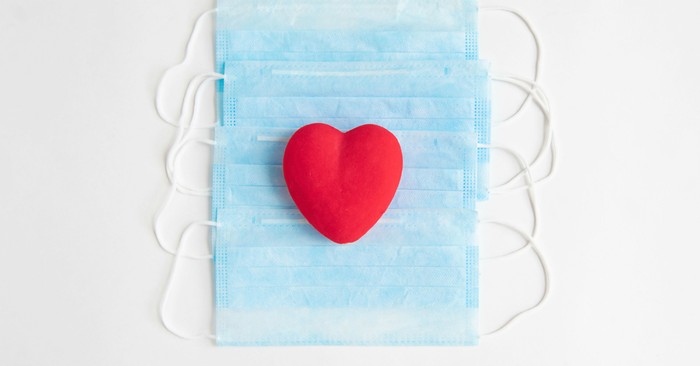 As we look ahead, the truth of the matter is, we don't know what the world might look like, or what changes will take place when this is "all over." Here are a few ways Christians should open their hearts to the changes brought on by the coronavirus crisis:
We seem to be in-between seasons, don't we? This strange time we are in makes us evaluate the true significance of our lives. Before the coronavirus called our world to a screeching halt, we lived and worked for what mattered to us—or we thought we did. Now our former priorities are called into question.
Now more than ever, perspective is crucial to how we move through this crisis. We acknowledge and lament what we have lost, whether permanently or temporarily, and mourn with those who suffer. At the same time, we can recognize all that we still have, and realize that life is more than our plans and events marked on the calendar.
Christians have the unique gift to look at this day which the Lord hath made (Psalm 118:24), in whatever shape it comes, and admire His mighty hand over all that we see thriving between the cracks.
How will life be different after the pandemic? What should Christians be ready for? What changes should we be intentional to make, given this opportunity to take stock of our lives during this period of social distance?
As we look ahead, the truth of the matter is, we don't know what the world might look like, or what changes will take place when this is "all over." But that's OK. What we can do is take advantage of the shifting world to look at the movements of our hearts. Is there any resistance in them to the ways God is choosing to work through this crisis? Did our former lives have any part in stunting our spiritual growth? Could there be ways our hearts became stuck?
Here are a few ways Christians should open their hearts to the changes brought on by the coronavirus crisis:
1. Examination of Christian Faith
In a crisis such as this, we believers may be compelled to re-examine the strength of our faith, considering the overturn of normal life. Are we complacent, unquestioning of the ways we do church, politics, or society? In what and in whom are we placing our faith outside of the Lord Jesus? "...not with eyeservice, as menpleasers; but as the servants of Christ, doing the will of God from the heart; With good will doing service, as to the Lord, and not to men:" (Ephesians 6:6-7).
As the church passes through this season of change and upheaval, we can expect people's true values to surface. David Hoffman in the Christian Post wrote: "God is always, in varying degrees, separating, the wheat from the chaff in His Church and separating the wheat from the chaff in the individual lives of his people, as well. There seems to be an underlying theme at work within the American Church—separation and sanctification. Christians are being faced with many choices. For example, will they serve Christ or seek the riches of this world? Will they faithfully hold on to the truth of God's word or will they compromise with the culture? Will they live in holiness or will they give way to the decadence around them? Will they look to the world for their hope or will they look to Christ?"
While we long to come together to worship as one body in Christ, we must take this time to examine our faith, test its foundations and its motives. Let the challenges and trials of the present fan new faith into flame.
2. Surrender of Control
We are realizing these days how we are not truly exceptional, that we are prone to trial, error, and failure. The overconfidence in ourselves, among Americans and American Christians for that matter, is rearing its ugly head. Our power and privilege have shielded us from many outside forces that may otherwise pose a threat. But this pandemic season, eventually, will bring to question all that we thought we knew about our exceptionalism. We are realizing how outside of our control most things are, and that should not be a surprise to the believer, who understands surrender and the sovereignty of God. James 4:13-16 reads: "Go to now, ye that say, To day or to morrow we will go into such a city, and continue there a year, and buy and sell, and get gain: Whereas ye know not what shall be on the morrow. For what is your life? It is even a vapour, that appeareth for a little time, and then vanisheth away. For that ye ought to say, If the Lord will, we shall live, and do this, or that. But now ye rejoice in your boastings: all such rejoicing is evil." Believers are experiencing a reckoning—as are non-believers—and it warrants our attention because it's been proven already how little control we have over the outside world (shopping, dining out, public school, health care). What is left for us but to remain steadfast in the Lord?
3. Shift in Priorities
I have seen more people in the body of Christ unite under the circumstances with an extension of care and concern for the world at large, and for those in the church body. Hospitality looks different during isolation, but is no less fundamental for Christians to practice, so cooking meals and baked goods, establishing food banks and free lunch programs for school-age children have emerged in new ways. What opportunity do you see to provide for someone's needs? To share with open hands the provisions God has given you?
We have a chance to become more caring and aware of each other's needs, loving our neighbors, and respecting their boundaries. To wear a mask or not in the presence of others should not trigger shame or judgment or polarize good friends. Allow your mind to shift to embrace generosity, humility, thoughtfulness, and grace.
This time may be anxious, and calls us to confront our mortality. So let us relish in the opportunity to quiet ourselves, embrace the gift of the moment, not having to run at such a stressful speed and miss what is truly important.
Photo Credit: © Getty Images/Aleksandra Nigmatulina
Erendira's work has been featured in various publications. She writes fiction, essays, poetry, and book reviews. She is co-founder and editor of Burning Bush Press. You can find her at erortega.com.
---
Want more interaction with the women of iBelieve? Join our fans, writers, and editors at the iBelieve Facebook group, Together in Faith, for more videos, stories, testimonies, prayers and more. Visit here to join the community!
---
---