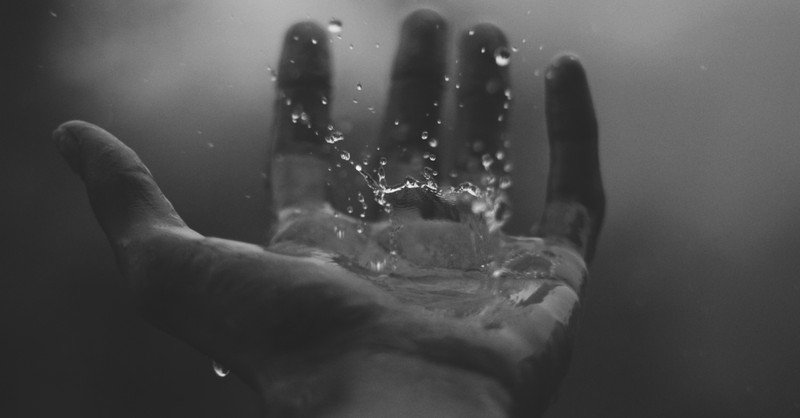 4 Lessons from Lamentations for a Time of Suffering
Michelle Rabon

iBelieve Contributor
Whatever you are facing today, whatever trail, heartbreak or let down, know this: God has not left you. He is near to your broken heart. While the days may be difficult, He sees you, and how you respond to the hurt matters. It will reflect to a lost world where your hope lies.
She was one of the kindest, most loyal, and loving people I know. My friend Lyndall was more than just a friend; she was a spiritual leader and mentor in my life. If I asked for prayer, she wouldn't hesitate to seek God on my behalf. She prayed for my writing ministry, every time I spoke to a group, every book I wrote, she was there to encourage and cheer me on. I miss her.
She was a woman who taught me what it means to suffer well.
My friend had been through so much in her cancer journey. 20 years of constant suffering. Yet, she always responded with grace, and her eyes set always on Christ. She was a testimony of what it meant to walk faithfully with God in the darkness. Her response always pointed me to the truth of the gospel, our eternal hope in Christ.
Does It Matter How We Respond When Everything Falls Apart?
As believers, we will face trials and difficulties, and if we don't share our pain or react in a way that honors God, we are missing a chance to share the gospel. When we hide our messes and imperfections, the world starts to believe the enemy who tells them they will never be good enough for God. When there is heartbreak, and we respond as the world does, then we are not sharing any hope.
As His children we sing a different song — we proclaim a different name.
The book of Lamentations reminds us of this truth in the middle of suffering. Jeremiah is weary and heartbroken by the judgment that God has poured out on the people of Israel. The devastation was great, but this book in its entirety reminds us that God can restore even those who have earned God's judgment.
God can restore and redeem as He pleases, even when it doesn't make sense to the world. He will use it to reveal His glory, His power, His majesty, and redemption to the generations to come. He will reveal His light to those who walk in darkness.
Suffering doesn't look the same for all of us. It may not look like what Israel experienced with the destruction of the city. It may look like the loss of a job, someone we love, or the loss of our health. Suffering isn't limited and does not discriminate. There are truths we learn from the book of Lamentations about this suffering that will come. They are hard truths but will be ones that equip us.
Here are four lessons from Lamentations about suffering:
1. God will bring us to desperate places.
Israel was brought to desperate places often. We are too. There are times and seasons that don't make sense, troubles that overwhelm us, and problems that cripple us.
God doesn't waste desperate places. In fact, He will allow them to test where we are placing our faith and trust. He may allow the desperate places to strengthen the faith we have, or remind us of the faith we lack.
Desperation reminds God's people that their greatest need is God alone.
2. God is merciful and draws His children to repentance.
God did not leave Israel in their suffering. He offered them repentance. Jeremiah reminds us that God's mercies are new each day, even in the struggles.
We are offered the new mercy each day of repentance and turning from our sin. Maybe our circumstances have come as a direct result of our sin. Maybe our circumstances are fully out of our control, in either situation we need God's mercy. He is faithful to pour it out on repentant hearts.
In our flesh, there will always be a need for a heart of repentance.
3. God is patient with our response to suffering.
Jeremiah in the great tribulation of watching Jerusalem's destruction, he calls to mind the truth he knows about God. This truth fuels how he responds to the trouble.
When he reminds himself that the Lord is steadfast and His love unceasing, the attitude of his heart seems to change. It is remembering the truth that gives us cause to hope.
Casting our eyes on our circumstances will only draw our hearts to grief, but turning our eyes to the truth will point us to hope.
4. God restores.
From desperation and destruction to restoration, that is the story we see in Lamentations. God brought the people to a desperate place but did not leave them there.
We may find ourselves in the darkness, but the light will always come. Whatever the suffering season you are facing, God walks with you. He does not leave us without a way out, without hope, and without His peace.
Knowing that God delivers and restores should fuel how we respond in suffering.
Witnesses to a Hurting and Broken World
In our broken chaos, we display our desperate need for Jesus. Through Christ, we show the world what it means to be covered by grace, despite the hurts of this life.
Our response counts. When pain comes, Psalm 34:18 is a promise of God: "The Lord is close to the brokenhearted and saves those who are crushed in spirit." The Father is near, God brings comfort when nothing else can touch the hurt we feel, He will bind up wounds that only He can heal.
When everything falls apart, our fleshly response is to run and hide, to escape and look for cover. We want to be anywhere trouble cannot find us. But, the truth is we cannot run from trouble. In a sinful world it will always find us. Being God's child does not exempt us from pain, it is our response to the trouble that reveals who we belong to.
Whatever you are facing today, whatever trail, heartbreak or let down, know this: God has not left you. He is near to your broken heart. While the days may be difficult, He sees you, and how you respond to the hurt matters. It will reflect to a lost world where your hope lies.
Photo Credit: © Unsplash/Geetanjal Khanna
Michelle Rabon is a wife and homeschooling mom of three who feels called to help women thrive in their walk with Jesus every day. In 2012, she started Displaying Grace, a ministry that is focused on helping women engage with God's Word. Michelle has also served in women's ministry for the past five years seeking to equip women in the local church through Bible study. When she is not writing or teaching, she enjoys reading, being close to the ocean, and drinking a lot of coffee.
---
Want more interaction with the women of iBelieve? Join our fans, writers, and editors at the iBelieve Facebook group, Together in Faith, for more videos, stories, testimonies, prayers and more. Visit here to join the community!
Comments
---
---