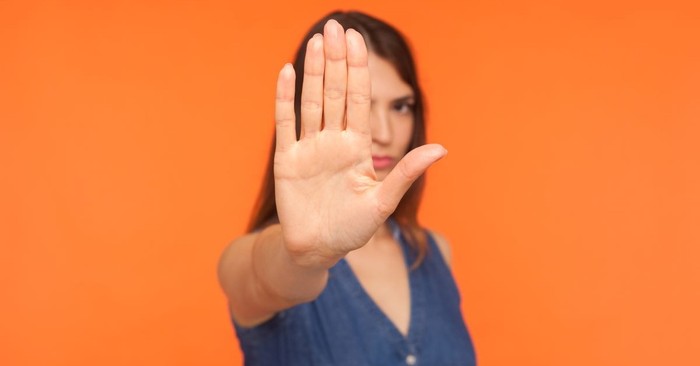 As much as the secular community wants to lay claim to this phrase, they indeed cannot take credit. The phrase can be referenced to passages within Scripture. Though it is not a direct phrase, it comes from when Jesus was rebuking Peter recorded in Matthew 16:23 and Mark 8:33 when Jesus said, "Get behind me Satan!"
"Not today, Satan!"
"Get behind me, Satan!"
These phrases have become widely popular in Christian circles. Everything from hashtags to coffee mugs, key chains, and t-shirts have these phrases proudly displayed. When you manage to avoid failure, shame, or temptation, congratulations! You've earned the right to proudly declare the phrase, "Not today, Satan!" At least, according to today's Christian view.
These have become popular phrases, proclaimed by many Christians even though the phrase wasn't coined in Christian circles. Despite this tiny detail, it has been Christianized. Here's the shocker folks, this phrase was coined by Bianca Del Rio on the TV show RuPaul's Drag Race in which men compete to be crowned the best drag queen each season. The phrase went viral in the LGTBQ community and spread like wildfire.
The iconic phrase was said in the final episode of the sixth season, by the participant Bianca Del Rio. It became an instant hit and people referenced it all over the internet. When the phrase gained momentum in Christian circles, the secular community took to the internet to tear any Christian apart who used the phrase. Candace Cameron Bure took major blows on her Instagram when she posted a photo of herself wearing a shirt with the phrase.
Later on after that season of the drag queen show aired, a gay comedian claimed he had coined the phrase and called out Candace's use of the phrase as "homophobic." However, her reaction to the hate was filled with immense grace despite the fact this comedian made false claims about coining the phrase.
"Why do you have to be nasty to me? You don't know me or my heart. I'm not homophobic and always sad when people think otherwise. Loving Jesus doesn't mean I hate gay people or anyone. You sent a bunch of hateful people to my page writing horrible things. I hope next time you'll spread love and kindness, even when you disagree with people. Sending you love and wish you all the best. Truly." – Candace.
What Does the Phrase "Not Today Satan" Mean?
As much as Bianca Del Rio and others in the secular community want to lay claim to this phrase, they indeed cannot take credit. The phrase can be referenced to passages within Scripture. Though it is not a direct phrase, it comes from when Jesus was rebuking Peter recorded in Matthew 16:23 and Mark 8:33 when Jesus said, "Get behind me Satan!"
Why did Jesus say this? Peter was being rebuked at the time because he was unwittingly speaking for Satan. After all, Satan was and still is willing to do anything and everything to distort God's words and God's plans to bring humanity under his reign.
At the time Jesus rebuked Peter, our mighty Savior had just revealed to His disciples His plan of Salvation. He was about to suffer, die, and be raised to life (Matthew 16:21; Mark 8:31). There are other Bible passages that support this point of view of not allowing Satan to get a foothold in our lives. And we as Christians ought to declare out loud with victory in our hearts through God's Word and not some popular phrase. Honestly, the most effective weapon against the enemy is the Word of God. So, before we dive deeper into this phrase, here are seven awesome scriptures to have ready in your arsenal:
1 Peter 5:6-11 "Humble yourselves, therefore, under the mighty hand of God so that at the proper time he may exalt you, casting all your anxieties on him, because he cares for you. Be sober-minded; be watchful. Your adversary the devil prowls around like a roaring lion, seeking someone to devour. Resist him, firm in your faith, knowing that the same kinds of suffering are being experienced by your brotherhood throughout the world. And after you have suffered a little while, the God of all grace, who has called you to his eternal glory in Christ, will himself restore, confirm, strengthen, and establish you. To him be the dominion forever and ever. Amen.
Ephesians 6:12 "For our struggle is not against flesh and blood, but against the rulers, against the authorities, against the powers of this dark world and against the spiritual forces of evil in the heavenly realms."
Isaiah 54:17 "No weapon formed against you shall prosper..."
Romans 8:28 "And we know that in all things God works for the good of those who love him, who have been called according to his purpose."
1 John 4:4 "You are of God, little children, and have overcome them, because He who is in you is greater than he who is in the world."
John 16:33 "I have told you these things, so that in me you may have peace. In this world you will have trouble. But take heart! I have overcome the world."
Philippians 4:13 "I can do all things through Christ who strengthens me."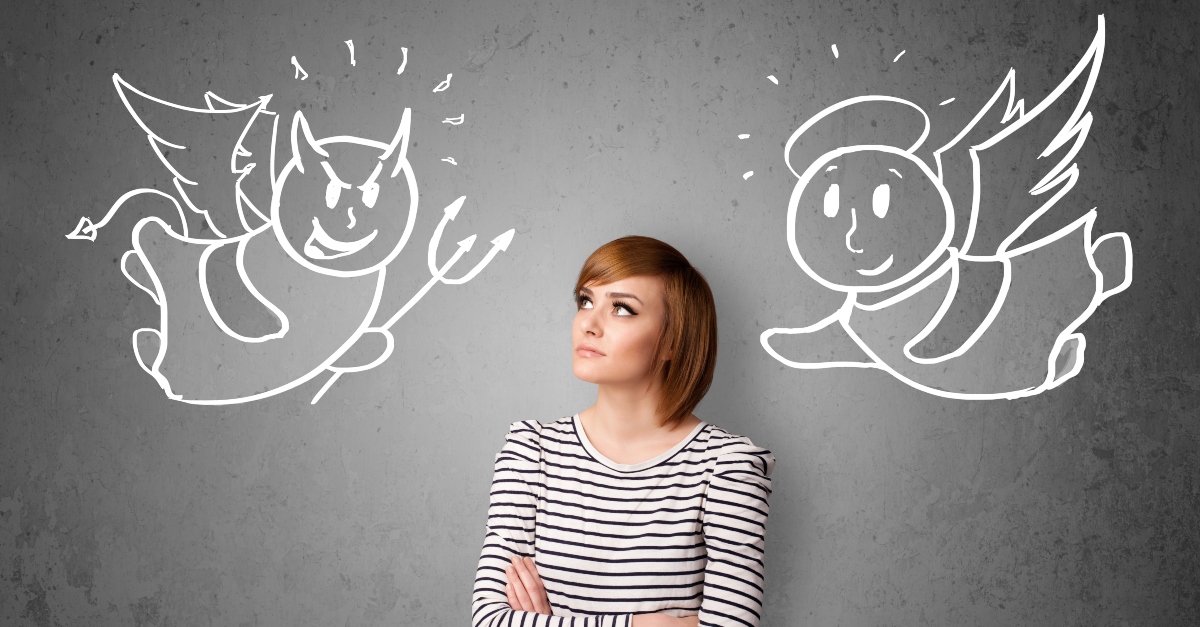 Photo Credit: ©Getty Images/ra2studio
Why This Phrase Has Become So Popular (Among Christians and Non-Christians)
"Not Today Satan," is a reminder that the battle for this world has already been won but that doesn't mean we won't struggle with shame, temptations, and discouragement. Satan loves to introduce challenges to target our faith. Look no further than the life of Jesus. But here's the good news: the Lord has given us a way to defeat the devil and his attacks. Jesus proved He was fully human and fully God when He went into the wilderness for 40 days. In a weakened state, He came out of the wilderness only to face His nemesis—Satan.
Three times the devil tried to disguise temptation as something good. At first, Satan tempted Jesus to turn stones into delectable bread which would have sounded good to someone who had just fasted for 40 days. Then, the enemy used Scripture, trying to twist its meaning to tempt Jesus (sound familiar?). But our mighty Savior and High Priest stood firm, drawing strength from God's Word to resist Satan. Jesus knew God's exact words and refused to allow Satan to pull the veil over His eyes.
Then the devil tried to dazzle Jesus by giving Him 'all the power and authority' Jesus rightly deserved. But Jesus turned to the Scriptures once again, showing how He firmly stood on the foundation of God's Word in black and white. Neither did Jesus paraphrase, add, or take away from God's Word.
Basically, Jesus said to the devil, "Not today, Satan!" Because Jesus was fully human and fully God, He demonstrated and launched a strategic attack against the devil's schemes. We can trust Jesus truly understood what it meant to struggle in moments of weakness to Satan's attacks especially since He didn't fall into sin. This means we can truly rely on God's power and the Word to help us be victorious when the devil comes calling. As Hebrews 4:15 says, "We do not have a high priest who is unable to empathize with our weaknesses, but we have one [Jesus] who has been tempted in every way, just as we are—yet he did not sin."
Because of Jesus' powerful legacy and testimony, the phrase "Not today, Satan" has been Christianized in Christian circles because it seems as though we are rebuking the enemy. As for the secular world, it is truly ironic how those who deny Christ use this phrase. No matter how the world tries to reject God, they can't help but proclaim His majesty in some shape or form because God imprinted Himself into the hearts of man. Romans 2:14-15 reminds us, "Even Gentiles, who do not have God's written law, show that they know his law when they instinctively obey it, even without having heard it. They demonstrate that God's law is written in their hearts, for their own conscience and thoughts either accuse them or tell them they are doing right."
Is it Okay for Christians to Say "Not Today Satan?"
Honestly, the idea of whether or not it is okay to say, "Not today, Satan," seems like a gray area. I will say, however, it is never okay to put human thinking, ideas, or conclusions on God's Word. No matter how popular it's become. We should never cheapen God's words or His sacrifice.
The bottom line is this: We need and must clearly understand the covenant God made with us and the sacrifice Christ endured for our salvation. Through the lens of Christ, we need to remember we live in a fallen world and our job is to glorify and edify God in all that we say and do. Even then, we sometimes fail and still allow Satan to twist the truth of God's Word and His love that God established from the beginning.
Our job in this world, no matter the phrase, the holiday, the custom, the current culture, or way of life is to bring God's Word and Jesus' light to the forefront. Always, forever, and above all else. In light of our struggles and circumstances, we are to turn to the Word of God instead of some trending phrase or hashtag.
Related Resource! Want to know more about what the Bible does or does not say? Listen to our FREE podcast, The Bible Never Said That. All of our episodes are available at LifeAudio.com. You can listen to an episode right now by clicking the play button below:
Photo Credit: ©GettyImages/Khosrork
---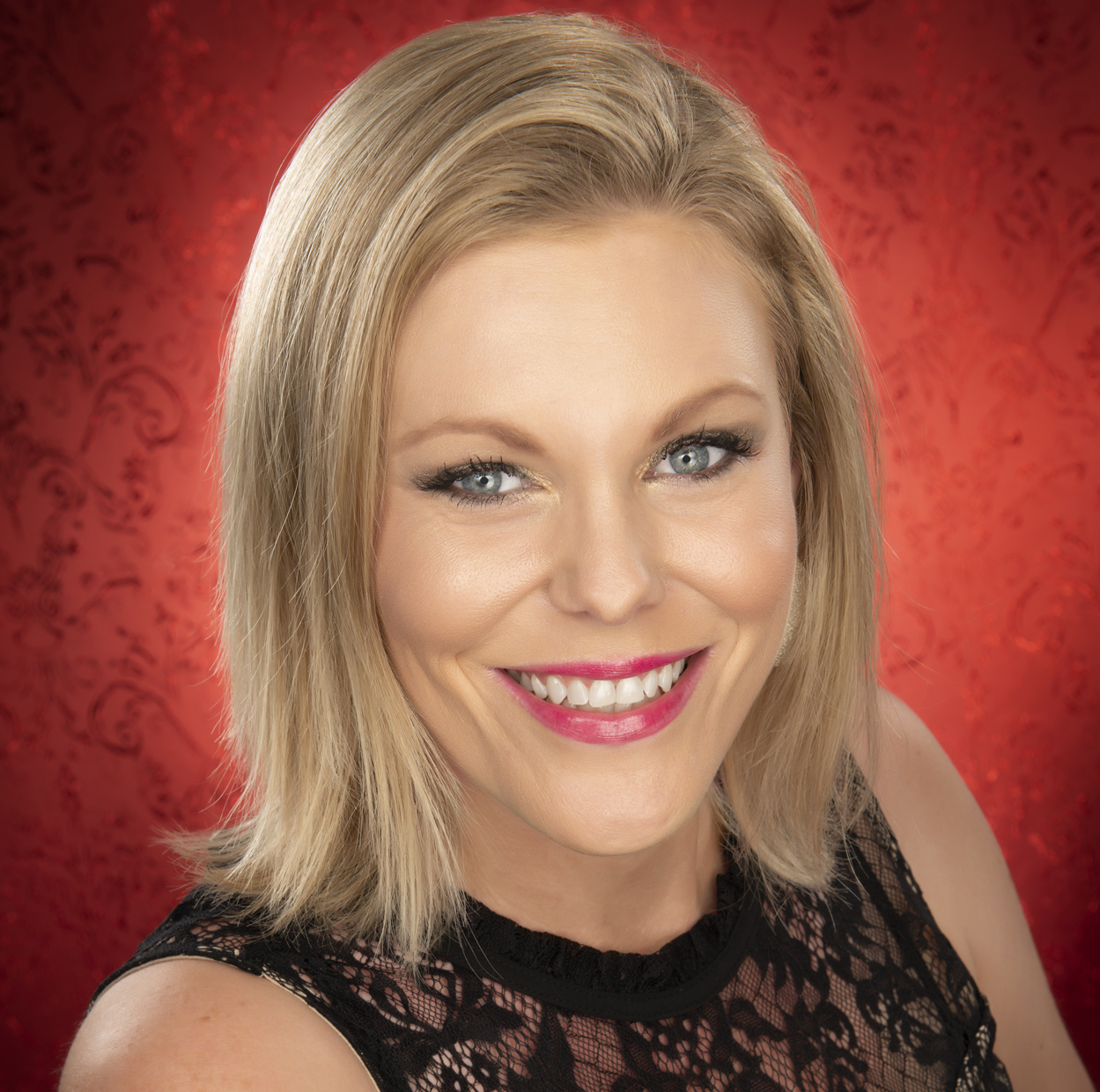 Heather Riggleman is a believer, wife, mom, author, social media consultant, and full-time writer. She lives in Minden, Nebraska with her kids, high school sweetheart, and three cats who are her entourage around the homestead. She is a former award-winning journalist with over 2,000 articles published. She is full of grace and grit, raw honesty, and truly believes tacos can solve just about any situation. You can find her on GodUpdates, iBelieve, Crosswalk, Hello Darling, Focus On The Family, and in Brio Magazine. Connect with her at www.HeatherRiggleman.com or on Facebook.
LISTEN: Being Complete in Jesus (Understanding Matthew 5:21-48)
Hearing Jesus is a devotional journey through the gospels, where we explore the teachings of Jesus chapter by chapter. If you're seeking to live a life that reflects God's, this podcast is for you.
The views and opinions expressed in this podcast are those of the speakers and do not necessarily reflect the views or positions of Salem Web Network and Salem Media Group.
WATCH: 10 Sins Christians Downplay (and Why They're So Destructive)
Stock Footage & Music Courtesy of Soundstripe.com Thumbnail by Getty Images

---
---