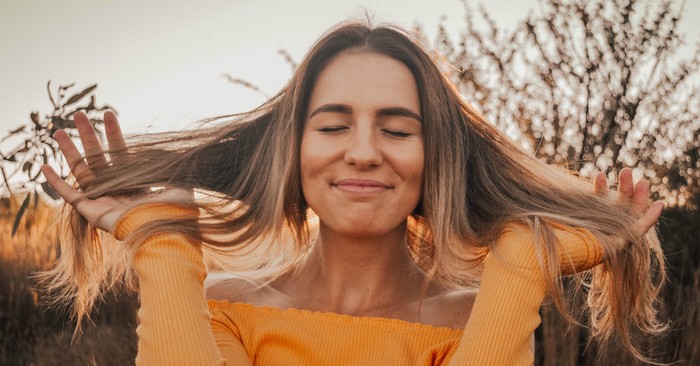 Do not worry about tomorrow' seems like great advice but so very difficult to put into practice. Worry is like a locomotive of the mind. It picks up speed and flies off far from its original track.
I confess. I am a worrier. My seemingly never-anxious friend told me, "Don't borrow from tomorrow." It didn't help. Is it actually possible to not worry about tomorrow? Isn't worry just part of human nature?
What Does 'Do Not Worry about Tomorrow' Mean?
If you have ever tossed and turned, not able to sleep because of an important meeting the next day, a deadline looming or a loved one in distress, you know that worry does not come with an on-off button. 'Do not worry about tomorrow' seems like great advice but so very difficult to put into practice. Worry is like a locomotive of the mind. It picks up speed and flies off far from its original track.
Jesus taught, "Therefore do not worry about tomorrow, for tomorrow will worry about itself. Each day has enough trouble of its own" Matthew 6:34 NIV.
What did Jesus mean when he told the crowd gathered on a mountainside to not worry about tomorrow? Different translations use the words 'anxious' 'concern' or 'care', but however we define it, worry is a feeling most of us know far too well.
Let's look at the original Greek to gain a clearer understanding of the teaching "do not worry about tomorrow."
Merimna (worry) means; "To be drawn in different directions," It's likened to our English word "distraction."
God wants our minds occupied with Him. When cares of this life, even legitimate concerns, remove our focus from the One Who cares for us, worry fills that attention hole. When our vision centers on our circumstance more than the Sovereign God who is in control of every moment and each happening of our lives, we become preoccupied in our minds and hearts. This is a state of being we all experience. We worry. We are "drawn in different directions."
Paul uses the same Greek word merimno when he wrote to the Philippian church.
"Do not be anxious about anything, but in everything by prayer and supplication with thanksgiving let your requests be made known to God. And the peace of God, which surpasses all understanding, will guard your hearts and your minds in Christ Jesus" Philippians 4:6-7 ESV.
The verse's construction shows continuing an action already habitual. We worriers can relate to those in Philippi. They also had problems with worry. Paul tells them to put a stop to their perpetual worrying. He uses a military term, "will guard" like a watchman standing before the door to keep worry out and peace in.
The root of merimno is merizo which clarifies it for us even more. Merizo, means to divide, cut into pieces, split into factions, or disunite.
It is no wonder Jesus tells us not to worry about tomorrow. The divided state of a believer's mind, heart, or affections is not part of our ethos. We belong fully to Him. He claims ownership of heart, mind, and soul. We are one with Christ and His Spirit dwells within us. Nothing can separate us.
"For I am convinced that neither death nor life, neither angels nor demons, neither the present nor the future, nor any powers, neither height nor depth, nor anything else in all creation, will be able to separate us from the love of God that is in Christ Jesus our Lord" Romans 8:38-39 NIV.
Yet Jesus Christ while He was on earth, fully human, fully God, recognized that cares and concerns would plague us in this life. He understood those cares would be at enmity with the peace He offers.
Jesus' instruction "do not worry about tomorrow," in Matthew 6:34 comes from His Sermon on the Mount recorded in Matthew 5-7. Traveling through Galilee, not far from Capernaum, Jesus addressed the gathered crowd on a mountainside. It was a sort of "pull up a chair and let's talk about real things," discourse. Sitting down with His followers, He taught them basic spiritual life skills, much like a father would his children before leaving them for a long time. His teaching displays deep love and desire for His followers' well-being.
The Sermon on the Mount is the longest recorded sermon in the Bible. In what perhaps lasted for days, Jesus delved into a long list of different topics. In Matthew 6, He spoke on societal issues and personal living. He explained how to respond both in outward action and inward heart attitude.
Treasure, wealth, and money are a great immediate backdrop for the segue topic of worry.
"For where your treasure is, there your heart will be also," He said in Matthew 6:21 ESV.
You may have heard it said when Scripture uses the word "therefore," we need to find out what it is there for.
In Matthew 6:25-34, we are introduced to Jesus' desire for us to be free from anxiety in the face of life's concerns. Beginning with "therefore," He encompasses what has already been said about the believer's relationship with those in need, disciplines of prayer and fasting, and the issue of wealth and money. He uses a form of the word 'worry' five times in those 10 verses.
"Therefore I tell you, do not worry about your life, what you will eat or drink; or about your body, what you will wear. Is not life more than food, and the body more than clothes?" Matthew 6:25 NIV.
With that foundation, Jesus invites his listeners to consider how He cares for creation. He feeds and clothes nature in splendor minus the type of preoccupation which bothers our lives. Look at the birds, they don't sow, reap or store food, "and yet your heavenly Father feeds them. Are you not much more valuable than they?" (verse 26).
"Worrying won't help," we are quick to say. Jesus confirms its futility by showing it has no ability to change circumstances. "Can any one of you by worrying add a single hour to your life?" (verse 27).
When we are driven by insatiable anxiety, "What shall we eat?" "What shall we drink?" "What shall we wear?" we are distracted, forgetting Who cares for us.
Jesus tells us this emphasis on earthly needs is characteristic of those who don't know Christ (verse 32). For those who belong to Christ, such worries divide our attention from Him. They disunite us from trust in a Heavenly Father who already knows all about our needs, even before we ask (Matthew 6:8). Our burdens are ever-present in His mind and heart. He is aware. He knows.
"Therefore do not worry about tomorrow…" Matthew 6:34 NIV.
Does This Verse Ignore Mental Illness?
Although this passage does not mention mental illness per se, it doesn't negate or ignore it.
Jesus' words provide hope for people with clinical anxiety as well as worriers like me. It rests the anxieties of tomorrow in the deep love and care of Christ. It soothes the ever-spinning wheel of concerns and assures us we do not need to worry about tomorrow because we are in capable hands. It reminds us that our heavenly Father watches over each aspect of our lives. It provides a means to identify where the focus is consumed by anything other than Christ.
God's knowledge is not limited or ignorant nor was it when this passage was written. Although some things are not mentioned in the Bible, the veracity and authority of God's Word is not dependent on modern progress or new discoveries. The Creator of the Universe was fully aware of the past, present, and future when these words were penned. All-knowing, always present, and all-powerful, he understood and continues to perceive intimately every part of our being. His Word applies to us today as it did then and remains effective for our every need.
6 Ways to Not Worry about Tomorrow and, instead, Rest in God's Promises
Seek Him first. Jesus summarizes how to deal with anxiety.
"But seek first the kingdom of God and his righteousness, and all these things will be added to you" Matthew 6:33 ESV. The Bible addresses first and foremost our spiritual condition and eternal home as His highest priority. Aligning our spiritual walk with truth will influence all areas of our lives and health.
Commit it to Prayer. We cannot undervalue the power of simply talking to Jesus. Confess whatever focus has drawn you in different directions. Leave your troubles with Him.
"Cast all your anxiety on him because he cares for you" 1 Peter 5:7 NIV.
Take time to worship. Pray aloud the character and attributes of God. This practice lifts our eyes from our troubles and proclaims God higher.
"You will keep in perfect peace those whose minds are steadfast, because they trust in you. Trust in the Lord forever, for the Lord, the Lord himself, is the Rock eternal" Isaiah 26:3-4 NIV.
Habitual worry is difficult to discern because it is such a part of our makeup. You may feel incapable of change. Ask God to stop worry before it starts. Don't feed it. Ask Him for the power to turn your focus away from what is worrying you and onto Him.
"Search me, God, and know my heart; test me and know my anxious thoughts" Psalm 139:23 NIV
Apply God's Word. Put in what you want to come out. Applicable Scripture verses are a wonderful help. But biblical stories of God's care give context.
God's revelation of His Omnipotence to Job (Job 38-42).
Gideon with his outnumbered army and God's miraculous victory (Judges 7).
Moses as he walked through the sea on dry land (Exodus 14).
Peter walking on the water but sinking as he took his eyes off Jesus (Matthew 14).
Lazarus raised from the dead (John 11).
Daniel's friends in the fiery furnace (Daniel 3).
Be a good remember-er. How has God provided for you in the past? What has he done to part your waters? How has He reached down His hand to lift you from drowning? How has He brought you to the most important thing? What has He done to rescue you?
Get help. Seek godly counsel. God has provided other believers to counsel, pray and bear burdens together with us so we do not worry about tomorrow.
Although I still struggle with worry, I find myself more and more confident of this fact. God is trustworthy to gather the unsettling concerns of my heart and mind and carry them in His capable hands because He cares for me.
Further Reading
Why Should We Not Worry about Tomorrow?
The Bible Says "Do Not Worry about Tomorrow" - How Do We Do It?
What Did Jesus Mean When He Said "Do Not Worry about Tomorrow"?
Photo credit: ©Unsplash/Hean Prinsloo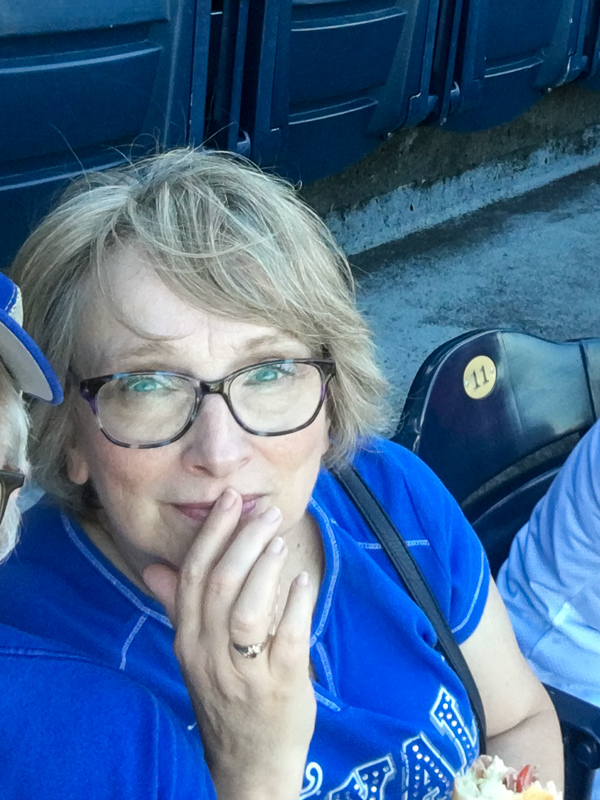 Sylvia Schroeder loves connecting God's Word with real life and writing about it. She is a contributing writer for a variety of magazines and online sites. Sylvia is co-author of a devotional book and her writing is included in several book compilations. Mom to four, grandma to 14, and wife to her one and only love, Sylvia enjoys writing about all of them.
Her love for pasta and all things Italian stems from years of ministry abroad. She'd love to tell you about it over a steaming cup of cappuccino. Connect with Sylvia on her blog, When the House is Quiet, her Facebook page, or Twitter.
---
This article is part of our larger resource library of popular Bible verse phrases and quotes. We want to provide easy to read articles that answer your questions about the meaning, origin, and history of specific verses within Scripture's context. It is our hope that these will help you better understand the meaning and purpose of God's Word in relation to your life today.
This Is the Day the Lord Has Made
Iron Sharpens Iron
Blessed Are the Peacemakers
Faith without Works Is Dead
Be Anxious for Nothing
---
---