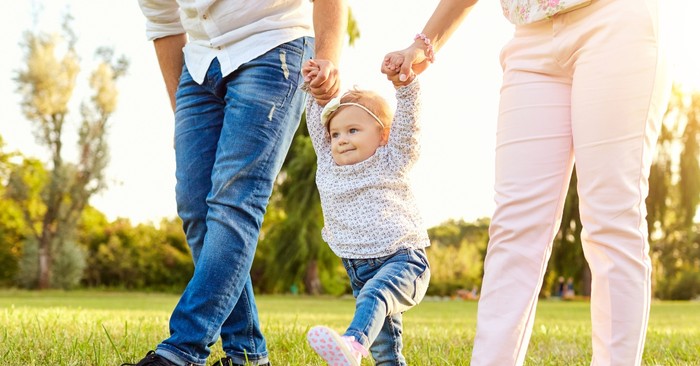 Plus
His promises are yes and Amen.
As a child, Sheila Walsh was like any other little girl. With wide eyes in wonder, and full of questions, it was clear that she wanted to understand the world around her.
One evening, in particular, Sheila notes, she wanted to ask God some questions but wondered if He was still awake. "I asked my Mother," Sheila added with a laugh, "Does God sleep? Does He have specific hours I can talk to Him? Do I have to wait until Sunday to talk to Him?"
In a turn of events, it was that inquisitive and child-like faith in Christ as a little girl that has kept Walsh rooted over the years.
Today, Walsh is a Scottish wife and mom, but she is also the author of more than 50 books for women and children. Inspired by evangelism, teaching the Word of God, and caring for the poor, Walsh notes that one of her greatest concerns in life is the number of people who consider themselves Evangelical Believers, but they don't really understand the Word. In particular, her heart especially aches for young children raised in homes without God.
"As a child, I grew up with life-saving grace. Meeting Jesus was transformational for me when I was little, and today, that is my passion. To help people know God is for them, loves, and here for them all hours of every day. I didn't know the hours He kept then, but today I know and profess that you can come anytime as you are. God is open 24/7."
In her most recent book, Is God Still Awake?: A Small Girl with a Big Question About God, published November 2nd, 2021, Walsh explores the same questions she had as a child, providing big answers she found. The story features Poppy, a free-spirited and brave child, who addresses questions Walsh believes many children, including herself, people big and small, still have about God today.
"Through heartbreak and my father's suicide, to my stay at a mental hospital for clinical depression, or quest for perfection, I have had many questions about God over the years. But I think back to what my mother said to me as a child: 'God never sleeps. He is always watching over His children.'"
According to Walsh, no child is ever too young to learn about God, and perhaps one of the most notable things we can learn about children's never-ending questions is the ability to be just like them. It is "absolutely essential to talk to children about God no matter their age," Walsh furthers. "We live in such a shifting world, and I can only imagine what it was like for young children not able to be in school, and wearing masks this past year."
During the COVID-19 pandemic, Walsh dedicated much time, thought, and prayer to what children were going through. "I saw the impact on my twenty-five [year] old son in seminary school, and could only imagine how much worse it would be for a little girl or boy trying to learn at home or having to wear masks and wondering if a friend was smiling at them, or mad." While Welsh believes that many have said our children are dealing with the aftermath of the pandemic well, the more she thought about them, the more she realized the need for this type of book.
"The more I pondered little children, the more I realized this has got to be tough. Divorce statistics are as high in the Church as those who aren't believers, and we assume children seem to be doing okay, but they aren't. As a child, I was deeply impacted by my father's suicide. After his death, I had so many questions I didn't know I was allowed to ask."
After many years of prayer, conversations with the Lord, counseling, medication, and growing and learning who Jesus is, Walsh notes that she learned you can bring every emotion to God, no matter what it is, or where it is, and He will listen and respond. "You can be angry with God. And when things are well or bad, you get to talk to God. He is the best friend you will ever have, and you don't have to pretend to be okay with what you are feeling at the moment."
As adults, Walsh concludes that "We lose the delight in life as we get older." Because adulting is hard, and everything becomes either a lot of work, a little worry, or much stress, we forget to be children of God. "When I am tempted to forgo the idea that God is still here for me and listens to my inquiries as he did as a child, I am reminded of an interaction with my son." During a transportation check-in at the Chicago airport, Walsh distinctly remembers her son walking ahead of her, only to stop dead in his tracks and lift his arms. "He was wearing a Thomas the Train outfit, reached out his arms, and waited for me to pick him up. I carried him to the gate, and wondered, how often do we need to do that with God?"
No matter where we are or the doubts that fill our minds, Walsh discerns that somedays, the best thing we can do in our conversations with God is "raise our arms, and tell Him we are tired." We can rest in His presence, knowing the minute we extend our arms, we are being held by Christ's mercy, love, and grace.
How can children and adults alike talk to God today? While we often make it too complicated, Walsh believes that prayer is not a to-do list item, but a "who I am" statement. As a child, prayers were recited in the morning and evening at the Walsh household. Memorized phrases quickly became seen as homework to-do lists rather than authentic affirmations of the heart. Like many, Walsh struggled to communicate with God or know how to do so effectively.
But today, Walsh encourages anyone and everyone to not only tell God good morning and goodnight, but talk with Him throughout the day. "Ask Him for eyes to see behind what you see, and ears to hear what we miss." As God's secret agents, we are undercover armies of love spreading love to the disturbing world. "Despite the ugliness outside, we must not lose the simple delight of conversation with God and listen to Him." Prayer and reading the Psalms, notes Walsh, are a declaration of what we believe to be true whatever we might feel at the particular moment - even in the hard questions like, "Does God see me?" "Why do bad things happen to good people? Where is God?"
Is God Still Awake? A Small Girl with a Big Question About God helps parents address questions like these by providing the re-affirmation that no one in the universe knows more about us and loves us more than God does now.
While Walsh's newest book is recommended for small children, it is clear the impact of her writing will cross generations. "I love children's books, and know that many exist, but my book's goal is not to compete with what is. A few weeks ago, a grandmother told me she bought the book for her grandchildren with the hopes that parents would read the book. 'My daughter and her husband have moved away from the faith,' the elderly woman said, 'but my hope is that they would realize and remember that God is always with them.'"
With the newest release of her book, Walsh prays the same for each of you today: "I want people to realize that God is always with us because He never slumbers or sleeps. If just one person comes to know that, then the entire project would be worth it." One can talk to God while driving in their car, standing in line, or going to the grocery store. As Walsh furthers, "it really doesn't matter when or where, it just matters that you do." The promises of God in His Word tell us that God is not man, and He will not lie. Therefore, His promises are yes and Amen. We can trust what God says and believe that He hears even our most feeble prayers.
Is God Still Awake? A Small Girl with a Big Question About God may be a fictional tale, but Walsh concludes that the main character Poppy represents herself before her father's death. "Poppy is a brave little girl who goes for everything. She sees herself as a superhero, as every small child wishes to see themselves. But even more so, she sees herself as a child who can make mistakes and is forgiven." Walsh wants to make the world a safer place for children today - not in the culture, but the Kingdom of God. "Bring your questions, young or old, and realize we are all children of God," concludes Walsh. Children need to understand not merely the love of God, but the grace of God. "For the bigger the mess, the faster you run to Him."
Feel free to check out Walsh's newest book at Is God Still Awake? A Small Girl with a Big Question About God, or visit https://sheilawalsh.com/ for more information.
Photo Credit: iStock/GettyImagesPlus/Lacheev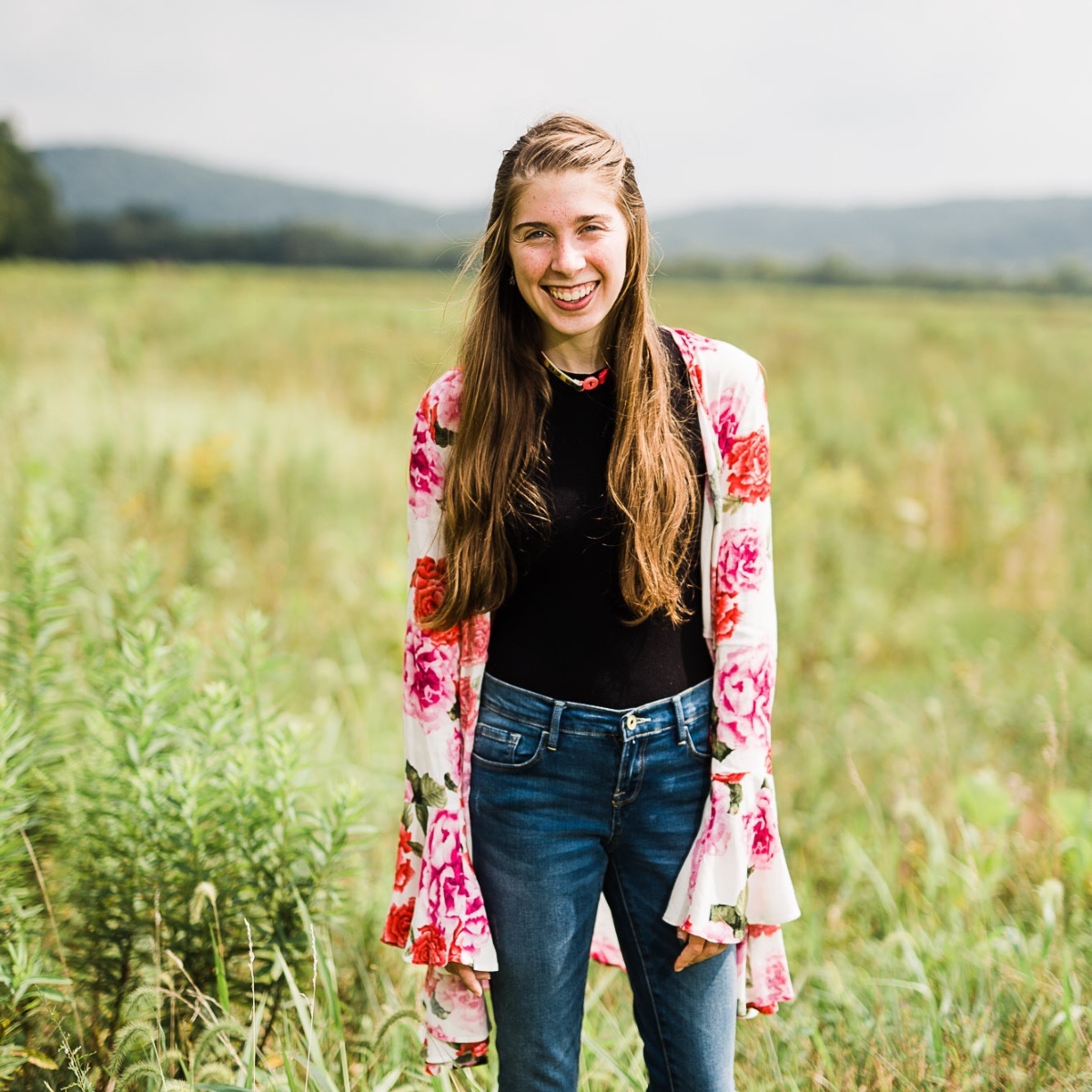 Amber Ginter is a young adult writer that currently works as an English teacher in Chillicothe, Ohio, and has a passionate desire to impact the world for Jesus through her love for writing, aesthetics, health/fitness, and ministry. Amber seeks to proclaim her love for Christ and the Gospel through her writing, aesthetic worship arts, and volunteer roles. She is enrolled in the YWW Author Conservatory to become a full-time author and is a featured writer for Crosswalk, ibelieve, Salem Web Network, The Rebelution, Daughter of Delight, Kallos, Anchored Passion, No Small Life, and Darling Magazine. In the past, she's also contributed to Called Christian Writers, Southern Ohio Today News, Ohio Christian University, and The Circleville Herald. Visit her website at amberginter.com.
---
---