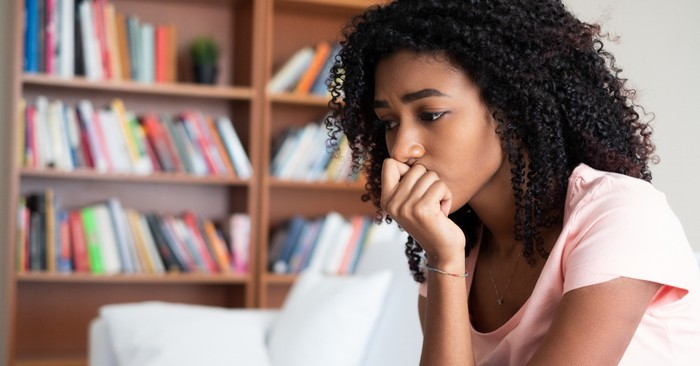 And even on the darkest nights, our hell on earth cannot prevent us from seeking His presence and experiencing a breakthrough. No matter how ugly, hot, heated, and horrific it may be. There is nowhere we can go that can separate us from His presence.
"If I ascend into heaven, You are there;
If I make my bed in (Sheol) hell, behold, You are there."
(Psalm 139:8, NKJV)
Last night, I didn't sleep a wink. Mind racing, heart pounding, and hands shaking, I froze. I was exhausted, but, apparently, too exhausted to sleep. Little to zero things are worse than being fatigued, yet allowing sleep to elude you.
I couldn't pinpoint why I was anxious, yet after an hour and a half of lying still, I knew I'd be getting little shut-eye. Ten, Ten-thirty, eleven, the hours seemed to pass quickly, yet slowly at the same time. How was time moving yet standing still?
As the sun peeked its way over the morning mountains, my soul continued to rise. Anxiety. Fear. Never-ending thoughts. I thought I was free. Sometimes our demons return when we're doing well to remind us that they're still present.
I think David in the Bible understood this.
A Biblical Example
In Psalm 139, David explains that God knows everything about Him. When he's happy and when he's sad. When life is swell and when life really sucks. When he's confident of his future and when he's scared beyond belief with uncertainty. And to be honest, when I read this Psalm, it was so affirming to know that someone else could relate with certainty to the uncertainties we face daily.
But as I got to verse 8, my heart stopped: "If I go up to heaven, you are there; if I go down to the grave (sheol), you are there" (Psalm 139:8, NLT).
The Passion Translation pens the verse this way: "If I go up to heaven, you're there! If I go down to the realm of the dead, you're there too!"
Even if and when I make my bed in sheol (hell), God is with me. He is with me when I sleep. He is with me when I can't. He is with me in the joys of life. But He is also with me when I can't bear to lift my weary head.
As Deep as Sheol
For King David to write about sheol, or hell and hades, you know that the pain he must've felt was great. We don't explain a normal situation as "hell on earth" unless it's absolutely petrifying and horrific. In fact, as Sheol and Hades in the Old and New Testament reflects (Sage Journal, July 1938), "The Old Testament word for the abode of the dead is Sheol. It is derived, as most scholars think, from a word meaning hollow."
Hollow. Let that sink in. Have you ever felt hollow? Carved out? Empty? Dead? Lifeless?
Yet, there is hope.
"Wherever I go, your hand will guide me; your strength will empower me. It's impossible to disappear from you or to ask the darkness to hide me, for your presence is everywhere, bringing light into my night. There is no such thing as darkness with you. The night, to you, is as bright as the day; there's no difference between the two" (Psalm 139:10-12, TPT).
Even There
Even when our pain is as deep as the grave, there is hope. There is hope, even if it's as thin as a slimmer through a broken, cracked, and open doorway. There is hope from within the hell you're walking through, sinking in, and sweltering from because no matter where we go, He will guide us. No matter what we are facing, His strength will empower us (and not our own). No matter who stands in our way, He is beyond.
We cannot run from His presence.
We cannot get to a place where He's no longer with us.
We cannot hide His face from ours.
And even on the darkest nights, our hell on earth cannot prevent us from seeking His presence and experiencing a breakthrough.
No matter how ugly, hot, heated, and horrific it may be.
There is nowhere we can go that can separate us from His presence.
"For I am persuaded, that neither death, nor life, nor angels, nor principalities, nor powers, nor things present, nor things to come, nor height, nor depth, nor any other creature, shall be able to separate us from the love of God, which is in Christ Jesus our Lord" (Romans 8:38-39, KJV).
He Is with Us
To those who belong to Him, He is with us. Within us. All around us. Never leaving our fragmented, jagged, and heavy sides. Perhaps this is why our God is called Immanuel, meaning God with us.
"The virgin will conceive and give birth to a son, and they will call him Immanuel" (which means "God with us")" (Matthew 1:23, NIV).
He is not the great I was; He is the Great I Am. And He's not only with us in our great trials and tribulations, but He's beside us, holding us, walking in pace with us, and all around us. His presence goes before us, behind us, and we are blessed.
"The Lord bless you and keep you; the Lord make his face shine on you and be gracious to you; the Lord turn his face toward you and give you peace" (Numbers 6:24-26, NIV).
Even in our darkness, the night is like noon-day to Him. To Him who endured the darkest night, He's our Light. To Him who knew eternal forsakenness, loneliness, isolation, and pain, He endured it all so that in our darkest nights, we would know we're never alone.
Jesus Gets It
Jesus gets it, friend.
He truly gets it.
He's been there.
And He walks with you, too.
On the darkest night of His life, Jesus endured hell on earth. He descended into hades. He conquered all death, evil, and destruction. And then, He rose again.
He rose so you can, too.
In the middle of hell on earth, Jesus sees you.
He doesn't condemn you for what you're walking through.
In fact, He commends you. He knows this walk is hard. He walked it Himself, remember? But the greatest beauty is that even when I make my bed in sheol, He is there. It's not a question of if but when. And what great reassurance to know He's with us amid it all.
"Since the children have flesh and blood, he too shared in their humanity so that by his death he might break the power of him who holds the power of death—that is, the devil— and free those who all their lives were held in slavery by their fear of death. For surely it is not angels he helps, but Abraham's descendants. For this reason, he had to be made like them, fully human in every way, in order that he might become a merciful and faithful high priest in service to God, and that he might make atonement for the sins of the people. Because he himself suffered when he was tempted, he is able to help those who are being tempted." (Hebrews 2:14-18, NIV)
Agape, Amber
Photo Credit: ©Getty Images/tommaso79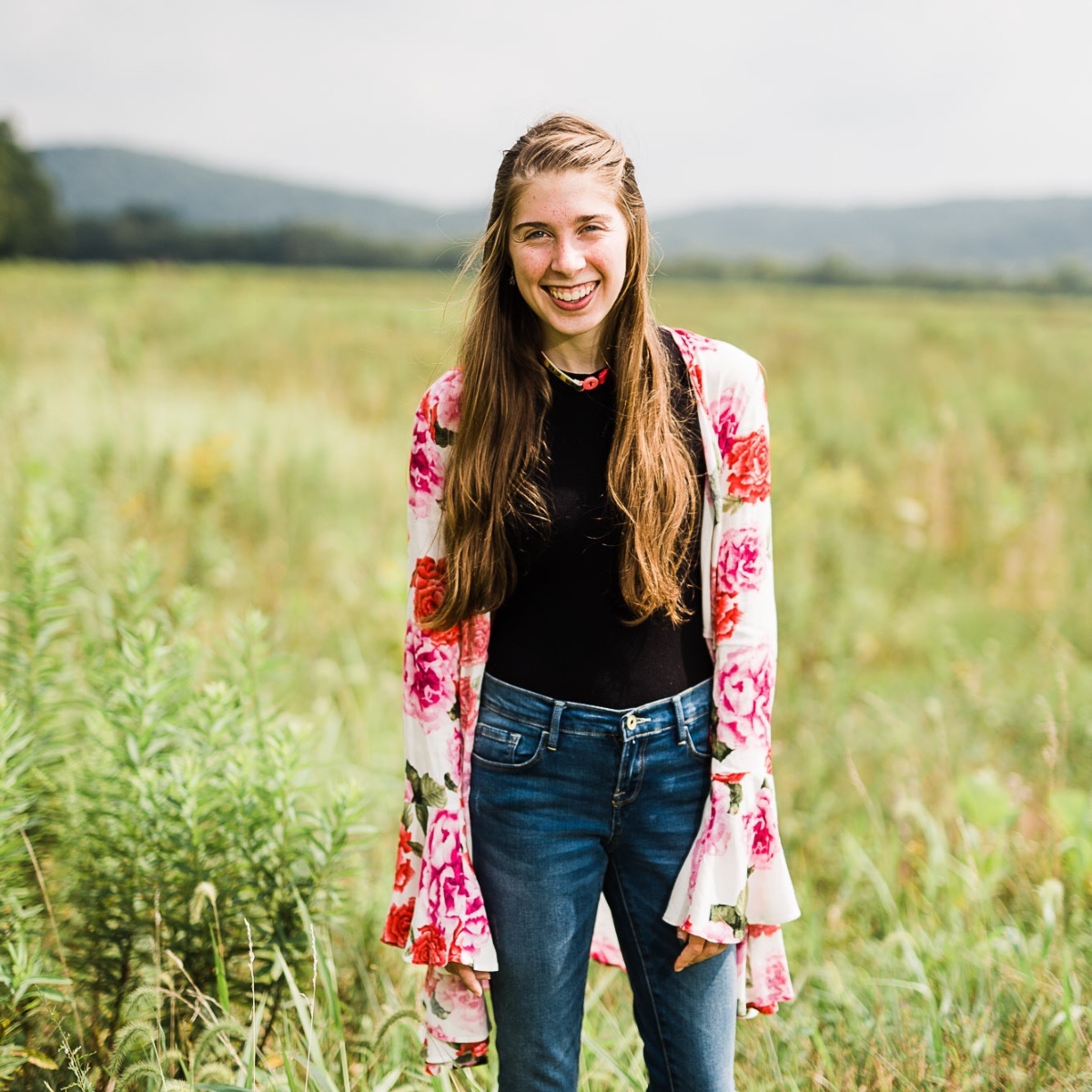 Amber Ginter is a young adult writer that currently works as an English teacher in Chillicothe, Ohio, and has a passionate desire to impact the world for Jesus through her love for writing, aesthetics, health/fitness, and ministry. Amber seeks to proclaim her love for Christ and the Gospel through her writing, aesthetic worship arts, and volunteer roles. She is enrolled in the YWW Author Conservatory to become a full-time author and is a featured writer for Crosswalk, ibelieve, Salem Web Network, The Rebelution, Daughter of Delight, Kallos, Anchored Passion, No Small Life, and Darling Magazine. In the past, she's also contributed to Called Christian Writers, Southern Ohio Today News, Ohio Christian University, and The Circleville Herald. Visit her website at amberginter.com.
---
---