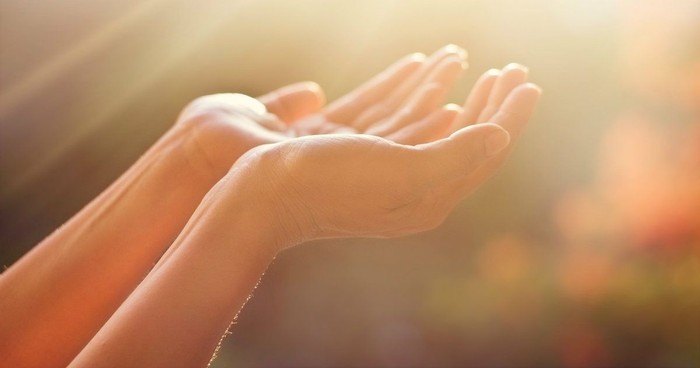 Fasting and prayer are two powerful spiritual disciplines when, used together by faithful believers, have the power to shake Heaven and bring about great personal transformation.
Are you hungry to experience everything God has for you? Do you want deeper intimacy with Him, greater faith, and supernatural, abundant blessings?
If so, then combining fasting with your prayers might be the key you've been seeking!
Fasting and prayer is an often-overlooked secret to atomic power with God. It has transformed my life personally, and not just my life! Throughout the halls of history, whenever God's people have sought Him through fasting and prayer, He has sent miraculous answers.
For example, in 1946, Christians all over the world took to extended periods of seeking God through fasting and prayer. Then ...
In 1946 and 1947, previously-unknown evangelists such as William Branham, Oral Roberts, and T.L. Osborne began preaching the Gospel all over the United States. Many were touched by God during their evangelistic crusades.
In 1948, revival broke out in Canada as a result of extended fasting with prayer.
In 1948, Israel became a state.
In 1949, Billy Graham held his first crusade in Los Angeles, California.
All of these things happened after God's people began seeking Him in mass numbers through fasting and prayer, starting in 1946 and for several years after that!
Fasting and prayer can shake Heaven and shape nations. It brings personal and corporate revival. However, it does even more than that! Fasting and prayer will transform your personal life too--on the inside and outside!
Of course, we should always seek God first just to know Him more. Knowing Jesus intimately is the greatest privilege we have.
However, the benefits of fasting and praying don't stop there. When we seek God in this manner, He pours out other blessings upon us as well. Our sacrifice of fasting is so precious and valuable to Him that He rushes out to meet our faith with His provision. That's why fasting and prayer transforms your life both on the inside and on the outside!
If you need God's help in a miraculous way, consider combining your prayers with fasting.
Some of the blessings for which you can ask God when you pray and fast are:
1. Averting disaster.
If you've made bad decisions (as we all do sometimes) and are facing terrible consequences, appeal to God for mercy when you fast and pray. Joel 2:12-14 says:
"'Now, therefore,' says the Lord, 'Turn to Me with all your heart, with fasting, with weeping, and with mourning.' So rend your heart, and not your garments; return to the Lord your God, for He is gracious and merciful, slow to anger, and of great kindness; and He relents from doing harm. Who knows if He will turn and relent, and leave a blessing behind Him--a grain offering and a drink offering for the Lord your God?"
Mercy is always available to us through Christ. However, Scripture indicates that fasting and praying can avert disaster and bring mercy in miraculous ways. God really does love it when we stop looking to the world for help and look only to Him!
2. Financial and material provision.
Are you struggling financially and frustrated with chronic lack? If so, you are not alone. According to an August 2016 survey, 76% of Americans either always, usually, or sometimes live paycheck-to-paycheck.
However, Joel 2:18-19 says:
"Then the Lord will be zealous for His land, and pity His people. The Lord will answer and say to His people, 'Behold, I will send you grain and new wine and oil, and you will be satisfied by them; I will no longer make you a reproach among the nations.'"
God has promised to meet our needs abundantly when we turn to Him through fasting and prayer. Grain, new wine, and oil were like currency to the Israelites. They were valuable goods that could be used for daily provision, sold, accumulated, or given to the Lord as offerings.
Of course, Father will meet our needs in some form, according to Philippians 4:19. However, fasting with prayer brings acceleration and a greater blessing than any other form of petition described in the Bible.
3. Restoration of wasted years.
Sometimes the consequences of our mistakes—and even the spiritual attacks that we endure—can take years to deal with. However, when we fast and pray, God promises to restore to us the years that were stolen.
Joel 2:24-25 says this:
"The threshing floors shall be full of wheat, and the vats shall overflow with new wine and oil. So I will restore to you the years that the swarming locust has eaten, the crawling locust, the consuming locust, and the chewing locust ...."
Have you fought battles that have destroyed years of your life? You can get those years back.
Our Father is the Restorer of all things, and He has promised to redeem our time when we fast and pray. How does He do it? He may not turn back the actual clock for you (as He did for King Hezekiah), but He has other ways! For example:
Maybe He will bless you so much that you'll have more than you would have had by your own efforts.
Maybe He'll promote you quickly after your many years of faithful service.
Maybe He'll send you across the path of the right person at the right time--thereby saving you years of work, years of networking, and years of heartache.
However He chooses to do it, Father has promised that He will restore the years that have been stolen from you. So fast and pray over this promise, and He will fulfill it!
4. Honor and removal of shame.
Joel 2:26-27 says this:
"You shall eat in plenty and be satisfied, and praise the name of the Lord your God, Who has dealt wondrously with you; and My people shall never be put to shame. Then you shall know that I am in the midst of Israel: I am the Lord your God and there is no other. My people shall never be put to shame."
God takes it personally when people try to shame His children. Throughout Scripture, we read that God has taken it upon Himself to honor and vindicate His children, and to deliver them from shame.
Has someone tried to shame you? Have they tried to rub your face in the pigsty? If so, fast and pray, beloved. Be sure that you keep clean hands and a pure heart before God, and that you have completely forgiven those who have hurt you. As long as you are right with God yourself, He can work on your behalf to vindicate you, remove shame from your life, and restore you to honor.
How different would your life look right now if you were spared from disaster; had abundant material provision; had your lost time restored; and lived in honor instead of shame?
It's not a pipe dream. You can get there when you seek God with all your heart through fasting and prayer. When we obey His prescription and claim His promises, our Father will do miraculous things.
Is the Holy Spirit speaking to you about fasting and prayer? If so, please comment below! I'd love to hear from you!
Image Credit: Thinkstock.com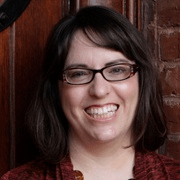 Jamie Rohrbaugh is an author, speaker, and Presence seeker whose heart is for the local church. Called to edify, encourage, and equip the Body of Christ, her passion is to see sons and daughters of all ages transformed by the love of Abba Father. Jamie blogs at FromHisPresence.com® about prayer, revival, and the manifest presence of God. She is the author of four books and of numerous articles around the web. Jamie is a grateful member of the Redbud Writers Guild. She and her husband live in Chattanooga, Tennessee, and together they have one cat. Follow her on Pinterest, Facebook, or Twitter.
---
---