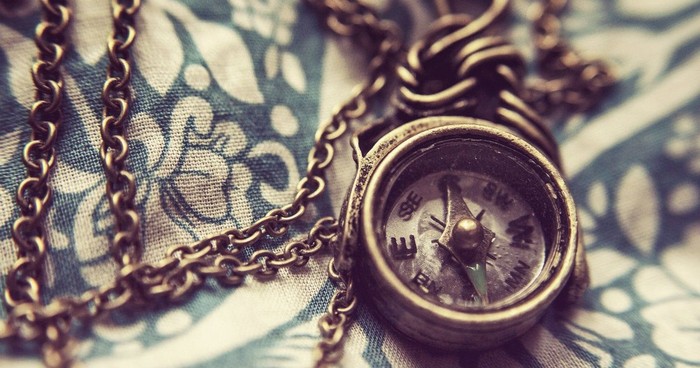 If you feel like you've missed out on God's purpose for your life, here are 3 steps to know how to live your life purpose well.
What keeps us from knowing our purpose?
In her New York Times best-selling book The Best Yes: Making Wise Decisions in the Midst of Endless Demands, Lysa TerKeurst explains what is perhaps one of the greatest barriers to living our life purpose well. She writes:
"In this great day when most [people] wave banners of authenticity about our pasts, we crouch back from honesty about our presents. We'll tell you all about our broken places of yesterday but don't dare admit the limitations of our today.
All the while the acid of overactivity eats holes in our souls. And from these holes leaks the cry of the unfulfilled calling [or purpose] that never quite happened. We said yes to so much that we missed what I call our 'Best Yes' assignments – simply because we didn't heed the warning of the whispers within that subtle place.
I'm tired. I'm distracted. I'm disappointed in myself. I feel slightly used and more than slightly used up. I'm a little overwhelmed and a lot worn down…"
Those emotions are indicators that we're missing God's plan for our lives. Discovering our purpose, or in Lysa's case, our Best Yes, is one way to reinvigorate our thin souls. There are three steps in this journey toward fulfillment.
1. Surrender Your Purpose to God
The first step to discovering our purpose is surrender. This is a counter-intuitive step given the nature of most self-help literature today. We want to do something; to make something happen. But the spiritual path differs from this perspective. Vocation and life coaching experts Robert and Kim Voyle write, "Your life is not something you own. You did not create it and it's not for you to tell it, or God, what it should be. You may however gratefully and humbly awaken to your life, discover its purpose and manifest it in the world." To do so, we have to tune ourselves to the voice within and to our Creator.
The Bible says that our Creator formed us with purpose and intention. If you're a parent, you've probably seen hard proof of this. Children can express tendencies and personalities that are unique to them instead of cultivated by you. We can raise each of our children the same way, and yet they can turn out so differently. Psalm 139 confirms this by testifying that our Creator God is at work forming us with a plan before birth.
Christian author Parker Palmer realized this not as a parent, but as a grandfather. He marveled at the unique tendencies of his granddaughter from birth and decided to start recording them in the form of a letter. Parker had experienced depression in his own life before reconnecting with his purpose, and he didn't want the same thing to happen to his granddaughter. In his book Let Your Life Speak: Listening for The Voice of Vocation, he explains, "When my granddaughter reaches her late teens or early twenties, I will make sure that my letter finds its way to her, with a preface something like this: 'Here is a sketch of who you were from your earliest days in this world. It is not a definitive picture – only you can draw that. But it was sketched by a person who loves you very much. Perhaps these notes will help you do sooner something your grandfather did only later: remember who you were when you first arrived and reclaim the gift of true self.'"
Whether it's a rediscovery or kind of evolution, the spiritual life requires the time to discern and surrender when it comes to living our purpose.
2. Honestly Assess Your Strengths and Giftings and Focus on Those, Not Your Weaknesses
Another aspect that's essential to living it is an honest assessment of our strengths and a willingness to use them.
Sometimes it's easy to be nitpicky with ourselves. Rather than having a gratitude and appreciation for what we're doing right, we focus on our shortcomings and what we're doing wrong. But living a life of purpose requires that we focus and build upon our strengths. Psychologist Martin Seligman claims, "I do not believe that you should devote overly much effort to correcting your weaknesses. Rather, I believe that the highest success in living and the deepest emotional satisfaction comes from building and using your signature strengths."
Being mindful of our strengths is essential because it is a biblical imperative that we use them. Jesus teaches us this in the Parable of the Talents. In Matthew 25, a master gives three servants a sum of money to look after in his absence. Two of the three servants successfully trade and double their master's money. One servant, however, buries his money in the ground in fear. Upon his return, the master commends the first two and banishes the third.
It has been long thought that while the talents are money in the parable, they might also symbolize our own giftedness or strengths. We are to use those our Creator God has given us in Jesus' service. Rather than shrink back in fear, we must courageously employ and multiply those gifts for God's glory. The parable is clear that God will not only acknowledge our willingness through a close accounting, but will also richly reward it.
3. Know What Brings You Joy
One of the rewards for using our strengths is joy, which is the third indicator to discovering a life of purpose. Author and speaker Rebekah Lyons describes living our purpose as doing that which makes our heart sing. It is incredible to observe that surrendering to God's plan and utilizing our God-given strengths has the ability to unlock natural joy and fulfillment in our lives. That's how our Creator God designed for it to be. Joy is an indicator that we're on the right track toward our purpose and God's pleasure.
Discovering our purpose can sometimes be like forming an imaginary connect the dots picture from our youth. As we connect moments of great satisfaction and joy together, we form an image of the life God intends for us. Jesus says in John 10:10, "…I have come so that they may have life, and have it abundantly." The joy found in our purpose is reflective of the abundant life that God wants each of us to live. Sometimes our pursuit of it will require that we make tough choices. The result, however, is always better in the end.
Ultimately, I like to think that the invitation to find our purpose is like God offering us a hand to pull us out of rough water. Sure, we can keep treading. But the reality is that we're not really going anywhere, and it takes an awful lot of work to stay where we are. God wants to bring us ashore. We belong on the solid ground of God's principles. And instead of swimming, we can start running. Running has direction. We can reach somewhere new, somewhere exciting. And just like running releases endorphins, we'll experience a new kind of fulfillment. We'll discover the race we were meant to run – and better yet, we'll come to better know God, who wants to condition us by doing what we love.
Image Credit: Unsplash.com/barby-dalbosco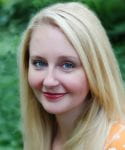 Noelle Kirchner is a minister, mother, TV host, and writer. Her cable TV show, Chaos to Calm with Noelle Kirchner, explores how parents can transform the typical chaos of family life into calm through faith. Noelle has written for the Huffington Post, the TODAY Show Parenting Team, and has been a repeat guest at (in)courage. You can watch episodes of her show, read articles, or follow her blog through her website. She'd love to connect with you on Twitter and Facebook. Watch for the release of her upcoming book on life purpose in 2018.
---
---