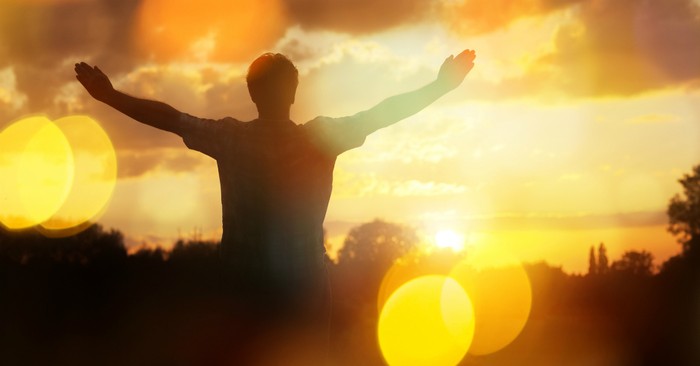 God loves to surprise us and prove His omnipotence, and the only way we can receive His blessings is when we have faith in Him.
God made many promises to those who came before us, and most of His promises are passed down to our generation, while many are directly meant for us as believers. The Apostle Paul wrote in the book of Romans 4:13,16 about the promises of God to Abraham, saying: "For the promise that he should be heir of the world was not to Abraham or his seed through the Law, but through the righteousness of faith... therefore it is of faith, that it might be by grace; to the end, the promise might be sure to all the seed."
The beauty of God's promises is that they always come to fulfillment, no matter how long it might take. Joshua 21:45 reminds us that He alone is capable of keeping His promises, and nothing can change or hinder His words from coming to pass. A typical instance of this is recorded in the book of Acts 13:32-33, "And we declare unto you glad tidings how that the promise which was made unto the fathers, God hath fulfilled the same unto us their children, in that he hath raised Jesus again."
This promise was made many years ago concerning the death and resurrection of Jesus from the grave. And many years later, according to 1 Corinthians 15:1-6, there were over 500 brothers at one time who witnessed the fulfillment of this promise. This goes to show how real and inevitable the promises of God are and why His words must never be taken for granted.
Promises We Must Know as Christians
Forgiveness of Sins
Next to eternal life, the forgiveness of sins is the greatest promise God made to us. 1 John 1:9 says, "If we confess our sins, he is faithful and just to forgive us our sins and cherishes the cleanse us from all unrighteousness." God cherishes truth in all situations. He promised to forgive us if we truly confess our sins with a heart of sincere penitence. Then, He will cleanse and restore us to our rightful place in his presence.
Provisions and Blessings
God has promised to supply all our needs. Philippians 4:19 reminds us: "But my God shall supply all your needs according to his riches in glory through Christ Jesus."
In this Scripture, God has assured us of His divine provisions. He promised to cater to all our needs in all ramifications of our lives. So, as children of the Most-High God, we need not worry about food, shelter, clothing, companionship, and every other need.
Abundant Grace
2 Corinthians 12:9 tells us how God's grace is sufficient for us. It is His grace that makes our salvation possible through our faith in Him since it is through obedient faith that we can tap into God's infinite grace (Romans 5:2).
God's grace will also keep us from being overtaken by temptation. He assures us in I Corinthians 10:13 that a way of escape will be provided for us in times of temptation. This is evident in the times of Daniel when the Most High delivered Daniel from the den of lions. As recorded in Daniel 6:16, Darius, King of the Medes, said to Daniel, "Thy God, whom thou servest continually, he will deliver thee."
Protection
We live in a dangerous world where we are constantly at war with forces beyond our understanding, both physically and spiritually. But as Christians who have faith in God, we have been promised His divine protection at all times.
God said in Isaiah 41:10, "Fear thou not; for I am with thee: be not dismayed for I am thy God: I will strengthen thee; yea, I will help thee; yea, I will uphold thee with the right hand of my righteousness."
What reassurance is greater than this? And God is so faithful that He always keeps his promises. He defended his children, the Israelites when they were under physical attack by the Egyptian army (Exodus 14:19-31). He protected the three Hebrew brothers, Meshach, Shadrach, and Abednego, from the fiery furnace in Daniel 3:19-25.
The same God remains today and never changed, so as Christians, we need not be overwhelmed by fear of any sort because the Lord Most High is always present to fight for us.
Victory Over Death
1 Corinthians 15:3-4 says, "For I delivered unto you first of all that which I also received, how that Christ died for our sins according to the scriptures, and that he was buried, and that he rose again on the third day according to the scriptures." Afterward, in verse 57, it says, "But thanks be to God, which giveth us the victory through our Lord Jesus Christ."
Attached to this promise of victory over death is the promise of eternal life as written in John 10:27-28.
How to Claim God's Promise
Now that we know some of God's awesome promises for us, nothing should stop us from claiming and operating under these great promises. Here are a few steps to effectively claim God's divine promises for our lives:
1. Present Yourself Before Him in Holiness
God detests sin and pretense. So, before you can be deemed worthy to claim God's promises, you must present yourself clean before him. How do you go about this? First, you must understand that sin separates us from God and completely shuts us out of His presence. Therefore, you must confess your sins with a genuinely penitent heart.
Second, confessing your sins before God with a penitent heart isn't enough. You must be willing to completely forsake these sins. This can be done by constantly studying the words of God and praying to Him. A perpetual sinner will not fully enjoy God's promises.
Third, you must accept Jesus Christ as your personal Lord and Savior. This step is of utmost importance because no one can receive anything from God without going through Christ Jesus. In John 14:6, Jesus says, "I am the way, the truth, and the life. No one comes to the Father except through Me." Anyone who doesn't accept Jesus has no right to the divine promises of God.
2. Have Faith
Without faith, nobody can receive anything from the Lord. God has proven from the beginning of time how much He wants us to trust only in Him, especially in times when we seem to be going through impossible situations. God loves to surprise us and prove His omnipotence, and the only way we can receive His blessings is when we have faith in Him.
As Christians, we must learn not to dwell on prayers only. We must always work and walk with God in faith to enjoy His divine promises. The three things that easily unlock God's blessings are holiness, prayer, and faith. Hebrews 11:1-6 further highlights the importance of having faith in God.
3. Understand the Promise You Are Claiming
Simply claiming every promise in the Bible isn't the right way to go. There are numerous promises in the Bible, so before you ask God to keep His Word, you must first figure out your actual needs. Then, with a clear vision of how you want God to work in your life, pick out the promises in the Bible that apply to your situation.
Some promises only apply to a specific person or situation. So, ask yourself if this particular promise applies to you or your situation. For instance, God made a specific promise to Abraham in Genesis 12:1-2. It will be senseless to claim this particular promise since the context does not apply to anyone in this era.
However, before you go claiming promises, you need to search within yourself if all the conditions surrounding such a particular promise are met by you. Also, you must take a moment to ask if this particular promise is in accordance with God's will for your life. Because in the end, only promises that follow God's master plan for your life will come to pass.
4. Be Patient!
Anyone who lacks patience has a hard time receiving any blessing from God. His timing is not the same as ours. A thousand years in our realm is like the blink of an eye in God's sight. Therefore, you must exercise patience when you are expecting anything from God.
Be assured that he will give you what you need when He feels it is right for you. Not when you feel it's right (Psalm 27:14).
5. Pray and Stay in Tune with the Holy Spirit
While you're waiting on God's promises, you must learn to pray and be in tune with the Holy Spirit. Being in tune with the Holy Spirit is very important at this stage because God's Spirit will further guide you on the necessary steps to take to expedite the answer you seek.
Your prayers will also help you combat any evil powers that want to act as a hindrance to the answers to your prayers or delay your blessings.
Photo Credit: ©GettyImages/Brian A. Jackson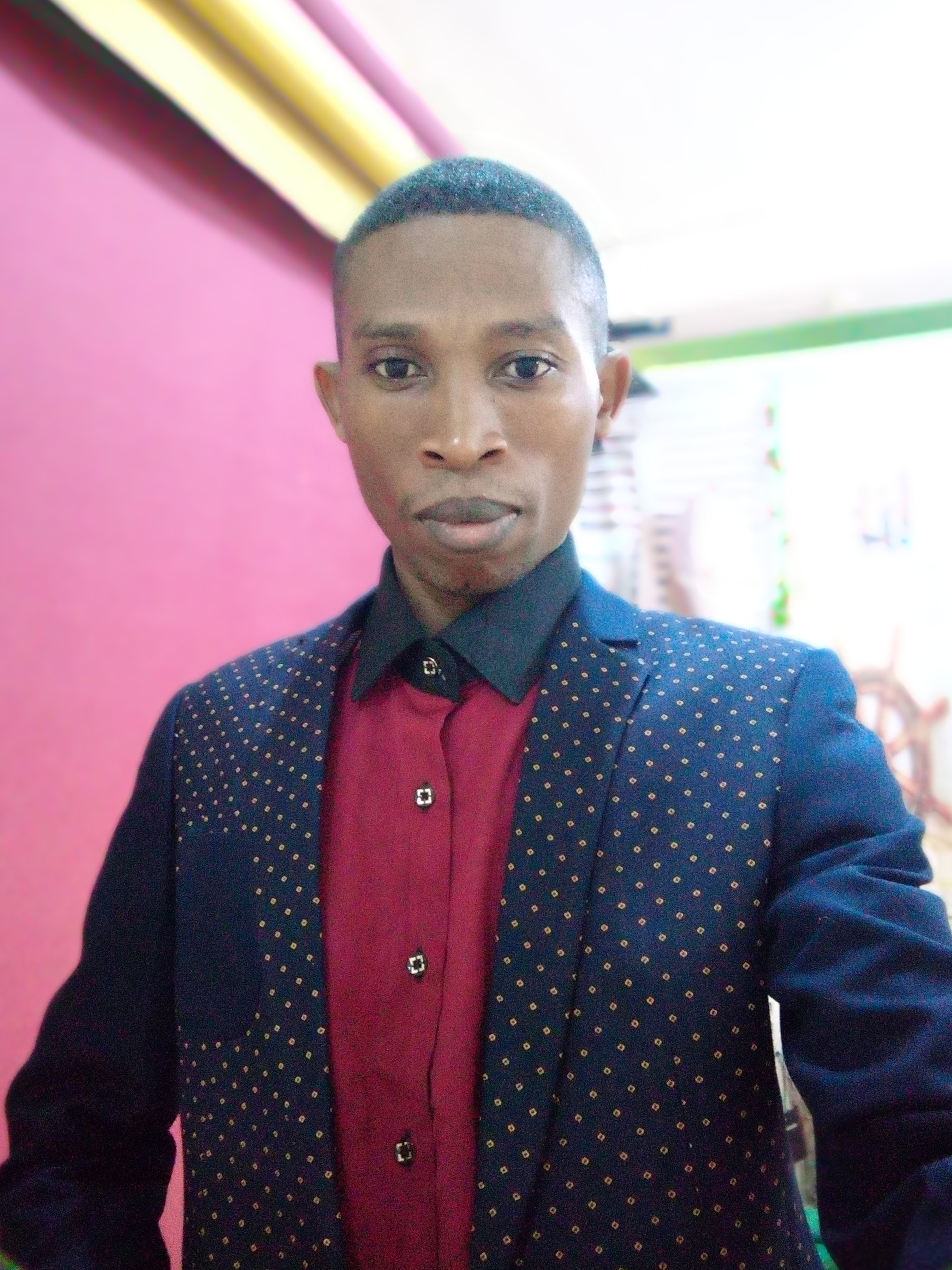 Emmanuel Abimbola is a creative freelance writer, blogger, and web designer. He is a devout Christian with an uncompromising faith who hails from Ondo State in Nigeria, West Africa. As a lover of kids, Emmanuel runs a small elementary school in Arigidi, Nigeria.
LISTEN: Being Complete in Jesus (Understanding Matthew 5:21-48)
Hearing Jesus is a devotional journey through the gospels, where we explore the teachings of Jesus chapter by chapter. If you're seeking to live a life that reflects God's, this podcast is for you.
The views and opinions expressed in this podcast are those of the speakers and do not necessarily reflect the views or positions of Salem Web Network and Salem Media Group.
WATCH: 10 Sins Christians Downplay (and Why They're So Destructive)
Stock Footage & Music Courtesy of Soundstripe.com Thumbnail by Getty Images

---
---