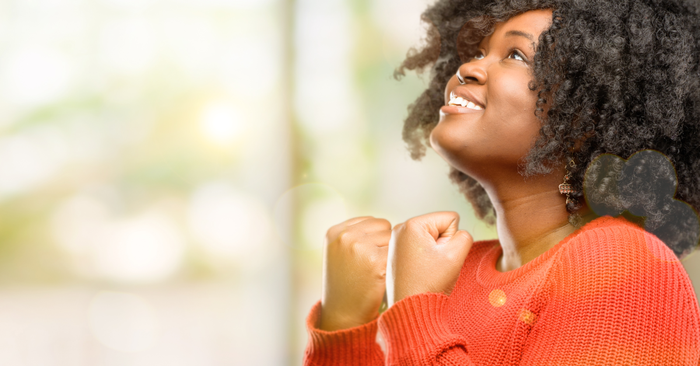 This world is full of causes and righteous people bold enough to proclaim them. But good intentions are not enough. Our boldness must be rooted in truth, or it will be counted as foolishness. And foolishness, according to Jesus, is sin.
This world is full of causes and righteous people bold enough to proclaim them. But good intentions are not enough. Our boldness must be rooted in truth, or it will be counted as foolishness. And foolishness, according to Jesus, is sin.
The Greek definition of 'foolish' (moros) in this context implies disrespect, an irreverence toward God, or godlessness.
"When we go bold on our own," writes Liz Curtis Higgs, "it can look pretty ugly. Demanding, controlling, my-way-or-the-highway. That's not what we're shooting for. A steamroller approach doesn't honor God and seldom gets the job done. We don't want to flatten people; we want to lift them up."
The root word of moros is musterion, which refers to something hidden, secret, or mysterious. There is a hidden bent toward foolishness and sin in all of us. But, to counter it, there is also an innate sense of conviction by which the Holy Spirit calls us into accountability.
Jesus' parable, to end the Sermon on the Mount, began this way in Matthew 7:24-25: "Everyone who hears these words of mine and puts them into practice is like a wise man who built his house on a rock. The rain came down, the streams rose, and the winds blew and beat against that house; yet it did not fall, because it had its foundation on the rock."
Jesus was preaching a call to action. Building a house means living our lives by His Word. It takes work to live boldly. 
1. Build a Firm Foundation on God's Word
The Rock is Christ, and Christ is the Word of God. John 1:1 says,"In the beginning was the Word, and the Word was with God, and the Word was God." 1 Corinthians 10:4 says "they drank from the spiritual rock that accompanied them, and that rock was Christ."
When this world inevitably presses up against us, being rooted in God's Word allows us to stand up to it boldly.
We are not called to sit idle. Christ-centered hearts are capable of standing up for what is righteous gracefully. The tension in every conflict can only be properly navigated in a God-honoring way by submitting to His authority.
The gifts of the Holy Spirit are there to sustain us, if only we will be diligent and obedient to surrender our fleshly wills to them.
"The greater the cause, the greater the risk," writes John Piper. "God never calls us to risk our lives for meaningless or silly or merely recreational thrills."
There is power in the name of Jesus, because on this earth, we need it. He is our hope.
2. Keep the Powerful Conversation of Prayer Going
How are we to know if our lives are rightly aligned with God's Word?
Prayer is powerful. Throughout our lives, we can have a continued conversation with our Creator, thanks to Jesus' sacrificial death on the cross. Seated at the right hand of the Father, Christ prays for us!
"Being bold doesn't need to come naturally. In fact, it's more effective when it comes supernaturally," writes Liz Curtis Higgs.
Prayer is a crucial part of Christly boldness. Psalm 139:23 sings, "Search me, God, and know my heart; test me and know my anxious thoughts." Psalm 51:10 says, "Create in me a pure heart, O God, and renew a steadfast spirit within me."
God sees us. He hears us. When we pray to Him in moments of offense or when we feel the self-righteousness start to flare, He is faithful to guide our cause and steer our plight to align with His will. But we must stop and seek His counsel.
Many verses have been misinterpreted and biblical truths twisted. We are human and make mistakes, yet we are called to be bold. It takes diligent work and supernatural intervention within a heart of submission to get it right. God will confirm our notions to be bold, and check us when they are foolish.
3. Remember and Recalibrate
Remembering who God is causes us to worship Him. We were made to honor God in all we do, and when we remember who He is and sing praise to Him, it recalibrates our hearts. We are then able to see with His godly perspective. He gives us the strength to avoid reacting to our emotions.
"Jesus lists foolishness with other sins like sensuality, deceit, wickedness, slander, etc. and calls them evil things," writes John Piper.
The Lord reigns over the earth and everything in it—including us. Not just in the physical sense, but also in the spiritual. He is the King of our souls—our counselor. He draws us to Him. He is the just judge of all mankind. He is immovable and all-knowing always. The following powerful verses remind us who God is:
God's boldness is rooted in love. When we receive His love, it flows through us. It can be humble and bold at the same time when bathed in God's grace.
Being bold without being foolish requires us to receive God's love, build the foundation of our hearts on His truth, and remember who He is—and whose we are.
---
Meg writes about everyday life within the love of Christ. She stepped out of her comfort zone, and her Marketing career, to obey God's call to stay home and be "Mom" in 2011. From that step of obedience her blog, Sunny&80, was born, a way to retain the funny everyday moments of motherhood. (https://sunnyand80.org) Meg is also a freelance writer and author of "Friends with Everyone."  She loves teaching God's Word and leading her Monday morning Bible study, being a mom, distance running and photography. Meg resides in Northern Ohio with her husband, two daughters, and Godlen-Doodle … all avid Cleveland Browns fans.
Photo Credit: GettyImages/AaronAmat
---
---