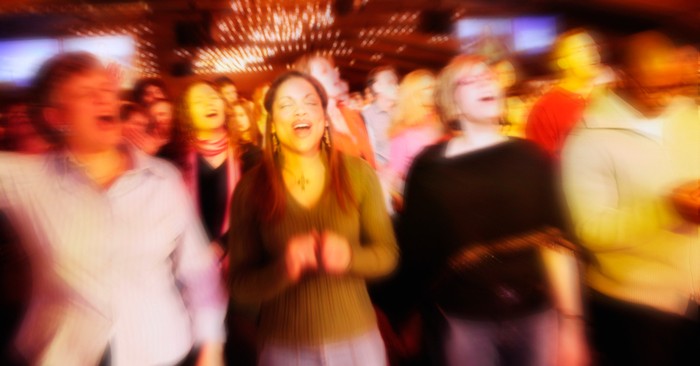 What does it actually mean that God inhabits the praise of His people, and is this found in Scripture?
This past Sunday as I walked into the worship service at church, one of the singers from the stage happens to quote from Psalm 22:3b "God inhabits the praises of His people." When the discussion of worship and music comes up, this can be a challenging verse to understand. What does it mean that God inhabits the worship of believers? There is a well-known Bible verse in James 4:8a which says, "Draw near to God, and He will draw near to you." There is also Hebrews 13:5b which says, "I will never leave you nor forsake you." As we study how God inhabits the praise of His people, let us ponder that the Lord is always with us, but also shows up and enjoys our worship when we take the time to draw near to Him.
Photo Credit: © Getty Images/Design Pics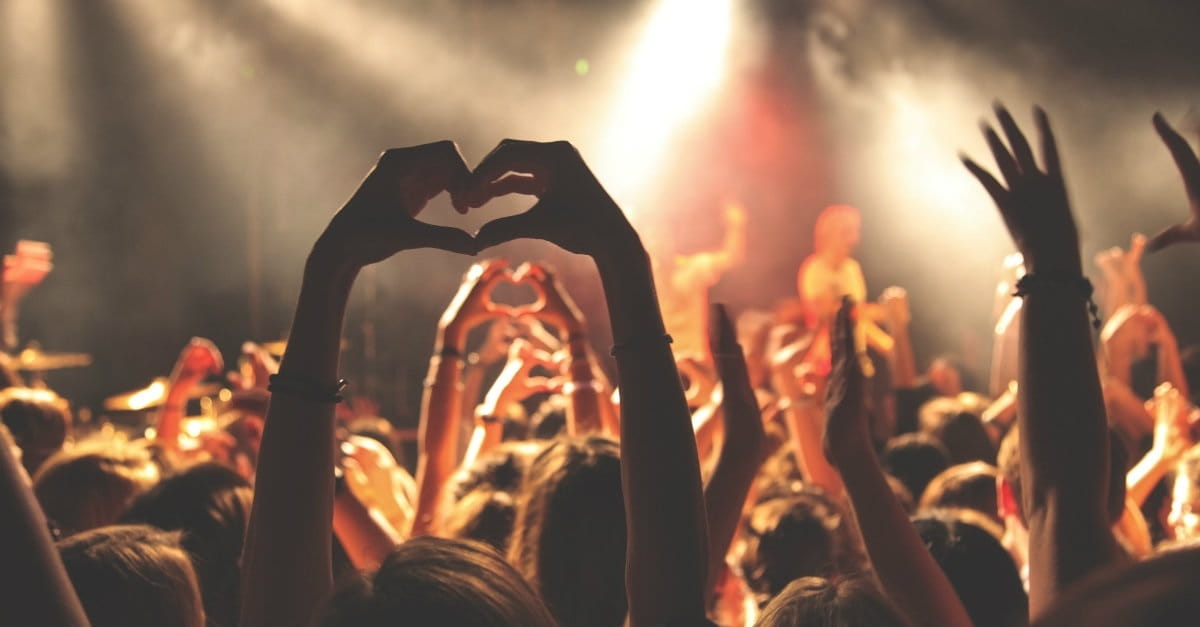 Where Does the Bible Say, "God Inhabits the Praise of His People?"
Psalm 22:3 KJV is the only verse in Scripture that uses this exact phrasing. "But thou art holy, O thou that inhabitest the praises of Israel."
This verse begins with "But thou art holy." When we approach our God, we approach the King of kings and Lord of lords (Revelation 17:14). As much as I respect the queen of England and would love to visit her, I could not even step foot across the guarded gate of the palace. Jesus is high above any earthly king or queen, but He left His throne in Heaven to come join us in a broken and perverse world. God is holy, but He comes to us.
"O thou that inhabitest the praises of Israel." This verse pertained to the people of the Lord, the Israelites, but this promise of the presence of God has been given to all believers in Jesus Christ through the gift of the Holy Spirit. Even though the Spirit of God may have rested on one person or people before Jesus came, after the resurrection of Christ, we have a permanent inhabitance of the Living God by the deposit of His Holy Spirit.
John 14:6 says, "'I will ask the Father, and He will give you another Helper, that He may be with you forever; that is the Spirit of truth, whom the world cannot receive, because it does not see Him or know Him, but you know Him because He abides with you and will be in you.' I will not leave you as orphans; I will come to you."
I love how Jesus promised to not leave us as orphans but guaranteed that He would come to us through the Holy Spirit. In the same way that God inhabited Israel's worship many years before Christ, He is constantly with us and receiving our words and songs of adoration.
Jessica Brodie from Christianity.com says, "The word 'inhabits' is not suggesting God is only present when people are singing praises about Him. Obviously, God is not confined to one place. As the Creator of the universe, the world, and all the people and things within it, God has no bounds. But what the writer of the psalm seems to be saying is that God is present and glorified when His people lift His name in honor. God enjoys it."
Whether in a crowd or at home alone, the moment when I stop and praise the King of the Universe, He recognizes that and He invites me to His throne. Our Lord is sinless (1 John 3:5). He is worthy of all glory and praise (Psalm 145:10-12). We were actually created to worship God, so when we lift high His name, we are fulfilling our ultimate purpose as human beings. Isaiah 43:21 says, "The people whom I formed for Myself that they might declare My praise." Psalm 150:6 shares, "Let everything that has breath praise the Lord! Praise the Lord!"
What it Means to "Inhabit" Versus "Enthrone"
Many of the English translations of this word have used "enthrone" instead of "inhabit." Webster's dictionary defines inhabit as, "to be present in or occupy in any manner or form." It defines enthrone as, "to seat in a place associated with a position of authority or influence."
I like the word inhabit because it gives a sense of being present in His glory. A king of a country might be in the room seated in his majesty at a distance, but our King comes to us and joins us in our worship through His Spirit. Even though we may not always have special encounters with Him in our worship, He is present with us. Our culture today needs to remember that we praise the Lord because He deserves it, not because of the fuzzy feelings that we get from the experience. We praise the Lord in the good times and the hard times. He is with us no matter what our day holds.
I find it interesting that the very verse which shares God's inhabitants with His people in worship comes just after these verses from David, "My God, my God, why have you forsaken me? Why are you so far from saving me, from the words of my groaning? O my God, I cry by day, but you do not answer, and by night, but I find no rest."
Sometimes we might feel as if God is not there, but He is always with us. And we, like David, can remind ourselves that the Lord is dwelling with us and He is the same God who has been faithful before and who will be faithful again.
John Gill's Commentary on Bible Study Tools shares referring to the people of God in Psalm 22:3, "and so the phrase denotes God's gracious acceptance of them, and well pleasedness in them, signified by his inhabiting of them, and the frequent and constant ascription of them to him:"
When we worship our great God, He is pleased. He is not a dictator sitting in selfish reception of praise, but the perfect, humble, majestic, faultless, and worthy Creator and Savior of the world. We delight in praising our good Father and have hearts of thankfulness for His redemption and salvation from our eternal punishment because of our sin. He has saved us, brought us into His family, and we are children of God. Just as a father delights in the love of his child, our Father takes joy when we praise Him and love Him in this beautiful way.
Photo Credit: © Unsplash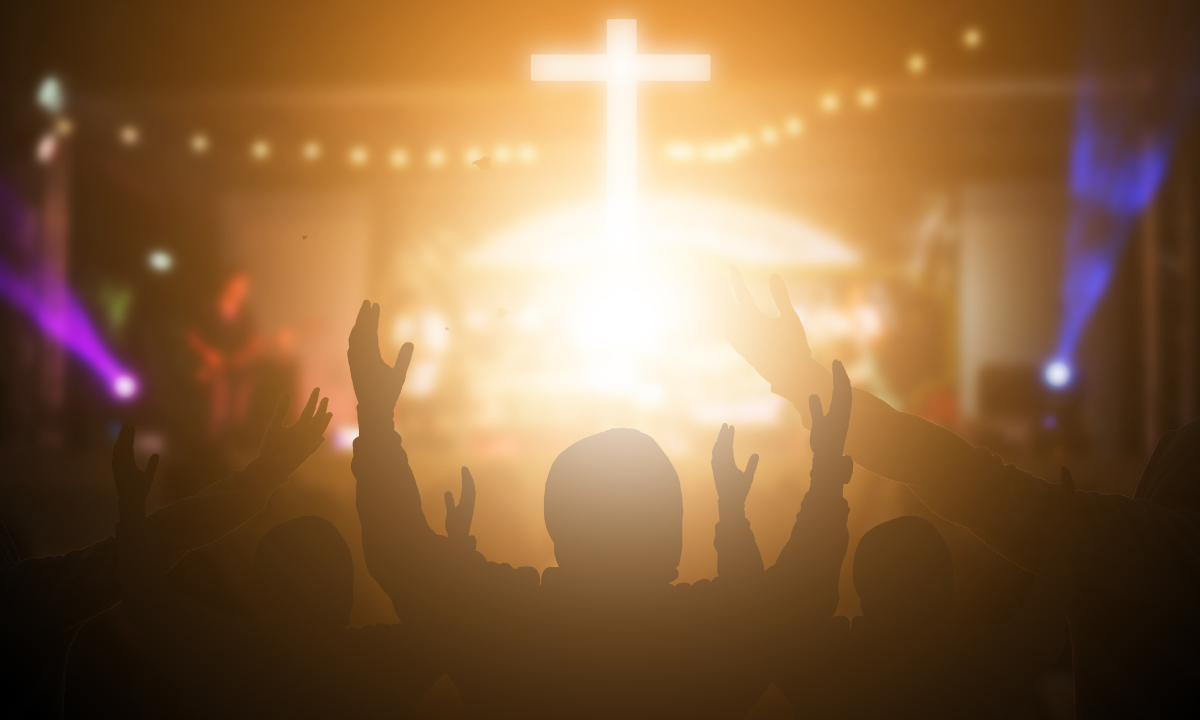 The Significance of

Psalm 22

and the Crucifixion
How do we look at this verse in light of the Gospel? Psalm 22 is one of my absolute favorite Psalms since it is a clear preview of the crucifixion. The exact message given at Calvary (Matthew 27, Mark 15) was provided for the people of the Lord many years prior.
There are major comparisons to the crucifixion within this chapter of Scripture. Scofield Reference Notes from Bible Study Tools shares, "Psalm 22. is a graphic picture of death by crucifixion. The bones (of the hands, arms, shoulders, and pelvis) out of joint ( Psalms 22:14 ) the profuse perspiration caused by intense suffering (v. 14); the action of the heart affected (v .14); strength exhausted, and extreme thirst ( Psalms 22:15 ); the hands and feet pierced ( Psalms 22:16 ) partial nudity with hurt to modesty ( Psalms 22:17 ), are all incidental to that mode of death. The accompanying circumstances are precisely those fulfilled in the crucifixion of Christ. Psalms 22:14-17."
Think about Jesus' bones breaking, his mouth thirsting, the body piercings, and the mockery. The Word of God is so incredibly fluid, that this ancient Psalm declared the message of the coming Savior to those who were waiting on Him. To think that the psalmist who felt forsaken in his experience would be quoted one day by the Son of God who would fully relate to him. This is why we come before God in reverence and praise. He is beyond worthy and above the greatest ruler on earth. We stand in awe as we boldly approach His throne of grace and worship not only our King but our Father. A beautiful spiritual encounter occurs as God inhabits us as we recognize Him as Lord.
Photo Credit: © Getty Images/arkira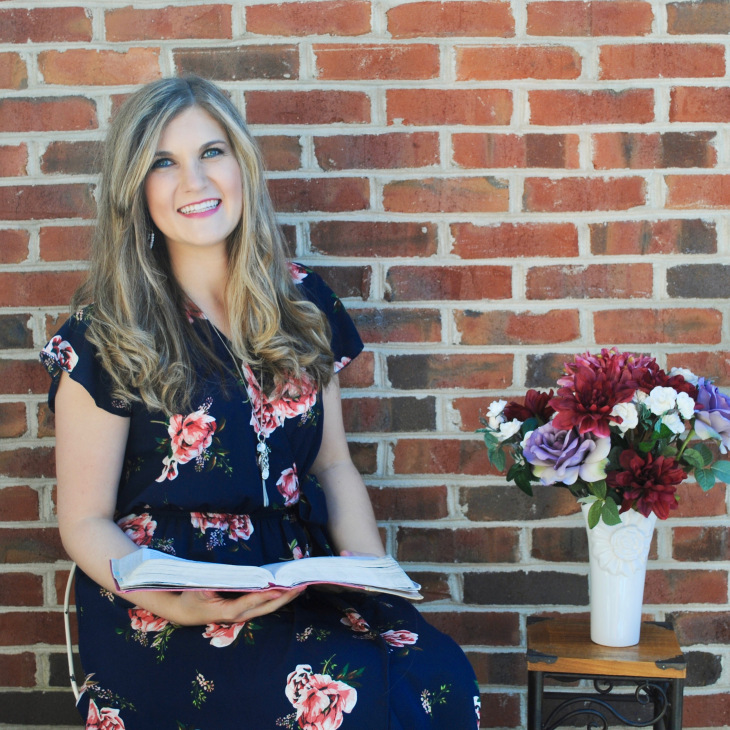 Emma Danzey's mission in life stems from Ephesians 3:20-21, inspiring young women to embrace the extraordinary. One of her greatest joys is to journey with the Lord in His Scriptures. She is wife to Drew and they have been married for over a year. Drew and Emma serve with Upstate CRU college ministry in South Carolina. Emma is an avid writer for Salem Web Network and provides articles on the Bible, life questions, and on the Christian lifestyle. Her article on Interracial Marriage was the number 1 viewed article on Crosswalk for the year 2021. All the glory to the Lord! She has the joy of being the host of Her Many Hats podcast where she explores the many roles that women play while serving One God.
Emma enjoys singing/songwriting, fitness classes, trying new recipes, home makeover shows, and drinking tea! During her ministry career, Emma recorded two worship EP albums, founded and led Polished Conference Ministries, ran the Refined Magazine, and served in music education for early childhood. Currently, she is in the editing stages of her first published book on singleness. Emma also had the privilege of being a national spokesperson for Mukti Mission based out of India. Mukti has been working to restore shattered lives in India for over 120 years. You can view her articles through her blog at emmadanzey.wordpress.com and check out Her Many Hats podcast on Instagram @her_many_hats.
---
This article is part of our larger resource library of popular Bible verse phrases and quotes. We want to provide easy to read articles that answer your questions about the meaning, origin, and history of specific verses within Scripture's context. It is our hope that these will help you better understand the meaning and purpose of God's Word in relation to your life today.
This Is the Day the Lord Has Made
Iron Sharpens Iron
Blessed Are the Peacemakers
Faith without Works Is Dead
Be Anxious for Nothing
---
---