How Can Suffering Be a Gift?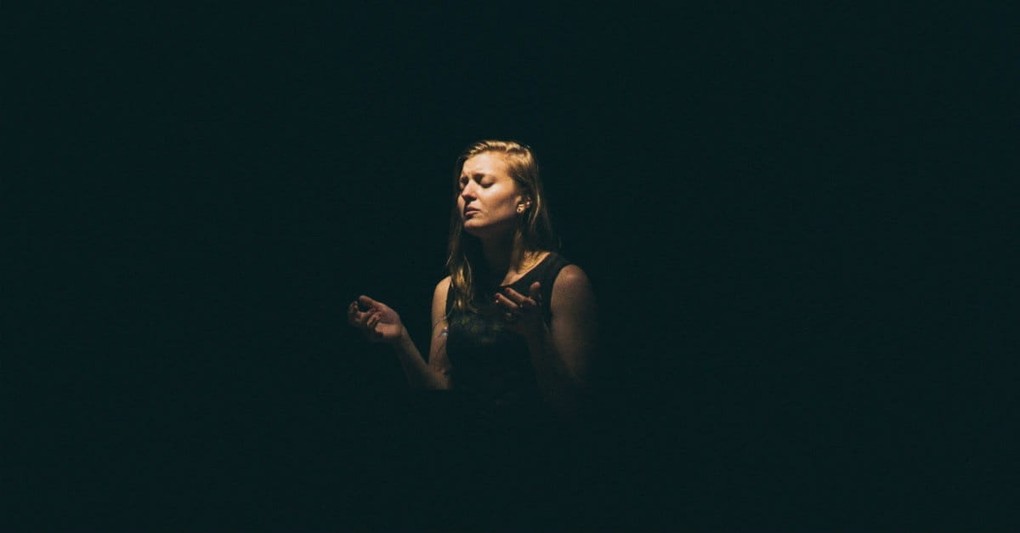 One morning during a recent quiet time, I was meditating on 1 Corinthians 13:4. The verse struck my heart in such a profound way. The scripture, according to the King James Version, reads: "Charity suffereth long, and is kind; charity envieth not; charity vaunteth not itself, is not puffed up…". The NKJV version reads like this: "Love suffers long and is kind; love does not envy; love does not parade itself, is not puffed up…"
Immediately, the Holy Spirit brought to my attention that long-suffering was front and center. This is not meant a mere coincidence but was intentionally written.
Often times when we think about love, suffering isn't the first thing that comes to mind. Usually, we'll think about eros love, which is the lovey-dovey emotions of tenderness with our significant other. Or perhaps we'll think about philia love, the love we share for our good friends, and we'll envision making lasting memories with the people dearest to us.
Suffering isn't always something we immediately or naturally relate to love.
The more we look at the Word of God, the more we can see in plain view that suffering is par for the course if we want the love of God to be in our hearts, to transform us, and to be present in our deepest relationships. And in those ways, suffering can be a gift.
The First Gift of Suffering: It Sanctifies Us

Slide 1 of 3

I needed to retrain my mind and the ideas I personally had concerning love so that I could understand suffering for Christ as a benefit and not a loss. When I was growing up, I was completely drawn to the idea of love. I had a bent in my heart towards being kind, patient, and forgiving towards others.

With that said, I didn't yet understand the true meaning of charity. And because of my lack of understanding, when it came to suffering, I very often mistook my difficult circumstances as wrong or damaging. In actuality, because I served God who is complete and total love, I was actually being transformed into the image of Christ!

Scripture tells us that God is love (1 John 4). Because the very nature of God is love, we can know that as His children, we are fully loved by Him. He loves us, He gave His son, Jesus, to die for us so that we would be reconciled back to Him. & then He gave us the gift of the Holy Spirit on this earth!

Part of the ministry of the Holy Spirit is the sanctification of the saints. It is by the power of the Holy Spirit that our redemption, through Christ from cavalry, is able to be worked into our lives in a way that makes us completely new, inside and out.

As we endure suffering, the Holy Spirit works the character of Christ into our very being! This is what makes long-suffering worth it—when we surrender our situations and circumstances to the Lord, He then draws out of us what needs to be drawn out.

My friend, I want you to take a moment and consider the last time you endured suffering. What was the posture of your heart? How did you respond to the people and things in your circumstances?

Did you respond by faith instead of sight?

Was the fruit of the Holy Spirit prevalent in how you navigated the season?

Suffering is so important because when we're going through trials and tribulations of different kinds, we are really able to see how Christ-like we actually are vs. how we claim to be.

Suffering to become transformed more into the image of Christ is something we can truly rejoice in. It is a gift because we have the hope that what the Lord is doing in our hearts is making us like Him.

This truth should overshadow whatever sufferings you've gone through, or are currently walking through right now. Christ who is on the inside of you is perfecting who you are in Him, and it is such a beautiful journey if we surrender to the work of the Holy Spirit.

The Second Gift of Suffering: It Allows Us to Comfort Others

Slide 2 of 3

God really created mankind in a way where we need one another. None of us were expected to travel the road of life alone.

There is a special gift in being able to relate to the sufferings of other people. Our relatability to suffering comes by way of experience and it allows us to be able to show compassion to others in their time of weakness.

It gives us the ability to have empathy and provide comfort.

2 Corinthians 1:3-4 of the Amplified Bible really gives us insight into what this looks like, "Blessed [gratefully praised and adored] be the God and Father of our Lord Jesus Christ, the Father of mercies and the God of all comfort, who comforts and encourages us in every trouble so that we will be able to comfort and encourage those who are in any kind of trouble, with the comfort with which we ourselves are comforted by God."

One of the things about this excerpt of scripture that I found powerful is that Paul said, "we will be able to comfort encourage those who are in any kind of trouble"

Let that settle into your heart.

Our Lord Jesus Christ who is in Heaven has such a deep and profound love for people. Not only does He intercede for us in Heaven, but He works through his disciples, those of us who believe in Him and worship Him in spirit and in truth, on behalf of others.

There are so many different types of trials and tribulations that people face on a daily basis. It only makes sense that since we are called to be light in the darkness, we be able to meet people where they are.

This is what Jesus did for us. & this is our call-to-action for what we are to do for others.

It is a beautiful picture of healing and redemption that isn't short-sighted or surface level. God covers all the bases, for every type of suffering.

How Jesus Embodied Long-Suffering

Slide 3 of 3

If we stop to consider our Lord and Savior, Jesus Christ, we'll understand very quickly why love is so deeply associated with suffering– and not mere suffering, but enduring suffering for a long time. Isaiah 53:3 says this, "He is despised and rejected of men; a man of sorrows and acquainted with grief: and we hid our faces from him; he was despised, and we esteemed him not."

Jesus' life was filled with pain. His mission of love was lived out alongside suffering. You cannot separate the love of Jesus from his long-suffering.

As I've thought about my own life and where I fall in relation to the people I love and the ability I have in those relationships to suffer long, it has changed the way I view love altogether.

Charity (the virtue of loving God and loving our neighbor) is so incredibly beautiful in that it reaches heights, lengths, and depths that far surpass any obstacles and hindrance in its way. Charity always hopes and it never fails.

I think we all long for love that never fades away. I think we all, deep inside our souls, desire to be loved in a way that moves mountains and restores and heals us to places that are sweet and heavenly.

Thinking about this and really allowing this Word to take root in our hearts should change the way we view suffering.

Suffering is a difficult road to travel.

It can seem lonely and like there is no purpose in it.

But there is so much purpose. Not only is God doing sanctifying work in us, He is also preparing us to meet others at their same point of suffering.

The Word says that for the Glory set before Him [Jesus], He endured the cross (Hebrews 12:2). Let us be encouraged to know that the Glory of the Lord is on the other side of our sufferings and, through the grace of God, carry our respective crosses following after the example our Savior set for us.

---

Britnee Bradshaw is a wife, mama, and author. She enjoys reading several books at once, making vegetarian meals from scratch, and strolling around Saturday morning farmer's markets. You can find her blogs, teachings, and her newest eBook, War For Your Covering: A Wife's Guide to Intercessory Prayer, at her website here (www.britbradshaw.com)