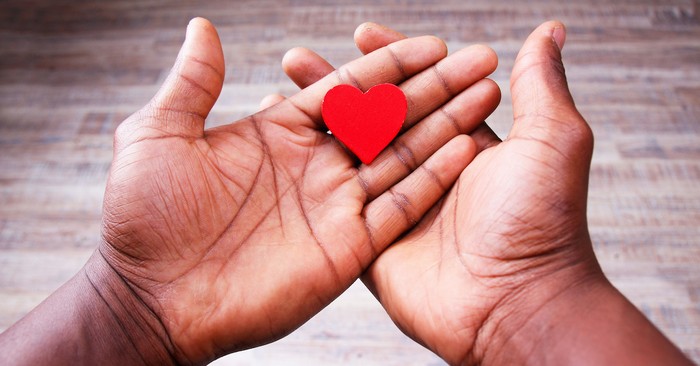 The Holy Spirit reminded me of this Bible passage, let not your heart be troubled, at a time I dearly need it.
On a Greyhound bus going to see my mother for the last time, a song with lyrics from John 14 repeated in my mind. Through the long night, these verses from Scripture comforted my sadness and anxiety. On the slippery, cold vinyl seat of the bus, I prayed to the words of this comforting passage.
"Let not your heart be troubled, Ye believe in God, believe also in me I go to prepare a place for you And if I go, I will come again. In my father's house are many mansions If it were not so, I would have told you" John 14:1-4
This Scripture stilled my angst and I felt peace, a peace that passeth understanding (Philippians 4:7). My mother was dying, my career was uncertain, my marriage was unstable, and I knew one person in a town I had lived in for a week. Where was this feeling of peace coming from?
The Holy Spirit reminded me of this Bible passage, let not your heart be troubled, at a time I dearly need it. The words played over and over in my mind as the miles passed outside the bus window. John 14 got me through that long journey home to see my mother for the last time and helped me face my new life. This Scripture can have the same effect on you, whatever is troubling your heart.
What Does "Let Not Your Heart Be Troubled" Mean?
A troubled heart doesn't rest. It is in a state of unrest, from mild anxiety to full-blown panic.
On the opposite end of the spectrum, Jesus modeled peace and a tranquil heart. He calmed a storm in the sea and in his followers' hearts (Luke 8:22-25). He answered angry accusations from the Pharisees and Roman court officials with words of peace.
He left us with the gift of the Holy Spirit, which would talk to us and teach us how to live. Jesus told his disciples in his farewell talk with them, "But the Counselor, the Holy Spirit, whom the Father will send in my name, will teach you all things and will remind you of everything I have said to you. Peace I leave with you; my peace I give you. I do not give to you as the world gives Do not let your hearts be troubled, and do not be afraid" John 14:26-27.
Jesus was a man of action, however; Jesus did not sit and stew over challenges. He kept moving in his ministry. He asked his disciples, the women traveling with him, and strangers along the way for assistance—a meal, lodging, an animal to carry part of the load. God provided other people who helped Jesus.
We can ask for help and expect it in our faith journey. Jesus told us to ask and it shall be given unto you (Matthew 7:7). We don't need to be in turmoil, worrying. We do need patience in waiting for God to answer our prayers, however. "Long-suffering" is the wonderful phrase for patience in the King James Version of the Bible. Paul listed patience as one of the Fruits of the Holy Spirit (Galatians 5:22-23). If we wait with steadfast confidence, our prayers are answered, often in a more creative way than we imagined.
Why Should Christians 'Let Not Your Heart Be Troubled'
Again, we can follow Jesus' example of living a Godly life. Jesus was troubled in spirit the night of his arrest and impending death on the cross. He prayed to his Father God, "Let this cup pass from me" (Luke 22:42-44). In a very human way, he was afraid of the future and perhaps mourning the past life he was leaving.
Jesus didn't have long to wait before He moved forward with his mission. After the night of praying for relief and fearing his future, He stoically bore the price of atoning for our sins by dying a slow death on the cross. The victory in this is He rose from the dead after three days, foretelling our human escape from death and sin if we believe He is God's son.
We can imitate Christ in our thoughts and actions.
Does This Mean We Can Ignore Suffering and Anguish?
In fact, Jesus said just the opposite. "I have told you these things, so that in me you may have peace. In this world you will have trouble. But take heart! I have overcome the world" (John 16:33). In His goodbye speech to the disciples found in the gospel of John, Jesus told his disciples about the trouble that was soon to come. Jesus tells of His crucifixion and death in John 12. He tells His disciples how one of them will betray him in John 13. His followers grow more and more upset as Jesus foretells His future and theirs. The confused disciples pose questions for Jesus, difficult questions which reveal their dismay.
The good news comes in John 14, although it is a mixed blessing. John 14 is the part of Jesus' farewell speech that reminds the disciples of the love of God and the teaching of the Holy Spirit. These gifts are present in the lives of all believers, Jesus says, and God will hear their prayers and the Holy Spirit will comfort them in their future lives.
Jesus moved forward with God's plan for His life. We can move through times of suffering and anguish and answer God's higher calling as well. We can trust Him in believing nothing is too powerful for God in us to handle. As Paul wrote in Romans, nothing—including trouble or hardship or persecution or famine or nakedness or danger or sword—can separate us from the love of God that is in Christ Jesus our Lord (Romans 8:35-39).
Anyone who lived through the calendar year of 2020 knows all about trouble. Political and social turmoil was the backdrop for a serious threat to personal health, a pandemic. Worldwide, many people did not survive the year, and many peoples' lives changed drastically. Most of the changes in the way we lived were unwelcome.
Pandemic quarantines did give us an enlarged sense of community. Families spent more time together in the past year, due to work and school restrictions. And the loss of life related to the pandemic and racial injustice did open our eyes to health and social problems that we need to address. There were creative, positive initiatives made to improve our lives and those of other people. The car as a vehicle for gatherings, outdoor settings for events, and mask-wearing to slow the spread of germs, and health and law enforcement education all became ways of improving a bad time. It has been a time to assess our lives and act upon resolutions for change. Scriptural promises in John 14 may guide us in thoughts and actions leading to a different world with new challenges.
Six Ways We Can 'Let Not Your Hearts Be Troubled'
1. Pray
Prayer is the most powerful weapon in our arsenal. No troubled heart can last with prayer. We have only to ask our friend Jesus. John 15:16 says, "You did not choose me, but I chose you and appointed you to go and bear fruit—fruit that will last. Then the Father will give you whatever you ask in my name." Prayer builds a relationship with God and God knows our prayers before we even voice them (Matthew 6:8). Breathe deep and pray. Let your prayers be as steady and regular as your breathing. God answers prayers.
2. Read or recite Bible verses of comfort
If you repeat scripture often, it will stick with you in your memory. If the verses have special meaning to you, they are even more likely to remain in your thoughts. As it says in the Old Testament in Deuteronomy 11:18, God called his people to put his Word in their hearts and to write it on their minds. Scripture will inspire you at your most difficult times, when you are anxious or upset, needing comfort and assurance that what you are doing will turn out alright with God's help.
One advantage of setting Bible verses to music is the ease at which the scriptural lyrics come back to your mind. A melody makes the words of a Bible passage easier to remember. The tune is comforting to the soul. Sing the scriptures!
3. Let God speak to you through your unconscious mind
For example, a few times in my life when I was troubled, dreaming the lyrics to a song—and remembering them when I awoke—provided the answers to my prayers. I have often dream in narrative form or with the information I could use to quell my worries. I have quickly scribbled down lesson plans that came in a dream, for my students and my own life, when I woke. Dreams spoke to Jacob and many other Old Testament prophets.
Listening for the voice of the Holy Spirit, the great guide and teacher, will set your troubled thoughts at peace. You will know what to do next.
4. Act on your inspiration from God
Doing beats worrying. Call someone, join a support group, help a "neighbor." You can take time to heal your soul by taking a walk in a field or woods or running around the neighborhood. Being active wakes up your soul and spirit. If you change your physical presence temporarily or permanently, your spiritual and emotional selves may follow.
Life moves on. Don't stay in one place with your troubles.
5. Focus on the fact that problems are temporary
Life changes around you, whether you change or not. As Scripture says, For our light and momentary troubles are achieving for us an eternal glory that far outweighs them all. So we fix our eyes not on what is seen, but on what is unseen. For what is seen is temporary, but what is unseen is eternal (2 Corinthians 4:17-18). We don't know what the future holds. God will be with us no matter what, however.
6. Treat your heart and soul like the precious gifts from God they are
Respect your feelings. Stay away from bad news and bad people like they are plagues—they are. Keep your childlike innocence. Remember that Jesus told the disciples, "I tell you this, unless you change and become like little children, you will never enter the kingdom of heaven. Therefore, whoever humbles himself like this child is the greatest in the kingdom of heaven" (Matthew 18:3).
Following this advice is not easy. It takes practice and self-control, but it pays off in a peaceful soul, a priceless gift from God.
Paul encouraged the Philippians' to have positive spirits by writing to them, "Finally, brothers [and sisters], whatever is true, whatever is noble, whatever is right, whatever is pure, whatever is lovely, whatever is admirable—if anything is excellent or praiseworthy—think about such things. Whatever you have learned or received or heard from me or seen in me—put it into practice. And the God of peace will be with you" Philippians 4:8-9.
May peace and blessings from God reign in your life.
Further Reading
What Did Jesus Mean by 'Let Not Your Hearts be Troubled'?
4 Ways to 'Let Not Your Heart Be Troubled' & What This Bible Verse Really Means
4 Ways to 'Let Not Your Heart Be Troubled' during Seasons of Uncertainty
Photo credit: ©GettyImages/KevinLeah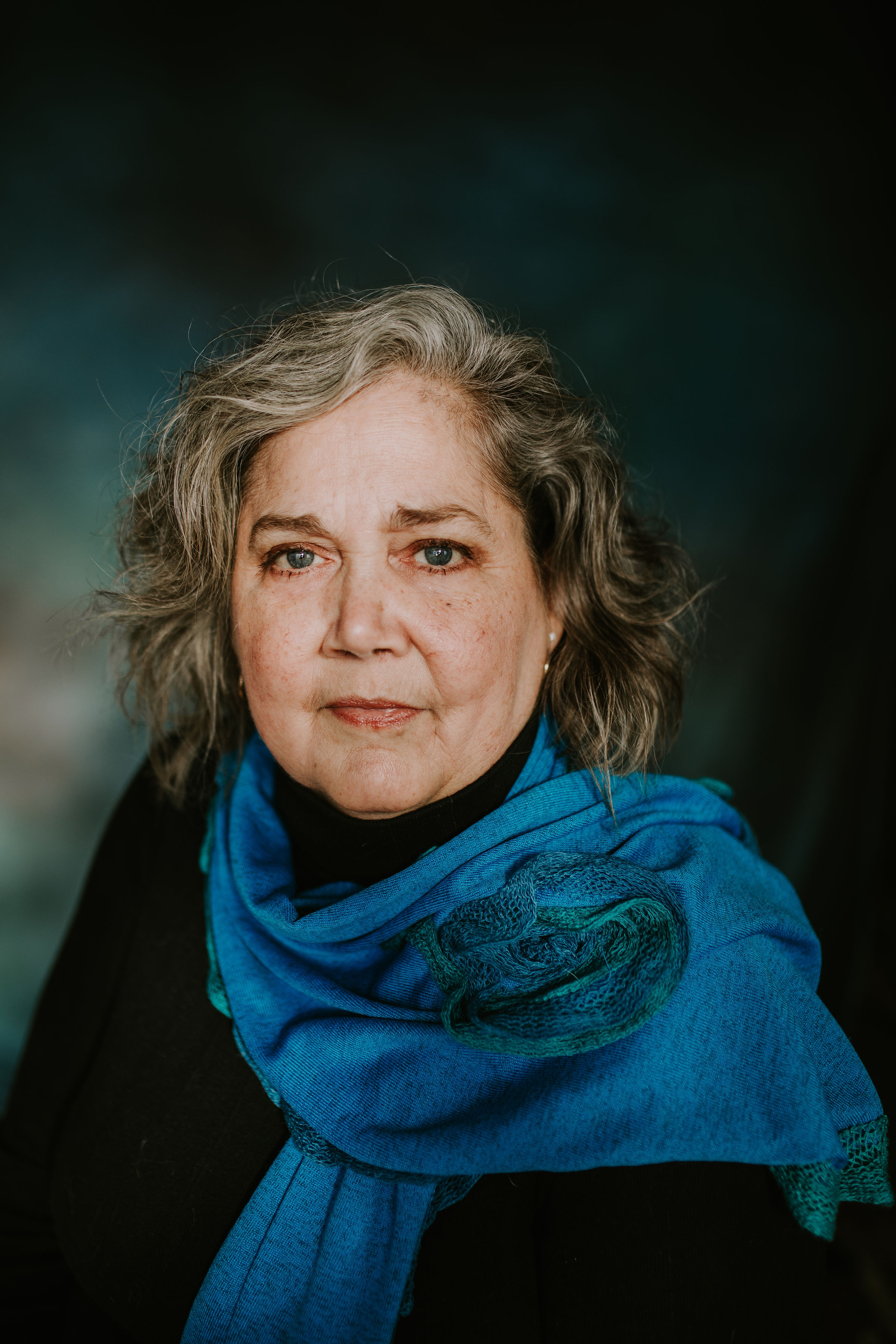 Betty Dunn hopes her writing leads you to holding hands with God. A former high school English teacher, editor, and nonprofit agency writer, she now works on writing projects from her home in West Michigan, where she enjoys woods, water, pets and family. Check out her blog at Betty by Elizabeth Dunning and her website, www.elizabethdunning-wix.com.
---
This article is part of our larger resource library of popular Bible verse phrases and quotes. We want to provide easy to read articles that answer your questions about the meaning, origin, and history of specific verses within Scripture's context. It is our hope that these will help you better understand the meaning and purpose of God's Word in relation to your life today.
This Is the Day the Lord Has Made
Iron Sharpens Iron
Blessed Are the Peacemakers
Faith without Works Is Dead
Be Anxious for Nothing
Listen to our Daily Bible Verse Podcast Now!
The views and opinions expressed in this podcast are those of the speakers and do not necessarily reflect the views or positions of Salem Web Network and Salem Media Group.
---
---