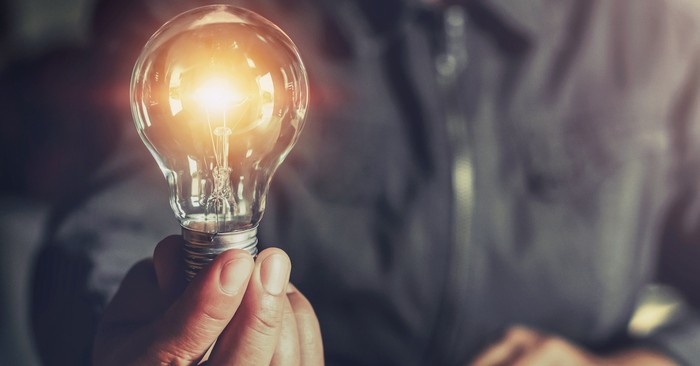 Matthew 5:16 tells us, Let your light shine before others, so that they may see your good works and give glory to your Father who is in heaven. The light that shines from us is Jesus living within us. We shine so others will praise the Father and want Him in their life.
We've seen it written on coffee mugs and greeting cards. Something about letting our light shine. But for many, shining is a daunting task—even unobtainable. You may wonder, What if we don't feel like shining? Or perhaps we're inspired to reflect the light but don't know where to begin, especially when we're enveloped in proverbial darkness. Since the beginning of time, humans have been attracted to sunlight because the sun rejuvenates and exposes that which cannot be seen in the dark. Could this be what motivated the ancient Egyptians to create a god—called Ra—so they could dedicate their worship to the sun?
What Does It Mean to 'Let Your Light Shine'?
Do you know what glitter means? It means to shine with a bright, shimmering, reflected light. The moon on its own is dark 24/7, but when the moon reflects the sun, it shines brightly because it reflects something bright. Without Jesus, there's no light to reflect. But when His Spirit resides in us, we reflect His brilliant light.
Reflecting the Light is like producing the fruit of the spirit that's described in Galatians 5:22-23: But the fruit of the Spirit is love, joy, peace, patience, kindness, goodness, faithfulness, gentleness, self-control (NASB). When we strive to produce fruit by our own efforts, deception and defeat may result. After all, we can't hope that fruit will emerge based on a wish. We might fake it for a short time, but exhaustion and defeat will soon catch up. Rather, when we discover who Jesus is, His character, and His sacrifice, we're compelled to obey His Word out of our love for Him. Then, while our spiritual eyes are focused on Him, the fruit of the spirit will occur naturally. To focus on Jesus means we'll be regularly studying the Bible, meditating on His Word, and spending time in prayer. At that point, shining becomes a natural occurrence and a way of life. If living by Biblical principles seems too hard, it is—when we attempt it on our own. But the power of the Holy Spirit makes shining possible.
What Does 'Let Your Light Shine' Mean?
"Let there be light," were the first words spoken over the unformed earth by God (Genesis 1:3). The earth was void of sun, stars, moon, or any artificial light, including fire. Only darkness hovered over the earth. But God's light broke through the darkness because He is the source of all light (1 Timothy 6:16).
Conversely, the devil is darkness—a spiritual force of evil (Ephesians 6:12). However, God's Word tells us we've been rescued from the domain of darkness (Colossians 1:13). Jesus tells us explicitly: I am the light of the world. Whoever follows me will not walk in darkness, but will have the light of life (John 8:12 ESV).
What Is the Context of Matthew 5:16 and Let Your Light Shine?
Matthew 5:16 tells us, Let your light shine before others, so that they may see your good works and give glory to your Father who is in heaven. The light that shines from us is Jesus living within us. We shine so others will praise the Father and want Him in their life.
The Bible is full of examples of people who saw God's goodness and were drawn to Him: Rahab heard that the Israelite's God parted the Red Sea enabling them to escape Pharoah's fiery and certain death. She wanted this powerful God for herself (Joshua 2). Ruth met Almighty God because of Naomi's love and faithfulness (Ruth 1). After angrily throwing Shadrach, Meshach, and Abednego into seven times hotter than hot fire, Nebuchadnezzar bowed and worshipped their God because he witnessed His rescue of them (Daniel 3).
An article at Christianity.com shares how God is still exhibiting His power in and through us today. Onlookers observe our calm during the chaos, hope during despair, and want to know the reason. Spectators perceive a peaceful spirit amidst adversity, joy during heartbreak, and courage rather than fear. They see God actively working in our lives, and they want our God, too. C.S. Lewis clarifies the Christian's goal: "Don't shine so others can see you. Shine so that through you, others can see Him."
9 Things That Happen When You Let Your Light Shine
The closer we are to the Light, the brighter we'll shine. It's victory for us and it's victory for others too.
When we allow Jesus—the Holy Spirit—to shine from within us, others want Jesus for themselves. When I was teaching in higher education, a woman approached me after class and made this observation: "You smile continually. Why are you so happy?" I shared that it was because of Jesus who empowered me with strength, gave me help, and guided my decisions. Two hours later, she decided that she wanted my Jesus too.
Wisdom causes our face to radiate. Knowledge is not the same as wisdom. Knowledge is information but wisdom is the right use of information. James 1:5 tells us to ask God for wisdom. This constant communication with God is another way that we get filled up and sparkle! Ecclesiastes 8:1 tells us, A person's wisdom brightens their face (NKJV). The NASB says, illuminates his face.
The Fruit of the Spirit is observable. The world can be a mean place. If we're honest, we'd all rather be surrounded by kind, pleasant, loving people. That's who we are—people whose mission it is to appear as lights in the world (Philippians 2:15). Isn't this a magnificent legacy?
Our inner beauty will shine brilliantly. A humble person, one who depends on God for everything, is readily prepared to run to Him for help. And Psalm 34:5 tells us, Those who look to Him are radiant (NIV).
When we suffer, we experience an explainable peace and joy. Explainable because we can tell others about the source of peace. We're trusting in His faithfulness; that His way is the right way; that He brings good things from bad. We shine with joy, not because we're joyful in a bad circumstance, but because of the One who will bring all things to the right conclusion.
Our eyes sparkle with joy despite pain. After receiving devastating news, my husband and I traveled five hours—sobbing the whole way—to the beach where I retreated to the community pool. I opened my Bible and began to read, my face still wet with tears. A woman, a self-proclaimed agnostic, left the pool after swimming laps. Our eyes met and I smiled. Seeing my Bible, she asked if I was studying. I told her I had received bad news and was searching the Bible for hope. She responded, "You radiate. I see Jesus in you." While denying the existence of Jesus she admitted she saw Jesus shining through the cracks of my brokenness.
We're compelled to help others. Don't worry … God shows us when and how and to whom.
We shine because we've allowed God to open our eyes to see His wonderful truth (Psalm 119:18). He will guide us on our path and help us stay the course (Psalm 119:105).
We will walk as children of Light desiring to please the Lord (Ephesians 5:10).
Jesus told His disciples, You are the light of the world. (Matthew 5:14 NASB). Whatever you choose to call it—a lighthouse, lantern, candle, or a spark—ask Jesus to help you shine more brightly for the sake of the hopeless and lost. Ask Him to use your words, actions, and attitudes. For He tells us, Those who have insight will shine brightly like the brightness of the expanse of heaven, and those who lead the many to righteousness, like the stars forever and ever (Daniel 12:3 NASB).
You won't just be alive. You'll be a shining light on a hill. Go ahead … Shine!
Further Reading
What Does it Mean to Let Your Light Shine?
How Can We "Let Our Light Shine"?
Photo credit: ©GettyImages/lovelyday12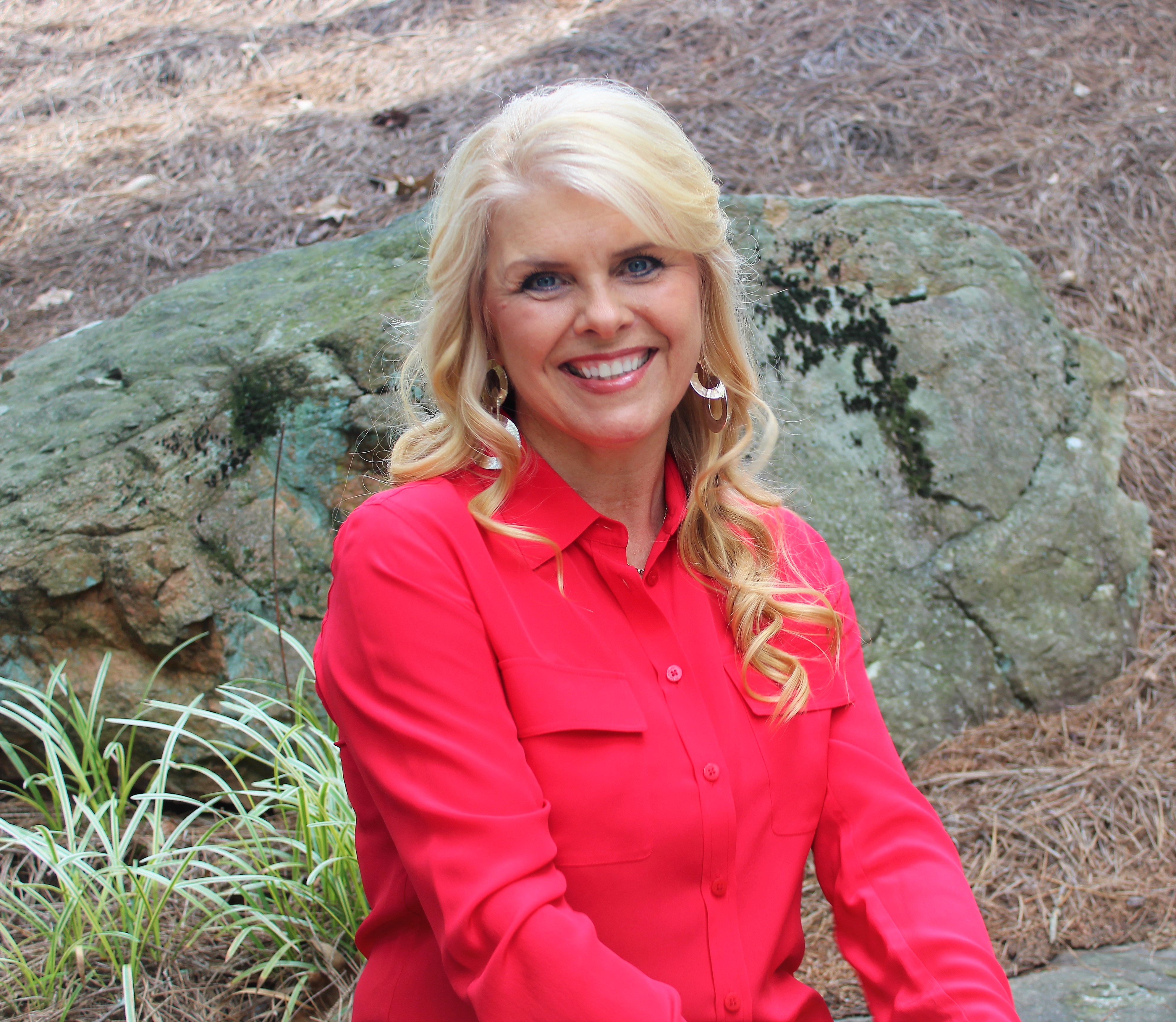 Debbie Presnell is a member of Gardner-Webb University's Gallery of Distinguished Alumni, a national speaker, Bible study teacher, and the United States spokesperson for Mukti Mission in India. She has published four books (available on Amazon) and her articles have been published in the Divine Moments series. She is the founder and director of Shine Camp: https://www.facebook.com/SHINE-Camp-Black-Mountain-106238787665684. Debbie vlogs and shares devotions and inspirational messages:
Facebook: https://www.facebook.com/ShineEveryDayWithDebbie
YouTube: https://www.youtube.com/channel/UCvp6oHcd5HqJNjpHXXv-cvQ
Instagram: ShineEveryDayWithDebbie
Debbie and her husband, Alan, reside in NC. They have three adult children, two sons-in-love, and two grandchildren. She enjoys hiking and biking, spending time with her family, and loves both the beach and the mountains. Visit her website at www.debbiepresnell.com. Email her at debpres@yahoo.com.
---
---