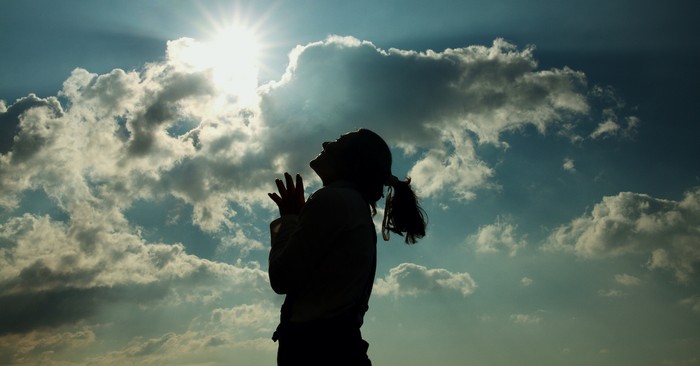 Today, Jesus is willing to heal us as well, no matter our position or lack thereof. But I think He also asks some of us to step beyond the physical and embrace what else He can do.
When I was a little girl, I was bullied frequently. Upon one of those instances, a particular friend decided it would be hilarious to trip me on the playground while we were playing tag. No less than 24 hours later, the doctor confirmed I had broken my wrist.
At ten years old, I knew that Jesus could heal me. So like any child, I asked Jesus to heal my wrist because I did not want a cast! It was my writing hand, after all, and the Lord knew how challenging that would be for me.
Nevertheless, I continued to pray with my mom Saturday and Sunday night that God would heal my wrist. By my appointment Monday afternoon, the new x-ray showed a miracle. Not only was my wrist no longer broken, but it looked as if it never had been. The doctor was in disbelief, but we knew the answer: Jesus. I believed that no matter where I was, God could heal me from where He was. A man in Luke chapter 7 believed the same.
The Faith of a Roman Officer
In Luke chapter 7:1-10, we quickly meet a Roman officer with a beloved servant. Upon word that his servant is ill, however, the officer sends for some Jewish elders to come and heal his servant:
"When Jesus had finished saying all this to the people who were listening, he entered Capernaum. There a centurion's servant, whom his master valued highly, was sick and about to die. The centurion heard of Jesus and sent some elders of the Jews to him, asking him to come and heal his servant" (Luke 7:1-3, NIV).
What I find funny about these elders, however, is not that they were willing to ask for Jesus' help, but that they felt the need to justify asking for help because of the Roman officer's position. Verses 4-5 pen it this way:
"When they came to Jesus, they pleaded earnestly with him, "This man deserves to have you do this, because he loves our nation and has built our synagogue" (Luke 7:4-5, NIV).
The difference between the Roman and those he sent is illustrated in verse 6:
"So Jesus went with them. He was not far from the house when the centurion sent friends to say to him: "Lord, don't trouble yourself, for I do not deserve to have you come under my roof" (Luke 7:6, NIV).
A Line of Trust
Somewhere between verses 3 and 6, the heart of this centurion changed.
His line of trust extended. His humbleness protruded.
The Roman officer (centurion) knew he was unworthy to receive anything from Jesus, even though he was highly esteemed. In fact, this is why he sent the elders to talk with Jesus because he felt they were more worthy than he.
But in verse 6, it becomes apparent that this man took a leap of faith. He stepped beyond his comfort zone and said I know who God is despite where I am, who I am, or what my circumstances look like.
Jesus is Willing
Like the story presented here in Luke 7, Jesus is more than willing to heal us and go where we ask Him to go. And though His presence is no longer physically with us, we know that whether He heals now or later in eternity is up to His discretion. We trust that wisdom and discernment and ask for guidance along the way.
The cool thing about Jesus, however, is that not only was He willing to go with these elders to the servant who was fatally sick but that it did not matter who the man was; Jesus was on a mission to heal him.
Today, Jesus is willing to heal us as well, no matter our position or lack thereof. But I think He also asks some of us to step beyond the physical and embrace what else He can do.
But He Calls Us Beyond
Not far from the home of the officer's sick slave, the officer sends word that he longer needs Jesus to come. Now I am not sure about you, but if my friend was dying and Jesus was less than a mile away, would I really send word to Him that I no longer needed to see His presence? Would I have enough faith to say, "Nah, I don't need to see you face-to-face, for I am unworthy, but heal my friend anyways"?
"That is why I did not even consider myself worthy to come to you. But say the word, and my servant will be healed. For I myself am a man under authority, with soldiers under me. I tell this one, 'Go,' and he goes; and that one, 'Come,' and he comes. I say to my servant, 'Do this,' and he does it" (Luke 7:7-8, NIV).
The Passion Translation commentates it this way:
"Jesus started off with them, but on his way there, friends of the captain stopped him and delivered this message: 'Master, don't bother to come to me in person, for I am not good enough for you to enter my home. I'm not worthy enough to even come out to meet one like you. But if you would just speak the word of healing from right where you are, I know that my servant will be healed. I am an ordinary man. Yet I understand the power of authority, and I see that authority operating through you. I have soldiers under me who obey everything I command. I also have authorities over me whom I likewise obey. So Master, just speak the word and healing will flow'" (Luke 7:6-8).
Just Speak the Word
From a distance, the Roman officer believed that Jesus could heal his servant by uttering a word of healing. He didn't need to lay hands on the man or even physically see him. The Roman merely wanted Jesus to say, "You are healed," and he knew his friend would be well. And that is exactly what happened.
"Jesus marveled at this. He turned around and said to the crowd who had followed him, 'Listen, everyone! Never have I found among the people of God a man like this who believes so strongly in me.' Jesus then spoke the healing word from a distance. When the man's friends returned to the home, they found the servant completely healed and doing fine" (Luke 7:9-10, The Passion Translation).
Today, it takes faith to say to Jesus, "Heal my friends and me," without also saying, "Can you physically come to me?". And though Jesus is no longer with us in the body, He has left behind His Spirit within each of us that empowers us to do even greater things than these.
"Very truly I tell you, whoever believes in me will do the works I have been doing, and they will do even greater things than these, because I am going to the Father. And I will do whatever you ask in my name, so that the Father may be glorified in the Son. You may ask me for anything in my name, and I will do it" (John 14:12-14, NIV).
Having Enough Faith
Having enough faith and trust in the Father is hard. I am still learning to trust Him though I cannot see Him with the naked eye. But if Jesus were on His way to your home to heal someone, could we say, "Lord, I believe you can heal wherever you are, no matter who I am or where I am. I no longer need you to come to me in body but in Spirit"?
What a challenge this is to our hearts and faith!
It is not an easy declaration, but it is one that I pray will flood your body, mind, and soul in peace, love, grace, mercy, and truth wherever you find yourself today.
Jesus can heal us from where He is no matter where we are, who we are, or what we have done.
He can heal from heaven, but He can also heal from within our bodies, minds, and souls.
He can heal from afar, but He can also mend when He is closer than a brother.
He can heal in the churches and synagogues, but He can also heal in the brothels, strip clubs, and dingy streets of abuse.
He can heal now, or He can heal later, but we are called to trust the timing and process.
Heal us from where you are, Lord, and give us the confidence to trust you while we wait.
Agape, Amber
Photo Credit: ©GettyImages/RunPhoto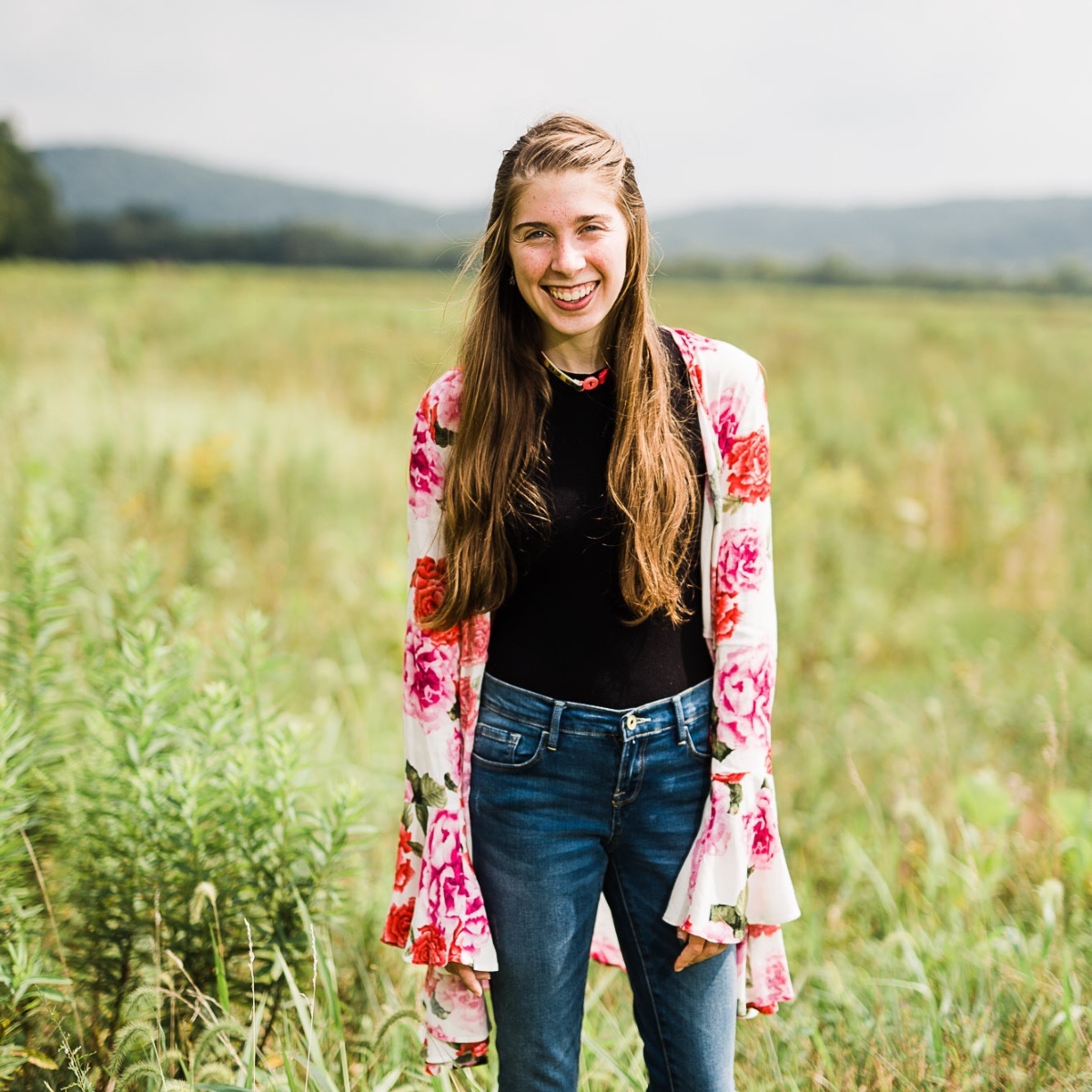 Amber Ginter is a young adult writer that currently works as an English teacher in Chillicothe, Ohio, and has a passionate desire to impact the world for Jesus through her love for writing, aesthetics, health/fitness, and ministry. Amber seeks to proclaim her love for Christ and the Gospel through her writing, aesthetic worship arts, and volunteer roles. She is enrolled in the YWW Author Conservatory to become a full-time author and is a featured writer for Crosswalk, ibelieve, Salem Web Network, The Rebelution, Daughter of Delight, Kallos, Anchored Passion, No Small Life, and Darling Magazine. In the past, she's also contributed to Called Christian Writers, Southern Ohio Today News, Ohio Christian University, and The Circleville Herald. Visit her website at amberginter.com.
---
---