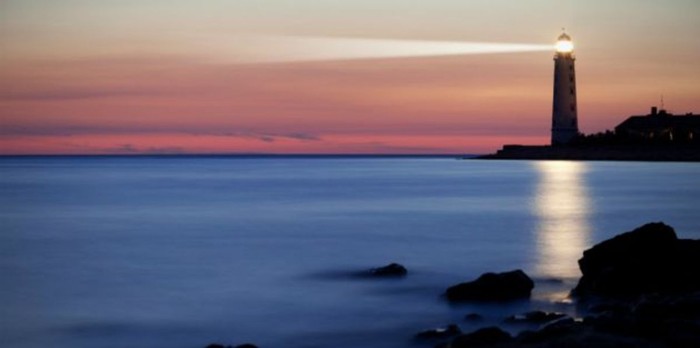 Have you ever considered what a difference your life makes? Don't underestimate the power of your little light.
You know the way! I silently reassured myself. Arms extended I bumped my way around the pitch black hotel room, trying to find the bathroom. I didn't want to turn on the light and wake up my sister. So I shuffled one foot in front of the other as I made my way to the other side of the room. Almost there!  I felt the wall, rounded the corner, and strode forward with sleepy confidence towards the bathroom.

WHAM.

Ouch!

So, the door was not wide open as I had assumed.

Yes, I ran into the door (and had a bruise the next day to prove it). This is definitely not the most glorious story, but it's what came to mind when I read the verse "Let your light shine before others, that they may see your good deeds and glorify your Father in heaven" (Matthew 5:16).

Light is important—and it doesn't take a lot. In my dark hotel room, a little bitty night light would have made a huge difference and kept me from 1) a painful lump and 2) this embarrassing story!

It doesn't matter how small you feel your light is; it's important. You never know what your faithfulness, your availability, or your love could do for another person.

Sometimes I think: I don't matter. Why am I walking the narrow path? I'm just one person; can I really make a difference?

Then I remember that a teeny weeny night light would have saved me from the unfortunate consequences of a bruised head. Similarly, my little light can make a huge difference in someone else's life.

Mrs. Grant, my flute teacher from elementary until high school, is a wonderful example of someone who faithfully let her light shine. Although she had encountered tremendous obstacles in life, from losing her husband to crippling health issues, this elderly lady never quit illuminating the lives of others with Christ's love. She was a woman you could count on. A woman who would pray. A woman who would be there for you. A woman who always cared. I saw her little light pointing to Jesus and so did everyone else around her. I saw fellow students take refuge in her comfort when their parents were having marital problems. I saw friends receive confidence from her gentle coaching. I experienced her loving encouragement as I traveled through middle school, high school, and college. Although she's in her mid-nineties now, her light still inspires me to shine brightly and faithfully.

Have you ever considered what a difference your life makes? You might not feel like you're doing anything exciting or noteworthy. You're not ending wars, discovering the cure for cancer, or ending world hunger, but your small bit still counts! Your little good deeds. Your faithfulness. Your devotion. They all work together to light the way to Christ's overwhelming love. Don't underestimate the power of your little light.

"You are the light of the world. A city that is set on a hill cannot be hid. Neither do people light a candle, and put it under a bushel, but on a candlestick; and it gives light to all that are in the house. Let your light so shine before men, that they may see your good works, and glorify your Father which is in heaven" (Matthew 5:14–16).
Related Posts:
This Little Light of Mine
How to Be a Light-Chaser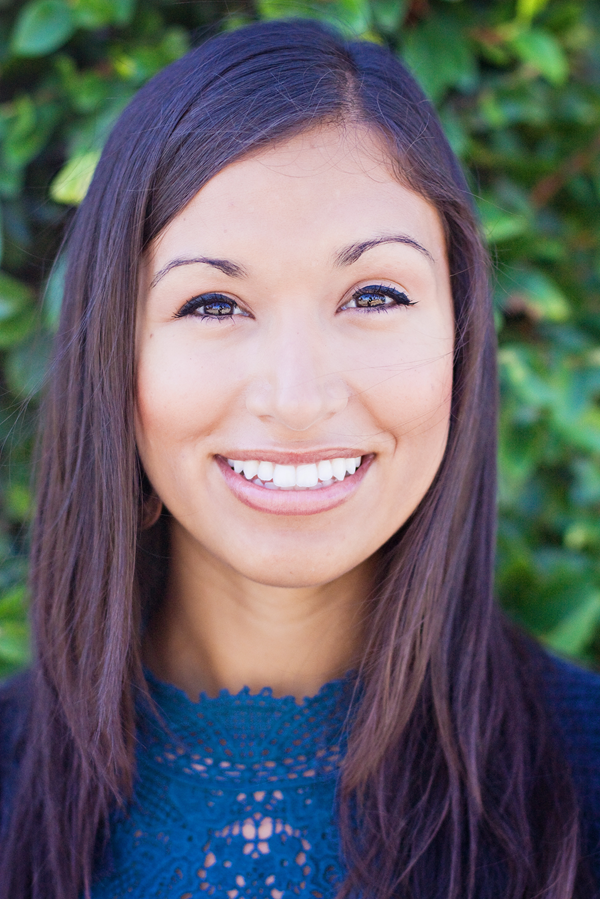 Felicia Alvarez, a graduate of Liberty University, lives in Southern California and loves avocados, sunshine, and serving her Savior. Currently, she teaches dance to over one hundred students and is working on her second book. Connect with Felicia on her blog or on Facebook, she would love to hear from you!
---
---