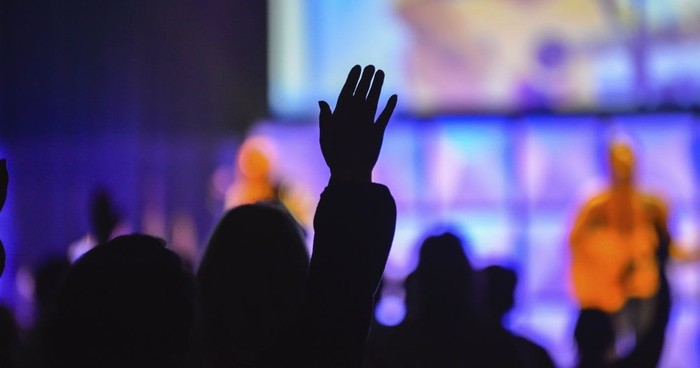 This is not about worship styles. This is about the heart and focus and intent of worship.
Music has been a source of controversy among many denominations for decades. Modern versus contemporary preferences, a live full band versus a simple piano, choruses versus hymns.
But more than the music, what I want to talk about is worship itself. What is worship, and is that what we're really doing in church today?
By definition, worship is "the expression of reverence and adoration for a deity." So, by that definition, we are worshiping every time we think of God and our love for him. Every time we focus our thoughts on His mercy. Every time we whisper "thank you for the cross." Every time we come to Him in our dependence.
None of that has anything to do with music. It's not about the music. It's about the heart. And it's about the mixed messages believers and non-Christians alike are receiving.
I recently read this article The Heresy of Worshiptainment, and it portrayed my recent thoughts so well.
"[I]t grieves me when I see worship services characterized more by props, performances, and pep rally atmospheres than by any sense of divine sacredness; and hallowedness giving way to shallowness.
This is not about worship styles. The issue is not traditional versus contemporary versus blended worship. It's not about organ versus worship band. That discussion misses the point completely. This is about the heart and focus and intent of worship.
The message of the church—the message the world needs to hear from us—is not, 'Come and have a good time,' 'Come and be entertained,' or 'Come and find your best life now.' The message of the church is the message of the cross."

That's a major hang up in today's culture—the unquenchable need for entertainment. The very thing that makes me often think Satan is sitting back with a smirk. It's become perhaps one of his greatest deceptions yet.

As Christians, we're pitching a lie that too many are falling for, and then dying from. The feelings-based, entertainment-needy theology is the current hang up in church now that confuses both new and veteran believers.

Think about it. Newcomers or outliers watch others worshiping in this particular energetic way around them, and feel like something is missing because they don't feel it too. So they disengage and detach themselves from church, hoping to distance themselves so they don't feel even more inferior than when they arrived. They give up and convince themselves it's not for them—that church isn't for them, or, heartbreakingly, that God is not for them.

Or—the alternative. Perhaps they join in and get swept up in the entertainment, just as much as they could at an Aerosmith concert. But they're not truly worshiping Christ; they're participating in an event or responding emotionally to music. It's the equivalent of rockin' out to a Christian song on the radio.

Nothing is wrong with that, but here's my issue—labeling this style of interaction as worship teaches that a spiritual connection to God is based on feeling alone, and that is dangerous. Feelings are fluctuating and illogical. Feelings deceive. Feelings come and go like the wind and mess up our hair and our hearts and leave us believing lies from the enemy.

We've forgotten as a generation that following Jesus isn't easy. We've forgotten—dare I say partially because of many well-meaning churches—that following God can be hard and some days, unappealing. Yes, I said it. It's hard. But no one wants to admit that because we feel it's wrong. Or because we're afraid what others will think. Or maybe because, deep down, we have started believing we have to protect God. That He isn't big enough to defend Himself or draw others to Him and we have to put on a front to help God save face.

But you know? A Christian's life is supposed to be hard. The Bible doesn't hold back on that fact. Christians still have days of doubt, lose family members, go through divorce and face illnesses, struggle financially and suffer from clinical depression and anxiety and every other struggle you can think of. Yes, there is joy, peace, and a plethora of other promises of living a life in God's will. Love, hope, wellness of soul. There is a steadiness to life that only comes from walking with Jesus through the storms.

But that doesn't mean the storms won't come. Some days we don't feel those promises at all. Does that mean those truths never existed, or are never coming back? No! It goes back to show that our feelings can't be trusted. We have to stand rooted on God's Word and not on what we feel.

When we stop admitting that truth of it all being hard, then we start handing out the Prosperity Gospel like a magic pill to the walking wounded. The dying masses, who, deep down, more than they want more vague promises, want us to confess "You're not alone! We don't always get it either!" They want you to stand next to them in the darkness and say "We don't know why you are hurting so badly. We don't know why you're struggling but guess what? I'm struggling too. This is hard. But I believe what the Bible teaches about God, so I know that God sees, cares, and has not forsaken you in the midst of this."

We need to be real. And confess that we base our faith in Christ alone. Not in a show. Not in an emotion. Not in a to-do list. But in a day-to-day, get-it-wrong-and-do-it-again, grace-soaked, human-failure, I-need-Jesus choice.

People can worship with a sincere heart in absolutely any form. I'm not here to judge the stance of anyone's heart. I can only worry about my own. But to be honest—my heart is craving simplicity. My heart has overflowed in excess of all the other that it's now to the point of coming full-cycle dry. More than a concert type environment, my heart needs silence before the Lord. It needs to find the heart of worship again. Not based on an emotion. Not based on "do this and you'll feel this!"

More like "do nothing, and then see who God really is."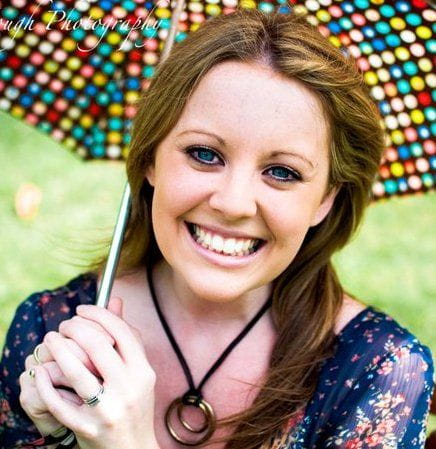 Betsy St. Amant has a heart for three things - chocolate, new shoes and sharing the amazing news of God's grace through her novels. She lives in Louisiana with her adorable story-telling young daughter, a collection of Austen novels, and an impressive stash of Pickle Pringles. A freelance journalist and fiction author, Betsy is a member of American Christian Fiction Writers and is multi-published in Contemporary Romance. Her ninth Love Inspired novel will release January 2014, while her first YA novel, ADDISON BLAKELY, CONFESSIONS OF A PK, released 2012 through Barbour Books. When she's not reading, writing, or singing along to the Tangled soundtrack with her daughter, Betsy enjoys inspirational speaking and teaching on the craft of writing and can usually be found somewhere in the vicinity of a white-chocolate mocha. You can read more from Betsy at www.betsystamant.com and www.writergetsreal.blogspot.com.
---
---