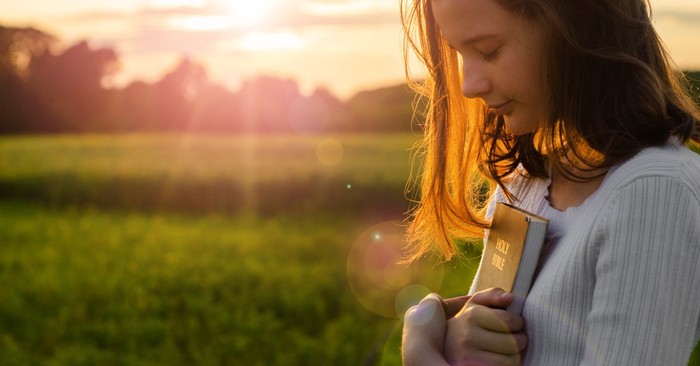 Fasting is something I have heard about, read about, thought about, yet never dared to actually try it out. Why? Let's be real. FASTING IS HARD. Simply put, fasting is giving something up so something better can grow in its place. We tend to ignore the second part of that sentence and focus on what we are potentially giving up. All I ever really knew about fasting was I thought I had to go without food, and let's just say, the primary reason I work out as hard as I do is so that I can feast on whatever foods I'm craving.
But what if God designed fasting so that we would feast on Him and Him alone?
Perhaps the reason many of us fast so infrequently is because we think of fasting in terms of what we are giving up rather than what we are gaining. By giving up what we want for a season, we actually tap into what we need. We are leaving the comfort of our daily routines, for the Comforter Himself.  It's denying our flesh from the richness of food or whatever you desire each day and turning that craving into seeking the richness and fullness of God.
God promises that "if we draw near to Him, He'll draw near to us" (James 4:8). The Bible helps us draw closer to God by giving us this spiritual discipline of fasting as a way to achieve this.
Photo Credit: © Getty Images/Anastasiia Stiahailo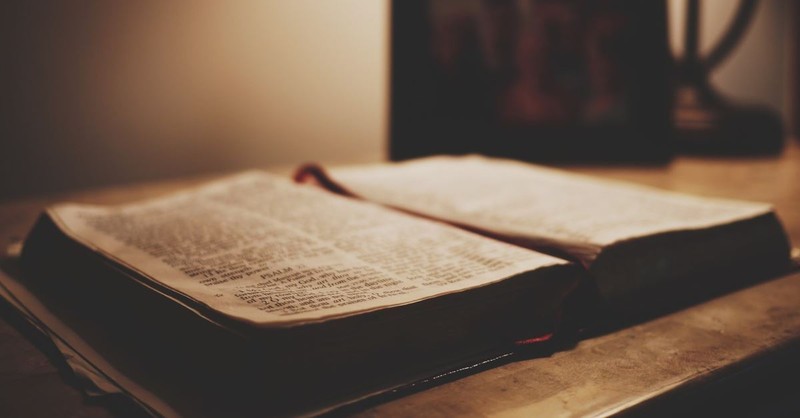 Fasting Is Not a Commandment, but an Expectation
Fasting appears both in the Old and New Testaments. One of the most telling passages in which fasting is mentioned is in the book of Matthew. While not directly commanding His followers to fast, Jesus gave instructions for "when you fast," not "if" you fast (Matthew 6:16-17).
Jesus expected His followers, you and I, to fast as a part of our spiritual walk. Again, not a command, but a powerful message from our Savior's lips that we'd be foolish to ignore.
Photo Credit: Pixabay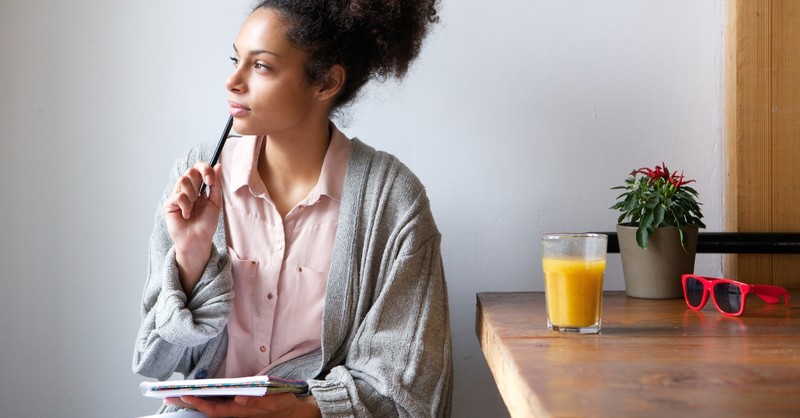 When You Fast, Have a Purpose in Mind
People fast for a number of reasons. As I've mentioned earlier, the main purpose is to draw closer to God. But within that purpose of cultivating a deeper intimacy with the Lord, it's helpful to have a specific thing you're praying about while fasting. All throughout the Bible, there are examples of those who sought God through the discipline of fasting for many different reasons:
1. To prepare for ministry: Jesus spent forty days and nights in the wilderness fasting and praying before He began His work in ministry. He needed time alone to prepare for what His Father called Him to (Matthew 4:1-17; Mark 1:12-13; Luke 4:1-14).
2. To seek God's wisdom: Paul and Barnabas prayed and fasted for the elders of the church before committing them to the Lord (Acts 14:23).
3. To repent: Jonah demanded everyone fast and pray and turn from their ways and earnestly seek God. Jonah 3:10 says "When God saw what they had done and how they had put a stop to their evil ways, He changed His mind and did not carry out the destruction He had threatened."
4. To worship God: Luke 2 tells the story of an eighty-four-year-old prophetess named Anna. Luke 2:37 says "she never left the temple but worshipped day and night, fasting and praying." Anna was devoted to God, and fasting was one expression of her love for Him.
5. To seek protection: Ezra declared a fast amongst all the people and prayed for a safe journey for the Israelite's trek from Babylon to Jerusalem (Ezra 8:21-23).
6. To gain victory: After losing forty thousand men in battle in two days, the Israelites cried out to God for help. Judges 20:26 says all the people went up to Bethel and "sat weeping before the Lord." They also "fasted that day until evening." The next day, the Lord gave them victory over the Benjamites.
7. To mourn: The men of Israel fasted for seven days to mourn the death of Saul (1 Samuel 31:13).
Get specific as to why you are fasting and watch God faithfully reveal more of Himself. Whether it's praying for restoration for a broken marriage, a decision on what college to go, provision in a financial crisis, wisdom in whether the guy you are dating is the right one for you, healing for a loved one who's sick, salvation for a friend or family member who doesn't know Jesus, or freedom from something you can't break out of on your own. Have a purpose in mind by getting specific about the things you want to pray about during your fast.
Photo Credit: Getty Images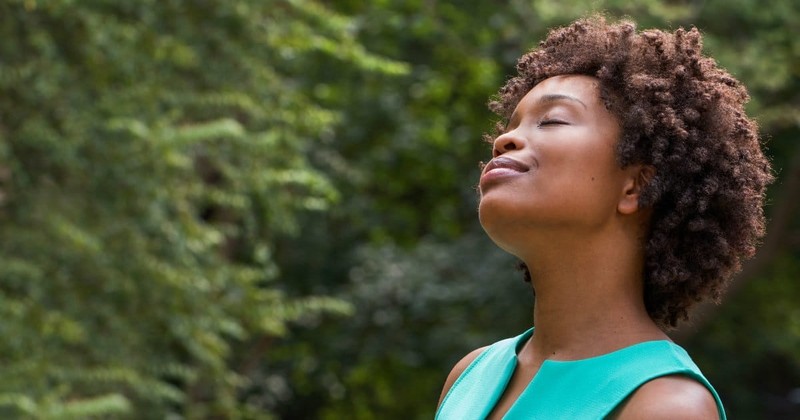 The Benefits of Fasting
It keeps you from becoming stagnant: For some of us, we are content with just going through the motions of life. Or perhaps we are in a rut. For others of us, we desire more. More than the average ordinary life. By fasting, we disrupt the normal to create the ability to see and receive more from God.
It puts things in alignment. By giving up something in the physical, it increases our lives in the spiritual. It puts God first, and our flesh second, which is what God asks of us when He says to "seek first the Kingdom of God" (Matthew 6:33). In doing so, we are choosing to deny other things coming in the place only God was intended to fill. Matthew 5:6 says, "blessed are those that hunger and thirst for righteousness, for they will be filled."
It helps you hear God's voice more clearly. Quieting the voices of the world by giving them up for a season allows the space for us to hear God's voice clearer. Fasting gives you a more focused discipline in hearing the Holy spirit's voice.
It leads to freedom. It takes a lot of discipline to fast, and even more, on a regular basis. Just as practice makes perfect, the more we discipline ourselves to die to our flesh, the more regular patterns or habits we are stuck in start breaking off from our lives. You slowly rid yourself of those things holding you down, and experiencing freedom by "throwing off everything that hinders you, and the sin that so easily entangles us so that we can run with perseverance the race marked out for us" (Hebrews 12:1).
It prepares you. I love the example of Jesus, how he fasted right before He started His ministry. Do you feel God is calling you to something new? Fast for what's new, what's next, for breakthrough. Fasting sets you up to prepare you for your next season.
Photo Credit: Getty Images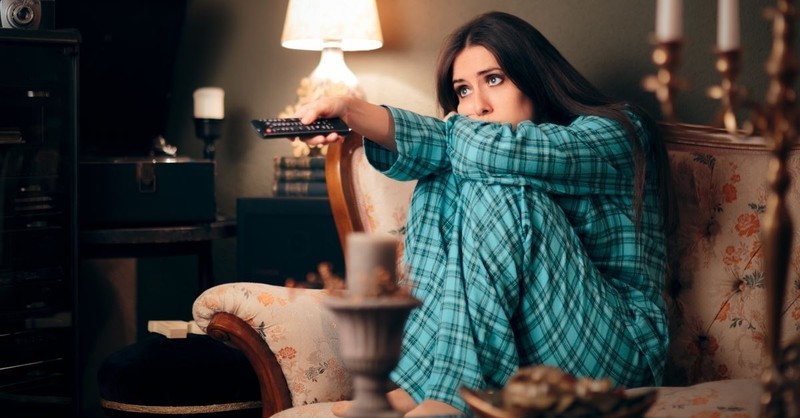 What to Fast from in Today's Modern World?
The Bible doesn't give us strict rules about what we can and cannot fast from. Nor does it give us a timeframe of how long we fast from it. Throughout the Bible, you see a variety of fasts. Moses had no bread or water for forty days (Deuteronomy 9:9), Esther didn't eat or drink anything for three days (Esther 4:15-17), while Daniel ate no meat or wine for three weeks (Daniel 10:3).
When considering a fast, ask yourself this question, "what can I remove from my life for a season in order to make space for God?"
Ideas could include social media, dating websites or apps on your phone, your phone itself, TV, wine, working out, a friend you talk to almost daily, online shopping, eating out, sweets, coffee—just to name a few.
I encourage you to pray about what God is asking you to give up for Him for a season so you can gain more from Him in return. And when you crave those things, pray. When you reach for those things, pray. God will meet you in those quiet moments you carved out just for Him. He promises to reward you, as Matthew 6:6 says, "your Father who sees in secret will reward you openly."
Photo Credit: Getty Images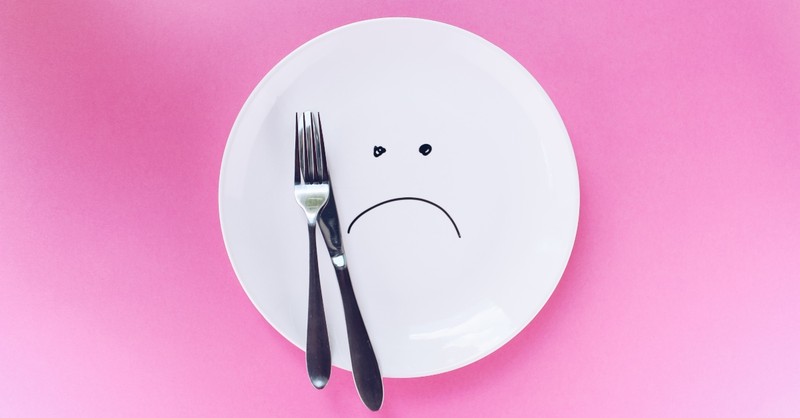 What to Expect While Fasting?
I hate to say this, but expect some spiritual warfare while you start fasting. Think about it. The enemy's #1 priority is to "steal, kill, and destroy" (John 10:10). And in today's world, how do you think he achieves that? By distracting us. We are living in a generation of information overload. From our phones, to billboards, to computers, to notifications and every app on our devices we could possibly think of. We are so distracted, and the enemy loves that because it distracts us from God.
So, when we make the decision to give up a distraction and replace it with seeking God, the enemy's alarm goes off. The last thing he wants is for us to follow after God when he has us totally distracted and right where he wants us. But thankfully, we have a God that who doesn't leave us empty handed. 1 John 4:4 says, "He who is in you is greater than he who is in the world."
Remember—the devil has already lost. Our Savior is coming back one day with victory as he defeated the enemy by dying on the cross. Satan is a defeated foe. Ephesians 6:10-18 gives us the tools we need to defeat any attacks by giving us spiritual armor. Cover yourself in it daily as you have the "authority to trample on snakes and scorpions, and to overcome all the power of the enemy, and nothing will harm you (Luke 10:19).
Photo Credit: Unsplash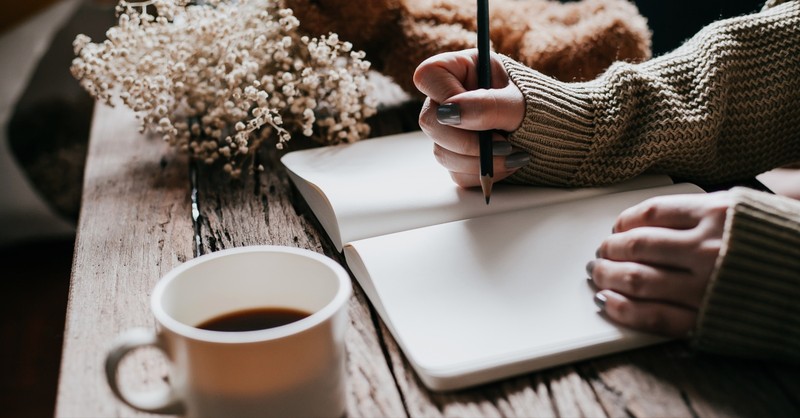 Starting Your Fasting Discipline
I encourage you to get out your Bible, journal, and calendar, and then begin praying. Over the next few days, ask the Holy Spirit to reveal to you what you should fast from, when to start, and for how long. Ask about areas where you feel stuck or feel you need clarity and direction. Get specific. He'll show you, so be open to His answer.
As we set our sights on Easter and the powerful resurrection that gave us victory over our sin, let's apply the discipline of fasting into our lives.
We have no idea what God wants to give us in place of what He's asking us to give up for season.
---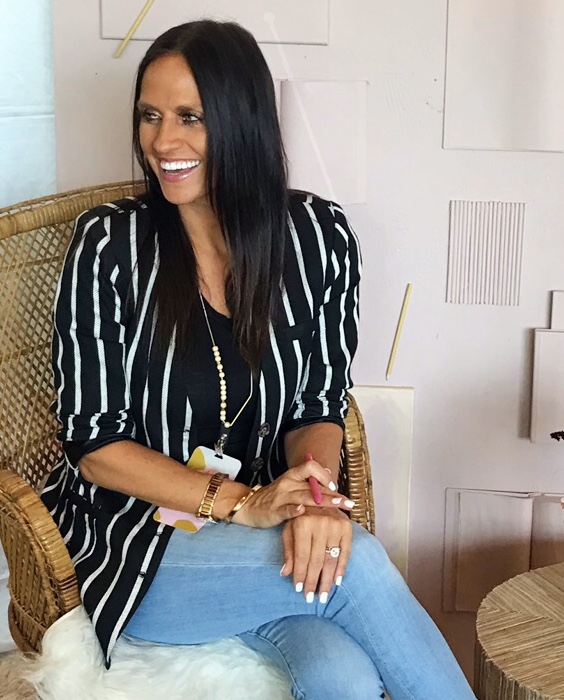 Alisha Headley is a writer + speaker who has a desire to meet the everyday woman in her everyday life with biblical truth. Stepping into her true calling, she left the corporate world behind as a former-financial VP to love on her family as a stay-at-home wifey + dog mama, while also being able to pursue her passion as a writer. Healing from a chapter of life consumed with lies she once believed about herself, she is inspired to point women to Christ to experience the freedom + power to overcome those lies with the truth written in God's word. Alisha is a proud wifey and dog mama living in Charlotte, North Carolina.
You can follow her blog by visiting her website or connect with her on facebook + instagram.
Photo Credit: Getty Images/plusyokeetod
Originally published Wednesday, 11 March 2020.
---
---