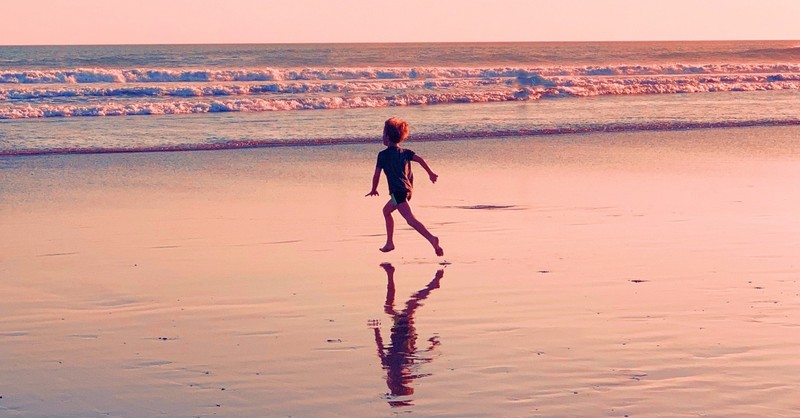 60 Bible Verses on What Life Is Really About
Sarah E Martin

iBelieve Editor
We've all been there – we think we "get" life, what it's about, how to make the best of it, "seize the day" and give our one shot our best shot.
"This is living!" we might say as we spread our arms toward the sunset on the mountain overlook, holding the pose just long enough for our friend to snap the perfect inspirational photo that will capture everything our online friends need to know about our adventurous souls.
But life appears to be in the business of ripping up our perfect pictures, and our well-plotted mental maps of how life is supposed to work, and showing us that we really haven't learned anything yet.
Life is a gift – and yet life can be torment. We delight in its blessings and surprises, and we grieve what it takes from us – or never gives us.
Both those who are in and outside of Christ experience the highs and the lows of life's journey. "[God] causes his sun to rise on the evil and the good, and sends rain on the righteous and the unrighteous" (Matthew 5:45). Both experience the blessings of the life He sustains in us, as well as the hardships that come with a broken Creation.
But for those who dwell in Christ – who welcome the new life that Jesus' death and resurrection makes possible – these newborn creations know that life is more than the ability to breathe.
There is a spiritual reality to life that makes our physical lives worth living to the fullest, while also disarming the threat of physical death. Likewise, there is a spiritual death that can rob all meaning and purpose of the most extraordinary life experiences.
What better place to learn more about life than in the Word of God, written by the Author of life itself.
Photo Credit: © Unsplash/Seoyeon Choi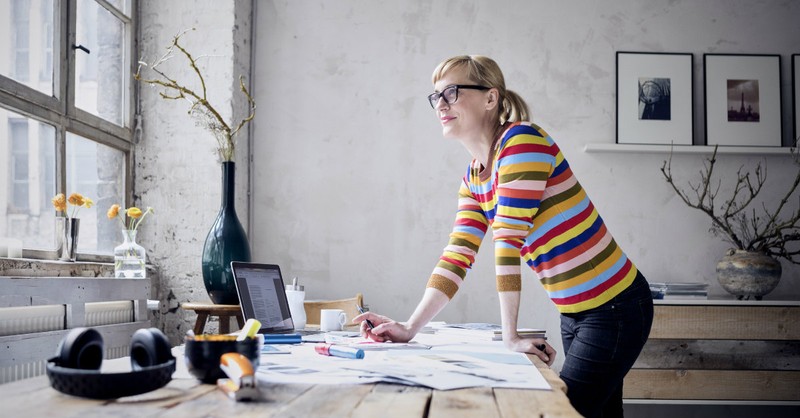 Bible Verses about Meaning and Purpose in Life
Ephesians 2:10
10 For we are God's handiwork, created in Christ Jesus to do good works, which God prepared in advance for us to do.
John 10:10
10 The thief comes only to steal and kill and destroy; I have come that they may have life, and have it to the full.
Romans 8:28
28 And we know that in all things God works for the good of those who love him, who have been called according to his purpose.
Psalm 33:11
11 But the plans of the LORD stand firm forever, the purposes of his heart through all generations.
7 Ways to Make Your Life More Meaningful Than it Is
Matthew 28:18-20
18 Then Jesus came to them and said, "All authority in heaven and on earth has been given to me. 19 Therefore go and make disciples of all nations, baptizing them in the name of the Father and of the Son and of the Holy Spirit, 20 and teaching them to obey everything I have commanded you. And surely I am with you always, to the very end of the age."
Isaiah 46:10
10 I make known the end from the beginning, from ancient times, what is still to come. I say, 'My purpose will stand, and I will do all that I please.'
1 Peter 2:9
9 But you are a chosen people, a royal priesthood, a holy nation, God's special possession, that you may declare the praises of him who called you out of darkness into his wonderful light.
1 John 5:20
20 We know also that the Son of God has come and has given us understanding, so that we may know him who is true. And we are in him who is true by being in his Son Jesus Christ. He is the true God and eternal life.
Jeremiah 29:11
11 For I know the plans I have for you," declares the LORD, "plans to prosper you and not to harm you, plans to give you hope and a future.
Psalm 37:4
4 Take delight in the LORD, and he will give you the desires of your heart.
Psalm 16:11
11 You will make known to me the path of life;
In Your presence is fullness of joy;
In Your right hand there are pleasures forever.
Psalm 63:3
3 Because Your lovingkindness is better than life,
My lips will praise You.
Colossians 1:16
16 For in him all things were created: things in heaven and on earth, visible and invisible, whether thrones or powers or rulers or authorities; all things have been created through him and for him.
Ecclesiastes 3:1
1 There is a time for everything, and a season for every activity under the heavens:
Proverbs 19:21
21 Many are the plans in a person's heart, but it is the LORD's purpose that prevails.
Proverbs 20:5
5 The purposes of a person's heart are deep waters, but one who has insight draws them out.
15 Bible Verses for Experiencing Life
Photo Credit: © Getty/West-End61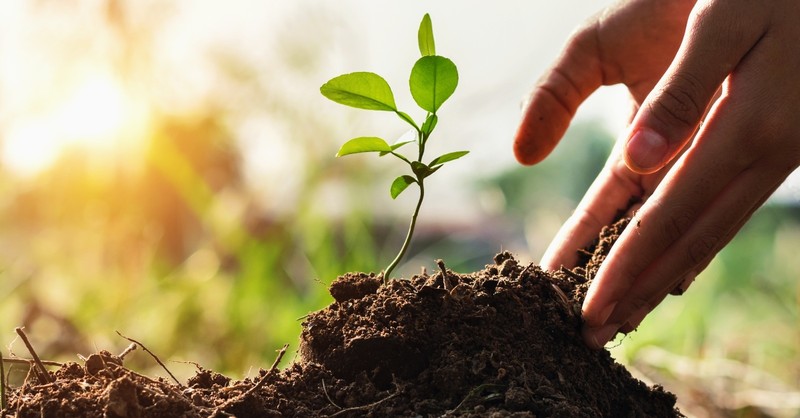 Bible Verses about New Life
Romans 10:9-10
9 If you declare with your mouth, "Jesus is Lord," and believe in your heart that God raised him from the dead, you will be saved. 10 For it is with your heart that you believe and are justified, and it is with your mouth that you profess your faith and are saved.
John 11:25-26
25 Jesus said to her, "I am the resurrection and the life. The one who believes in me will live, even though they die; 26 and whoever lives by believing in me will never die. Do you believe this?"
John 3:16
16 For God so loved the world that he gave his one and only Son, that whoever believes in him shall not perish but have eternal life.
John 14:6
6 Jesus answered, "I am the way and the truth and the life. No one comes to the Father except through me.
Romans 5:10
10 For if, while we were God's enemies, we were reconciled to him through the death of his Son, how much more, having been reconciled, shall we be saved through his life!
Psalm 37:23-24
23 The LORD makes firm the steps of the one who delights in him; 24 though he may stumble, he will not fall, for the LORD upholds him with his hand.
1 Peter 2:24
24 "He himself bore our sins" in his body on the cross, so that we might die to sins and live for righteousness; "by his wounds you have been healed."
2 Chronicles 7:14
14 if my people, who are called by my name, will humble themselves and pray and seek my face and turn from their wicked ways, then I will hear from heaven, and I will forgive their sin and will heal their land.
Photo Credit: © Getty Images/lovelyday12
Bible Verses about Life in Christ
John 6:35
35 Then Jesus declared, "I am the bread of life. Whoever comes to me will never go hungry, and whoever believes in me will never be thirsty.
Colossians 3:23-24
23 Whatever you do, work at it with all your heart, as working for the Lord, not for human masters, 24 since you know that you will receive an inheritance from the Lord as a reward. It is the Lord Christ you are serving.
Isaiah 40:31
31 but those who hope in the LORD will renew their strength. They will soar on wings like eagles; they will run and not grow weary, they will walk and not be faint.
Romans 12:2
2 Do not conform to the pattern of this world, but be transformed by the renewing of your mind. Then you will be able to test and approve what God's will is—his good, pleasing and perfect will.
John 8:12
12 When Jesus spoke again to the people, he said, "I am the light of the world. Whoever follows me will never walk in darkness, but will have the light of life."
Romans 6:23
23 For the wages of sin is death, but the gift of God is eternal life in Christ Jesus our Lord.
Philippians 4:19
19 And my God will meet all your needs according to the riches of his glory in Christ Jesus.
2 Corinthians 12:9-10
9 But he said to me, "My grace is sufficient for you, for my power is made perfect in weakness." Therefore I will boast all the more gladly about my weaknesses, so that Christ's power may rest on me. 10 That is why, for Christ's sake, I delight in weaknesses, in insults, in hardships, in persecutions, in difficulties. For when I am weak, then I am strong.
Revelation 3:5
5 The one who is victorious will, like them, be dressed in white. I will never blot out the name of that person from the book of life, but will acknowledge that name before my Father and his angels.
Photo Credit: ©iStock/Getty Images Plus/fcscafeine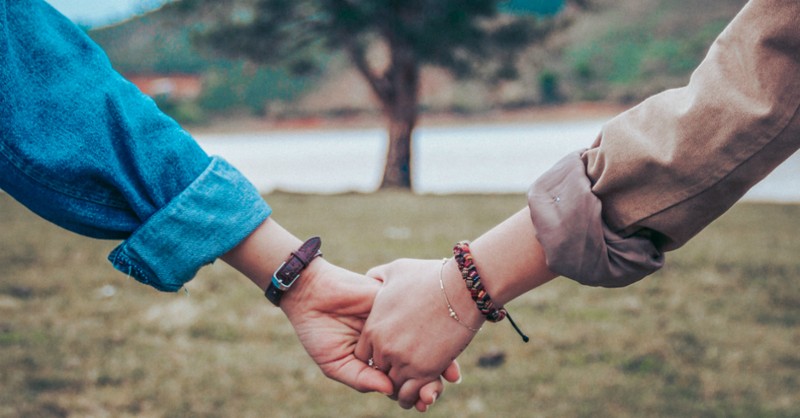 Bible Verses about How to Live Well
Ephesians 5:15-16
15 Be very careful, then, how you live—not as unwise but as wise, 16 making the most of every opportunity, because the days are evil.
Proverbs 21:21
21 Whoever pursues righteousness and love finds life, prosperity and honor.
Proverbs 27:19
19 As water reflects the face, so one's life reflects the heart.
Exodus 20:12
12 "Honor your father and your mother, so that you may live long in the land the LORD your God is giving you.
Proverbs 18:21
21 The tongue has the power of life and death, and those who love it will eat its fruit.
Proverbs 14:27
27 The fear of the LORD is a fountain of life, turning a person from the snares of death.
1 Peter 3:10-11
10 For, "Whoever would love life and see good days must keep their tongue from evil and their lips from deceitful speech. 11 They must turn from evil and do good; they must seek peace and pursue it.
Psalm 32:8
8 I will instruct you and teach you in the way you should go; I will counsel you with my loving eye on you.
Isaiah 58:6
6 "Is not this the kind of fasting I have chosen: to loose the chains of injustice and untie the cords of the yoke, to set the oppressed free and break every yoke?
Proverbs 4:5-6
5 Trust in the LORD with all your heart and lean not on your own understanding; 6 in all your ways submit to him, and he will make your paths straight.
Matthew 6:31-33
31 So do not worry, saying, 'What shall we eat?' or 'What shall we drink?' or 'What shall we wear?' 32 For the pagans run after all these things, and your heavenly Father knows that you need them. 33 But seek first his kingdom and his righteousness, and all these things will be given to you as well.
3 Prayers for Anxiety When Life Is Uncertain
Photo Credit: © Unsplash/ Duong Huu
Bible Verses about the Giver of Life
Genesis 2:7
7 Then the LORD God formed a man from the dust of the ground and breathed into his nostrils the breath of life, and the man became a living being.
Job 33:4
4 "The Spirit of God has made me,
And the breath of the Almighty gives me life.
Genesis 1:20
20 And God said, "Let the water teem with living creatures, and let birds fly above the earth across the vault of the sky."
Acts 17:25
25 nor is He served by human hands, as though He needed anything, since He Himself gives to all people life and breath and all things;
Genesis 3:22-23
22 And the LORD God said, "The man has now become like one of us, knowing good and evil. He must not be allowed to reach out his hand and take also from the tree of life and eat, and live forever." 23 So the LORD God banished him from the Garden of Eden to work the ground from which he had been taken.
Genesis 2:9
9 The LORD God made all kinds of trees grow out of the ground—trees that were pleasing to the eye and good for food. In the middle of the garden were the tree of life and the tree of the knowledge of good and evil.
Nehemiah 9:6
6 "You alone are the Lord.
You have made the heavens,
The heaven of heavens with all their host,
The earth and all that is on it,
The seas and all that is in them.
You give life to all of them
And the heavenly host bows down before You.
Deuteronomy 30:19-20
19 This day I call the heavens and the earth as witnesses against you that I have set before you life and death, blessings and curses. Now choose life, so that you and your children may live 20 and that you may love the LORD your God, listen to his voice, and hold fast to him. For the LORD is your life, and he will give you many years in the land he swore to give to your fathers, Abraham, Isaac and Jacob.
John 1:3-4
3 All things came into being through Him, and apart from Him nothing came into being that has come into being. 4 In Him was life, and the life was the Light of men.
James 1:5
5 If any of you lacks wisdom, you should ask God, who gives generously to all without finding fault, and it will be given to you.
Psalm 86:5
5 You, Lord, are forgiving and good, abounding in love to all who call to you.
Job 10:12
12 'You have granted me life and lovingkindness;
And Your care has preserved my spirit.
Matthew 7:9-11
9 "Which of you, if your son asks for bread, will give him a stone? 10 Or if he asks for a fish, will give him a snake? 11 If you, then, though you are evil, know how to give good gifts to your children, how much more will your Father in heaven give good gifts to those who ask him!
Psalm 103:2-5
2 Praise the LORD, my soul, and forget not all his benefits— 3 who forgives all your sins and heals all your diseases, 4 who redeems your life from the pit and crowns you with love and compassion, 5 who satisfies your desires with good things so that your youth is renewed like the eagle's.
Psalm 1-7:13-16
13 Then they cried to the LORD in their trouble, and he saved them from their distress. 14 He brought them out of darkness, the utter darkness, and broke away their chains. 15 Let them give thanks to the LORD for his unfailing love and his wonderful deeds for mankind, 16 for he breaks down gates of bronze and cuts through bars of iron.
You may also like:
Life's Scary Choices: A Letter to My Teenage Childre
How to Make Tough Life Choices in a Crisis
Photo Credit: ©iStock/Getty Images Plus/Margarita Balashova
---
---