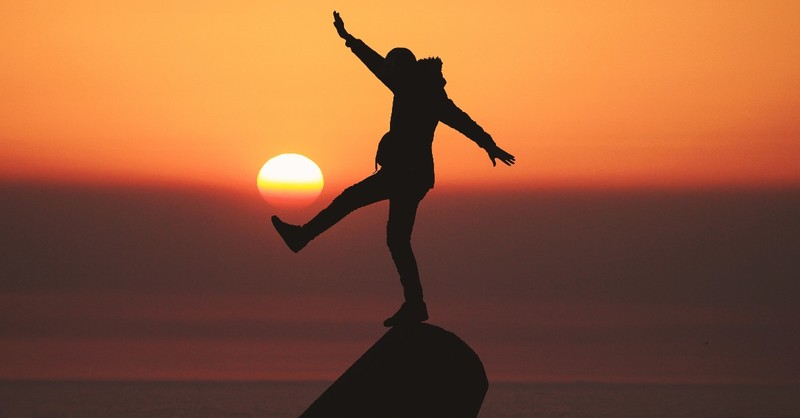 15 Bible Verses For Experiencing Life
Aaron Brown

GodTube Contributing Author
As we go about living lives dedicated to God, every aspect of our lives will reflect the presence of Christ, our joy, our sorrow, our work, our communities. God will become the center point of our lives from which everything else stems. As we grow in faith, hope, and ability to love, here are 15 Bible verses for experiencing life.
"The instruction of the Lord is perfect, renewing one's life; the testimony of the Lord is trustworthy, making the inexperienced wise." (Psalms 19:7)
Anyone seeking to live a meaningful life will find no greater source of wisdom and direction than the Bible. God's word tells us the story of our redemption, as we trade in inevitably sinful lives for a lives that look more like Jesus.
The Bible edifies us in a number of different ways. It gives us purpose for life, and hope beyond death. Every teaching, story, and miracle in the Bible echoes the message of Jesus Christ who came to free humanity of sin (Matthew 1:21).
As we go about living lives dedicated to God, we will naturally find ourselves transformed by His word. We will not just be his image-bearers, but missionaries of His calling. Every aspect of our lives will in turn reflect the presence of Christ, our joy, our sorrow, our work, our communities. God will become the center point of our lives from which everything else stems.
As we grow in faith, hope, and ability to love, here are 15 Bible verses for experiencing life.
Photo Credit: © Unsplash/Aziz
Bible Verses on Joy
"When I observe your heavens,
the work of your fingers,
the moon and the stars,
which you set in place,
what is a human being that you remember him,
a son of man that you look after him?"
God cares for His followers, and we see that in the way the Bible ties faith and joy so closely together. His love is personal and intimate. While misfortunes befall everyone, including Christians, God is always in control through His perfect will.
Nothing will come to pass without His approval, and with everything that does occur, He is in control.
God is in control of all the animals, the planets, the universe. He is definitely in control of our individual lives.
"I tell you that in the same way there will be more rejoicing in heaven over one sinner who repents than over ninety-nine righteous persons who do not need to repent." (Luke 15:7)
God is after our hearts. He delights to see us make decisions to correspond to His biblical teachings. On a daily basis, God is actively seeking to make us into righteous people who repent of our sinful ways.
When we choose righteousness over sin, we give God and heaven a reason to rejoice. Not only that, but in the process we fill ourselves with the same rejoicing as we experience joy.
"Those who sow in tears will reap with shouts of joy." (Psalms 126:5)
Jesus was right when He said the world would bring trouble (John 16:33). Despite the tragedies and sadness that occurs on a daily basis, Jesus still tells us to be of good cheer.
Difficulties don't last forever and good times always come back around. No matter the circumstances, God blesses those who follow Him.
God's chosen people, the Israelites, encountered a number of trials as a nation, including bondage in Egypt and subsequent wars with other nations. God did not always readily deliver them out of the enemy's hand. And very often they turned from God as a nation.
Nonetheless, God always showed mercy in the end and rescued His people from their circumstances.
God performs the same feats in our lives today, even when doubt leads us to think otherwise.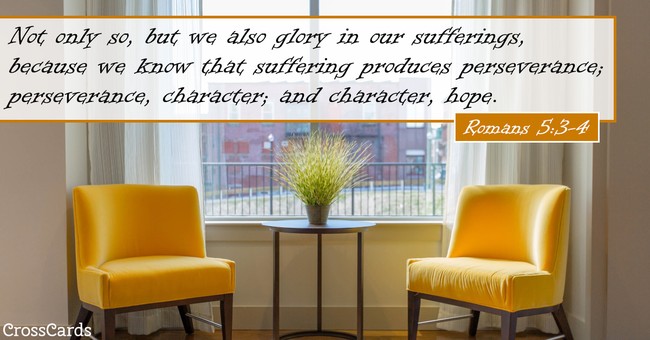 Bible Verses on Suffering
"We have also obtained access through him by faith into this grace in which we stand, and we boast in the hope of the glory of God. And not only that, but we also boast in our afflictions, because we know that affliction produces endurance, endurance produces proven character, and proven character produces hope." (Romans 5:2-4)
Jesus encountered difficulty in His life, trials that tested His faith, but He clung to His belief in God. We are to emulate this same belief system, hoping in God no matter life's situation.
While we do not have ultimate authority over what happens in our life, we always have a reason to hope – God's salvation has been promised to those who follow Him.
"Consider the ravens: They don't sow or reap; they don't have a storeroom or a barn; yet God feeds them. Aren't you worth much more than the birds?" (Luke 12:24)
When putting our suffering into the correct biblical perspective, we also have to consider how God treats His other creations. This verse speaks to God's ability to provide.
Life can lead Christians to think God has stopped caring, but His Word says just the opposite. Here Jesus reminds us that God's love for us is greater than the animals, and He always provides for them.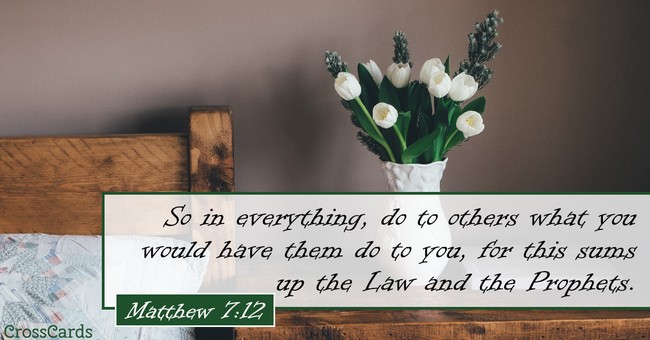 Bible Verses on Love
"We love because he first loved us." (1 John 4:19)
Our ability to love God and love others all started in one place – God's love for us. God's words and actions have given us the example of what true love means what it looks like.
God's desire to forgive and show mercy to humankind began in the Old Testament and continued in the New Testament, culminating in the crucifixion.
"Therefore, whatever you want others to do for you, do also the same for them, for this is the Law and the Prophets." (Matthew 7:12)
The Bible provides multiple examples of loving others, and explains that we are commanded to love others. The measure with we wish to receive love is the same measure we are supposed to give unto others, but very often this is overlooked.
Instead, a misconception has grown that love we give is less than the love we desire. The two should be equal.
"For if you forgive others their offenses, your heavenly Father will forgive you as well." (Matthew 6:14)
One way we receive and show love is through practicing forgiveness. The sinful nature of mankind constantly leads us to hold offenses against other people. While there is no remedy to eliminate all sin from any one person's life, Scripture commands us to forgive.
Much like the love we are commanded to give in equal proportion to what we want, we too are commanded to forgive accordingly.
Bible Verses on Community
"Fathers, don't stir up anger in your children, but bring them up in the training and instruction of the Lord." (Ephesians 6:4)
The foundation of any community begins with the family. Parents have children that will grow up to one day have their own children. And the lineage continues.
Just as life continues from generation to generation, the Bible promotes good teachings of wisdom to be passed down too. Parents are to raise children according to the Lord's instruction.
Families dedicated to the Lord naturally build communities dedicated to the Lord.
"Not neglecting to gather together, as some are in the habit of doing, but encouraging each other, and all the more as you see the day approaching." (Hebrews 10:25)
Scripture makes clear that community is essential for the life of a believer. With all of life's blessings also come hardships. Those who suffer alone are more likely to struggle than those with supportive community to encourage them.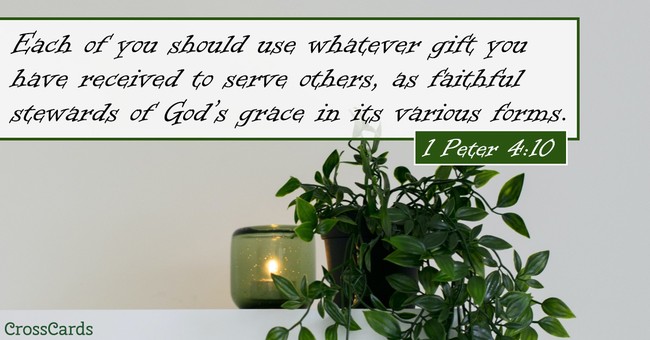 Bible Verses on Vocation
"As each has received a gift, use it to serve one another, as good stewards of God's varied grace." (1 Peter 4:10)
As God knows every person intimately, He also blesses each person with unique gifts. Some are natural-born teachers, leaders, or artists. God has a purpose within each.
In any and every way God blesses us, we are to be stewards of love, using our blessings to serve others.
"He said to them, 'Go into all the world and preach the gospel to all creation.'" (Mark 16:15)
God seeks for us to use gifts to serve others. The act of serving promotes the gospel in every area of influence in our lives. Serving as a Christian at home or work, in private or public, allows God to be shown to others.
Bible Verses on Salvation
"For God loved the world in this way: He gave his one and only Son, so that everyone who believes in him will not perish but have eternal life." (John 3:16)
At the time, God gave humanity the greatest gift that was both undeserved and unsought for. He promises salvation to his followers. Death is not the end of life, but instead the beginning of a new life.
Pointing Back To Christ
"Jesus told him, 'I am the way, the truth, and the life. No one comes to the Father except through me.'" (John 14:6)
The Old Testament foreshadows the arrival of Jesus, and the New Testament tells of His first coming, death, and resurrection.
No matter the story, lesson, or author of any passage in Scripture, Jesus is the center-point of the story. Jesus is the reflection of God's patience, love, and mercy for humanity. Despite our desire and tendency to sin, God continuously cares for us.
Such an unending love is unimaginable within the human mind. And yet the Bible presents us with this piece of Scripture and many more to help us live lives just like Jesus Christ.
We can take the verses presented in this article and commit them to memory and to action. If we can change our lives to reflect that of Jesus, then not only can we help Heaven rejoice, but we ourselves will rejoice too.
Design Credit: © SWN/Bethany Pyle
---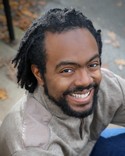 Aaron Brown is a freelance writer, dance teacher, and visual artist. He currently contributes articles to GodUpdates, GodTube, iBelieve, and Crosswalk. Aaron also supports clients through the freelance platform Upwork.
---
Want more interaction with the women of iBelieve? Join our fans, writers, and editors at the iBelieve Facebook group, Together in Faith, for more videos, stories, testimonies, prayers and more. Visit here to join the community!
Comments
---
---