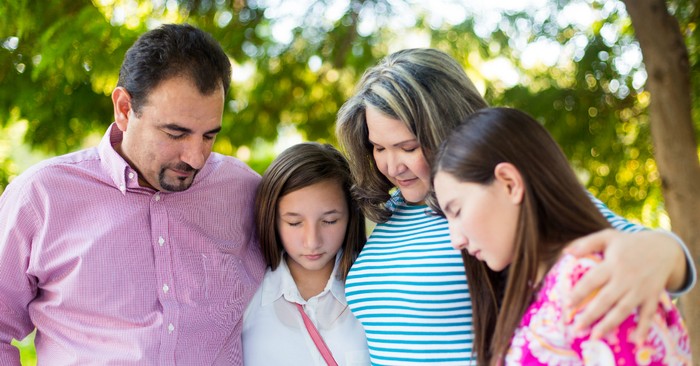 "As for me and my house, we will serve the Lord." This powerful sentence comes straight from Scripture in Joshua 24:15.
You see the phrase crocheted on decorative pillows or hanging on a wooden piece of wall art, "As for me and my house, we will serve the Lord." This powerful sentence comes straight from Scripture in Joshua 24:15. The beloved verse is used many times; however, the meaning and application can be easily missed due to the amount in which it may be read or heard. Today, we are going to take some time to dive deeper into the well-known verse of Scripture and think outside of the box on how to apply this concept every week.
What Does 'As for Me and My House' Mean?
"As for me and my house, we will serve the Lord." Who said this phrase and why did he say it? The protege of Moses himself spoke these words. Joshua shared this message when he was elderly and dying. The chapter begins with a brief history of the Lord's faithfulness to Israel (Joshua 24:1-13). Then, Joshua exhorts Israel. He motivates them to make a choice to get rid of their false gods and to serve the one true God (Joshua 24:14-15). From verses 16-28, there is a dialogue between the people of the Lord and Joshua as they are repentant of trying to bring idols into their lives. Joshua concludes by setting up a large stone under the oak tree near the holy place of God as a witness against them.
Ephesians 2:19-21 says, "Therefore you are no longer strangers and foreigners, but fellow citizens with the saints and members of God's household, built on the foundation of the apostles and prophets, with Christ Jesus Himself as the cornerstone. In Him the whole building is fitted together and grows into a holy temple in the Lord. And in Him you too are being built together into a dwelling place for God in His Spirit."
Notice how the verse mentions God's household. Jesus is the stone set up by God as a reminder of the victory and the adoption of believers into the family of God. When Joshua claimed his household for the Lord, he was foreshadowing the house that God was building. If we look at the name Jesus in its original Hebrew form, it actually translates to Joshua.
Jeff A. Benner from ancient Hebrew says, "The name יהושע (yehoshu'a, Strong's #3091) means "YHWH saves."" He continues, "The names Jose, Joshua and Jesus are the Latinized transliteration of the Greek Ἰησοῦς (Iesous), which is a transliteration of the Hebrew יהושע (yehoshu'a, Strong's #3091). From this, we can conclude that "Jesus'" Hebrew name is Yehoshua (Joshua)."
It is amazing that Joshua, Yehoshua, would be Jesus' Hebrew name. Just as Joshua son of Nun carried out the mission to get the people of God to the promised land, our Joshua, Jesus Christ, carried out the mission to get the people of the world to the promised land of Heaven.
Clarence L. Haynes Jr. from Crosswalk shares, "Within this verse, Joshua is making a declaration about what matters most to him and his household. He is stating clearly and without any doubt who he will serve. It didn't matter to him what any other Israelite and their families decided to do he was establishing what was right for his house."
When establishing our own home standards, it is imperative to seek the Lord. No matter what our neighbors or our culture are pursuing, our homes model the greater home built within the family of God. A friend of mine and her husband chose to follow Jesus simply because their neighbors lived out the love of Christ and hospitality to them. Our households, not just physical, but families, are examples to the world of the Gospel of Jesus Christ.
No home is perfect because we are all sinners. However, when we invite the Holy Spirit to lead us, we can love beyond our capacity. I think of the society in which we live today where people are claiming that truth is relative. Young people have access to social media, the internet, and cell phones. Small children often run the homes due to the lack of structure and discipline. Years back the parents might have missed the very important gift of love, but we must be careful not to allow this pendulum to swing the other way into allowing children to set the tone for our households.
Joshua was wrestling through his own societal circumstances and standing up for God. Will we be the kind of families who are consistently following Jesus out of the house as well as inside?
'As for Me and My House': How Do We Serve God with Our Family?
Apart from marriage, family is one of the closest relationships that models the intimacy we can have with Christ. What are some practical applications on how to serve God with our families?
Be a Witness to Your Family
Family means different things to different people. For some this might be a biological family, others this could be adopted, or it could even be roommates to a single person. Family might have a special place in your heart or be a negative word that brings up past wounds. Whoever God has brought you to, in whatever household you live, you have an opportunity to be a light to those who see you on a daily basis.
If a pastor spends all of his time ministering to everyone outside of his home and completely neglects his own family, what good is his ministry? Families are ministries. We are called to raise up our children in the way that they should go (Proverbs 22:6). We can do this through being present when we can, praying for and with each other, doing devotions as a family, creating a safe place to ask hard questions, and reminding each other of the Gospel regularly.
Deuteronomy 6:6-7 says, "These commandments that I give you today are to be on your hearts. Impress them on your children. Talk about them when you sit at home and when you walk along the road, when you lie down and when you get up."
Invite Others In
One of the most powerful ministry opportunities is allowing others to come into your home and experience your interactions together. I think of all the amazing people of the faith who used hospitality as a catalyst for the Gospel. Priscilla and Aquilla are wonderful examples. The house can also be a place to serve believers. In the early church, Christ-followers met in homes. When we include other Christians in our home, our children are able to see their faith and be invested in by other voices. We can encourage one another as the family of God.
Luke 14:12-14: "Then Jesus said to his host, "When you give a luncheon or dinner, do not invite your friends, your brothers or sisters, your relatives, or your rich neighbors; if you do, they may invite you back and so you will be repaid. But when you give a banquet, invite the poor, the crippled, the lame, the blind, and you will be blessed. Although they cannot repay you, you will be repaid at the resurrection of the righteous."
Romans 12:13: "Share with the Lord's people who are in need. Practice hospitality."
Go out Together
Missional living is a wonderful way to help a household serve the Lord. As a unit, you can serve outside of your physical house by partnering with a local ministry, blessing your neighbors with cards or food, visiting the elderly, or helping the poor. A family that serves the Lord inside of the home needs to also serve Him outside of the home. By doing this we are modeling that we love each other, and we love the world. I would pray as a family about what your specific passions and callings are to reaching others? How are you each gifted and how could you share the love of Jesus with others? When we participate in the act of extending that service, we are modeling evangelism in inviting the world to join the family of God.
Matthew 22:38-39: "Jesus replied, 'Love the Lord your God with all your heart and with all your soul and with all your mind.' This is the first and greatest commandment. And the second is like it: 'Love your neighbor as yourself.'"
In a world continually inching further away from the Lord, it is vital that we honor Him, beginning in our homes. The first relationship that the Creator established after His own relationship with Adam was married to the woman. Then, He called them to be fruitful and multiply. The community within our households provides us with unique moments to love, serve, forgive, encourage, and witness to one another. We can serve the Lord by sharing Him within the home, inviting others in, and going out to share His love together. Just as Joshua took a stand, even when decisions are difficult and following the Lord as a family seems impossible, we will never regret choosing Jesus over the ways of the world. May each of our family units be a reminder of the greater household of God which is accessed through the open door of Jesus Christ. He came so that we may enter. He is preparing a place for His adopted brothers and sister. Our eternal family is one that will never fail because God is our Perfect Father, and we can model that through the Holy Spirit today.
Further Reading:
What Does it Mean That "As for Me and My House, We Will Serve the Lord"?
What Did Joshua Mean by 'As for Me and My House We Will Serve the Lord'?
What Is the Importance of 'As for Me and My House, We Will Serve the Lord'?
Photo credit: ©GettyImages/Aldomurillo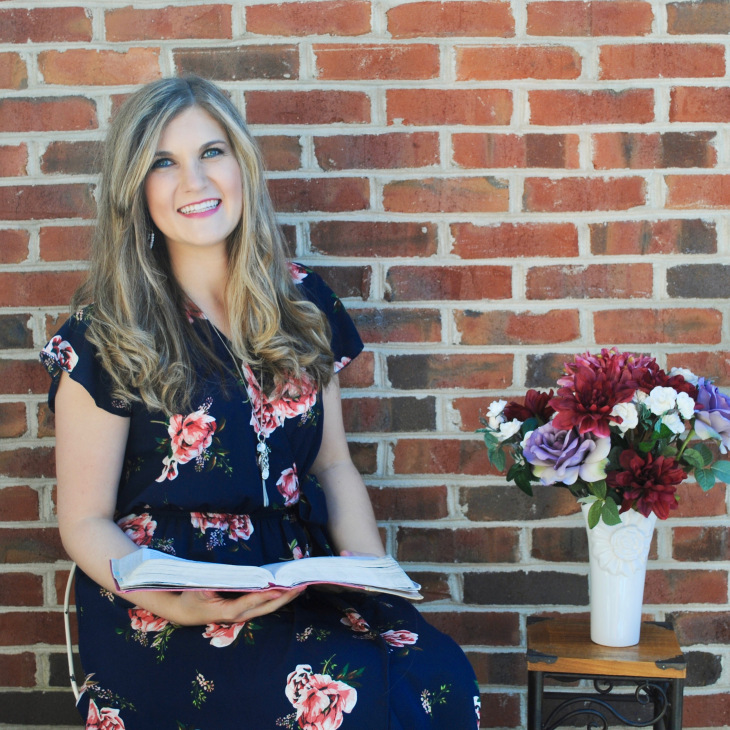 Emma Danzey's mission in life stems from Ephesians 3:20-21, inspiring young women to embrace the extraordinary. One of her greatest joys is to journey with the Lord in His Scriptures. She is wife to Drew for over two years and mom to baby Graham. Drew and Emma serve with Upstate CRU college ministry in South Carolina. Emma is an avid writer for Salem Web Network and provides articles on the Bible, life questions, and on the Christian lifestyle. Her article on Interracial Marriage was the number 1 viewed article on Crosswalk for the year 2021. All the glory to the Lord! She had the joy of hosting Her Many Hats podcast where she explored the many roles that women play while serving One God. Most recently, Emma has released her first Bible Study Book, Wildflower: Blooming Through Singleness.
Emma enjoys singing/songwriting, fitness classes, trying new recipes, home makeover shows, and drinking tea! During her ministry career, Emma recorded two worship EP albums, founded and led Polished Conference Ministries, ran the Refined Magazine, and served in music education for early childhood. Emma also had the privilege of having been a national spokesperson for Mukti Mission based out of India. Mukti has been working to restore shattered lives in India for over 120 years. You can view her articles through her blog at emmadanzey.wordpress.com and check out her Bible Study videos on Instagram @Emmadanzey.
---
This article is part of our larger resource library of popular Bible verse phrases and quotes. We want to provide easy to read articles that answer your questions about the meaning, origin, and history of specific verses within Scripture's context. It is our hope that these will help you better understand the meaning and purpose of God's Word in relation to your life today.
This Is the Day the Lord Has Made
Iron Sharpens Iron
Blessed Are the Peacemakers
Faith without Works Is Dead
Be Anxious for Nothing
---
---