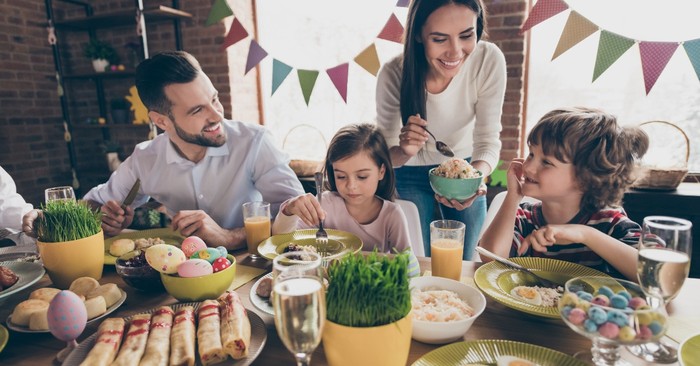 Here is an Easter prayer you can pray with your family and friends as you gather around the table on Easter Sunday.
At Easter, we give thanks for Jesus' sacrifice on the cross (John 3:16) and offer praise that he rose from the dead three days later (Luke 24). These events in Jesus' life have an ongoing impact on ours. Jesus is alive! He offers us new life today, eternal life to come, and enduring hope in the face of seemingly insurmountable odds by faith. This prayer will help you celebrate the significance of Easter as you gather around your table.
Use these Easter dinner prayers to give thanks to God for the numberless blessings in your life, foremost the salvation of mankind by the Resurrection of Christ! Pray with gratitude and ask for God's mercy and grace. Have a blessed Easter, rejoicing in the hope and love of Jesus Christ.
"Blessed be the God and Father of our Lord Jesus Christ! According to his great mercy, he has caused us to be born again to a living hope through the resurrection of Jesus Christ from the dead" (1 Peter 1:3)
An Easter Meal Prayer:
Dear Heavenly Father,
We offer you gratitude for the ability to gather for this Easter Dinner Prayer. We recall how your son gathered with his disciples when he walked the earth. He broke bread with them and enjoyed their company. We thank you for his example as we come together to do the same.
As we ask you to bless our food and conversation, we remember why we celebrate Easter. The sacrifice of your son's very body for our sin was costly. Jesus willingly subjected himself to suffering so that we could be forgiven and free. While the cross symbolizes his death, it also symbolizes the promise of new life—a life that can only come from you.
We need that promise. We collectively offer up the ashes of our lives to you—the hurts, disappointments, loss, and pain of this past year. We know through Jesus' experience on the cross that we are not alone when we experience hardship. We give thanks that you understand and walk with us during difficult times.
Despite knowing trial, we are an Easter people. We hold fast to a hope that's insurmountable because it's grounded in the resurrection power of your son. Jesus rose from the dead, is seated at your right hand, and offers every single one of us his victory by faith.
We can experience that victory. You hear us when we think no one is listening, You act when we think there is nothing more than can be done, and you shower grace upon us when we feel most unworthy. These examples communicate your unconditional love and are proof that you are alive and active today.
Make the resurrection personal to us—help it to inspire and change the way we live each day beyond Easter. Make us agents of your hope by what we do for others and claim for our lives. Strengthen our belief so that we might continue enjoying spiritual treasures from your hand as we rest in the promise of the life to come.
We pray this Easter Meal Blessing with confidence in Jesus' victorious name, Amen.
Historic Easter Dinner Prayer
Lord God, heavenly Father, you gave up your Son for our offenses and raised Him again for our justification.
Give us your Holy Spirit, that He may rule and govern us according to your will, graciously keep us in the true faith, defend us from all sins, and after this life raise us to eternal life;
through your beloved Son, Jesus Christ our Lord, who lives and reigns with you and the Holy Spirit, one true God, now and forever. Amen.
Source: Veit Dietrich, d. 1549
Get your FREE 8-Day Prayer and Scripture Guide - Praying Through the Holy Week HERE. Print your own copy for a beautiful daily devotional leading up to Easter.
---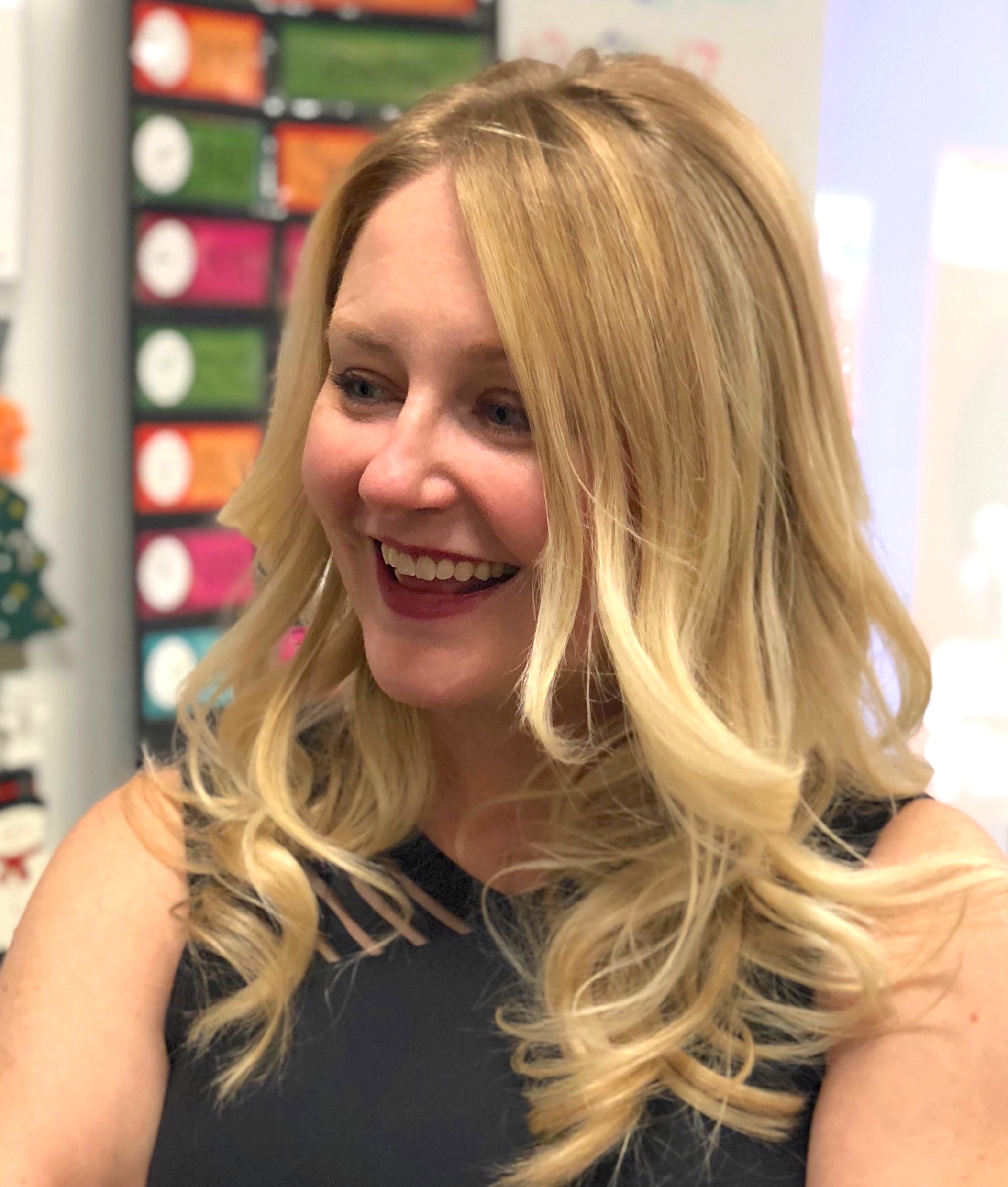 Rev. Noelle Kirchner, M.Div., believes we don't have to live with full schedules and thin souls. A busy mom of three boys, she is a graduate of Northwestern University and Princeton Seminary and an ordained Presbyterian minister who has served in churches for over ten years. She has written for places like the TODAY Show Parenting Team, Huff Post Parents, Crosswalk, iBelieve, and (in)courage. Her faith and family cable television show, "Chaos to Calm," features parenting hot topics and has hosted four New York Times bestselling authors and two Emmy Award-winning journalists. Watch her episodes or sermons and sign up for her free devotional e-book by visiting her website, noellekirchner.com. You can connect with her on social media (Twitter, Instagram, and Facebook) and also check out her book, How to Live Your Life Purpose: The Six-Step Journey to God's Best, that launched as a #1 New Release on Amazon and includes end-of-chapter Bible studies.
Related podcast:
The views and opinions expressed in this podcast are those of the speakers and do not necessarily reflect the views or positions of Salem Web Network and Salem Media Group.
Related video:
Read the full devotional here.
Video created by Kayla Koslosky.
Stock footage courtesy: ©Soundstripe Library
Thumbnail courtesy: ©SWN Design/Soundstripe Library
---
Now available is our new Daily Prayer devotional! An easy way to start your day with prayer: read today's prayer and sign up to receive it by email.
This article is part of our prayer resource meant to inspire and encourage your prayer life when you face uncertain times. Remember, the Holy Spirit intercedes for us and God knows your heart even if you can't find the words to pray.
Prayers from the Bible to Guide Your Prayer Time
Types of Prayers We See in the Bible
What Is the Prayer of Jabez in the Bible?
How to Pray for Your Daily Bread
Prayers for Anxiousness
---
---