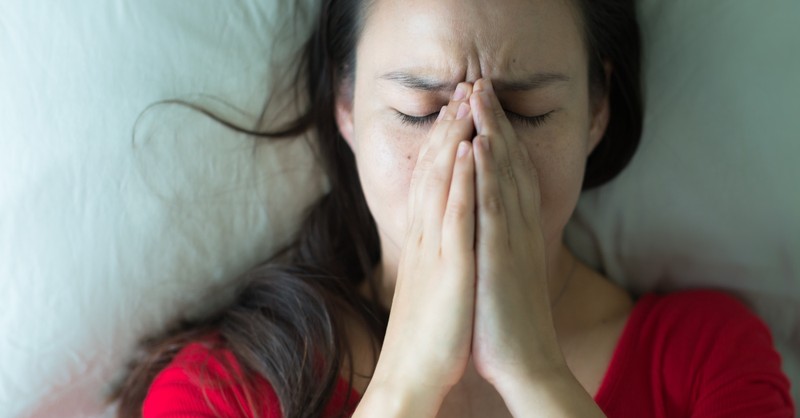 Am I Hearing God's Voice or My Imagination?
Abby McDonald

iBelieve Contributor
I once heard an author say that hearing and responding to the voice of God is a lost art. He explained how we've become a culture who relies on self-sufficiency, and we are often too busy to hear God's voice or recognize it. But the author didn't end with this thought. The good news is that God is always waiting for us to come back to our first love, and he still speaks to us today. If we come to him with an earnest heart and long to hear from him, he will respond.
But how do we recognize the voice of God when he speaks? Often, we sense a prompting from the Holy Spirit, but then face doubt. We second-guess whether something was from God if we act upon it and things don't go the way we thought they would. We may take a step of obedience, but then face a roadblock or detour and wonder if the nudge we felt was simply our imagination.
Is there a way to know for certain that we're hearing God voice and not our imagination? While it may be difficult at first, I believe there are ways to distinguish his leading. Like any relationship, our relationship with God must be cultivated. It takes time to grow and flourish. The more time we spend with him, the more we learn to recognize when he's speaking to us. As we get to know him and spend time in his Word, we see the characteristics of his voice. He helps us discern when something is from him, and when we need to step away from distractions that seem good on a surface level.
While the first disciples had the benefit of walking with Jesus and speaking to him in the flesh, we have someone Jesus referred to as being even better. We have the Holy Spirit. Jesus even told his disciples it was good for him to go away, because if he didn't, the Holy Spirit wouldn't come.
"But very truly I tell you, it is for your good that I am going away. Unless I go away, the Advocate will not come to you; but if I go, I will send him to you." (John 16:7 NIV)
Photo Credit: © Getty Images/globalmoments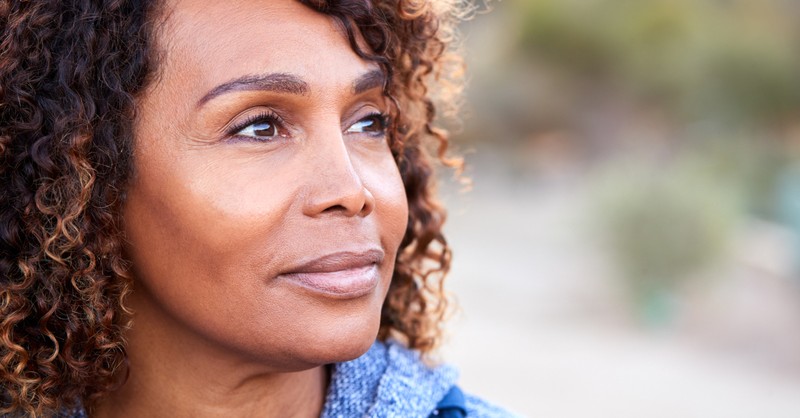 Recognizing the Voice of the Spirit
The Holy Spirit isn't a ghost, as some refer to him, or some mystical being. He is a person, and an integral part of the Trinity. He is the one who advocates for us, counsels us, and guides us in all truth (John 16:13). God is truth, and 1 John instructs us to test the spirits to tell whether or not they are from God. We will know whether or not the spirit guiding us is from God if he acknowledges that Jesus Christ is from the Father, and he is Lord. If the spirit does not do this, he is not from God (1 John 4:3).
Another way to know whether or not the Holy Spirit is speaking to us is to ask ourselves whether the voice is consistent with God's Word.
Some questions that can help direct us are: Does the nudge or guidance we received glorify God or ourselves? Is it for our own personal benefit, or does it benefit the kingdom of God? Does it show love for God and others? If the answer to any of these questions reveals a desire to glorify ourselves, we can know we're not hearing from the Holy Spirit.
The Spirit also does not cause confusion or anxiety. He does not cause double-mindedness or a divided spirit. Unlike the way Jesus often spoke to the Pharisees, he does not speak to us in parables. Jesus spoke to the Pharisees this way because he knew their hearts, and their hearts did not seek him. The Spirit, on the other hand, doesn't leave a trail of breadcrumbs for us to follow or a puzzle for us to try to put together. His voice is direct, firm, and concise. We see this characteristic numerous times in Acts, when he tells the disciples and apostles not only where to go, but where not to go. In some cases, he physically keeps them from entering certain areas.
"Paul and his companions traveled throughout the region of Phrygia and Galatia, having been kept by the Holy Spirit from preaching the word in the province of Asia." (Acts 16:6 NIV)
This clarity from the Spirit doesn't mean that acting upon his Word will create trouble-free sailing or a life devoid of problems. As a matter of fact, our obedience to God's voice sometimes leads to testing and trials. However, when we do encounter difficulties, we will also experience God's unexplainable peace. We will know he is with us, equipping us to do his will.
Photo Credit: © Getty Images/monkeybusinessimages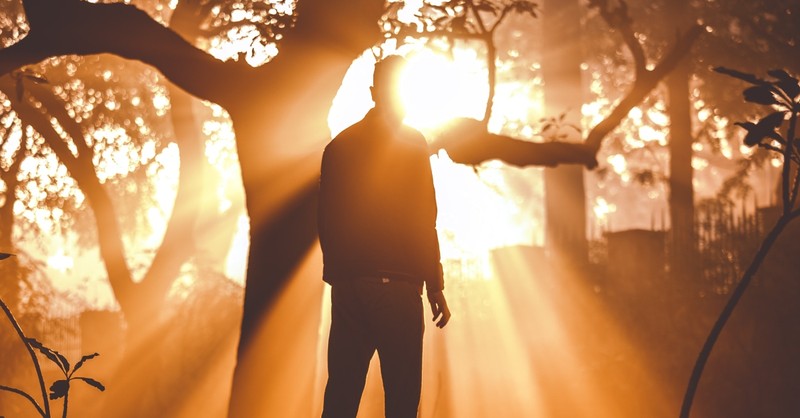 Empowered to Do the Extraordinary
The Holy Spirit empowers us to do what we wouldn't be able to do on our own, and may ask us to do things that don't make sense. Scripture tells us when we are filled with the Spirit and testify to others about what God has done in our lives, it isn't our voice coming out of our mouths, but his. So, the best way to hear from him and discern his leading isn't to try to think of every possible scenario or worry about how others might respond, but to pray and spend time in his Word. When the time comes to speak, he will give us what we need.
"When you are brought before the synagogues, rulers and authorities, do not worry about how you will defend yourselves or what you will say, for the Holy Spirit will teach you at the time what you should say." (Luke 12:11 NIV)
Sometimes, the actions the Spirit directs us to take will require an extreme amount of courage. We may try to reason our way out of obedience or second-guess what he's told us. But where he calls us, he will prepare us. He will not leave us alone, but provide the guidance and direction we need.
Often, it isn't until we take a step of faith in obedience that we see confirmation. We may want God to provide a sign that we're headed in the right direction, but he wants us to exercise our faith muscles. He wants us to trust the voice we heard, and to grow spiritually. Once we take the first step, he will show us the next one and provide affirmation. But not until then.
We see illustrations of this premise time and time again in Scripture. One notable example is when God asked Joshua to march around the walls at Jericho. It may have seemed ludicrous at the time, but Joshua was obedient, even on day seven. And because of his faith and obedience, God did the miracle (Joshua 6:20).
Photo Credit: © Unsplash/Dewang Gupta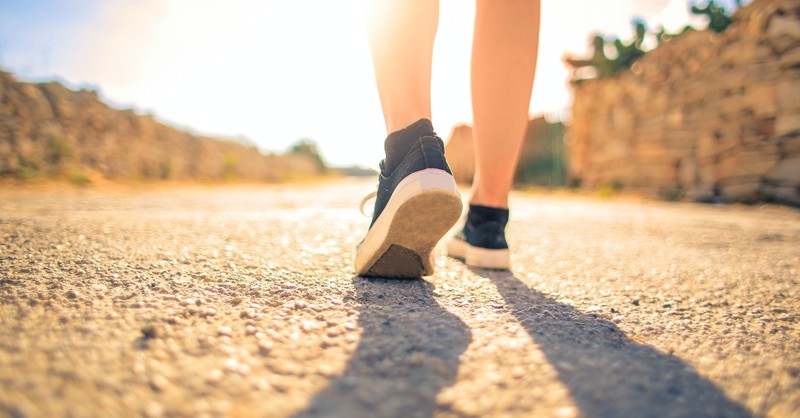 Affirming Us as We Move Forward
As we abide in the Spirit and seek his guidance, he will affirm us and give us confidence. His desire is for us to live the full lives Jesus died for us to receive, and to carry out the plans he has for us. This is why Jesus sent him to us. His purpose is not to condemn, but to convict us and propel us forward.
If we're ever uncertain about whether something is from him or whether it's true, all we have to do is ask. Although he desires for us to grow and be sensitive to his instruction, he will not leave us in the dark. As James says, if we lack wisdom, we can ask for it, and it will be freely given to us (James 1:5).
When we hear a voice that shames us, tells us we've wandered too far from God to receive grace, or tells us we can't do what God asks, we can know for certain this voice is not from the Lord. It is the Father of lies. The Spirit, on the other hand, will always bring us back into the fold, back to the Shepherd and to the throne of grace. He is the seal who marks us as his own, and will leave the 99 in search of the one.
As we learn to recognize his voice and listen to him, we will live as children of the Most High. We will know it is not our imagination as we cry out "Abba Father," and know we are truly free (Romans 8:15).
Photo Credit: © Pexels/Andrea Piacquadio
---
---