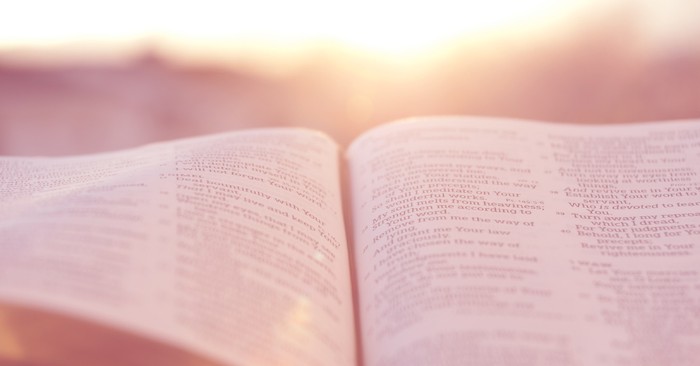 A prayer for you to pray for week two of Advent as we celebrate the peace Christ brings.
The second Sunday of Advent in 2023 will be on December 10th. The theme of Advent's second Sunday is the peace that Christ brought to mankind with His birth and incarnation.
The Advent wreath has four candles - one is lit each Sunday of the four weeks of Advent. Each candle represents a new focus and time of reflection. The second week of Advent is the candle of peace. This candle reminds us that the angels declared "peace on earth" at the birth of Jesus. Jesus offers us inner peace and peace with others. We can know and experience peace today only through the life of Jesus Christ.
Use these Scriptures and prayer for the second week of Advent to reflect on the Prince of Peace.
Second Sunday of Advent Scriptures for Reflection
Isaiah 9:6, Luke 2:14, Matthew 1:23, Philippians 2:8-10, 1 Timothy 1:15-17, John 3:16, 1 John 5:11, Jeremiah 29:11, Romans 8:34-35, John 14:27
Second Advent Sunday: A Prayer for Peace
Heavenly Father,
You are the God who gives peace. This second week of Advent, cause us to remember that because of Jesus we can experience a Christmas free from turmoil and chaos. Regardless of our circumstances or our situations, you offer us peace that passes understanding.
That first Christmas, when you sent your Son, you sent the one who is called Wonderful Counselor, Mighty God, Everlasting Father, and Prince of Peace. Even the angels cried out, 'Glory to God in the Highest heaven, and on earth peace to those on whom his favor rests.' The angels knew your purpose. They know the gifts of hope, peace, joy, and love that Christmas held. They recognized the fullness of God was wrapped in the tiny flesh of an infant as you humbled yourself and dwelt among us. Emmanuel. God with us as the baby Jesus.
That baby would grow to be the same God-man, Jesus, who would again humble himself to face death on a cruel cross as payment for our sin. He would triumphantly defeat sin and death and hell in order to cancel our sin debt and reconcile us to you, Father.
That is why you sent your Son, Jesus. Because you loved us, you sent Jesus, that we might believe in Him and receive eternal life. He was the first Christmas gift and still remains the only gift worth truly having.
You exalted Him and gave him a name above all names. Every knee in heaven and earth and under the earth must bow to the name of Jesus. The winds and waves obey Him. He rules and reigns as king over all. No situation or circumstance that we find ourselves in is a match for Jesus.
We are able to have the fullness of peace in our hearts on Christmas day, and every day, because that same Jesus sits at your right hand in heaven and makes intercession for us. Not only that, but he paid our sin debt. He loves us with a love that is unfathomable. Nothing can separate us from His love. He is good and his plans for us are good.
Father, this second week of Advent, keep us in perfect peace as our mind stays on the truth of your powerful love. Thank you for your mighty, sovereign hand. Help us to trust fully in you and rest in the peace that you offer.
It's in the precious name of Jesus we pray.
Amen.
Get your FREE copy of 25 Days of Advent Prayer Guide - short daily prayers for your family to connect your heart and mind to the reason we have hope and peace this holiday season, and each day to come!
This article is part of Bobbie's series of Advent wreath prayers for each week of the season. For more weeks please visit:
Advent Prayer Week 1
Advent Prayer Week 2
Advent Prayer Week 3
Advent Prayer Week 4
Bobbie Schaeperkoetter is married to her high school sweetheart and is a homeschooling mama of a tween boy and a teen boy. She loves Jesus with her whole heart and is just doing her best to honor him in the craziness of life. She hopes that by sharing her efforts to do so, she can shake a little salt, shine a little light, and encourage you to do the same.
Bobbie is also a writer and blogger at www.bobbieschae.com
She would love for you to stop by and say hello on social media at www.facebook.com/bobbieschae, on twitter @bobbie_schae and on Instagram @Bobbieschae
---
Read Advent Bible verses at BibleStudyTools.com - The 28 Scriptures can be broken into 4 weeks with a passage for each day!
Prayer is a wonderful way to help cut away from distractions of the season and open your heart to prepare for the joy and hope of Christ's birth. Crosswalk.com offers 12 Advent Prayers to help you focus on the reason for the season!
Stock footage Soundstripe.com & Photo Canva.com
LISTEN: Being Complete in Jesus (Understanding Matthew 5:21-48)
Hearing Jesus is a devotional journey through the gospels, where we explore the teachings of Jesus chapter by chapter. If you're seeking to live a life that reflects God's, this podcast is for you.
The views and opinions expressed in this podcast are those of the speakers and do not necessarily reflect the views or positions of Salem Web Network and Salem Media Group.
WATCH: 10 Sins Christians Downplay (and Why They're So Destructive)
Stock Footage & Music Courtesy of Soundstripe.com Thumbnail by Getty Images

---
---