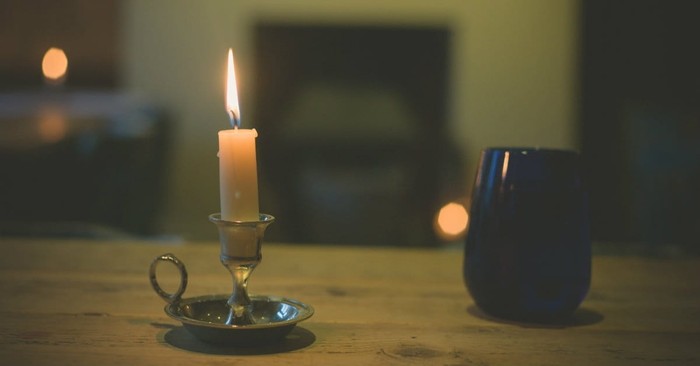 If you're unsure what to say as you face another evening alone or a challenging tomorrow, pray along with these words and make Him the Lord of your nights!
Good evening! Another day is ending, and maybe you're you looking for a way to give your dreams to God, forgive the wrongs of the day, or ask the Spirit to speak to you in your sleep. If you're unsure what to say as you face another night alone or a challenging tomorrow, pray along with these words and make Him the Lord of your nights!
Heavenly Father, my day is drawing to an end, and I'm ready to turn in. But before I do, I have to thank you for your faithfulness today. It's always a good day, even when things may not go the way I plan, or when the world seems in chaos, because you are in control.
For all the times when I was aware of your help today, all the times when your unseen presence seemed so near, thank you, God. But for all the ways you worked behind the scenes, unknown to me, moments when heaven-sent angels moved on my behalf in ways I'll never know, thank you for those also, Lord.
Forgive me for any foolish actions on my part today or things I did without first asking your blessing or wisdom. Those are moments I'd rather forget, but I'm so grateful for your forgiveness when I ask. I never want to go to bed without clearing the air between us, Lord. Our friendship means too much, and your holiness deserves that. Thank you for loving me just as I am. Your love compels me to give you my all and fills my heart with praise for the relationship we share because of Jesus.
As I close my eyes tonight, I'm praying for loved ones around me, for friends and those who need to know you, Lord. I'm praying that your love, like the billions of stars in the night sky outside, will touch them and help them see who you really are. I pray for our world and those in it. I pray for their needs as well as my own.
Grant me a good night's sleep tonight, God, so that I can awake refreshed and ready to begin another day loving you. Thank you again for blessings so undeserved and too numerous to count. I love being your child, and I long for the word "faithful" to describe my service to you, each day of every year. When I awake in the morning, may it be with a joyful smile, not a grumpy spirit. May your protection and your presence bathe this place with peace and safety against the enemy. Good night, Lord.
In Jesus's name, Amen.
Rebecca Barlow Jordan is an inspirational author, speaker, and passionate follower of Jesus who loves to encourage others heart to heart. She has written 11 books and over 1700 other articles, greeting cards, and other inspirational pieces. Her daily devotional Daily in Your Presence is available for delivery through Crosswalk.com. You can find out more about Rebecca at www.rebeccabarlowjordan.com.
Publication date: September 8, 2015
---
This article is part of our larger Prayers resource meant to inspire and encourage your prayer life when you face uncertain times. Visit our most popular prayers if you are wondering how to pray or what to pray. Remember, the Holy Spirit intercedes for us and God knows your heart even if you can't find the words to pray.
Prayer for Healing
Prayer for Strength
Prayer for Protection
Morning Prayers
Good Night Prayers
The Prayer of Jabez
Short Prayers
The Lord's Prayer
The Prayer of St Francis
Serenity Prayer
A Birthday Prayer
Sinner's Prayer
Prayer for Forgiveness
 
Now available is our new Daily Prayer devotional! An easy way to find start your day with prayer, read today's prayer and sign up to receive by email.
---
---