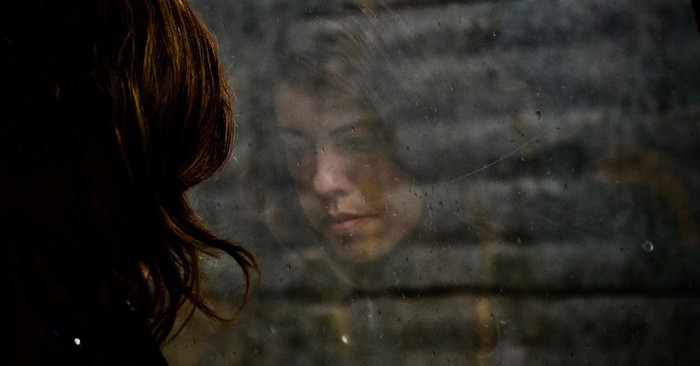 No one is immune to hard days. The difficult times can sometimes stretch into weeks, months, even years. And sooner or later, we may find ourselves completely depleted and drained. The fears have piled up high above our faith. We're barely holding on anymore, and there's just no more fight left to keep battling through the struggles.
So often we're not even sure when or how it started to happen. There's not just one big thing, but lots of little battles that can leave us feeling completely dry. Parenting, marriage, jobs, relationships, finances, stress, worries about the future, experiencing loss, discouragement, illness—it all can leave us beaten down and worn out.
And sometimes the battle feels more intense because we hold on too tightly to things we were never meant to control. It's hard sometimes, to let go.
Maybe we look in different places for help, yet forget we can press in towards our Savior. Maybe the obstacles seem too hard to hurdle anymore, and you feel like giving up. Maybe we forget that He never changes, and He still holds the power to heal and set free. Maybe we don't believe that He can, or wants to work on our behalf. Maybe we forget at times that He's still the God of miracles, and He can act "immediately." That He can do in a moment what might take years for us to work through on our own.
Be assured today that He is close. He sees your pain and is aware of every struggle. He's building greater faith and deep perseverance from within. Leave all the worries and cares at the feet of our Savior, who covers you with His favor and blessing so that your strength is renewed day by day.
Listen to His whispers of truth down deep in your soul. He is with you. You are greatly loved. Be still, He fights for you today. 
If you're trying hard to hold on to faith, exhausted and struggling just to keep your head above water, here's a prayer for strength, hope, and healing.
Photo Credit: © Unsplash/Tiago Bandeira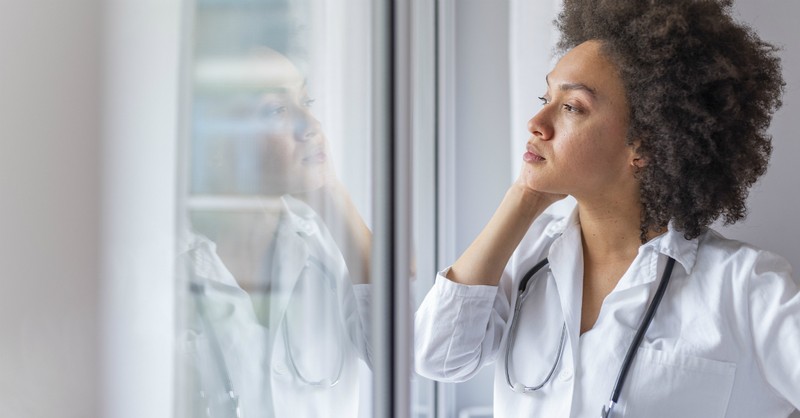 A Prayer of Faith When There's No More Fight Left in You:
Dear God,
We confess our need for you today. We need to be strengthened in our faith, especially in these difficult times. We ask for your healing and grace, for hope restored. We need to be reminded that you work on behalf of those you love, constantly, powerfully, completely.
Forgive us for trying to fix our situations all on our own. Forgive us for running all different directions and spinning our wheels to find help, when true help and healing must be found first in You. Forgive us for forgetting how much we need you, above everyone and everything else. We come to you and bring you the places we feel weary. You see where no one else is even able to fully see or understand. You know the pain we've carried, all the burdens, all the cares. You know where we need to be set free.
We ask for your healing and grace to cover every broken place. Thank you that you are able to do far more than we could ever imagine. Thank you for your mighty power that acts on behalf of your children. We reach out to you and believe that you are restoring and redeeming every place of difficulty, every battle, for your greater glory. Thank you that you will never waste our pain and suffering. We release to you this day every need and problem we've carried or tried hard to control. We believe in your goodness to see us through.
We thank you for the power of your Word and your presence in our lives. We thank you that no weapon formed against us will prosper, for greater are you who is in us than he who is in the world. We pray that you will cast down every threat and accusation, every abusive word and cruel attack hurled our way. We praise you that nothing is impossible with you, for you are loving and gracious, full of mercy and might. We trust in you alone to rise up strong on our behalf. Thank you that you are our defender and strong tower, our refuge and strength. Thank you that you fight for us today, and even in our weakness, you make us strong.
In Jesus' Name,
Amen
Photo Credit: © Getty Images/dragana991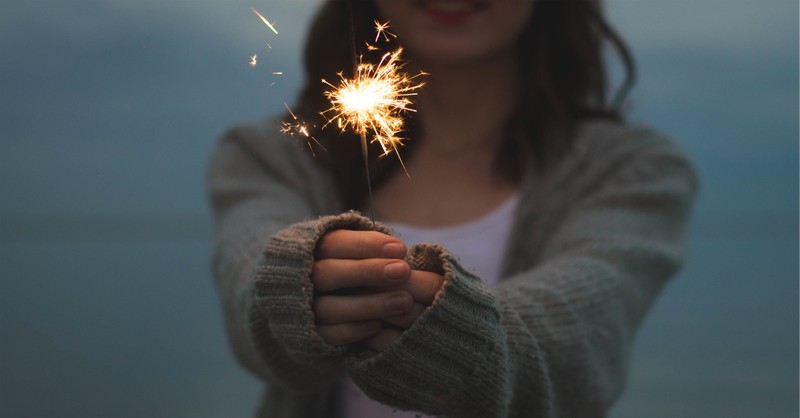 10 Verses to Help You Find Faith Over Fear:
He hears our prayers and is at work - "And Jesus answered them, "Have faith in God. Truly, I say to you, whoever says to this mountain, 'Be taken up and thrown into the sea,' and does not doubt in his heart, but believes that what he says will come to pass, it will be done for him. Therefore I tell you, whatever you ask in prayer, believe that you have received it, and it will be yours." Mark 11:22-24
God promises to guide us - "Trust in the Lord with all your heart, and do not lean on your own understanding. In all your ways acknowledge him, and he will make straight your paths." Proverbs 3:5-6
God's power is unlimited - "For nothing will be impossible with God." Luke 1:37
We must hold on to faith to fight the battle - "In all circumstances take up the shield of faith, with which you can extinguish all the flaming darts of the evil one;" Ephesians 6:16
Our faith is strengthened through hearing His word - "So faith comes from hearing, and hearing through the word of Christ." Romans 10:17
We've been saved by faith in Christ our Savior - "For by grace you have been saved through faith. And this is not your own doing; it is the gift of God, not a result of works, so that no one may boast." Ephesians 2:8-9
Though we can't see everything clearly, God leads us through the battle - "For we walk by faith, not by sight." 2 Corinthians 5:7
He is with us always - "Have I not commanded you? Be strong and courageous. Do not be frightened, and do not be dismayed, for the Lord your God is with you wherever you go." Joshua 1:9
We can have faith in our miracle-working God - "He said to them, "Because of your little faith. For truly, I say to you, if you have faith like a grain of mustard seed, you will say to this mountain, 'Move from here to there,' and it will move, and nothing will be impossible for you." Matthew 17:20
We can rest in God's Sovereignty over every situation - "Be still, and know that I am God. I will be exalted among the nations, I will be exalted in the earth!" Psalm 46:10
Let's set aside our fears and move towards Him today in faith. Let's press in close, and reach out to the One who is all-powerful, compassionate, loving, and kind. He knows already the wounds and troubles we've carried. He knows the pain and worries we've felt. He knows how much we've tried to let go or attempted to fix things in our own power. Let's choose to believe that our situation or circumstance is never too big for Him to bring healing and freedom.
His truth reminds us again and again: though our own strength and heart may fail, He will never fail us. We can lift up our hands, no matter how tired we might feel, to the throne of grace, our Lord Almighty. He will give us healing and power, and He will bring the victory, even when we feel outnumbered or too tired to keep pressing on. He is able. Nothing is too difficult for Him.
Take a deep breath today and remember, He's fighting for you. And He won't let go. Not ever.
Peace
Debbie McDaniel is a writer, pastor's wife, mom to three amazing kids (and a lot of pets). Join her each morning on Fresh Day Ahead's Facebook page, for daily encouragement in living strong, free, hope-filled lives. Find her also on Twitter and at her blog www.debbiemcdaniel.com.

---
This article is part of our Prayer resource meant to inspire and encourage your prayer life when you face uncertain times. Visit our most popular prayers if you are wondering how to pray or what to pray. Remember, the Holy Spirit intercedes for us and God knows your heart even if you can't find the words to pray.
Serenity Prayer
The Lord's Prayer
Irish Blessings & Prayers
Morning Prayers
Good Night Prayers
Prayer for Healing
Prayer for Protection
Prayer for God's Help
Prayer to the Holy Spirit
Prayer for Strength
Want more interaction with the women of iBelieve? Join our fans, writers, and editors at the iBelieve Facebook group, Together in Faith, for more videos, stories, testimonies, prayers and more. Visit here to join the community!
Originally published Thursday, 21 May 2020.
---
---