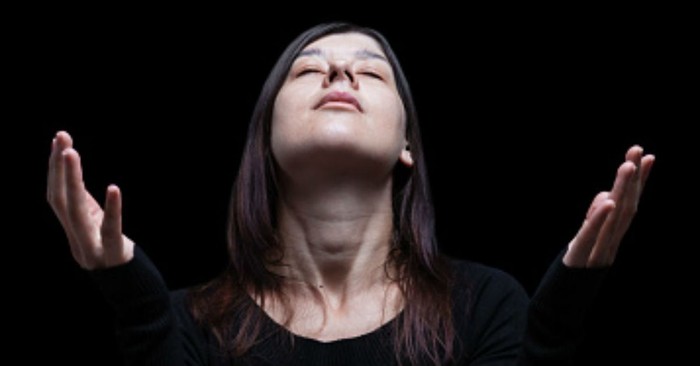 Eventually, it happens to us all.
We get hurt.
Disappointed.
Things didn't go our way.
Often it may just feel like constant little irritations in life, but it all can build up over time, and leave us feeling burdened and weary with hurt.
Other times the pain cuts deep. Huge loss leaves us feeling completely crushed. Tremendous feelings of disappointment or betrayal can turn our world upside down. It's hard to know how to trust again. Maybe we were blindsided, felt taken advantage of, or wounded by someone's cruel words or actions.
Wherever you may find yourself today, if you're taking the time to read this, maybe God is wanting to remind and extend to you His huge covering of grace and healing. He promises throughout His word that He is able to work miracles through the difficult times we endure. He will never waste the pain or hurt we've carried but will turn it around for good somehow. Maybe that's hard for you to believe right now. Because the wounds feel too deep. That's OK, we can still trust that no matter how we might be feeling, God continues to be at work on behalf of those who love Him and are called according to His purposes.
That's puts us in a great place. If we love God and trust His plans for our lives, even right in the midst of tremendous disappointment and hurt, then we're living by faith that His ways are much bigger than what we can always see or understand. And truth says this: what the enemy intends to harm you, God will use for good.
Photo Credit: Thinkstock/StockPhotosArt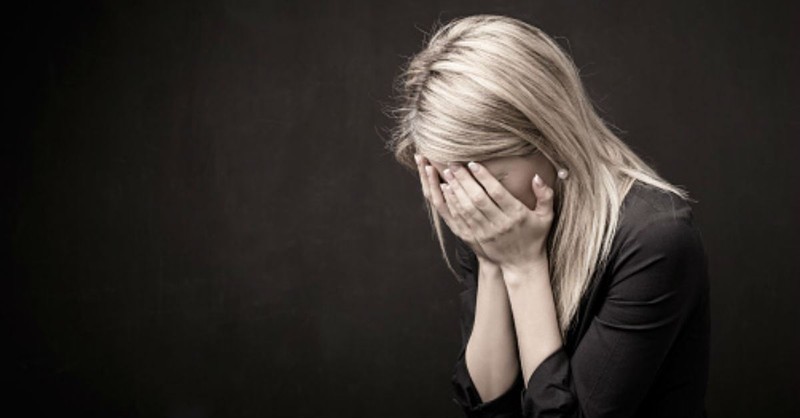 When we're stuck in painful memories:
Often, we can know all these things in our heads, but it's hard to really believe them deep down in our hearts. It's a struggle to keep moving forward. We feel stuck in the memory, questioning: "What they did to us," or "Why God allowed this to happen to me," or "How was I overlooked again?" And those thoughts can swirl around and around, wreaking havoc and spreading lies in our minds. And that's a trap.
Here's hope from His word to breathe peace, freedom, and refreshment back into your days:
Photo Credit: Thinkstock/Grinvalds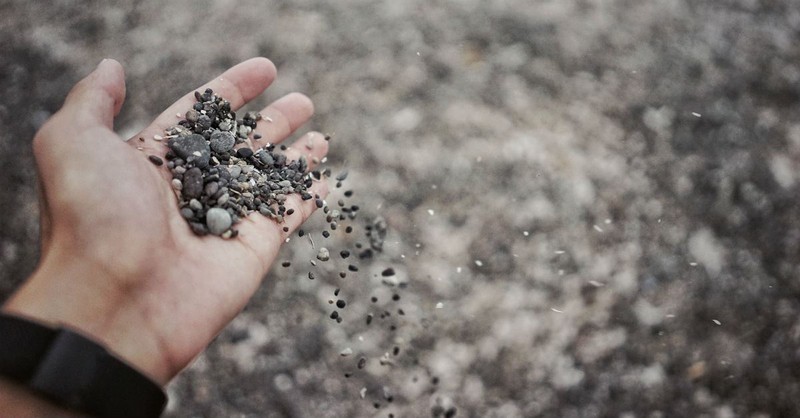 1. Give it to God, again.
Whatever's pressing on our minds and hearts, may God give us the strength to lay it down...again. All our wrestling and the worries and stress we carry are useless. We can trust that He will take care of whatever concerns us. He knows what is best, His timing is perfect, and He is Able. Nothing is too difficult for Him.
Yet sometimes when we're hurting the most is when it's the hardest to let go. We don't even know how to pray. We're at a loss for words, our hearts are broken, and our spirits grieved. We can find strength in knowing that Christ Himself intercedes for us when we don't know what to pray. And just opening God's word and praying His truths back to Him is so powerful and effective. We're speaking out living words straight into the darkness we find ourselves in. 
It renews our minds.
It comforts our hearts.
It brings peace to our spirits.
"Do not be anxious about anything, but in every situation, by prayer and petition, with thanksgiving, present your requests to God. And the peace of God, which transcends all understanding, will guard your hearts and your minds in Christ Jesus." Philippians 4:6-7
Photo Credit: Unsplash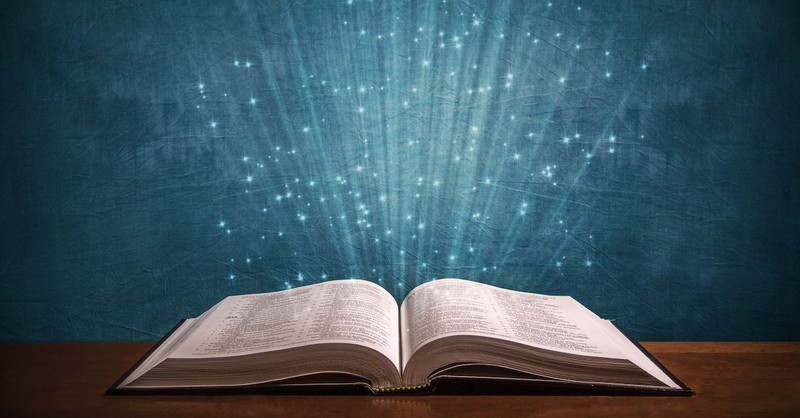 2. Replace the lies with God's truth.
His words are living, active, and powerful. They are the only thing that can bring us true peace in this life, especially when we've faced great disappointment and hurt.
When we determine to fill our hearts and minds with the right things (His truth and words),
Then the wrong things and the enemy's lies won't have any room to enter.
Though it sounds simple enough, it can be difficult if we're not living aware. Other things will press in hard and seek to take our time and devotion. Worry is a real struggle that will zap your energy and steal away precious moments. It takes an active choice, diligence, and God's Spirit within us to help us stay on track.
"Finally, brothers and sisters, whatever is true, whatever is noble, whatever is right, whatever is pure, whatever is lovely, whatever is admirable—if anything is excellent or praiseworthy—think about such things…and the God of peace will be with you." Philippians 4:8-9
Photo Credit: Thinkstock/ArrangementsPhotography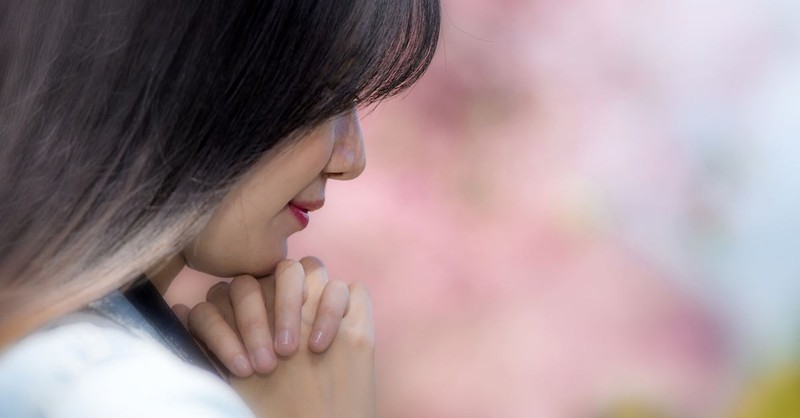 3. Choose forgiveness. And the next day, choose it again.
Jesus teaches us that forgiveness = freedom. Forgiveness towards those who have wronged us, or even towards ourselves for past mistakes, can be the hardest thing we face sometimes. We can get over the hurdles and obstacles of tough times, but betrayal, broken relationships, and deep hurt can leave wounds that seem to stay open too long. It's hard to find peace again. We want to quickly "get over it" or pretend like it didn't even happen.
Other times, forgiveness just doesn't "feel" right. It may somehow seem like we have a right to stay angry or even seek revenge. But forgiveness, no matter how we may feel, is always the right choice. And it's the only way we can truly move past the hurt or the painful circumstance towards the freedom that God desires we walk in.
Photo Credit: Thinkstock/Nathaphat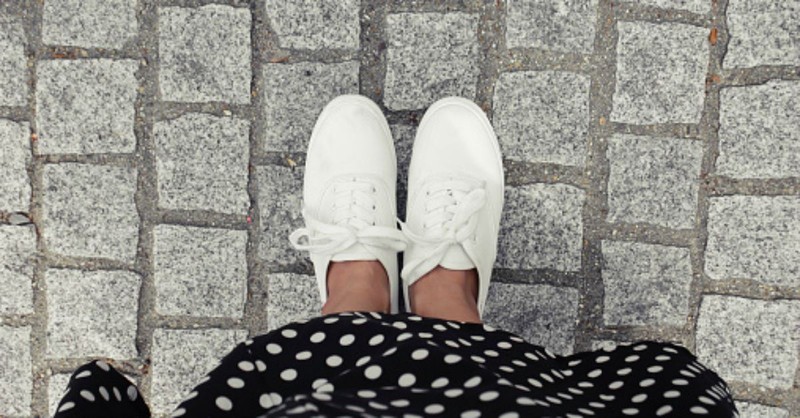 "It may not happen all it once."
It may not happen all at once. Most times it's a daily choice to keep walking in forgiveness. We might even think it's over and done with, and then a memory pushes the buttons again and we realize it's still a work in progress. Don't give up. God understands the pain you've carried. Jesus Himself walked through huge betrayal and hurt from those who walked closely with Him. He is the One who holds the power to redeem even the most difficult of circumstances. And He can heal the brokenness that has devastated our lives.
"Bearing with one another and, if one has a complaint against another, forgiving each other; as the Lord has forgiven you, so you also must forgive." Colossians 3:13
Photo Credit: Thinkstock/Enrouteksm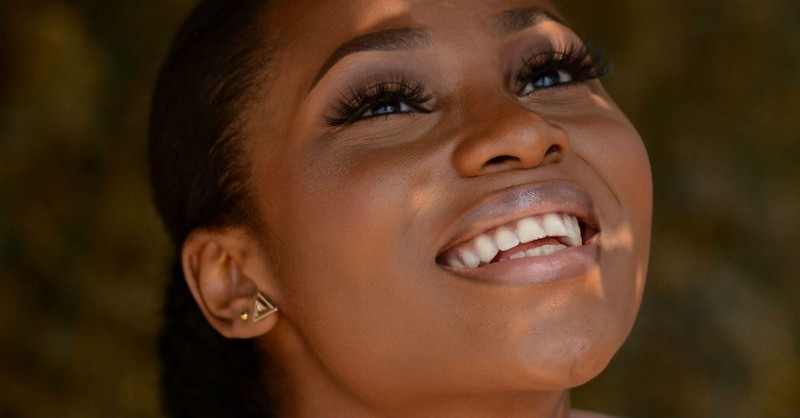 4. Remember that you're never alone.
The enemy will always tempt us to believe we are forgotten and left on our own. But we must make the choice to step right over his traps. We may not see it fully, we may not be aware, but God is leading and carrying us, even when we don't understand how we're getting through each day. God has given us one another so that we don't have to walk this journey all on our own. He tells us to carry one another's burdens, to encourage those who are hurting, and pray for those who persecute you. Don't try to keep carrying your pain alone. Seek out a trusted friend, counselor, or a pastor so that you have room to process the hurt.
And be reminded, that God Himself is close to the brokenhearted. He saves those whose spirits are crushed. The Bible is filled with countless reminders that He loves us and that His Presence covers us, goes before us, and hems us in from behind. God never asks us to face the struggles alone. He's with us always and promises to fight for our battles and cover us in His care.
"The LORD is close to the brokenhearted and saves those who are crushed in spirit." Psalm 34:18
"He who dwells in the shelter of the Most High will abide in the shadow of the Almighty. I will say to the LORD, 'My refuge and my fortress, My God, in whom I trust!' He will cover you with His feathers, and under His wings you will find refuge..." Psalm 91:1-2, 4
Photo Credit: Unsplash/Prince Akachi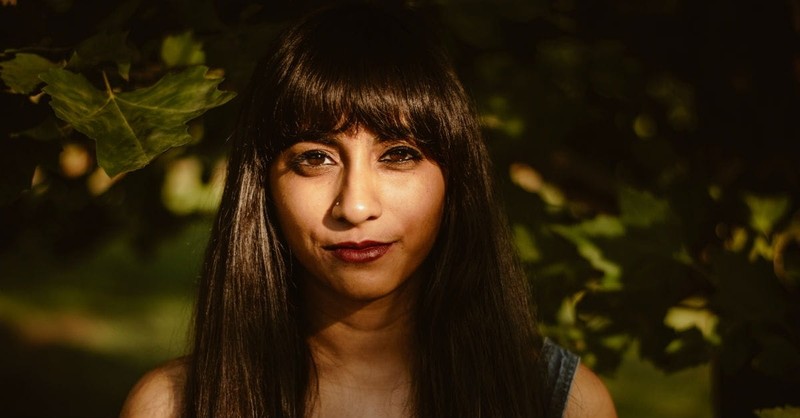 5. Keep moving forward.
When we find ourselves there, in the hurt, in the difficult season, it's easy to start thinking it may never end. But we're not meant to stay stuck there. This is only a season, though it may "feel" like forever. Even if it's a baby step, even if you're limping, just keep journeying through. God promises to see us to the end, and He will help us to the other side of the struggle. He knows our way and He is building beauty and strength. He promises we will come out "as gold," tested, tried, and true.
Remember that you're only passing through. God is doing an amazing work. Our Redeemer is a miracle worker. We will be changed for the better – stronger and with deeper beauty from within.
"But he knows the way that I take; when he has tested me, I will come forth as gold." Job 23:10
Photo Credit: Unsplash/Sai Maddali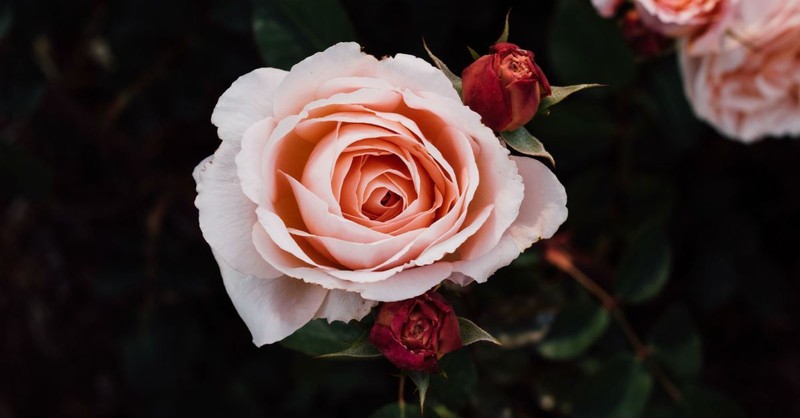 6. Be assured: God has good still in store.
As believers in Christ, we can hold fast to this promise. God will never waste our pain. He will turn it around for good.
Every battle.
Every hard place.
Every dark time.
Every disappointment.
He will never allow us to walk through deep struggle without allowing it to bring greater hope and purpose, both in our lives and through our place in this world. Every mark of darkness is redeemed when we're in Christ. Every crushing trial will be pushed back so we can live free. It's what He does best. He brings beauty and strength, hope and goodness from every difficult journey and broken day. Our past will not define us. The trial will not label us. We are only defined by our Lord who lifts us out of the deep, who brings us through the fire, and who takes us straight out of the darkness into greater purpose and blessing up ahead.
"And we know that in all things God works for the good of those who love him, who have been called according to his purpose." Romans 8:28
Photo Credit: Unsplash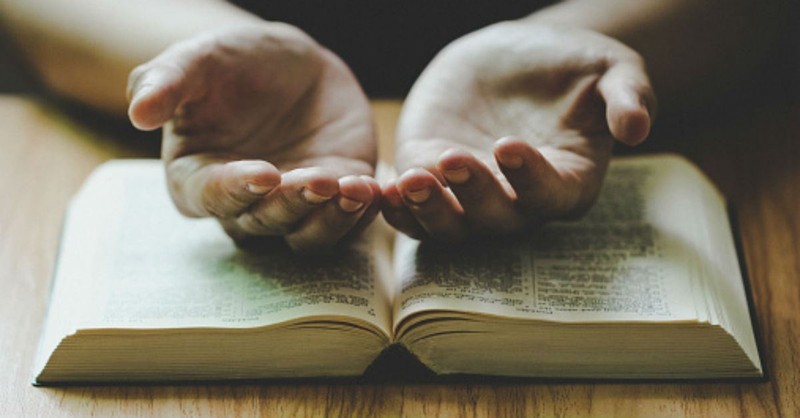 7. The scars are all part of your beautiful story, for they are the evidence that God heals.
If you've been wounded or have felt like you needed to hide the scars away from painful times in life, know that you're not alone. Even Jesus faced great insults, wounds, and pain more than we could ever imagine. And He carried his scars right back into that little room where he met his disciples after the Resurrection. Sometimes I've wondered why He didn't choose to let the scars fade away, He'd gained victory over death, and He'd made all things new. Yet He still had scars in his hands and his side. (John 20:19-22)
Maybe He knew we would need to be reminded of this truth throughout our own lives. His scars, and ours, are all part of His beautiful story at work.
He redeems.
He heals.
He sets free.
He restores.
He gives great purpose even through seasons of brokenness and hurt.
And the scars are left there to prove it. We have victory through Christ, our Savior. 
Photo Credit: Thinkstock/Wenping Zheng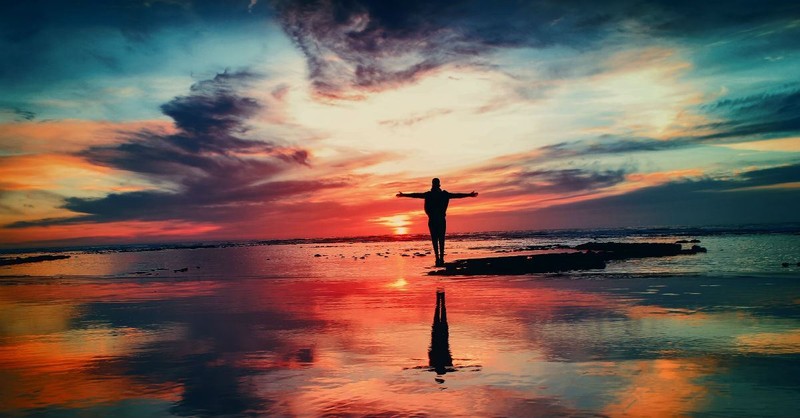 "He knows..."
Don't ever doubt that He knows your way, he understands your pain, and he will use your every scar and broken place to share his message of hope to a world that needs healing and grace.
"…for I am the Lord, who heals you." Exodus 15:26
Peace to you my friends. God sees your situation. He understands your hurt and the disappointments you've carried. Know that you are held by a Mighty God, and He is working a miracle in you.
Debbie McDaniel is a writer, pastor's wife, mom to three amazing kids (and a lot of pets). Join her each morning on Fresh Day Ahead's Facebook page, for daily encouragement in living strong, free, hope-filled lives. Find her also on Twitter and at her blog www.debbiemcdaniel.com.
Photo Credit: Unsplash/Mohamed Nohassi
Originally published Thursday, 18 October 2018.
---
---