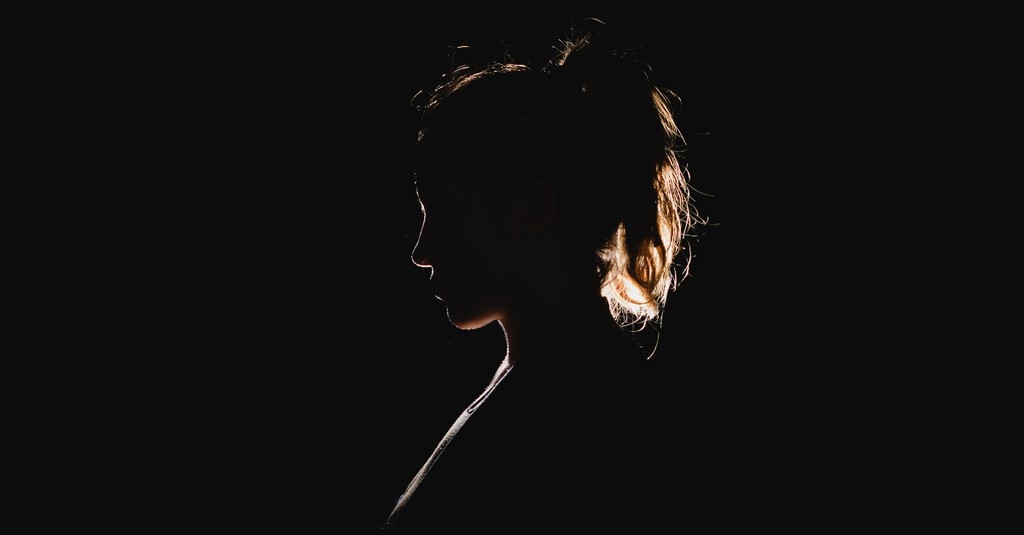 Our world is becoming increasingly paralyzed by fear. We see all the turmoil, all the dangers that not only swirl around us but appear to be advancing closer each day. We can easily lose sight of all we know to be true. Yet, thanks to Christ and His power within, we can experience confidence in the midst of chaos and peace instead of panic. But first, we must recognize all the lies trying to take root in our hearts so that we can replace each one with truth.
Here are five ways fear lies to us and truth to expel each one:
Photo Credit: © Unsplash/Molly Belle
Slide 1 of 5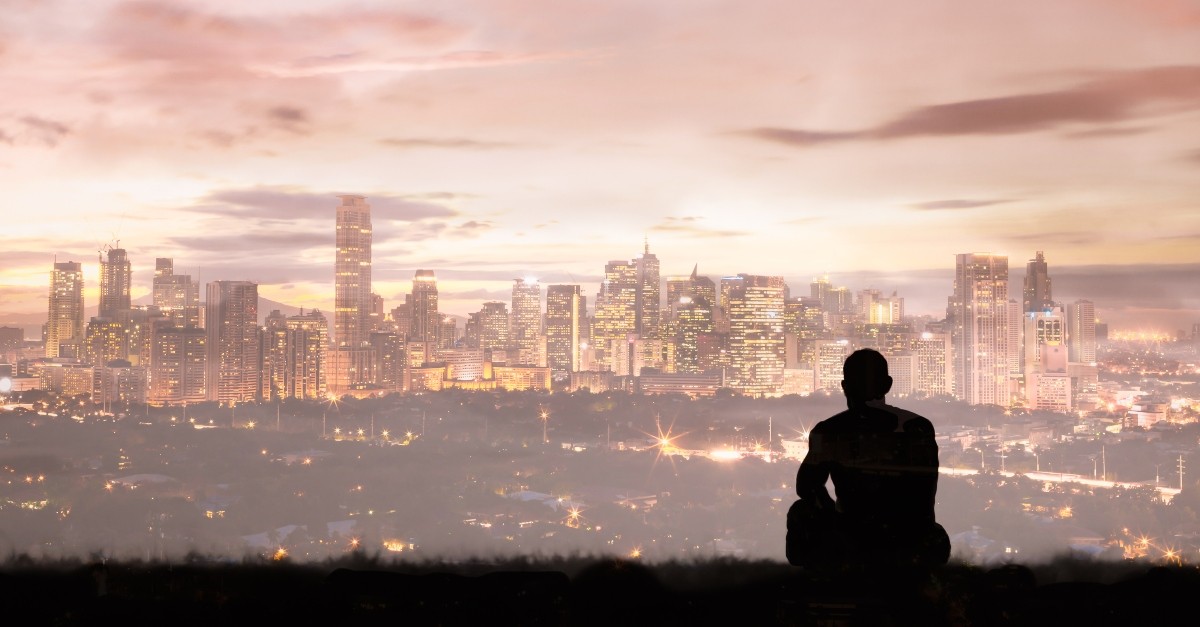 1. Fear tells us our problems are bigger than our God.
I don't know what battle you're facing today. Perhaps our shaky economy has triggered fears of financial insecurity. Maybe you're anxious you'll grow sick or in some way won't be able to care for those you love. A recent cancer diagnosis might have shaken you to your core, eliciting countless "what-if" scenarios that fill your head long into the night.
In the middle of our uncertainty, the monsters, whether visible or unseen, can feel unconquerably fierce.
But here's what's true: God is greater than anything we might face. He is omnipotent, or all-powerful. His might and sovereignty surpasses all that is or ever will be.
Scripture tells us that "nothing will be impossible with God" (ESV). Nothing.
Psalm 147:5 proclaims: "Great is our Lord, and abundant in power; His understanding is beyond measure" (ESV). In other words, His power is greater than we can comprehend or will ever need.
Isaiah 40:28 says, "Have you not known: Have you not heard? The Lord is the everlasting God, the Creator of the ends of the earth. He does not grow weary; His understanding in unsearchable" (ESV).
God is everlasting—without end. Greater than time and space. He is the Creator of all, including the most powerful forces on earth. The One who formed our galaxies filled with innumerable balls of fire, has more power than every blazing star in the universe combined. "For in Him all things were created, things in heaven and on earth, visible and invisible, whether thrones or dominions or rulers or authorities. All things were created through Him and for Him."
And though "He is before all things, and in Him all things hold together" (Colossians 1:17, NIV), He never fatigues. His burden of carrying the world, our lives included, never grows too heavy in His mighty hand.
Photo Credit: © Getty Images/kieferpix
Slide 2 of 5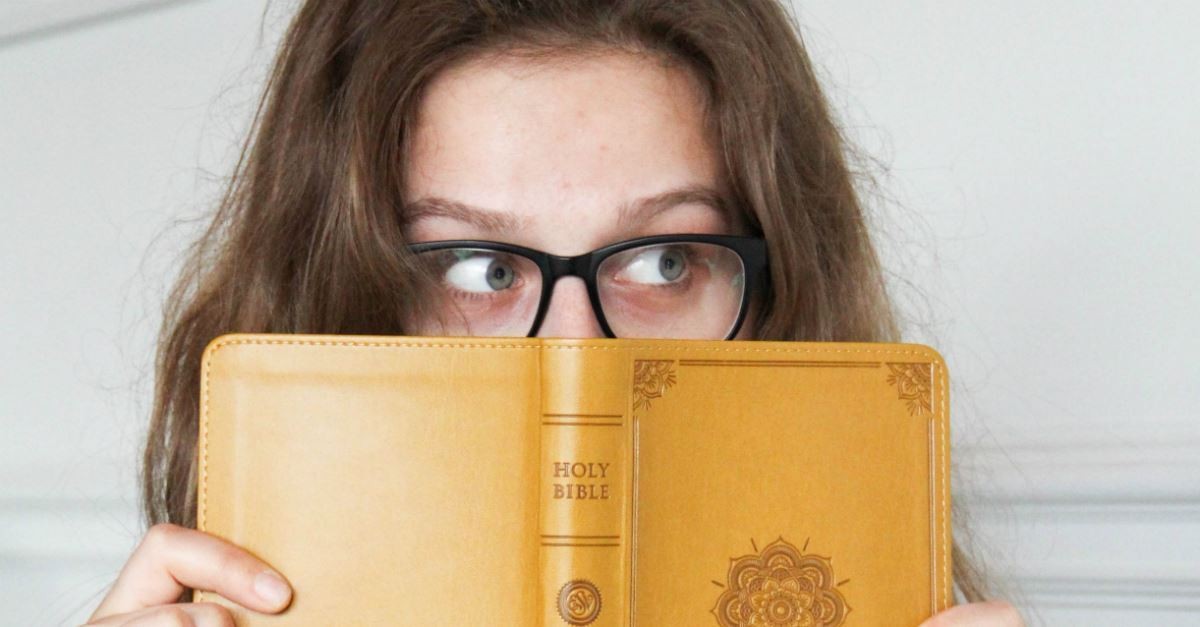 2. Fear tells us Scripture's promises don't apply to us or our circumstances.
How many times have you read a passage regarding God's love and care and immediately dismissed it? Your thoughts turned to all the reasons that truth wouldn't apply. But Scripture tells us that "no matter how many promises God has made, they are 'Yes' in Christ. And so through Him the 'Amen' is spoken by us to the glory of God" (2 Corinthians 1:20, NIV).
Christ is the fulfillment of every promise God has made throughout the pages of Scripture, from the beginning of time. That doesn't mean He'll always answer every prayer as we desire. Doing so could contradict the promise He made in Romans 8:28-30, which says God will work all things together for our good.
What this does mean is that we can trust His love endures without favoritism or conditions, His presence remains even when we can't feel Him, and His faithfulness and care will sustain us long after we breathed our last.
Photo Credit: © Unsplash/Sarah Noltne
Slide 3 of 5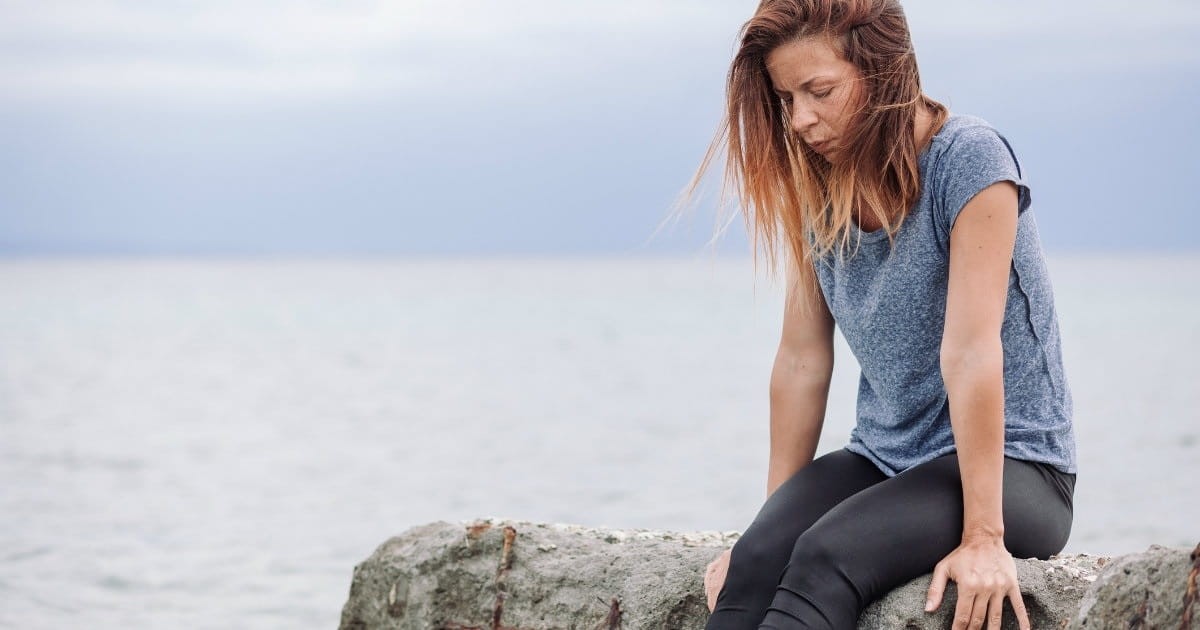 3. Fear tells us to rely on ourselves.
Why am I tempted to grasp for control, to fall into self-sufficiency, when my world most feels out of control? Wisdom tells me this is the worst thing I can do, the most dangerous position I can place myself in. The closer I grow to Christ and the more I come to know His character, the more grateful I am of His sovereignty. In fact, I praise Him that I'm not in control; that He is instead.
Consider this: When catastrophe hits, I'd much rather God, our all-knowing, all-powerful, all-loving Creator, manage the world than limited, short-sighted, and largely powerless Jennifer Slattery.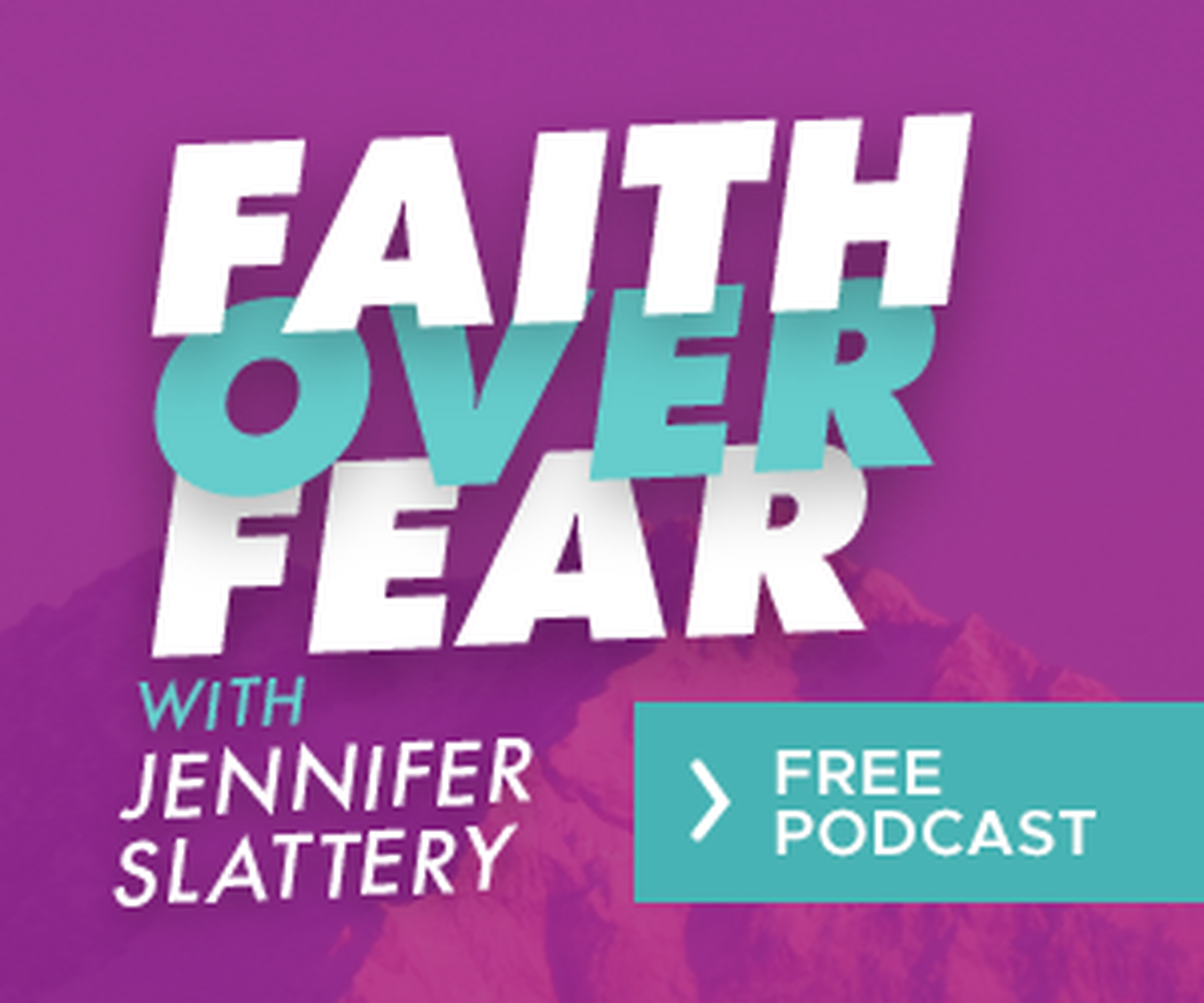 In my Faith Over Fear podcast, I encourage listeners to intentionally remember who God is, what He's done, and what He's promised. In short, to combat their fears with truth. God doesn't want us to live in fear, and in Christ, we have all we need to live victoriously.
Here are some verses that anchor our hearts in God and help us to, daily, choose faith over fear:
Psalm 90:2 says, speaking of God, "Before the mountains were born or you brought forth the whole world, from everlasting to everlasting you are God" (NIV). This tells me God existed before all things and will exist forever.
Hebrews 1:3 says, He sustains all things by His powerful word. When He speaks, light expels darkness and life conquers death. He knows all, what happened yesterday, what's occurring now, and how every moment of history will unfold (Isaiah 46:10). He is enthroned as King over every nation, every kingdom, and every system, forever (Psalm 29:10).
Psalm 135:6 says, "The Lord does whatever pleases Him, in the heavens and on the earth, in the seas and all their depths" and Proverbs 16:4 tells me He works everything out to its "proper" end. These realities might be terrifying, if not for the fact that His every action stems from His loving and attentive Father's heart.
Slide 4 of 5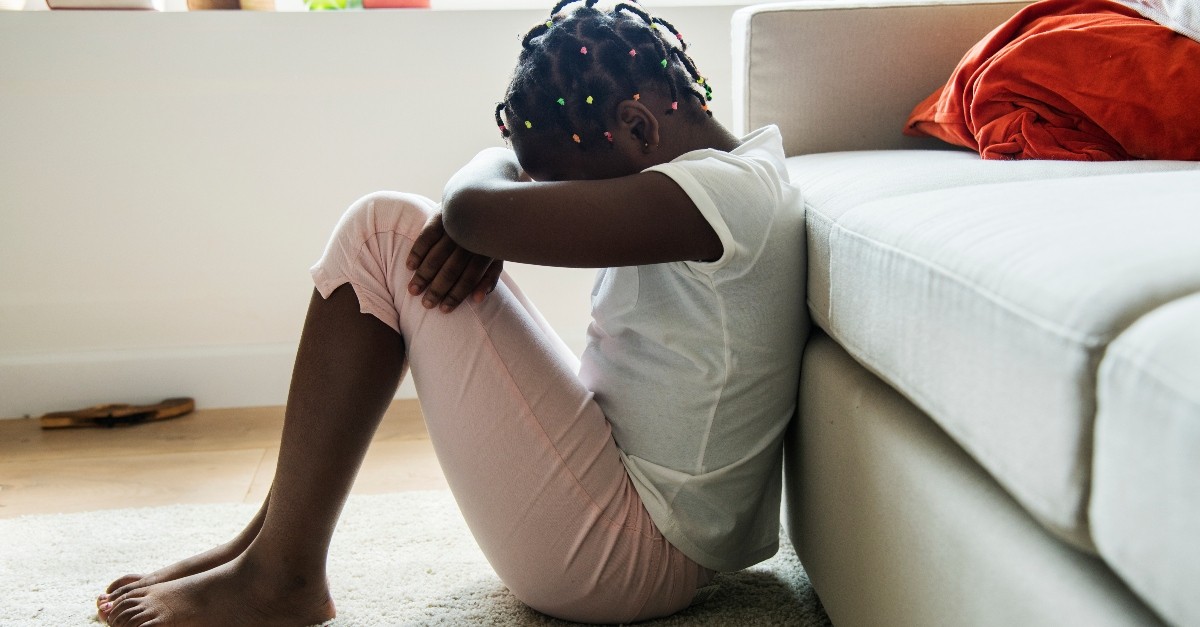 4. Fear deceives us into believing our emotions are reality.
We often give our feelings far too much weight. We assume because our circumstances feel hopeless, they indeed are, when this is far from true. We belong to the God of hope, the One who is and determines reality—all that is true. When we feel defeated, we must remind ourselves that, in Christ, "we are more than conquerors through Him who loved us" (Romans 8:37, NIV).
Consider the context of that verse. After discussing the pain God's children experience in our broken world (Romans 8:18-25), Paul, the author, told us "the Spirit intercedes for us" (v. 29), God is working on our behalf (v. 29), and He's using our circumstances to transform us (v. 30). Then Paul asked, rhetorically, "If God is for us, who can be against us?" and what could possibly separate us from the love of Christ? "Tribulation, or distress, or persecution or famine or nakedness or danger or sword?" (v. 36).
To which he replied, "No, in all these things we are more than conquerors" not because we are strong or capable in our selves but because God, Creator of all, is strong in us.
Did you catch that?
Regardless of what comes against us, we're not just conquerors. We're "more than conquerors." In other words, we conquer mightily and are overwhelmingly victorious. This truth isn't dependent on our emotions.
This means we don't have to be held prisoner to our emotions, nor must our emotions become victims to our circumstances, because in Christ, we always have the power to prevail.
Photo Credit: © Getty Images
Slide 5 of 5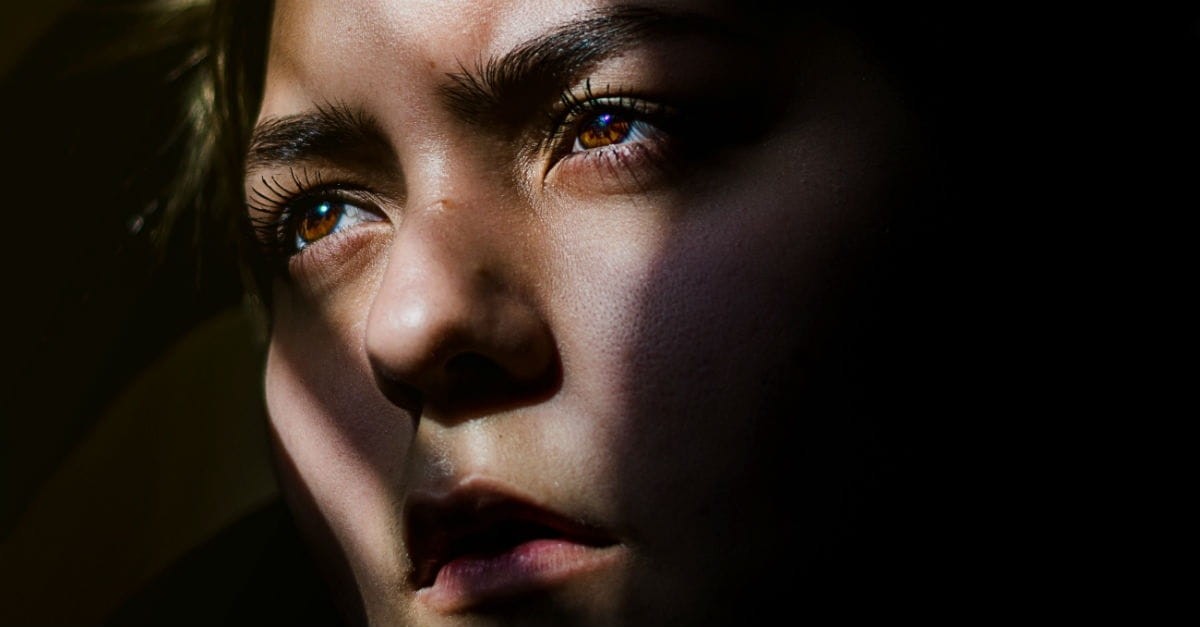 5. Fear tells us God isn't with us in the struggle.
Our fears always make some kind of proclamation regarding God. They indicate we've either grabbed hold of something false or haven't fully embraced a truth. As a result, we can easily adopt what I term orphan mentality. It can trick us into believing that we're basically all alone, abandoned, and left to navigate a harsh world by ourselves.
But Scripture says we belong to the God who sees. We're loved by the One with complete authority over all. We're held by the everlasting God who stands with us from beginning to end. We're cared for by the All Sufficient One who surrounds us with His protective embrace. God is our provider and the One who heals. He is the Lord of heaven's armies, our companion and friend.
Fear tries to pull us from God and capture us in a whirlwind of uncertainty, but Christ has given us everything we need to live courageously. He goes before us, stands behind us, walks beside us, and works within us. By remaining close to Christ and arming ourselves with truth, we can choose faith over fear.
---
Jennifer Slattery is a writer and speaker who's addressed women's groups, Bible studies, and writers across the nation. She's the host of the Faith Over Fear podcast and the author of Hometown Healing and numerous other titles. Find her online at JenniferSlatteryLivesOutLoud.com and Wholly Loved Ministries to learn more about her speaking or to book her for your next women's event and sign up for her free quarterly newsletter HERE. She also invites you to connect with her on Facebook and Instagram.
In her podcast Faith Over Fear, Jennifer helps us see different areas of life where fear has a foothold, and how our identity as children of God can help us move from fear to faithful, bold living. You can listen by clicking on the link below or by visiting LifeAudio.com.
Photo Credit: © Unsplash
Originally published Monday, 13 April 2020.