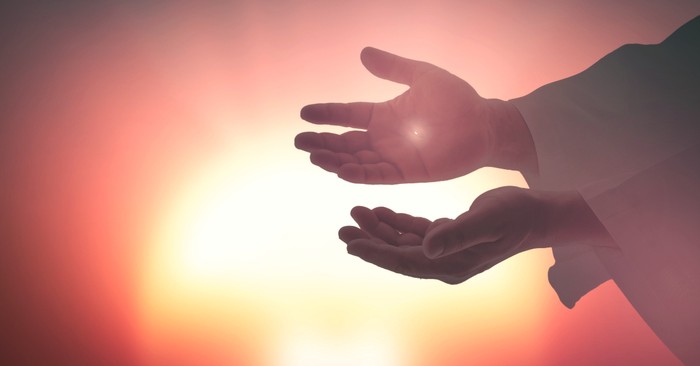 Any trial you endure, He understands with personal and divine knowledge.
Seated around the table, my husband and I listened in horror as the bone marrow transplant specialist explained life post-transplant. We had just married, and I didn't want to discuss death when life seemed brand new. Learning my touch and my kiss could be dangerous, even deadly, crushed this newlywed bride's spirit.
As newborn Christians, my husband and I didn't know we could pray to Jesus using different names. Perhaps you're wondering what some of these names might be. Let's look at five names for Jesus Christ that I pray to in my difficult seasons. You'll want to remember a few to use yourself:
1. Immanuel: God with Us
"The virgin will conceive and give birth to a son, and they will call him Immanuel" (which means "God with us"). (Matthew 1:23 NIV)
Jesus Christ, God the Son, came to earth as a baby born to Mary. He was fully God and fully Man, but He loved us to such a degree that He wanted to live with us. Jesus obediently conformed to the will of the Father by leaving the glories of heaven to come to earth, and die on the cross for our sins.
Immanuel comforts us. He lived on this earth as we do. He knows what the sting of death feels like. He expressed great concern for His mother, Mary, knowing His death would grieve her. He tried to prepare His disciples for their most horrific trial, His crucifixion. He knows hunger and thirst. He knows pain and rejection. He experienced hatred and physical torment.
When we pray to Immanuel, He gets us. He understands because He has experienced life. When your heart breaks, He can empathize with you. When your body aches, He knows that feeling. Any trial you endure, He understands with personal and divine knowledge.
Not only did Immanuel experience these things on earth, but He knows them now in heaven. Immanuel, God with us, never leaves us. He knows when we feel frightened or worried. He knows when we soak our pillows in tears.
He walks through the floods and the fires with us. Immanuel gives us comfort and reassurance. Call out to Him today.
Immanuel walked that road with us. As years passed, He never left us alone.
2. Good Shepherd
"I am the good shepherd. The good shepherd lays down his life for the sheep." (John 10:11 NIV)
This is one of my favorite names for Jesus. Our good shepherd leads us. He doesn't drive us like a herd of cattle, and He doesn't force us to follow His gentle leading.
We can turn to Psalm twenty-three and pray through that psalm, learning all the facets of our good shepherd.
We never lack for anything we need. We might not have all we want, but the shepherd provides bountifully for the sheep. He leads us into times of peace and refreshment. His hand of protection comforts us, and we never walk through valleys alone. In the presence of our enemies, He prepares a table for us, and His goodness and mercy follow us all of our lives.
The good shepherd led us from the transplant to a clinical trial. An experimental drug had shown good results with my husband's type of leukemia. Like obedient sheep, we followed Him.
What provisions can He provide you today? Is He walking through a dark valley with you?
"I am the Alpha and the Omega, the First and the Last, the Beginning and the End." (Revelation 22:13 NIV)
Alpha and Omega are the first and last letters of the Greek alphabet. In the United States, we would say "from A to Z." Jesus lived in a Greek-speaking culture. Letters form words, and words form sentences that form thoughts.
Alpha and Omega sums up the total of knowledge. No information exists apart from Him. Jesus is the first, the last, and everything in between.
Christ is all and in all. No truth exists apart from Him.
We should consult Jesus first on every matter instead of going to friends and family. We take our cars to mechanics. We take our tax papers to tax accountants. We go to the doctor when we're sick, but we should first take everything to Jesus in prayer.
Seeing a group of doctors at a university medical center, like Johns Hopkins in Baltimore, Maryland created many unknowns. The traffic, the crime, the parking, and the newness of a clinical trial could have overwhelmed us, but the Alpha and Omega knew it all. He directed us and helped us as my husband's body began to heal.
Are you down today? Take it to Jesus. Ask Him to direct your steps. He wants to carry our burdens. He wants to help us, but many times, we turn to Him last, rather than first.
4. Lamb of God
"The next day John saw Jesus coming toward him and said, 'Look, the Lamb of God, who takes away the sin of the world!'" (John 1:29 NIV)
Why would we pray to Jesus as our sacrificial Lamb of God? Today, the name draws me in, and I am eager to share what I've learned with you.
Since the fall of man in the Garden of Eden, God accepted animal sacrifices as an atonement for sin. When the Israelites prepared to leave Egypt, God established the Passover where each family sacrificed a spotless lamb and applied the blood to their door posts so the death angel would pass over them.
Each year on the Day of Atonement, the high priests sacrificed the lambs to atone for sins. This system had several problems: it was temporary and faulty. No matter how perfect the lamb seemed, it could not compare to God's holy standard.
So, Jesus Christ came to be our perfect, sinless sacrifice. He paid our sin debt in full, and animal sacrifices were no longer necessary.
When Jesus died for us, He also rose for us. Like the blood of the lambs slaughtered by the Israelites in Egypt, the blood of Jesus Christ covers us. Unlike the blood of the sacrificed lambs in Egypt, the blood of Jesus has power. In the book of Revelation, John says:
"They triumphed over him by the blood of the Lamb and by the word of their testimony..." (Revelation 12:11a NIV)
We have power over the enemy by the blood of the Lamb of God. His blood acts as a covering over us, empowering us to have victory.
When we feel defeated, like everything's going wrong, we can pray to the Lamb of God.
Not only has the Lamb of God given us present victory, but He also has future victory. The Lamb of God triumphs in the end days, and we will worship the Lamb of God in heaven.
Let's begin by worshipping the Lamb of God right now for His power over Satan, disease, depression, addictions, and broken relationships. Worship Him for the victory we walk in now, and for His future and final victory when He will rule as King.
God gave my husband victory over his leukemia. The journey took time, but we won!
Where do you need victory in your life today? Pray to the victorious Lamb of God.
5. Lord
"That if you confess with your mouth the Lord Jesus and believe in your heart that God has raised Him from the dead, you will be saved." (Romans 10:9 NKJV)
Confessing Jesus as Lord saves us from the presence of sin while believing saves us from the power of sin. When we first believed, God saved us. That's known as justification. Once we enter heaven's gates, we will have reached the final level of salvation, known as glorification.
In the middle is the process known as sanctification, and that's where confessing Jesus Christ as Lord comes in.
When we confess Jesus Christ as Lord, we aren't just making a statement, we are taking a stand. He isn't our Lord only on Sundays, but we live like He is Lord (Master) seven days a week. He's our Lord at church, and He's our Lord at home.
Confessing Jesus as Lord requires submission. He becomes Lord of our lives, and we remove ourselves from the throne.
In the Bible, Paul called himself a slave of God (Rom. 6:15). In that day, a slave had a nice life when they had a kind master. Masters took care of all the needs of their slaves. That's what the Lord Jesus does for us.
We can be either slaves of sin or slaves of Christ. Let's go one step further as slaves of Christ. On top of Jesus providing bountifully for us, we access authority when we submit to Him as Lord.
The Lamb of God gives us power, but the Lord gives us the authority to use that power. It's the perfect recipe for a victorious life.
As we traverse the trials of this world, let's take comfort in Jesus. We pray to Immanuel, knowing He is with us. We turn to our good shepherd who provides and protects us. We seek direction from the Alpha and Omega. We access power as we worship the Lamb of God, and we have authority in the name of our Lord Jesus Christ.
Satan is a defeated foe. We can walk in victory with our heads held high. We rest safe and secure in the arms of Jesus!
Photo Credit: ©iStock/Getty Images Plus/Boonyachoat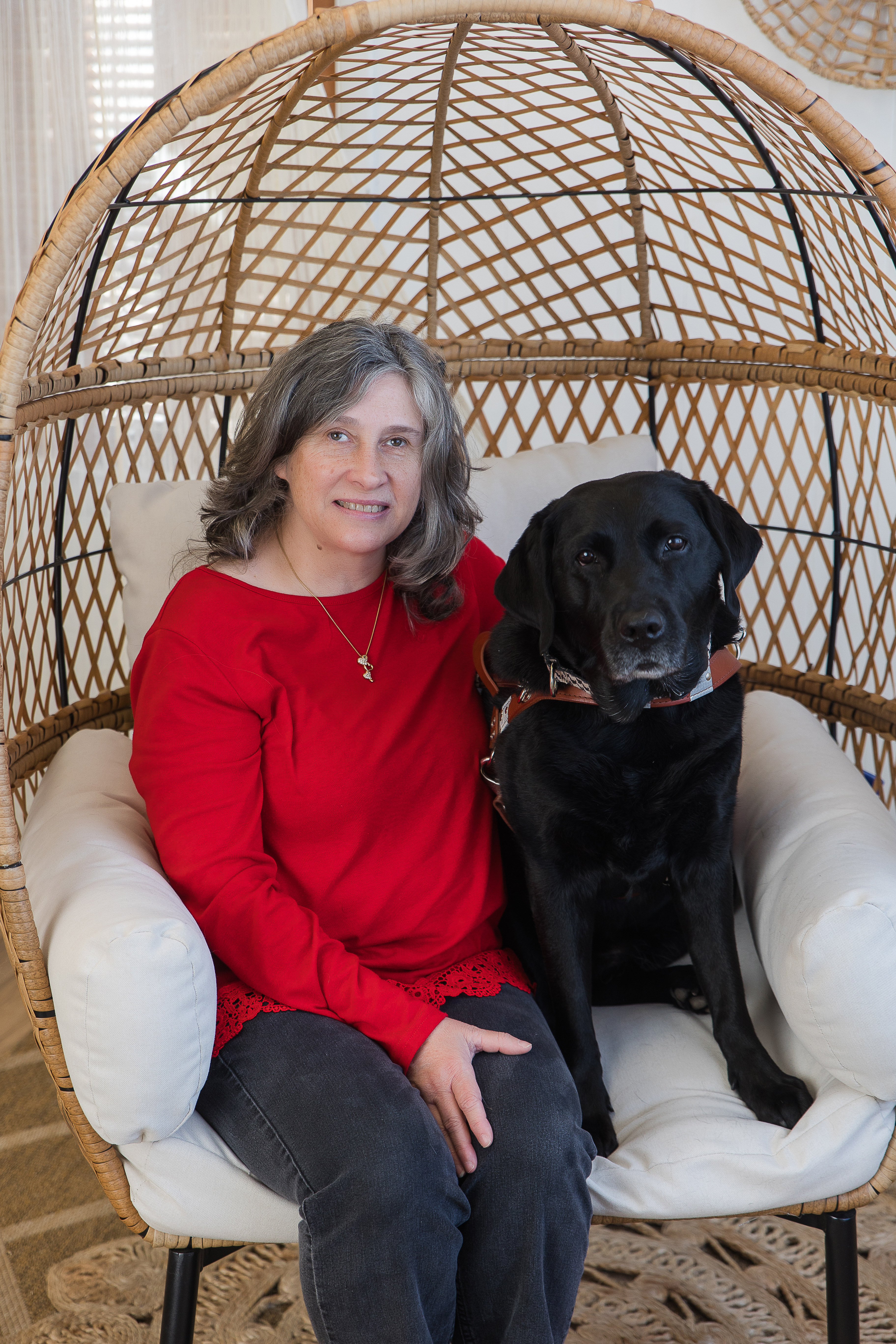 Christian speaker and author Carolyn Dale Newell uplifts the hearts of readers with encouraging devotions on her website, A Mountain of Faith. She lives in the Blue Ridge Mountains of Virginia, with her husband, Tim, and her guide dog and ministry partner, Iva. You can connect with Carolyn in her women's ministry group on Facebook.
---
---