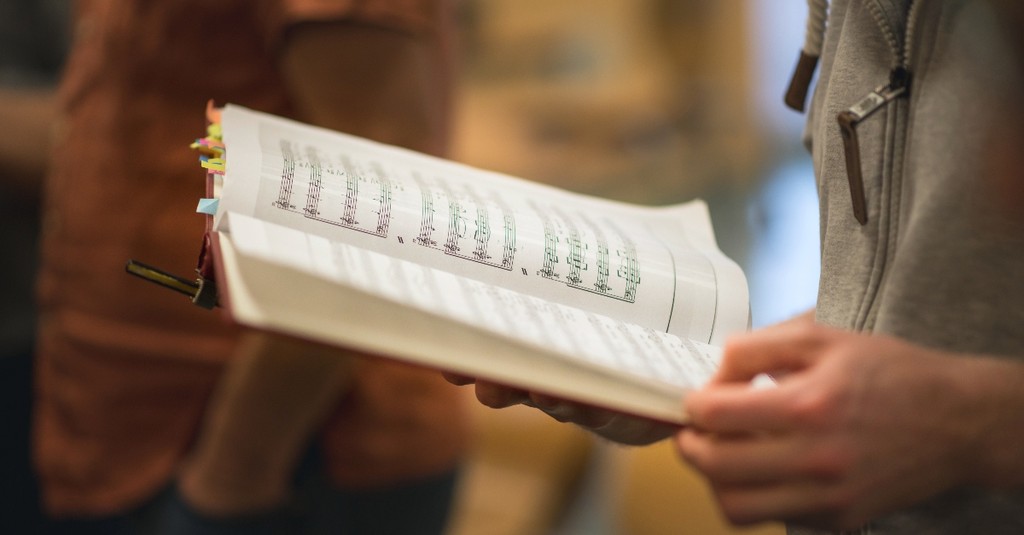 In our daily lives, it can be common for us to need to listen to a hymn to brighten our weary souls. I have struggled with depression for a decade now and I always enjoy listening to hymns. By listening to hymns, it can help relieve the weary soul. If you are struggling through this day with a weary soul, here are five hymns for a weary soul.
Photo Credit: ©iStock/Getty Images Plus/Sonja Filitz
Slide 1 of 3
"Man of Sorrows"
The first hymn for the weary soul is "Man of Sorrows" written by Philip Paul Bliss in1875. "Man of Sorrows" is a beautiful hymn to bring joy to the soul, reminding us that whatever is bringing sorrow to our weary soul, Jesus can relate to our heartache. The lyrics read, "Bearing shame and scoffing rude, in my place condemned he stood, sealed my pardon with his blood: Hallelujah, what a Savior!" Every pain, sorrow, and sadness that we feel, Jesus knows what it feels like too. It is common to feel all alone in the struggle of our weary souls, but Jesus is right there beside us in these dark times. This hymn of "Man of Sorrows" is a great song to bring serenity to your weary soul.
2. "Be Still, My Soul"
A second hymn for the weary soul is "Be Still, My Soul" by Kathrina von Schlegel. The opening lyrics of "Be Still, My Soul" consists of "Be still, my soul; the Lord is on your side; bear patiently the cross of grief or pain; leave to your God to order and provide; in ev'ry change he faithful will remain." When I feel overwhelmed with grief, worries, or stress, I listen to this hymn and it brings peace to my soul.
This hymn urges us to be still and rest before God. It is hard not to grow weary in our daily lives, especially when we are going through a particularly tough season, but God has placed hymns in our lives to help bring us out of dark depths. Another part of this song that resonates with those of us struggling with a weary soul are the lyrics: "Be still, my soul; when dearest friends depart and all is darkened in the vale of tears, then you will better know his love, his heart, who comes to soothe your sorrows and your fears." As these lyrics tell us, the Lord will hear us when we call out, and Christ will soothe our sorrows.
Slide 2 of 3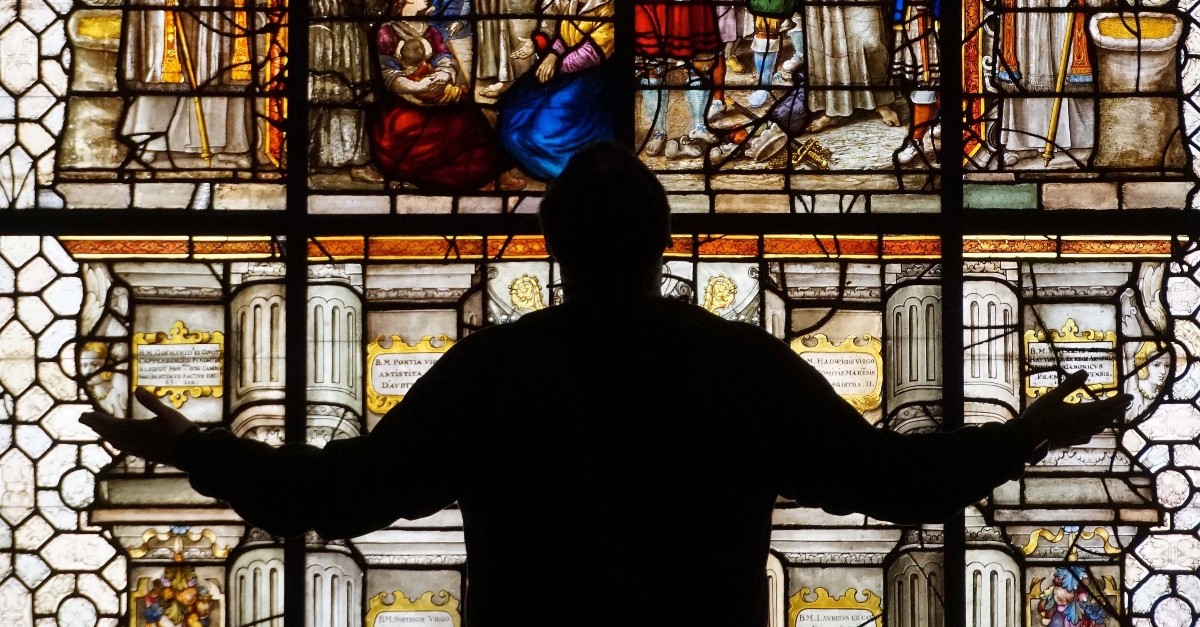 3. "Amazing Grace"
A third hymn for the weary soul is the classic hymn: "Amazing Grace" by John Newton. "Amazing Grace" was played at my mom's funeral, and every time I hear this hymn, it takes me back to that day. It is a sad feeling to hear this hymn in various church services, though I always remember this hymn to reflect on God's amazing grace that He did go to such depths to save us from our sins. These lyrics always stand out to me: "The earth shall soon dissolve like snow, the sun forbear to shine; but God, who called me here below, will be forever mine." These lyrics from "Amazing Grace" remind my weary soul that the present agony I am experiencing will pass one day, and even if I lose everything, I will always have God. Even though this hymn brings tears to my eyes, I could not recommend this song more to help bring strength to the weary soul.
4. "I Surrender All"
"I Surrender All" is a fourth hymn for the weary soul, which was written by Judson W. Van DeVenter in 1896. This hymn is a short hymn, yet it is very moving. "I Surrender All" reminds us that we can surrender our whole selves to God, and He will uphold us. In the modern 21st century, we are constantly being exposed and forced to adapt to the fast-paced world. In this fast-paced world, we have been taught that vulnerability is a weakness, but it is actually a great strength to ask for help and surrender all to God.
These specific lyrics resonate with me, and maybe they will resonate with you too: "I surrender all, I surrender all; All to Thee, my blessed Savior, I surrender all." By listening and singing these lyrics, we are reminded of the importance of surrendering our entire selves to God. Our souls can be weary if we try to carry all the worries of life on our own shoulders. Jesus wants us to bring our weary souls to Him and He will give us rest (Matthew 11:28-30). "I Surrender To All" reminds us it is vital to surrender our weary souls to the Savior of our souls.
Photo Credit: ©Unsplash/Chris Malinao Burgett
Slide 3 of 3
5. "My Hope is Built on Nothing Else"
A fifth hymn to bring healing to the weary soul is "My Hope Is Built On Nothing Else," which was written by Edward Mote in 1834. This hymn reminds us that our hope needs to be built on Christ alone. The refrain of the hymn is "On Christ, the solid Rock, I stand: all other ground is sinking sand; all other ground is sinking sand." These lyrics could not be more true as all other things that we build our life on become sinking sand unless our foundation is built on Christ.
Our weary souls can experience peace through this hymn because it brings to our attention the truth that Christ is the rock we stand on. Our hearts grow faint when we build our lives on other things, such as our successes, jobs, or relationships. We can provide relief to our souls by building our hope on the foundation of the Lord Jesus Christ. This hymn also gives our weary souls hope when it says: "When he shall come with trumpet sound, O may I then in him be found: dressed in his righteousness alone, faultless to stand before the throne." Even though we are weary now, there will soon come a day in the future when we will be with Christ, and all will be made perfect.
Rest for The Weary Soul
Each of these hymns will be able to help alleviate our weary souls. Sometimes when our souls are so weary, it is hard to brighten them up, yet these hymns meet us in our darkness just like Jesus does. The Lord knows how weary our souls can become, and He wants us to come to Him and to give us relief (Matthew 11:28-30). Jesus also wants us to cast all of our anxieties on Him because He cares for us (1 Peter 5:7). The Lord knows that on our own we are not strong enough to carry the burdens of life, but with His help, we can have rest.
If you are struggling with a weary soul, rest in the peace that your soul will not be weary forever. The Lord desires to give your soul relief, and one day, when we are with Him, we will never struggle with a weary soul again. In our daily lives, our souls can grow weary, yet God is always there to carry our burdens and provide rest. These hymns listed above can help point us back to God and help heal our weary souls.
Originally published Thursday, 12 May 2022.