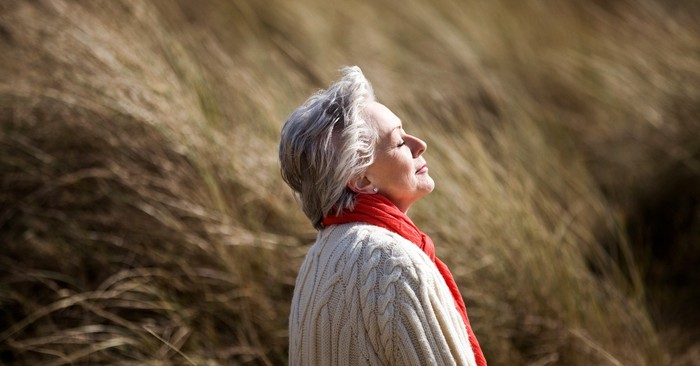 After teaching Bible studies for over three decades, I can attest that the Bible is one of the primary ways that God reveals who He is, how He wants to engage with individuals, and what He desires for us to know about Him. There are numerous attributes of God, but there are five specific characteristics that can promote a better understanding of God and help us know Him more deeply:
1. God's Love Is Boundless
There are probably more songs written about love than any other subject. Often what makes for compelling lyrics is similar to what makes sizzling soap opera scripts—cheating hearts, falling in and out of love, and broken lives. We, humans, have found every possible way to take something as precious as love and mess it up.
Fortunately, God's love is completely foreign to the kind of love we humans experience. Whereas our love is limited and often falls short, God's love does not. His love is boundless. His love is larger than our minds can comprehend. God's love is fuller and more immense than any boundary can contain. Our finite minds can barely grasp such an infinite concept.
The disciple John wrote a succinct statement—"God is love." [1] These three words pack a punch. I believe it is impossible to know God without knowing His love. God's love is an intrinsic part of who He is.
God's grace initiates salvation. God's love calls our name before we ever learn how to think or speak on our own. His love is the treasure of our faith. The Apostle Paul wrote to the believers in Corinth, "Nothing will be able to separate us from the love of God in Christ Jesus our Lord." [2]
2. God's Mercies Are New Every Morning
One of my favorite times of day is when I first wake up, but before I get out of bed. It is a special "in between" time when I am making the transition from blissful sleep to awareness that a new day has dawned. In these quiet moments, there are no blunders and no regrets. The mistakes of yesterday are gone. God's mercies enable me to begin each day with a clean slate.
Sin has been around since humankind's fall in the Garden of Eden. Despite our fervent devotion to the Lord and genuine desire to please Him, we all still stumble and fall, making mistakes that we regret. Every time I choose what is right and best in God's eyes, I have made that choice by turning my back on what is wrong. But choices are not always crystal clear. Sometimes we choose what is right; other times, we choose what is weak or cowardly.
One of the hallmarks of his character is that God is merciful. The prophet Jeremiah penned in the Book of Lamentations: "The steadfast love of the Lord never ceases, His mercies never come to an end; they are new every morning; Great is thy faithfulness." [3]
As our God of mercy, He never grows weary of forgiving us. He knows we were born with a sinful nature and that even with the best of intentions, we are creatures that will continue to sin despite His grace. God's mercies offer cleansing so that our fellowship with Him can remain intact. God's mercies humble us so that we can show mercy to others and forgive them when we have been hurt or wronged.
God's mercies change us over time, and through the years, we can slowly become more Christlike. The Apostle Paul wrote to the church in Corinth, "And we all, with unveiled face, beholding the glory of the Lord, are being changed into His likeness from one degree of glory to another." [4]
3. God Loves to Celebrate
Life is enriched when we mark milestones and special occasions with a deliberate pause. Commemorating and celebrating moments of gladness, victories, and blessings is healthy and fulfilling.
The Bible teaches us that God is purposeful about His celebrations. From the very beginning, God paused to acknowledge success and accomplishment throughout the process of creation. Genesis tells us that "God saw everything that He had made, and behold it was very good." [5] What a fine example God set for us as he chose to pause throughout creation to recognize and mark the stages and completion of His work.
The Old Testament tells how God designed seven special feasts to observe important spiritual milestones and share merriment among the Israelites. There were also festivals and holy days to mark pivotal points in their history. God loves to celebrate, and He created people to enjoy the act of celebration.
In the Gospel of Luke, we read a series of three parables Jesus shared around a central theme of something being lost. The first story was about a shepherd who lost one out of 100 sheep. The second featured a woman who lost one silver coin out of ten she greatly treasured. The third parable featured a father who lost his son to a loose lifestyle and a squandered inheritance. In all three accounts, Jesus ended each story with the individual celebrating and having a party. The shepherd rejoiced when he found the sheep. The woman was ecstatic when she found the silver coin. The father threw a huge feast to celebrate his son's return. Jesus concludes his stories by saying, "Just so, I tell you, there is joy before the angels of God over one sinner who repents." [6]
Our God loves to celebrate, and He has planted this same desire into the hearts of believers.
4. God Is Enough
Sometimes our enthusiasm for God begins to wane after many years. This is often a result of our decision to concentrate more time and energy on less worthy pursuits. This should serve as a red flag to us, indicating that our spiritual appetite needs to be refueled. God can plant within us a new thirst for His presence.
Conducting a spiritual inventory is a healthy undertaking. Periodically, we need to ask ourselves, where is my joy? Am I still living the abundant life? If not, what can I do to recapture my passion? One of my favorite Bible verses addresses these questions: "Create in me a clean heart, O God, and put a new and right spirit within me. Restore to me the joy of my salvation. Uphold me with a willing spirit." [7]
As God creates in us a clean heart, one that is fresh and eager to draw closer to Him, He will also restore to us the original joy of our salvation found in Christ. He has done this repeatedly in my life. I am grateful each time because I feel a renewed sense of hunger and thirst for Him.
We need to learn how to feed ourselves on Jesus—upon His life, His sacrifice, His word, His promises, and His power to work in our lives. Christ said, "I am the bread of life; he who comes to me shall not hunger, and he who believes in me shall never thirst." [8]
God is enough. We need to become spiritually hungry. We need to long for the way only He can fill us up. All purpose, meaning, and value in life come from God. He alone is enough to fill our souls with abundance.
5. God Cares About Our Fears
One of the most repeated phrases in all of scripture is "Do not be afraid." Both the Old and New Testaments are filled with these words spoken by God, His prophets, angels, and apostles, reminding the children of God to let go of their fears.
Jesus regularly went fishing to catch dinner. One sunny day, He and His friends set out on the Sea of Galilee. As the disciples cast their nets, Jesus settled down for a good nap. Not long after, a vicious storm arose out of seemingly nowhere, with great winds tossing the boat and waves crashing over the sides. Someone shook Jesus awake, crying out, "Save us, Lord, we are perishing!" [9] He awoke quickly and rebuked the winds and the sea, and the storm silenced. The sea once again became calm.
The opposite of fear is trust. If we can take our fears and give them to God, He will take them and dispel them on our behalf. He will, in turn, give us more faith to trust in Him. If we keep our focus on the Lord, we can turn our attention away from the worries and concerns that fuel our fear. We can look to the one who cares about our fear and has the power and wisdom to guide and direct us to overcome life's obstacles.
Photo Credit: ©iStock/Getty Images Plus/FlairImages
Kim Harvey Brannan has created and taught Bible studies for over 35 years. Check out her new book, Quiet Conversations: What God Wants You to Know About Him. Kim resides in Tampa, Florida, and has three grown children.
---
---