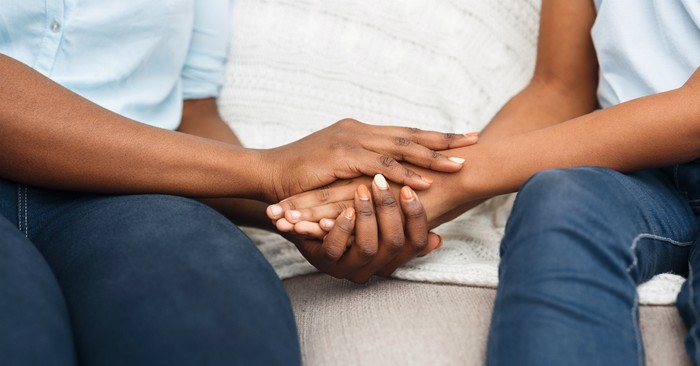 Knowledge of God and knowing God can lead to two very different life experiences. But it took me a little while to figure this out and I believe it happens in our own homes more often than we realize.
I cannot remember a time in my life when I did not have knowledge of God. But there were definitely seasons of not knowing him.
You know… there is a difference.
I was fortunate to grow up in a Christian home. I am grateful for grandparents who laid a Christ-centered foundation and a mother who led by example. However, no matter how many Bible verses they taught me, prayers they prayed over me or worship songs we sang together, there is one thing they just couldn't give me…
A relationship with Jesus.
I now know that knowledge of God and knowing God can lead to two very different life experiences. But it took me a little while to figure this out and I believe it happens in our own homes more often than we realize.
I often wonder if my children are learning how to move from a knowledge about God to a relationship with Him.
I didn't.
I knew Biblical principles and many stories from the Bible. However, I did not connect how stories like the one found in Matthew 14 of Jesus feeding 5000 people with 5 fish and 2 loaves of bread or David killing a Giant in 1 Samuel 17, could impact my life as a 10-year-old girl.
I just didn't get it.
I knew that the Bible was God's Word. I did not know how it applied to my life.
I knew that God was the Creator of the world. I did not know him as my Father.
I knew that God was Holy. I did not know that I didn't have to be holy first so that He could really love me.
I knew that Christ died to save the world from sin. I did not know how to live like I was a forgiven sinner.
At that age, I was busy trying to fix my friendships, pass my science test and convince my mother I was old enough to wear lipstick! Surely God didn't care about these things. And no way did God speak to these things in the Bible…right?
Wrong. I was wrong and I wish I knew it then. What decisions would I have made had I realized that I didn't need to wait until I was "grown up" to get to know and live for God personally.
It never fully dawned on me that the great big God of the universe knew me, completely understood me, and wanted a relationship with me as a little girl, just as much as He did with teenagers and adults.
Today, I think about this concept often as I parent four growing daughters of my own. I pray that my girls begin a life-long journey of knowing God today, in this season of their lives.
As adults, you and I may not speak the same language as our children. They don't understand how we understand, they don't necessarily care about the things we care about and they don't always think we "get it." However, their Creator does. And He has things He wants to tell them, like why He cares about their friendships, their outfits and even those science tests.
Here are 4 practical ways to help our children connect God's Word with their lives:
1. Be the example.
Let them see you reading and hear you talking about God's word in your daily life.
2. Pray for boldness and confidence with them and for them.
They need to learn early that choosing to be like Christ will not always be popular, and will often come with challenges. They need God's strength as they live for Him.
3. Help them to carve out time.
It is true that many things will not happen during our days if we do not schedule them. Encourage your children to set a time to dig into the Word of God and spend time with Him on their own!
4. Use God's Word as a standard for living.
Study God's word together and teach them how to apply it to their everyday situations. In times of joy, fear, disobedience or encouragement, find scriptures that apply and have them write and post Biblical principles around the house and in their rooms.
I pray that my children, my daughters, know and live for Christ – today and tomorrow, don't you?
Photo credit: ©GettyImages/Prostock-Studio
----------------------------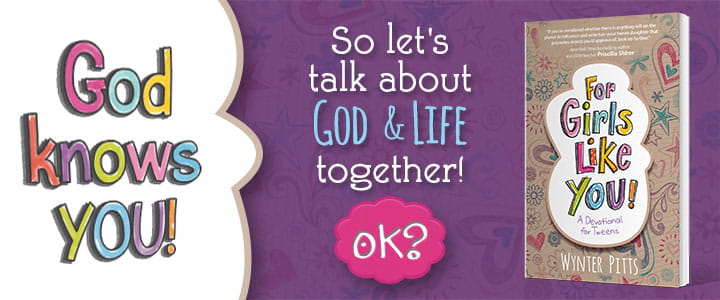 If you have a tween daughter, get a copy of new For Girls Like You Devotional for Tweens--bite-sized pieces of Truth that inspire and encourage her to get to know God and see what He has to say about her life!
Related podcast:
The views and opinions expressed in this podcast are those of the speakers and do not necessarily reflect the views or positions of Salem Web Network and Salem Media Group.
So when sin is not being confronted, or even viewed as sin at all, it's time to address it with the hope of gently helping to restore believers caught in its web. Here are 10 sins that often go overlooked in Christian community.
Stock Footage & Music Courtesy of Soundstripe.com Thumbnail by Getty Images
---
---