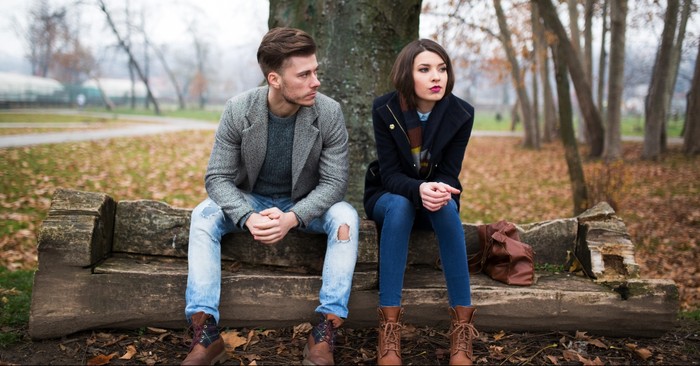 When we find our hearts in a position of ungratefulness, it disrupts our mood and shifts our perspective, but we have to allow God to repair it on our behalf and get back to a heart of gratefulness.
There is so much happening in our world today that it can be easy to feel weighed down and heavily burdened. Many things are out of our control, things we may have brought upon ourselves, and things that result from our current environment. Sometimes, life can just be hard.
In moments when it is easier for me to complain and allow my mind to think nothing is going right, I try (may not always succeed) to take those thoughts captive and see the good within a situation. It is never easy at the moment, but I have seen the difference it can make.
No matter what we are going through, we can always find a reason to give thanks. It may be hard, and sometimes we may have to dig deep when it feels like we have been hit with one thing after another, but there is always something to thank God for.
I remember having something taken from me. It was a bad feeling that initially made me frustrated, but as I took a drive, I remembered God reminding me that no one was hurt, nothing was damaged; something (that can be replaced) was just taken from me. Although I still did not like the thought of something being taken from me, I found reasons to be thankful. It was definitely an inconvenience, but God was right—it could be replaced. As the day went on, I even found myself praying for that person. "Lord, I pray they put it to good use." This was nothing but the Holy Spirit at work within me to switch my perspective and even have me pray for someone who did a bad thing. Only a broken person will choose to steal, and that broken person needs my prayers.
1 Thessalonians 5:18 says God's will for us is to be thankful in all circumstances. This can be difficult. I wish I was one who could take troubles with stride and immediately respond by being thankful in bad situations. If I'm honest, it often takes me a minute to get there, especially when things are inconvenient.
When someone has car issues, it is always inconvenient. It disrupts plans, but it has to get fixed or repaired. And even in the midst of that, we can give thanks for our car even if it isn't working properly. When we find our hearts in a position of ungratefulness, it disrupts our mood and shifts our perspective, but we have to allow God to repair it on our behalf and get back to a heart of gratefulness.
There will be times when life throws a lot at us, but as trials come, we can choose a perspective to help us see some good in a bad situation.
Let's look at four reasons are hearts are ungrateful:
1. We've Fallen Victim to Comparison
Comparison can steal your joy and make you feel less than the beautiful image-bearer you are.
Social media is a great tool when stewarded properly, but a social media break is necessary if you find yourself comparing your life to the highlight reels you see from someone else. When you can't celebrate others because of your own internal pressures, you have likely fallen victim to comparison.
It is important to guard our hearts (Proverbs 4:23) against comparison and ask the Lord to do a work inside of us.
2. We Find Ourselves No Longer Content
How can we press toward the future without comprising our contentment? It is important to plan for the future with the Lord's guidance but also be content with where He has us. There is nothing wrong with believing in the Lord for more, but we also have to be thankful for where we are and how far we've come.
Isn't it crazy how sometimes we will pray for certain things only to get them and complain about them or find ourselves not content and wanting more?
Nothing in this world will ever fulfill us. If we stay focused on things and lose focus on the only One who can truly fill us, we will remain in a place of discontentment.
3. We Aren't Taking Our Thoughts Captive
If God did not intend to give us the tools to be able to take our thoughts captive then it wouldn't be written in His Word (2 Corinthians 10:5). I believe He wrote this to remind us how our thoughts will run rampant at times because we are human. Still, He has given us the choice to take those thoughts captive and shift our perspective. Philippians 4:8 says," Finally, brothers and sisters, whatever is true, whatever is noble, whatever is right, whatever is pure, whatever is lovely, whatever is admirable—if anything is excellent or praiseworthy—think about such things." We have the Holy Spirit within us to equip us with the tools to make sure our thoughts are aligned with His Word.
4. We've Taken Our Eyes Off Jesus
Pauls tells us we should "focus on what really matters" (Philippians 1:10 NLT). When we keep our eyes on Jesus, it reminds us how He is bigger than what we are going through. It helps to change our perspective about the troubles we face because we can genuinely give thanks for the grace and life He has gifted us with. Keep your eyes on Jesus, no matter how difficult the trials you face. He can give you a reason to be thankful. He will see you through it. Trust Him through the process. God doesn't leave us to this world as orphans; He is our Father who desires to lead us through this life.
As storms come, pray to be rooted in thankfulness. Ask your Father to always allow you to find a reason to give Him thanks. If we can keep a thankful heart, we can change our perspective of how we view life and save ourselves from the lack of peace that ungratefulness brings.
Start your day with thankfulness. If you woke up this morning, you already have one reason to give God thanks.
Jesus told us that we will face many trials in this world. Although that may be difficult to hear, I am so thankful within that same breath, He said, "...but take heart because I have overcome the world" (John 16:33). Jesus gave us something to be thankful for even amid this difficult truth. God has already done enough for us when He sent Jesus so we may have life.
As troubles come your way, take heart, for He has already overcome the world.
As difficult news is given to you, take heart, for He has already overcome the world.
As people disappoint you, take heart, for He has already overcome the world.
Believers must remember that this world is not our home. We are in this world but cannot be of this world. We are temporary residents here, so we can be sure that one day we will see Jesus face to face, and the things we have spent time worrying about won't even matter. We have so much more to look forward to one day.
Will you choose to allow Him to deal with your ungratefulness so you can choose to be thankful today? While you wait on the unanswered prayer, thank God for what He has already done. Take inventory of all the things He has blessed you with.
My grandfather would always pray, "Lord, thank you for protecting me from dangers seen and unseen." I wonder how grateful we would be if the Lord showed us a clip of how our lives would be if He hadn't protected us from dangers we don't even know about. I believe we would have even more reasons to thank Him for keeping us and protecting us during times we didn't even know to pray for those things.
Today, take heart and remember how Jesus has already done so much for you. He has already overcome the world.
Photo Credit: ©iStock/Getty Images Plus/Constantinis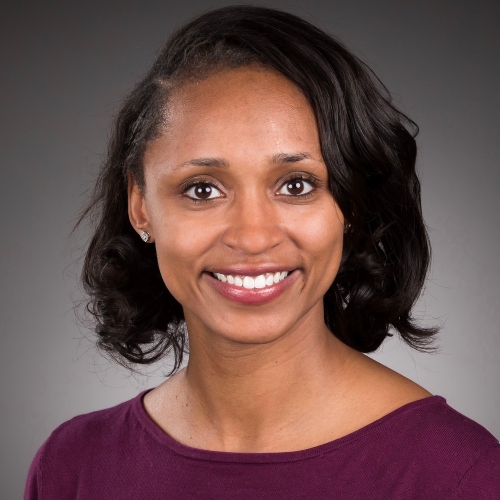 Shakia Clark is a writer, marketer, and servant leader who is passionate about encouraging women to experience God's best for their lives. She has a heart for women to see themselves the way that God sees them. She finds joy in coming alongside them in their journey. When she isn't writing, you can find her spending time with friends and family, traveling, reading, trying new recipes, or actively serving her community. She blogs at www.shakiaclark.com.
LISTEN: Being Complete in Jesus (Understanding Matthew 5:21-48)
Hearing Jesus is a devotional journey through the gospels, where we explore the teachings of Jesus chapter by chapter. If you're seeking to live a life that reflects God's, this podcast is for you.
The views and opinions expressed in this podcast are those of the speakers and do not necessarily reflect the views or positions of Salem Web Network and Salem Media Group.
WATCH: 10 Sins Christians Downplay (and Why They're So Destructive)
Stock Footage & Music Courtesy of Soundstripe.com Thumbnail by Getty Images

---
---