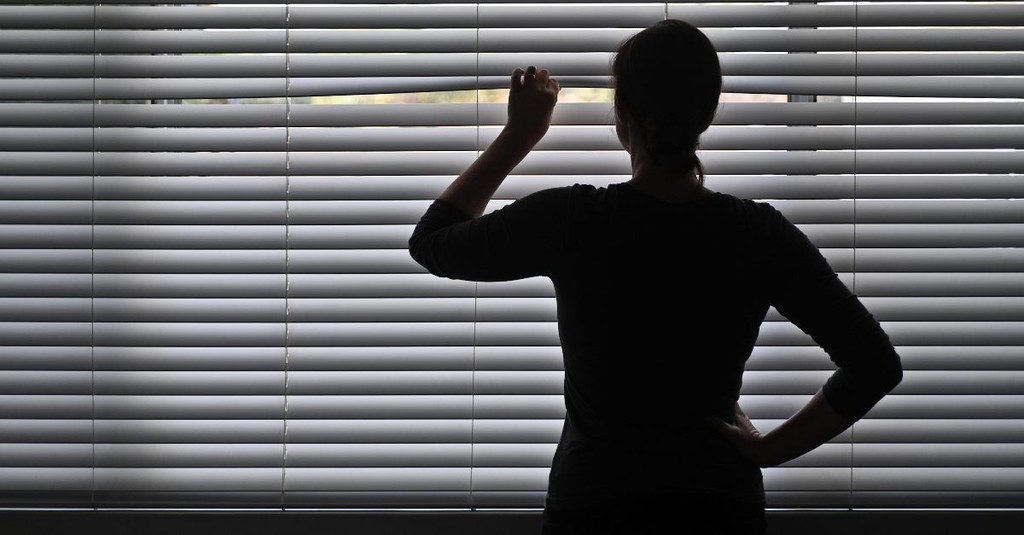 "I know what You want, God. You want me to broaden my horizons, but I'm afraid." There, I admitted it as I walked my black Lab around the yard. As I continued praying, I heard an airplane. "Is that what You want?"
I haven't had the courage to pick up the phone and call the large church fifty miles down the road. Am I afraid of making the call, or am I really afraid they will ask me to speak? Probably both.
It sounds like fear, but fear begins with doubt. The root of doubt springs up in many different forms. When we worry, we doubt. When we get discouraged or anxious, we doubt. When we feel rejected, we really doubt.
We either doubt God, ourselves, or others. Yet, God remains faithful. Why do we doubt?
Photo Credit: ©iStock/Getty Images Plus/chameleonseye
Slide 1 of 5
The Root of Doubt
We live in a sin-cursed world and in bodies of flesh that struggle with the Spirit daily. We have an enemy who has used the power of doubt to stir up trouble ever since the Garden of Eden.
If you know me, you might be surprised to learn that once again, I am battling fear. I'm human. Yes, I'm the one always writing about faith. Yes, I'm the one who talks about a walk-on-water faith. As an author and speaker, I have to live what I write, almost like practicing what you preach.
But friend, don't give up! Don't think it's impossible to overcome doubt. With God, all things are possible (Luke 1:37). We just have to overcome it time and time again. So, when I give you these ten promises, please know that I still turn to them myself. I've memorized most of them. I pray them back to God. I remind myself that until we reach heaven, we will always battle doubt. Victory comes when we not only conquer the doubt but we also walk out our faith. Here are my favorite promises that I cling to when doubt wants to stop me in my tracks:
"Now to him who is able to do immeasurably more than all we ask or imagine, according to his power that is at work within us…" (Ephesians 3:20 NIV)
We can't pray this verse without the Spirit's power boosting our confidence in God. Not only is God able to do things, but He does them in abundance. God has never given me anything insufficient.
Some close friends have been praying about the release date for my new book. Even with something insignificant, God has blown us away with the way He is answering our prayers. Watching God move increases our faith. When He is faithful in little things, imagine His faithfulness in larger things.
Slide 2 of 5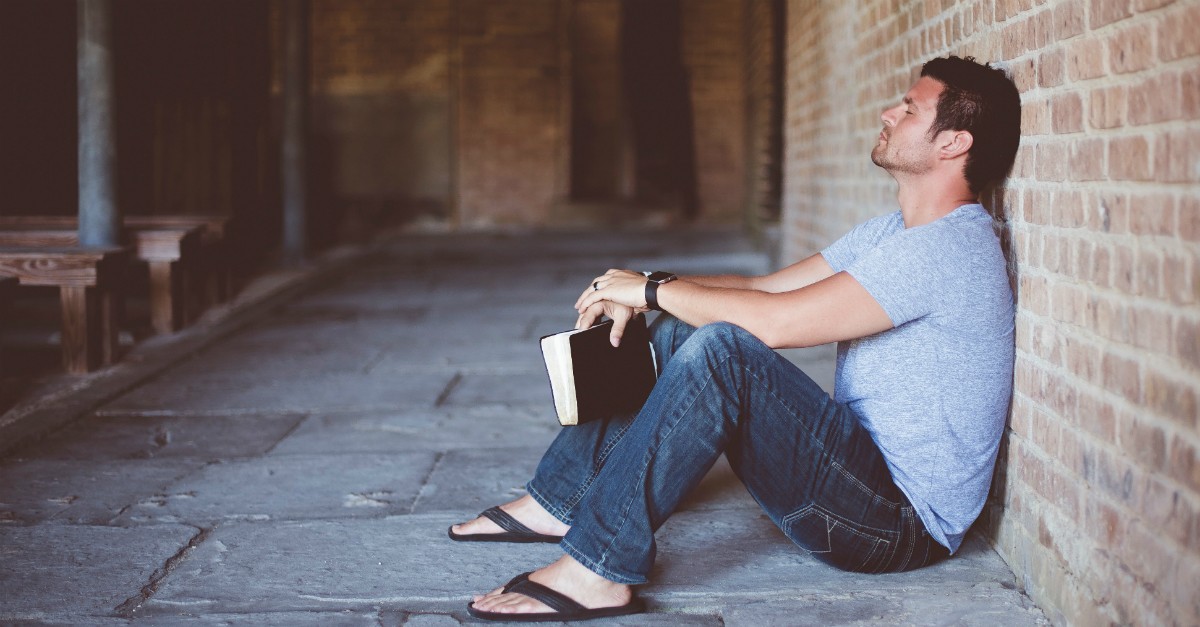 2. Mark 11:24
"Therefore I tell you, whatever you ask for in prayer, believe that you have received it, and it will be yours." (Mark 11:24 NIV)
About seven years ago, I saw this verse as if I'd never seen it before. Jesus said that when we believe, then we will receive. That almost sounds like the prosperity gospel, but it's not. We know the Bible never contradicts itself, so we know believing works in coordination with praying for God's will.
When I realized the promise of this verse, God laid it on my heart to believe for something unimaginable. Most people thought it crazy, but when God answered my prayers, they had to reconsider the truth of this promise.
"And we know that in all things God works for the good of those who love him, who have been called according to his purpose." (Romans 8:28 NIV)
At the bottom of our driveway, you will see a sign with this verse. As newlyweds, we held tight to this promise during my husband's battle with leukemia. It doesn't mean that every single bad thing culminates in good, but when you throw it all together, that's when God works it out for good and for His purpose.
When you make bread, you wouldn't taste a pinch of flour, would you? I know I will never taste buttermilk again, but when you mix flour, buttermilk, and a few other ingredients, you get delicious bread hot out of the oven.
Photo Credit: ©Unsplash/Ben White
Slide 3 of 5
4. Philippians 4:7
"And the peace of God, which transcends all understanding, will guard your hearts and your minds in Christ Jesus." (Philippians 4:7 NIV)
I probably pray this verse daily. So much in this world threatens our peace. Worry, stress, fear, rejection, insecurity, and the list can go on. Some promises come with conditions, and if you read the preceding verse, you will find these conditions; stop being anxious, pray, and be thankful.
Anxious refers to a plethora of emotions. Paul tells us to forbid those thoughts from our minds. He tells us to, instead, pray with thanksgiving.
When I notice negativity taking up space in my mind, I immediately start praying. My mindset changes and I find it impossible to fret.
"And my God will meet all your needs according to the riches of his glory in Christ Jesus." (Philippians 4:19 NIV)
Do you ever get in a financial pinch? When we have a firm belief in this promise, we know God will provide. Like the previous verse, we need to evict all negative thinking and replace it with the truth of God's faithfulness to provide what His children need.
"You, dear children, are from God and have overcome them, because the one who is in you is greater than the one who is in the world." (1 John 4:4 NIV)
This verse became a favorite when I encountered a wild black bear on our hotel grounds in Gatlinburg, Tennessee. The Smoky Mountains are their native home, and tourists run into bears quite often in the downtown area. The bears have almost become domesticated, so at least I had that going for me.
I screamed, and the bear ran off, but it shook me up. Once behind the safety of the hotel door, I pulled my phone out to call my husband.
I had been trying to memorize this verse, and it popped up on my phone. I knew God had protected me from that bear, and I've loved that verse ever since.
Slide 4 of 5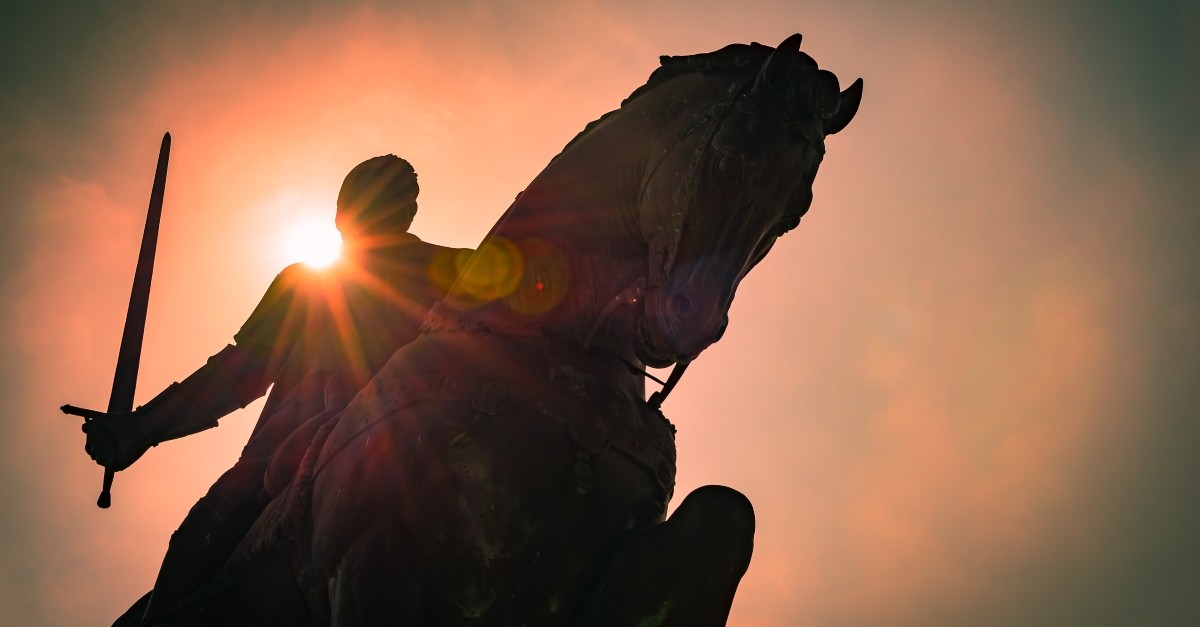 7. 2 Timothy 1:7
Our enemy prowls about like a roaring lion, seeking to devour us (1 Pet. 5:8). I think I may have been safer with the bear, but always remember the one within us is greater than our enemy.
"For the Spirit God gave us does not make us timid, but gives us power, love and self-discipline." (2 Timothy 1:7 NIV)
We can replace timid with the word fear, which is used in the New King James Version. Each time I think I have conquered fear, it always shows up in a different disguise. Knowing that fear comes from the evil one, and not God, gives us confidence that we have no reason to be afraid.
Look at what God gives us. He gives us His power. Many times, we feel powerless, but that's because we have no power in ourselves. We have the power of the Holy Spirit who dwells within us.
1 John 4:18 further showcases this truth: "God gives us love. He loves us, and He pours love into our hearts so we can love others. Perfect love casts out fear."
God gives us self-discipline. When fear controls me, I feel unstable. God gives us the stability to discipline ourselves. That way we can recognize the deception of fear and live courageously.
"no weapon forged against you will prevail,
and you will refute every tongue that accuses you.
This is the heritage of the servants of the Lord,
and this is their vindication from me,"
declares the Lord." (Isaiah 54:17 NIV)
This verse makes a great war cry. We can blame the devil for too many things, but his weapons will never prevail. He will form them, like a blacksmith forms tools, but when he uses them against God's children, they will fail every time. We have that promise in this verse.
Photo Credit: ©Getty Images/cineuno
Slide 5 of 5
9. Psalm 91:4
"He will cover you with his feathers,
and under his wings you will find refuge;
his faithfulness will be your shield and rampart." (Psalm 91:4 NIV)
This verse portrays God as a mother hen fluffing out her wings over her little chicks whenever the chicken hawk swoops in to harm them. God's mighty hand of protection should remind us to feel secure despite whatever frightens us. It's a great weapon in spiritual warfare.
God is our refuge, a place of safety and security. Like the child who falls off his/her bike, and runs to their mom with a skinned knee, we run into our heavenly Father's arms.
"When anxiety was great within me,
your consolation brought me joy." (Psalm 94:19 NIV)
If you've ever lived with an anxiety disorder, panic attacks, PTSD, or depression, you will love this verse. Look at the contrast! God takes us from great anxiety to joy. His love acts as the bridge that takes us from a place of darkness and brings us into His marvelous light.
If you have a tendency to get discouraged or you need to fight off the triggers that threaten your mental health, pray this promise. It gives us a new perspective.
I've enjoyed sharing my favorite Scriptures with you, and my prayer is that you have found a few verses that you will add to your own strategy whenever you need to overcome doubt. We are overcomers, so let's live victorious lives walking in God's truth.
Originally published Wednesday, 21 September 2022.