A Prayer to Stay The Course
By Chelsey DeMatteis
"Have I not commanded you? Be strong and courageous. Do not be frightened, and do not be dismayed, for the Lord your God is with you wherever you go." - Joshua 1:9
The battle of Jericho has become a favorite Bible story in our house. This comes as no surprise as we have an almost 5-year-old little boy! We read the story, sing the song, and act out the walls tumbling down. And while this story easily captures the hearts of little ones, its incredible theme of obedience often falls to the wayside as we grow older. For that reason, this past summer, I decided to go through my 5-year-old's current favorite book of the Bible.
For some back story and context, Joshua was the one whom God appointed to lead the Israelites (God's chosen people) into the Promised Land after Moses passed away. You'll see in the opening chapter a command of the Lord given to Joshua that most Christians are very familiar with.
"Be strong and courageous. Do not be frightened, and do not be dismayed, for the Lord your God is with you wherever you go." Joshua 1:9
This may be the most memorable part of the entire story of Joshua next to the walls of Jericho tumbling down. Why? I believe it's because we, too, need this reminder as we navigate the places God calls us to go. Whether that is the mission field across the world, within the states, within your church, or within your home.
We must be both strong and courageous: Strong and steadfast in our faith as we trust God's promises. Courageous as we walk into the unknown with God who knows fully. We must be obedient and willing: Obedient to follow the call no matter what. Willing to surrender the way in which we think things should go. We must be unafraid and stand against dismay by standing upon the living, active Word of God.
As Joshua's story unfolds, we see many other stories unfold within it. We see God's people choosing to live out the very same words He commanded of Joshua. We see this in the obedience of Rehab the prostitute, the two spies sent into Jericho, and the whole people of God who faithfully marched around the city for seven days.
I felt both encouraged and enlightened when I read this story, but I also felt deep conviction. Do I live like the people of God in Joshua's day where the Lord has me now? Am I genuinely seeking to be strong and courageous in Christ, or do I choose the more comfortable route? What took place before and at the Battle of Jericho was anything but comfortable. It took an enormous amount of faith and trust in the Lord to do all He had commanded. Not only that, but once those walls came tumbling down, God was only getting started.
We have 18 more chapters of watching God command His people to obey, submit, be strong, and stand firm. You will see the wrath of God, the love of God, and the leading of God on display in ways that will cause you to look at how you live for Him.
Do we live strong and courageous? Or do we live so comfortably and content that we pass by where God is directing us? Do we store up things that God tells us to lead to destruction? Or do we live from a posture of knowing we can trust our Heavenly Father, who holds all things?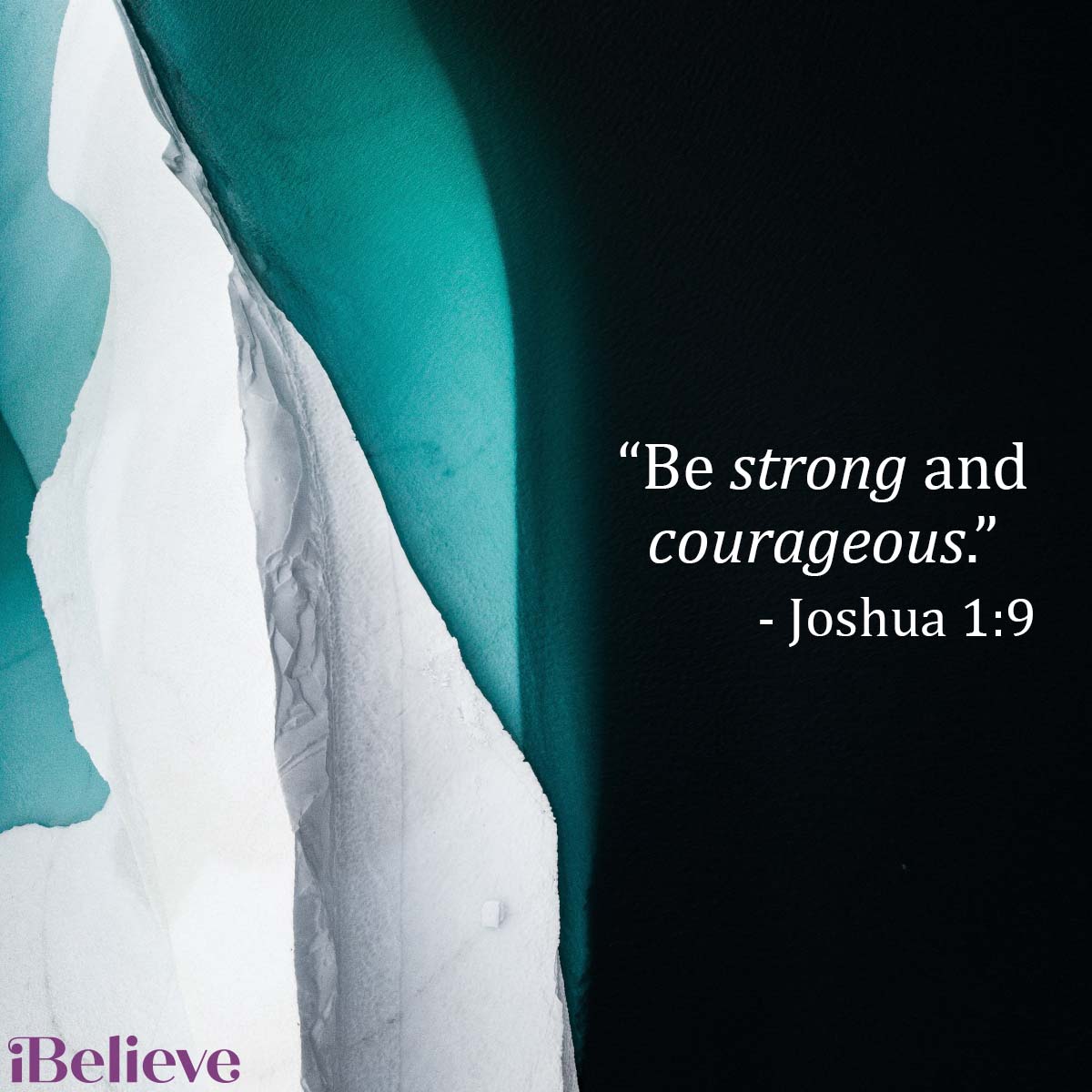 Let's Pray:
Lord, thank you for your Word and the way it captures our hearts. We praise you for the stories in scripture that draw the youngest souls. I pray that the Holy Spirit would use Joshua's story to change the way I not only live but the way in which I lead. I pray to be a follower of Christ that chooses to be strong in the faith and courageous wherever you call me because You, Lord, hold all things. In Jesus' name, amen.
Photo credit: ©SalemDesign/BethanyPyle, Video Stock footage Soundsstripe.com & Photo Canva.com
Related podcast:
Chelsey is the voice behind the Living with Less Podcast and author of the 52-week devotional More of Him, Less of Me: Living a Christ-centered Life in a Me-centered World. She writes devotions for Lifeway Women's Journey Magazine, Crosswalk.com, and iBelieve.com. She also writes Bible reading plans for the YouVersion Bible App. Chelsey lives in Central Ohio with her husband and two children. You can connect with her on Instagram @livingwithlesspodcast and at her website ChelseyDeMatteis.com.
Teach Us to Pray is a FREE prayer podcast hosted by iBelieve writer Christina Patterson. Each week, she gives you practical, real-life tips on how to grow your faith and relationship with God through the power of prayer. To listen to her episode on What to Pray in the Morning for a Worry-Free Day, click below!


Now that you've prayed, are you in need of someone to pray for YOU? Click the button below!
Visit iBelieve.com for more inspiring prayer content.
Originally published Tuesday, 29 August 2023.