A Prayer to Remember Our Almighty Ultimate Counselor
Chelsey DeMatteis
"And he took him to Jerusalem and set him on the pinnacle of the temple and said to him, "If you are the Son of God, throw yourself down from here, for it is written, "'He will command his angels concerning you, to guard you,' and "'On their hands they will bear you up, lest you strike your foot against a stone.'" And Jesus answered him, "It is said, 'You shall not put the Lord your God to the test.'" And when the devil had ended every temptation, he departed from him until an opportune time." Luke 4:9-13
When I consider this scripture in Luke, I find myself in awe of who God is and what He did for us when He sent His Son Jesus into the world. Why you might ask? Jesus' coming changed the trajectory of life for all of us who are His. The beauty of what took place on the night of Christ's birth should echo in all we as Christians do.
One topic I've always loved to study is the sacred names of God, one of my favorites being Wonderful Counselor. We see this lived out so beautifully in Luke chapter 4 when Jesus is tempted by Satan. This story in scripture is one we cannot overlook. It puts depth and meaning to who God is and what He does for His people.
As I unpack Luke 4 (which I often do), I'm always taken aback at how Jesus shuts down the enemy's temptation. With each rebuttal He gave, it began with, "It is written or it is said". Here we see Jesus in the thick of temptation reciting exactly what God's Word says. What an incredible example this is for us because oftentimes in the throws of a spiritual attack we get overly emotional or too discouraged to speak the Word with authority and send Satan back to where he belongs.
Jesus showed us that we shouldn't speak what we "think" or what we "feel" to Satan, but what we know as all authoritative truth. (Can I get an amen!) You see, knowing the Word of God is so much more than just memorizing. It is hiding the ultimate truth, that cuts through the enemy's tactics, in our hearts. It means that we must lean into the Lord as our Counselor and speak His Word boldly because it is the only weapon of defense we have on this earth.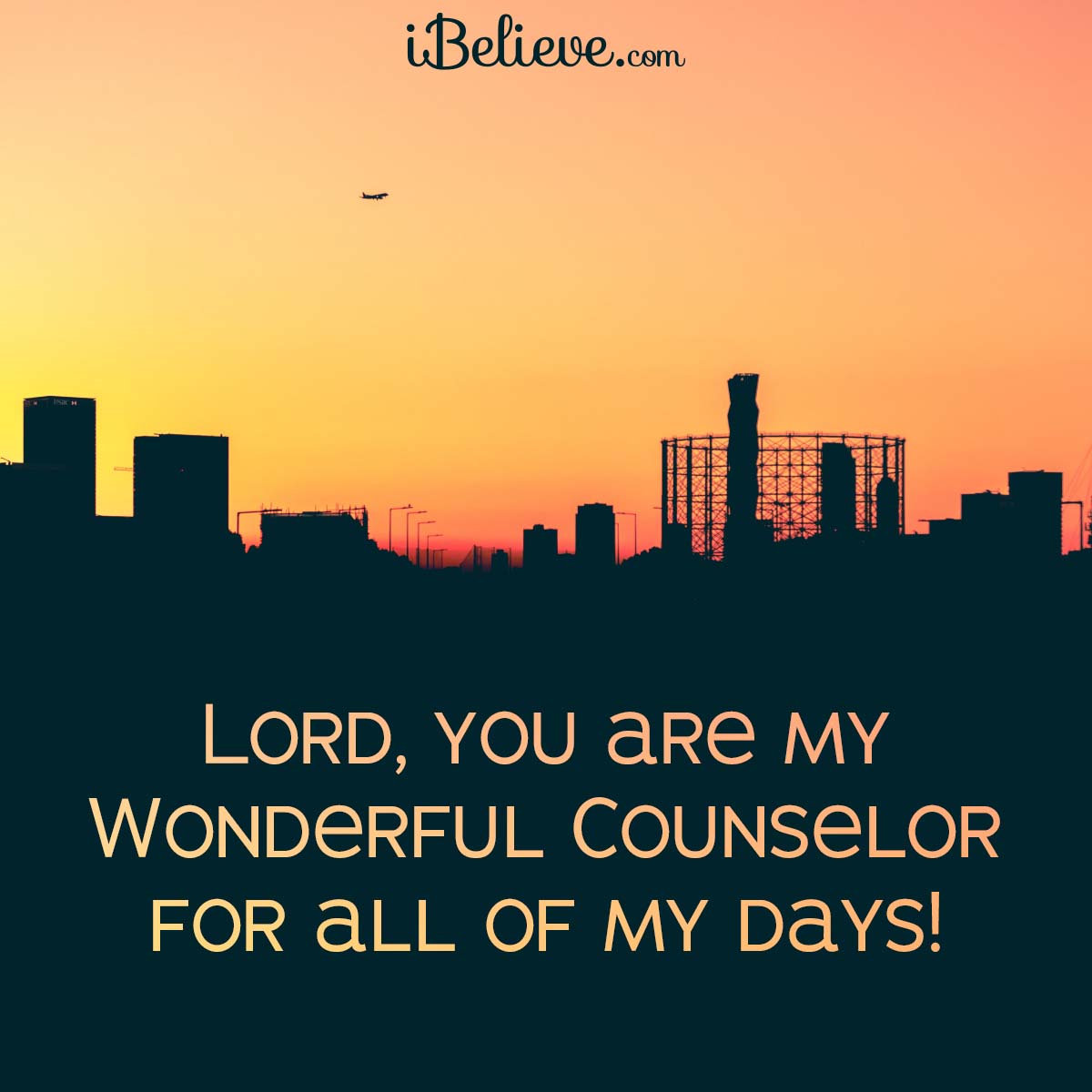 As I reflect on my relationship with the Lord and how it's grown over the last decade, I see the spots of deafening temptation that God sustained me through. I see many, many moments where His Word and His Spirit counseled my heart; guiding, directing, and protecting me through the world that we reside in for now.
My prayer for your heart and mine is that we would look to the fullness we have received in our relationship with God the Father. That we would be reminded daily to write His word on our hearts. The Lord has promised to counsel us, shepherd us, and sustain us through all the temptations that come up against us - we are never alone. Today, begin to unpack who God says He is. See for yourself why we must know His Word. And rejoice in the promise of His life!
Let's Pray:
Heavenly Father, thank you for the gift of your Word and Your promises to lead us out of temptation. I pray that I would do just as Jesus did in the midst of the attacks He faced from the enemy. Lord, as I walk through this life stir Your confidence in my heart to trust who You say You are and that You are my Wonderful Counselor for all of my days. In Jesus' name, amen.
Design credit: ©SalemDesign/BethanyPyle
Chelsey is the voice behind the Living with Less Podcast and author of the 52-week devotional More of Him, Less of Me: Living a Christ-centered Life in a Me-centered World. She writes devotions for Lifeway Women's Journey Magazine, Crosswalk.com, and iBelieve.com. She also writes Bible reading plans for the YouVersion Bible App. Chelsey lives in Central Ohio with her husband and two children. You can connect with her on Instagram @livingwithlesspodcast and at her website ChelseyDeMatteis.com.
Originally published Wednesday, 18 May 2022.