A Prayer of Blessing for St. Patrick's Day
By Debbie McDaniel
"For the Lord God is a sun and shield; the Lord bestows favor and honor; no good thing does He withhold from those who walk uprightly." Ps. 84:11
In 433 A.D., history tells us that St. Patrick was praying for God's divine protection in his work and ministry in Ireland while facing powerful enemies. He wrote this prayer called St. Patrick's Breastplate, which is still widely known and recited today.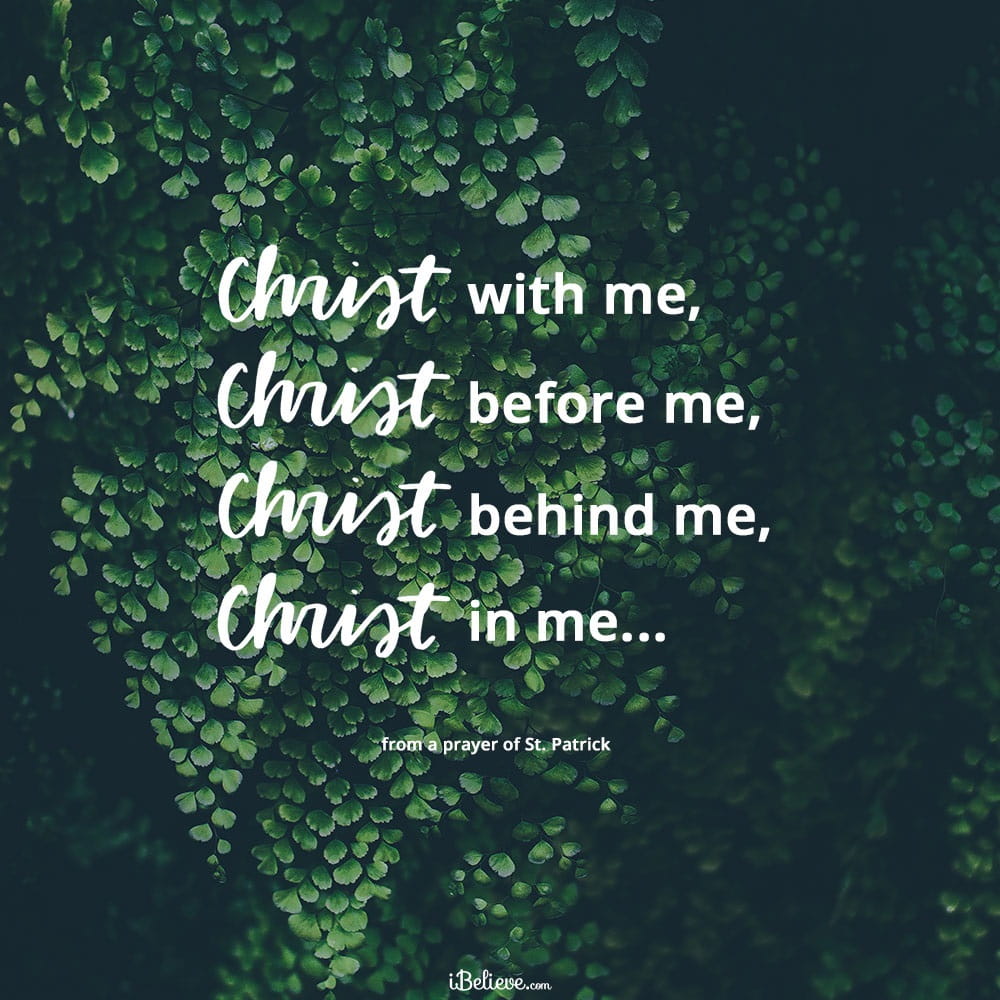 God soon opened the door for him to share Christ with the Irish King Laoghaire and his subjects, and allowed him to be a part of bringing them out paganism's dark hold to the saving power of Jesus Christ. St. Patrick was a man who knew much about darkness, hardship, and enemy territory. He had spent years in slavery after being kidnapped by pirates at age 16. And it was in those years that he later tells how he learned about the Mighty power of God's Presence and prayer.
The life of St. Patrick is such an example to us still today, that even in the darkest of times, God's Sovereignty shines over His people. He can't help but to come to our aid. He can't help but to bless us and let His favor surround our lives. Because He's a good and loving God. And nothing escapes His notice. He watches over all, and we can trust that our lives and circumstances are held securely in His hands.
"As I arise today,
may the strength of God pilot me,
the power of God uphold me,
the wisdom of God guide me.
May the eye of God look before me,
the ear of God hear me,
the word of God speak for me.
May the hand of God protect me,
the way of God lie before me,
the shield of God defend me,
the host of God save me.
May Christ shield me today.
Christ with me, Christ before me,
Christ behind me,
Christ in me, Christ beneath me,
Christ above me,
Christ on my right, Christ on my left,
Christ when I lie down, Christ when I sit, Christ when I stand,
Christ in the heart of everyone who thinks of me,
Christ in the mouth of everyone who speaks of me,
Christ in every eye that sees me,
Christ in every ear that hears me.
Amen."
We thank you that your presence is powerful and real even today. We thank that your Word reminds us over and over again, that you are always with us. Thank you that you go before us, and that you cover us from behind. Thank you for the gift of your Spirit, that you live within us, bringing life and peace. Thank you for your protection over us, that you surround our lives as a shield. Thank you for your grace and favor, for your blessings and love that you so graciously shine over your people. We look to you today, our Lord and Savior, our Rock and Redeemer. Our trust and security are in you alone. Though things may often feel uncertain around us, though struggles may mount up and we feel like we're facing enemy ground, though darkness tries hard to steal our joy away, we choose to rest in you. Thank you Lord that you are our firm foundation. We walk in your strength and victory, as you pave out our paths, and lead our way. We praise you that you bless us and keep us, that you make your face shine over us. We love you Lord. We hold on to your truth, and rely on your presence in us, and around us.
In Jesus' Name,
Amen.
Find more by Debbie at www.debbiemcdaniel.com, Facebook, or Twitter.
Want more Your Daily Prayer? We also have a podcast! This podcast is different than the written devotional you just read, but carries the same commitment to a closer look at Scripture each day. You can find out more by clicking the link below!
Now that you've prayed, are you in need of someone to pray for YOU? Click the button below!
Visit iBelieve.com for more inspiring prayer content.
Originally published Thursday, 17 March 2022.