Praying Psalm 91
By: Debbie McDaniel
"He who dwells in the shelter of the Most High will rest in the shadow of the Almighty." Psalm 91:1
We trudged slowly back to the car through a crowded parking lot in the Texas summer heat. Hot, humid, full sun bearing down. I noticed my daughter matching my steps, walking close by my side the entire way back. Little legs stretching out as far as they could to match my stride. She smiled up at me and said, "Mom, look, I'm walking in your shade." She'd found the shadow, the safe place to walk. I loved that my side was her shield, giving her protection from the heat.
We may not always see it, or feel it, we might forget it's there at times, or even wonder if God has left us to fend for ourselves in the heat of hard situations of life. But His protection is real. He doesn't, He can't, forget us or ignore us. If we belong to Him, His love is too great to leave us on our own.
In whatever troubles we face today, God is the place of refuge we can run to, He is our safe place.
A reminder for us, especially in the tough stuff, that we never walk alone. Full heat of troubles bearing down hard, heavy, it's a struggle at times to keep trudging through it all. Pressure and stress can seem as stifling as a hot afternoon summer sun. Yet God whispers truth, strong and sure, "Walk in my shadow, up close to my side. It's in the safe place that brings confidence; for when we are resting in God's shadow, we will never face the full heat of our difficulties. He shelters from that pain. His shade, His shadow, diminishes what is actually felt in the intensity of all the heat. Rest, peace, and calm rise up strong, right in the struggling mess of life, and we're assured, He's in control.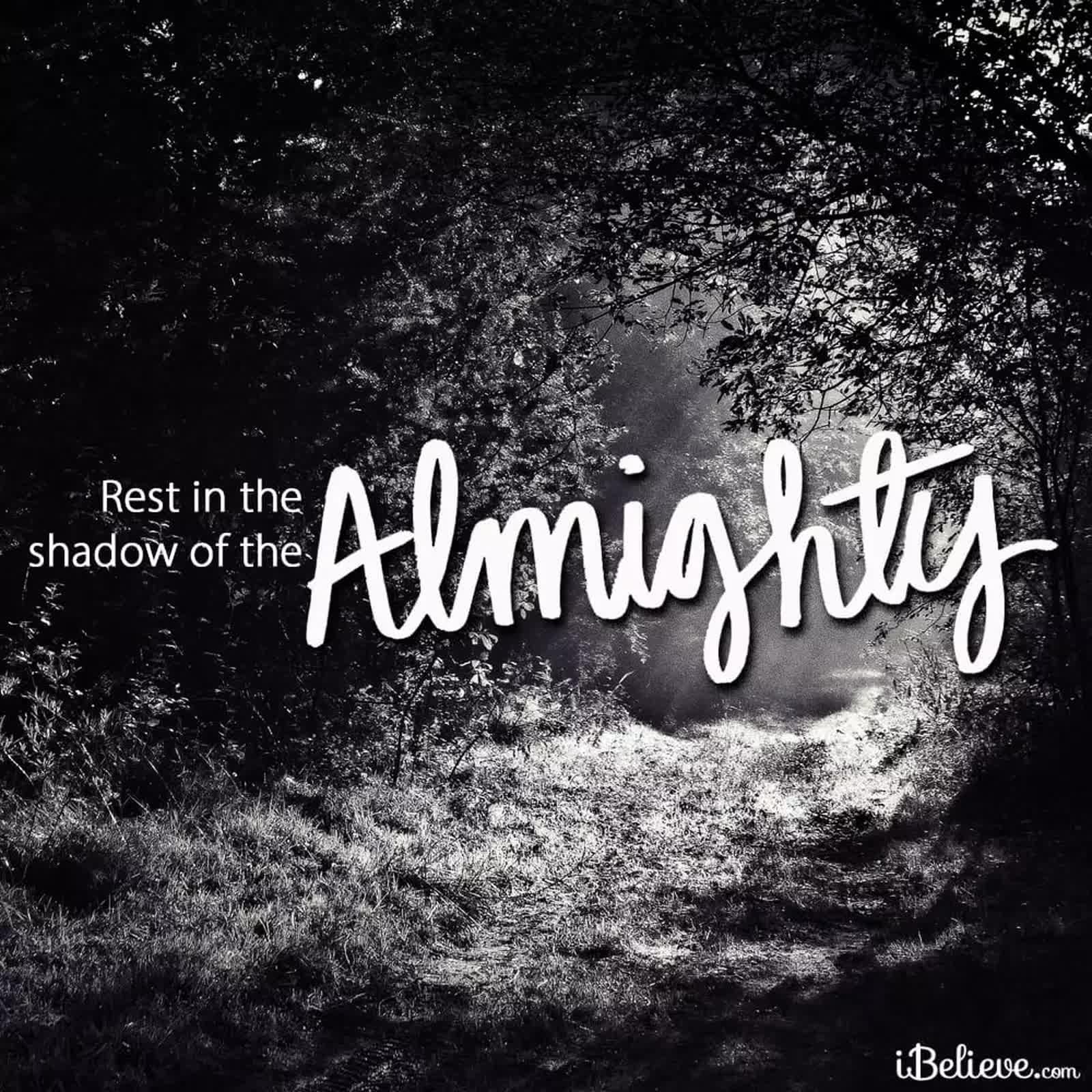 Don't ever doubt it. God works on behalf of those who love Him and honor His name. He is so good to us. We may never fully know, this side of heaven, how very much He has sheltered us from in this life.
Dear God,
Thank you for your presence with us, thank you for your Almighty Shadow. Thank you that you go before us, and cover us from behind. Thank you that you are in our midst, and that our future is secure in the place you're preparing for us.
Your words bring such hope and comfort. Remind us of your strength today, may we see glimpses of your glory and blessing along the way as we seek after you. For victory and salvation are found in you alone.
In the Mighty Name of Jesus, Amen.
Editor's Note: Content taken from the article "8 Powerful Promises of God from Psalm 91" by Debbie McDaniel. You can read that piece in full here. All rights reserved.
Teach Us to Pray is a FREE prayer podcast hosted by iBelieve writer Christina Patterson. Each week, she gives you practical, real-life tips on how to grow your faith and relationship with God through the power of prayer. To listen to her episode on What to Pray in the Morning for a Worry-Free Day, click below!


Now that you've prayed, are you in need of someone to pray for YOU? Click the button below!
Visit iBelieve.com for more inspiring prayer content.
Originally published Tuesday, 26 January 2021.