A Prayer for When You're Under Pressure
Dr. James MacDonald

You know that the testing of your faith produces steadfastness  (James 1:3, ESV).
The original Greek word for steadfastness—hupomeno—represents the most awesome thing God can give to a Christian. It's everything you could ever want in life.
Hupomeno is a compound word made up of two parts: hupo (meaning "under") and meno (meaning "remain"). It's the idea of remaining under; staying put; not wriggling away from the many pressure points in life.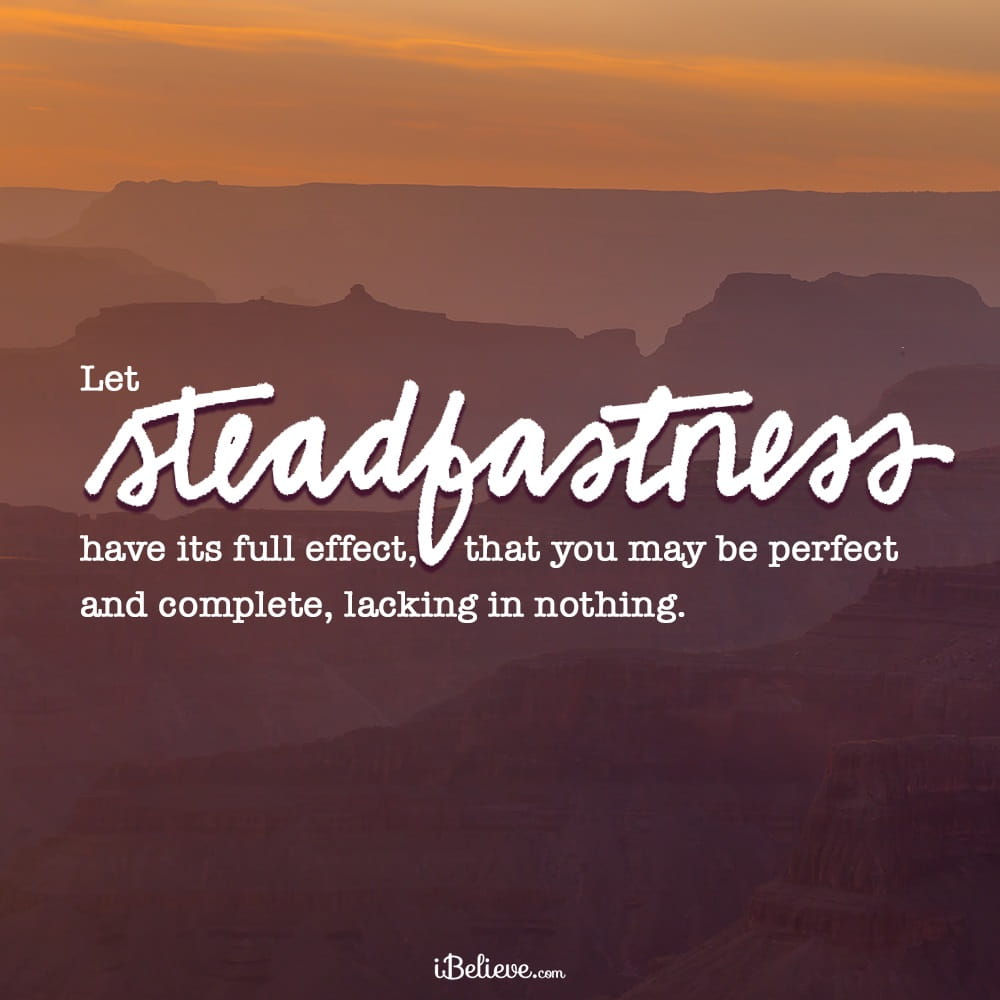 Our lives are overrun with things that exert pressure. Our marriages can cause pressure, just as singleness can cause pressure. Managing work and family demands creates pressure. The effects of aging add additional pressure. And when not strained enough by these routine forms of pressure, here come those extraordinarily unpredictable forms of pressure, like health problems, children in trouble, car breakdowns, and those seemingly random weeks when a string of household appliances goes out, one after the other.
And the greater the pressure, the more you'll wish for any way to get out from under it. Run, quit, bail. But getting out from under is not really what you want . .  because hupomeno is the funnel through which all Christian virtue flows. Every good thing that God wants to infuse into your life comes through growing your ability to "remain under" the pressure.
If pastors would remain in their churches when the challenges become heaviest, they'd experience the best thing God wants to give them. If spouses wouldn't decide they can't take it anymore, or if parents would stick it out with their prodigal kids, they'd experience what only hupomeno can produce in their lives. As James said it, "Let steadfastness have its full effect, that you may be perfect and complete, lacking in nothing" (James 1:4).
God has given you the ability to remain steady when under pressure—to remain confident in faith, in Him—and nothing can stop somebody like that.

Father, thank You for wanting me complete, where I don't lack for a thing. And thank You for creating and allowing those environments where You can perform this level of work in my heart. This is what You've made me for—to bring you glory by what You alone can produce in my weak, fragile, sinful self. Lead me to surrender my desire for comfort and relief so that I can stand strong in You. Make me "perfect and complete, lacking in nothing," through the steadfast name of Jesus, amen.
Adapted from "Steadfast Under Pressure", a devotional by Dr. James MacDonald. For more from Walk in the Word visit OnePlace.com.