A Prayer for the Winter Blues
By Meg Bucher
You have fixed all the boundaries of the earth; you have made summer and winter. – Psalm 74:17
Winter pops up in the Bible as early as Genesis 8:1. The literal Hebrew translation of the word means,"harvest time" or"autumn," but when I dug a little deeper into the word origin I found that winter has been associated with feelings of disdain dating back to ancient times! "Charaph," the root word, also carries a definition relating back to harvest time, but also this one: "to reproach, taunt, blaspheme, defy, jeopardize, rail, upbraid." Our modern-day definition of winter links the season to cold temperatures, but there's no denying the depressive state of the Winter blues that can set in months under gray skies and dead trees.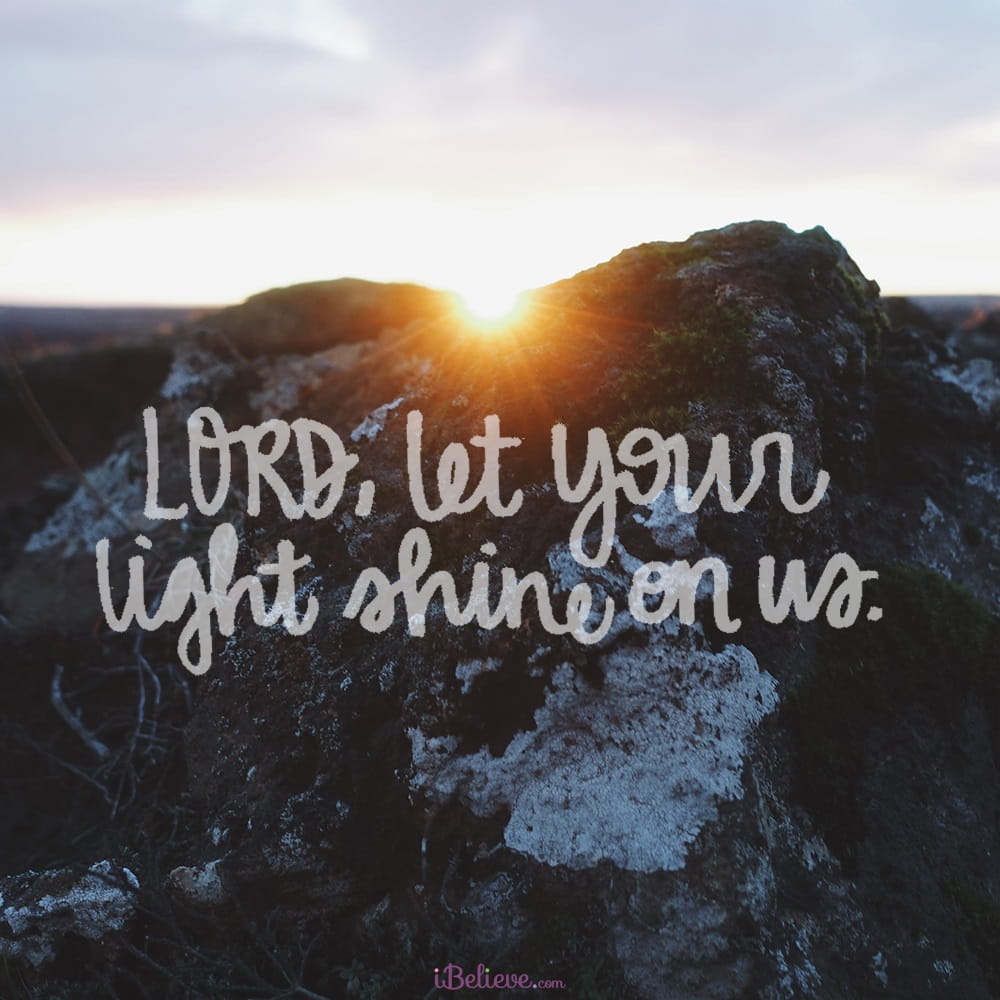 "It was you who set all the boundaries of the earth; you who made both summer and winter," the psalmist praises in v. 17 of Psalm 74. Amidst dire conditions of a city in ruins, he still becomes overwhelmed by who God is. The VOICE paraphrase of this verse reads, "You have arranged the earth, set all it's boundaries; You are the Architect of the seasons: summer and winter."
Winter and Summer are completely different seasons, yet God has a handle on both of them …and us. He doesn't rip the rug out from our seasonal barometer, taking us from hot summer nights to a frigid blanket of snow. He eases us into the change, walking us from one season to the next with Autumn and Spring in between. God is so creative, He seized the opportunity to create a time for the beauty of transition.
In an environment that experiences a full four seasons of change, we seem to constantly live in flux. Maybe that's the lesson God is teaching us. The moment we linger too long in our comfort zone, we stop growing. Even challenging changes mature the human heart. Through all weather, He remains unchanged. We change, the earth shifts and groans, but He never does. He never changes. He never fails.
When the winter blues threaten to steal our joy, remember that God reigns over all seasons, of the weather, and of our hearts. Let's pray:
Father,
Praise You for the seasonal change that so many of us witness first hand each year. Even though we can predict an inevitable shift in weather, each time a new wave of beauty ushers onto the scene we are reminded of the amazing way You have created the earth. The beauty in each season reminds us of Your creativity and finite care for life, especially ours.
Winter brings its own set of characteristic landscapes, with blankets of snow and powdery tree branches. Though the winter storms batter us and chill us to the bone, the sun shines onto the sparkling snow thereafter, reminding us that You make beauty out of all things.
Your creation is marvelous. It has the power to pull us out of the doldrums. Thank You for Your faithfulness to remind us through Psalm 74 today how powerful our remembrance of Your character is. Even in the darkest depressive state, buried under a snowfall that has turned shoveled sidewalks into tunnels, we know that worship can spin our hearts on a dime.
The new change is exciting at first, as is every new season that ushers in. It's easy to let the excitement of the first snowfall and the Christmas Season fuel our childlike wonder for the change of Fall to Winter. A White Christmas and the sound of kids sledding brings a refreshing change to our souls. But once the twinkling lights of Christmas have faded, and the first snowfall has drifted away into dead grass and gray skies, we struggle to remember the glory of this particular season.
Forgive us for allowing the cold, gray skies and short dark winter days to steal the joy of our hearts. Help us use extra downtime to restore our energy and slow our schedules. Soften our hearts to look beyond the inconvenience of the season. For we know that without the tiring leg of the current season, the next one wouldn't be so welcome and exciting of a change.
Thank You for bringing us to another Winter, and another New Year. Resolutions can seem like impossible tasks to take on when it's cold outside and the lack of daylight makes the days seem shorter."You are the Architect of the seasons." The Architect of our hearts. You have gone before us, and know what lies ahead. You are a good Father, and Your love for us is perfect. We can trust You to pull us through the winter.
Bless us with hearts more like Jesus, patient and perseverant. Watch over our cloud of despair that threatens to set in with the gray skies. Bring bright memories of sunshine and warmth to the top of our minds when we need to be reminded that just as sure as the winter came, it will go. Help us to enjoy every day You bless us with on this earth, seeking Your purpose first, and always, through every kind of weather.
In Jesus Name,
Amen
---
Meg Bucher encourages others to seek Him first through her life as a stay-at-home mom, career as a freelance writer, teaching Emoti-moms Weekly Bible Study, and leading the kids' worship teams at her local church. She resides in a small, Northern lake town with her husband of ten years, two daughters, and their Golden-doodle. Meg writes about everyday life within the love of Christ on her blog, http://sunnyand80.org.
Teach Us to Pray is a FREE prayer podcast hosted by iBelieve writer Christina Patterson. Each week, she gives you practical, real-life tips on how to grow your faith and relationship with God through the power of prayer. To listen to her episode on What to Pray in the Morning for a Worry-Free Day, click below!


Now that you've prayed, are you in need of someone to pray for YOU? Click the button below!
Visit iBelieve.com for more inspiring prayer content.
Originally published Friday, 15 January 2021.