A Prayer for When You Want to Quit
By: Alisha Headley
"Not only that, but we also glory in our sufferings, because we know that suffering produces perseverance; perseverance, character; and character, hope. Now hope does not disappoint…" - Romans 5:3-5
I tend to be a quitter. If you're anything like me, it comes easy to walk away from something that feels difficult. Whether it's a fitness class, a friendship, a home project, or diet.
When it comes to being a writer, I've wanted to walk away a lot. It gets fearful and lonely at times. It's easy to believe that although I feel I am being faithful to the task God has assigned me, I'm somehow discouraged and think about quitting. I sometimes feel it's easier to give up than it is to persevere.
However, today's verse encourages me. That whatever it is that you are suffering in, the thing that makes you feel like you want to give up, to hang on, and keep persevering. It is that perseverance that builds your character. And although you may suffer through discouragement or doubt, there is hope as the reward. And this reward does not disappoint.
If God has called you to it, hang on. Persevere.
Are you wanting to walk away from your marriage because it doesn't look the way it's supposed to look? Hang on. Persevere.
Have you applied for that dream job and no doors are opening? Hang on. Persevere.
Are you tired of fighting for that prayer that never seems to be answered? Hang on. Persevere.
Are you weary of waiting around for a husband to find you? Hang on. Persevere.
As believers, let us rejoice in our sufferings because it leads to perseverance, and perseverance produces character, and ultimately, it brings us to the hope we have in the Lord. Hope is worth hanging on and fighting for.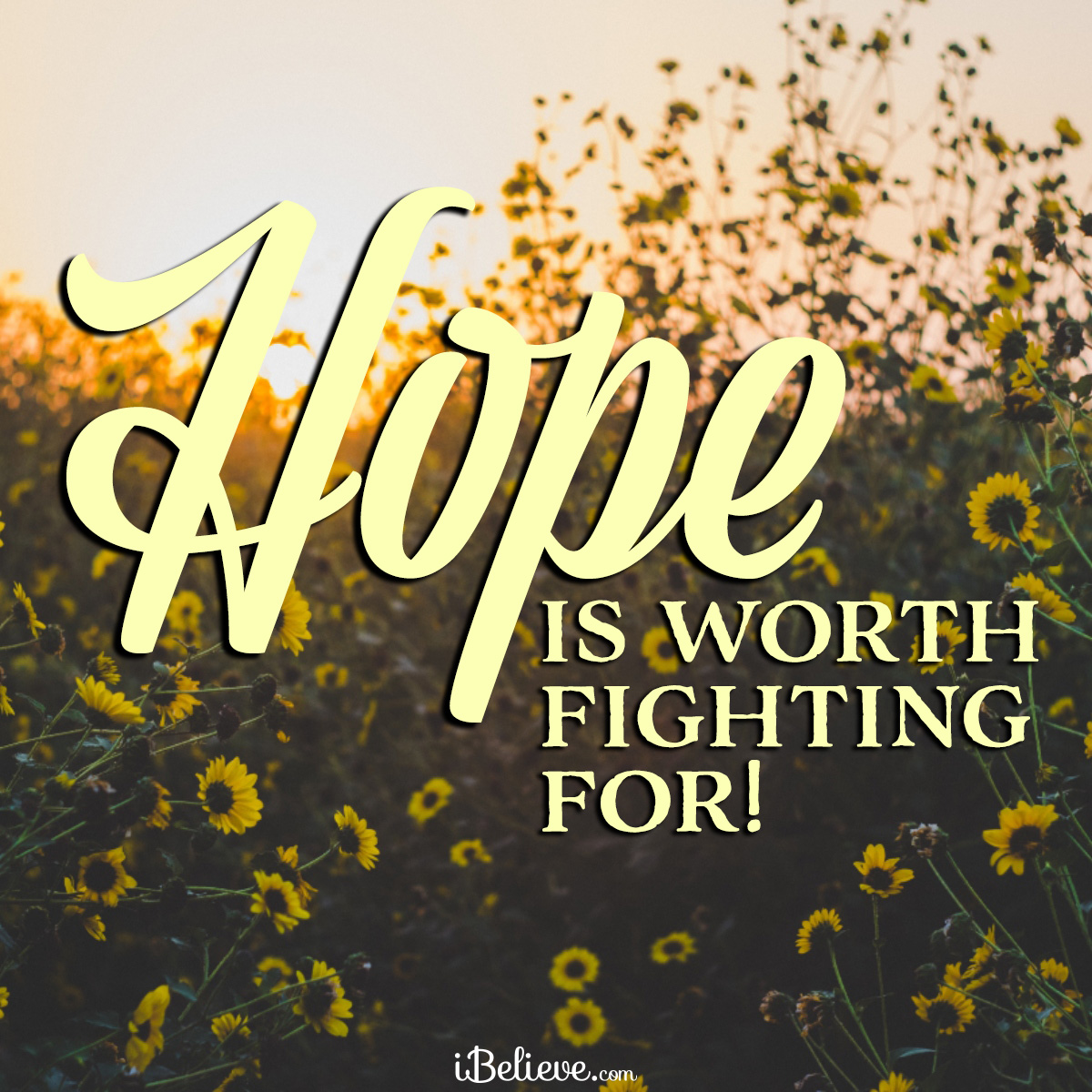 Dear Lord,
Thank you that you sent your Son to this earth as our greatest example of what it means to persevere. Thank you that we can look at His life and see that although His present sufferings were hard and one may have easily given up, He persevered. He did not give up, and His reward was the hope he had in you.
Thank you that you are with us every step of the way, and even though we feel like giving up because what we see with our eyes is different than what we expect, we know that you are working on our behalf.
We ask that you give us the strength to persevere. We ask that you uplift us in times of discouragement. For when I am weak, you are strong.
We pray that you would make our way purposeful and our steps firm in you when we are tired and weary. May we honor you by staying obedient and faithful on this journey. For we know that you have promised us that we will reap a harvest if we do not give up. Thank you for this truth. Give us a heart to keep persevering.
In Jesus' Name,
Amen.
---
Alisha Headley is a writer and speaker who has a desire to meet the everyday woman in her everyday life with biblical truth. Healing from a chapter of life consumed with lies she once believed about herself, she is inspired to point women to Christ to experience the freedom and power to overcome those lies with the truth written in God's word. Alisha is a proud wifey and dog mama living in Charlotte, North Carolina. You can follow her blog by visiting her website or connect with her on facebook + instagram.
Teach Us to Pray is a FREE prayer podcast hosted by iBelieve writer Christina Patterson. Each week, she gives you practical, real-life tips on how to grow your faith and relationship with God through the power of prayer. To listen to her episode on What to Pray in the Morning for a Worry-Free Day, click below!


Now that you've prayed, are you in need of someone to pray for YOU? Click the button below!
Visit iBelieve.com for more inspiring prayer content.
Originally published Monday, 08 November 2021.