A Prayer for Our Journey Toward the Promise
By Kristine Brown
"When you pass through the waters, I will be with you; and when you pass through the rivers, they will not sweep over you. When you walk through the fire, you will not be burned; the flames will not set you ablaze." Isaiah 43:2 NIV
Looking back on my life, I see many detours and unexpected exits. Some roads were smooth, others rocky. God allowed the twists and turns to help me grow stronger and teach me to rely fully on him. But sometimes, I set out on my own, thinking I knew what was best for me. I forged my own paths. Yet even on those off-road trips of my own making, God never left me. He always made a way back to the path he intended for me. Maybe that's why Isaiah 43:2 holds such special meaning. In chapter 43, Isaiah spoke of the beauty of being called God's people. Even though they suffered because of their disobedience, the Creator of the universe chose them. God reassured the Israelites of his loving care and secured their future.
Although they'd lived in exile, he hadn't forgotten them. God made a way to return to him. "Do not be afraid, for I am with you; I will bring your children from the east and gather you from the west." Isaiah 43:5 God's Word through Isaiah brought hope to his people then, and it still offers hope to us for our lives today. God has already made a way for us to return to him. When we wander, we can trust that he guides us back to the path. When we feel lost, we can trust he is with us. If you've attempted to forge your own path or feel like you're wandering in the wilderness, take heart. God hasn't left you. Right now, he is paving the way for your blessed return to the One who loves you beyond measure. Run to him today. As we all journey together toward the promise of eternal life, God will guide us every step of the way.
Let's pray:
Dear Lord,
Thank you for your kindness to your children. Throughout history, you've shown favor to your people and reminded them of your constant presence. Thank you for being with us as we journey through life. With all the twists and turns we face, it's easy to get discouraged. Sometimes we set out on our own and forget to seek your direction. Forgive us, Lord, for trying to do our own thing. Forgive us for not seeking you every day and trusting you to lead us. Help us remember your promise to draw close to us as we draw closer to you. James 4:8 tells us, "Come near to God, and he will come near to you." May this truth be at the forefront of our minds and hearts. Thank you for being near! When we see a treacherous path ahead, we will rely on you. Only you can see what waits beyond the difficulties in front of us. We will take steps of faith, knowing you are holding, comforting, and protecting us. And when we are afraid, we will remember the promise of Isaiah 43:2. We may have to walk through the fire, but we can know without a doubt you will bring us through. Thank you for your mercy. We give you our best praise. In Jesus' name, we pray, Amen.
Photo Credit: ©Getty Images/Daniel_Kay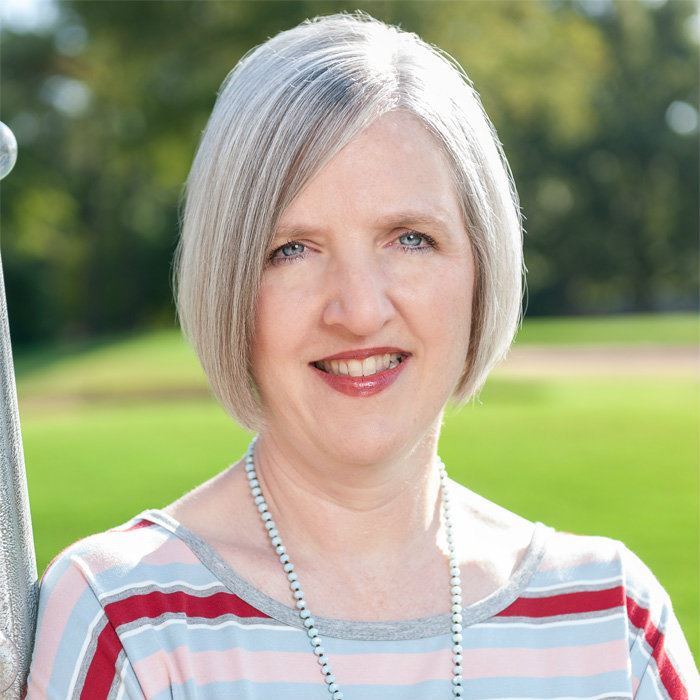 For more spiritual growth resources, check out the 5-day email study Walking with Rahab by today's devotion writer, Kristine Brown. You'll find weekly encouragement to help you "become more than yourself through God's Word" at her website, kristinebrown.net. Kristine is the author of the book, Cinched: Living with Unwavering Trust in an Unfailing God, and the companion workbook.
LISTEN to More Christmas Prayers on LifeAudio
Teach Us to Pray is a FREE prayer podcast hosted by iBelieve writer Christina Patterson. Each week, she gives you practical, real-life tips on how to grow your faith and relationship with God through the power of prayer. To listen to her episode on What to Pray in the Morning for a Worry-Free Day, click below!

Now that you've prayed, are you in need of someone to pray for YOU? Click the button below!
Visit iBelieve.com for more inspiring prayer content.
Originally published Sunday, 21 May 2023.