A Prayer for Loving the Life You Have
By Nicki Koziarz
"Each one should test their own actions. Then they can take pride in themselves alone, without comparing themselves to someone else." - Galatians 6:4
Today's generation seems to be filled with more opportunities to compare ourselves with each other than ever before. We are constantly bombarded with social media feeds that tempt us to compare. Reality TV show us everything BUT reality. And advertisers tease us with promises that their products will provide perfection.
The reality is, comparison can compromise the individual calling and beautiful life God has given each of us.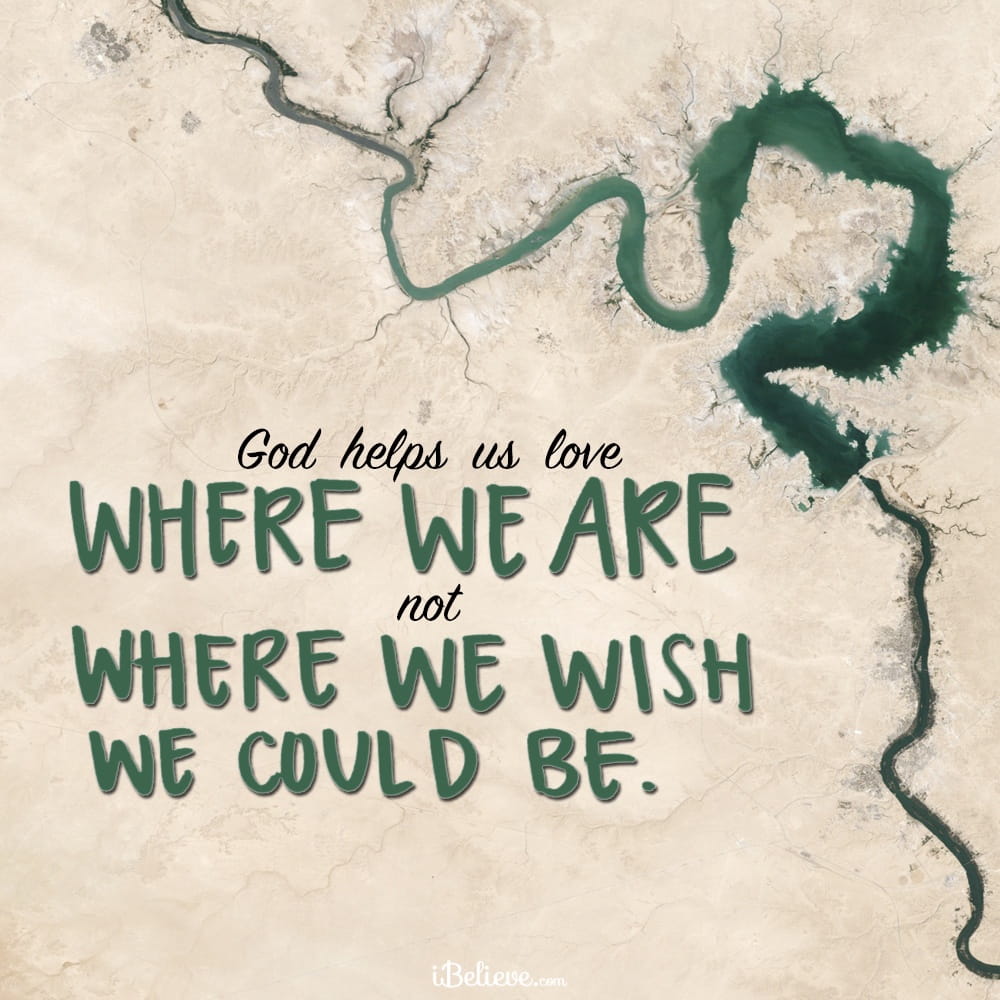 If we spend more time looking at what others are doing or have, we could miss what we have and are supposed to do. Staying focused on what good things are happening in and through us will help keep this inner battle of comparison at bay.
Our culture will always try to tempt us with comparison, but God never does. He wants us to love our life just as much as He does. Even if the shoes are scuffed and tight … God helps us love where we are, not where we wish we could be.
What is one thing you are grateful for about the life you live?
Let's Pray:
God, help me love the life I live right now. Show me the good things I often overlook and help me be content with what I have. Forgive me when I compare myself to others, forgive me for longing for things outside of you and your kingdom. Thank you for loving me right where I am, right as I am. Help me keep my eyes on you. In Jesus' Name, Amen.
Editor's Note: Content taken from the Encouragement for Today devotional, How to Love the Life You Live, written by Nicki Koziarz. You can read that piece in full here.
Teach Us to Pray is a FREE prayer podcast hosted by iBelieve writer Christina Patterson. Each week, she gives you practical, real-life tips on how to grow your faith and relationship with God through the power of prayer. To listen to her episode on What to Pray in the Morning for a Worry-Free Day, click below!


Now that you've prayed, are you in need of someone to pray for YOU? Click the button below!
Visit iBelieve.com for more inspiring prayer content.
Originally published Friday, 17 January 2020.