A Prayer for Hope
By Wendy van Eyck
While Jesus was still speaking, some people came from the house of Jairus, the synagogue leader. "Your daughter is dead," they said. "Why bother the teacher anymore?" Overhearing what they said, Jesus told him, "Don't be afraid; just believe." – Mark 5:35-36
I've often wished I had never heard the words, "Your husband has cancer." They are hope-sucking words. Those four words were the ones Xylon and I heard a few months after marriage. And then two more times in the years since. Each time the doctor has spoken them I've felt God whisper into the dark corners of heart time-and-again: "Just trust me."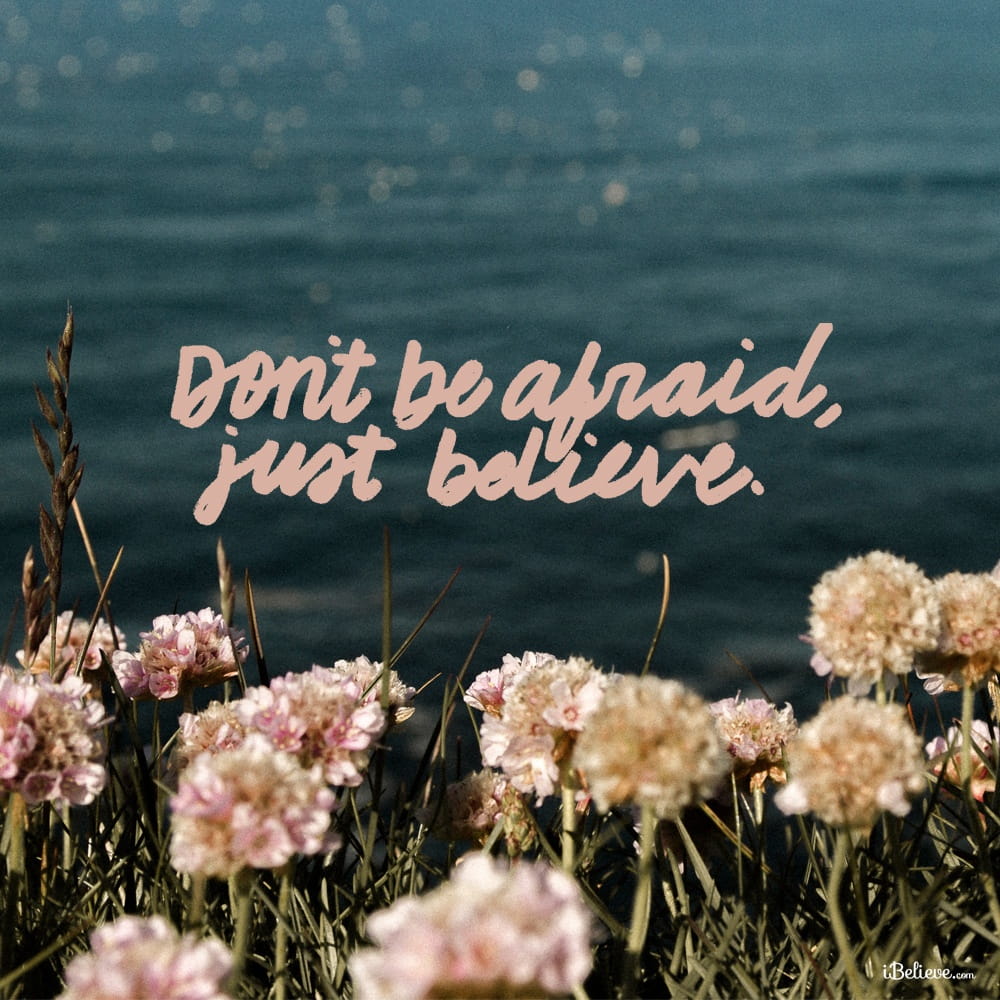 I don't think anyone likes hearing the phrase, "Just trust me." But sometimes that is just what God requires of us. When I'm worried about what is going to happen next, when I'm stressed out over what the doctors results will say, or when I feel like I have no hope because I can't see my dreams ever being a reality, that's when I hear it, quiet, firm, "Just trust me."
One thing I've learned in the almost four years since Xylon's cancer diagnosis is that when the rest of the world is saying there's no hope, Jesus is standing there saying, "They're wrong." When everyone else is questioning if Jesus really cares about the hard things we're going through, I listen for his voice declaring, "Don't listen to them; just trust me."
A Prayer for Hope
If today you're struggling to find hope in dark places and are looking for words to pray, I hope these prayerful words help:
Lord, help me to hear you saying, "I am your hope" over all the other voices. Lord, your word says, you are the hope for hopeless so I'm running to you with both hands stretched out and grabbing on to you. Fill me up with hope and give me a tangible reminder today that hope is an unbreakable spiritual lifeline (Hebrews 6:19-20). God, you know those things in my heart that I barely dare to hope for, today I give them to you, I trust them to you, and ask that you because I know that you can do more than I could ever guess, imagine or request in wildest dreams (Eph 3:20). God, you are my hope and I trust you. Amen.
What are you seeking hope for today? No matter your situation God is waiting to hear from you and to give you unlimited hope and faith! Join our praying community in the comments below and experience the life changing power of prayer.
Teach Us to Pray is a FREE prayer podcast hosted by iBelieve writer Christina Patterson. Each week, she gives you practical, real-life tips on how to grow your faith and relationship with God through the power of prayer. To listen to her episode on What to Pray in the Morning for a Worry-Free Day, click below!


Now that you've prayed, are you in need of someone to pray for YOU? Click the button below!
Visit iBelieve.com for more inspiring prayer content.
Originally published Tuesday, 17 August 2021.