A Prayer for Peace in a Relationship
By: Kristine Brown
"Search me, God, and know my heart; test me and know my anxious thoughts. See if there is any offensive way in me, and lead me in the way of everlasting." - Psalm 139:23-24
Tensions in our home escalated. A plumbing leak caused major problems, resulting in several weeks of workers in and out of the house. Combine that with our current shaky circumstances, and our frazzled nerves were ready to crack.
My husband and I tried everything to maintain calm in the middle of the chaos, but one thing after another disrupted our peaceful day-to-day life. My patience wore thin. I developed a critical attitude. I didn't realize I was letting our circumstances chip away at my peace. Until one day, it all became too much. A wall of stress and frustration formed between us. But what could we do? How could we regain that peace-filled marriage we longed for?
When tension builds between two people who love each other, it's easy to get caught up in the blame game. Our minds focus on what the other person did wrong, and we wrestle with how they can't see their wrongdoing. But when we turn our thoughts inward instead, God can begin the restoration process in our relationship.
Whether it's marriage, family, or friendships, the enemy is the thief of peace in our relationships. Thankfully, God's Word gives us the first step to take in restoring that peace that we know is possible through Jesus.
"Search me, God, and know my heart; test me and know my anxious thoughts. See if there is any offensive way in me, and lead me in the way of everlasting." Psalm 139:23-24 NIV
From the inspiration in this verse, we discover a valuable truth for us and those we love. The way of everlasting is also the path to peace in our relationships.
We can't change other people, but we can begin with ourselves. When we ask God to search our hearts and thoughts, he is faithful to reveal areas in our own lives that need work. He will also turn our focus back toward Him and His eternal goodness. As we begin by humbling ourselves before Him and seeking His heart above all else, He will help us see those daily annoyances for what they are and put us on the path back to peace.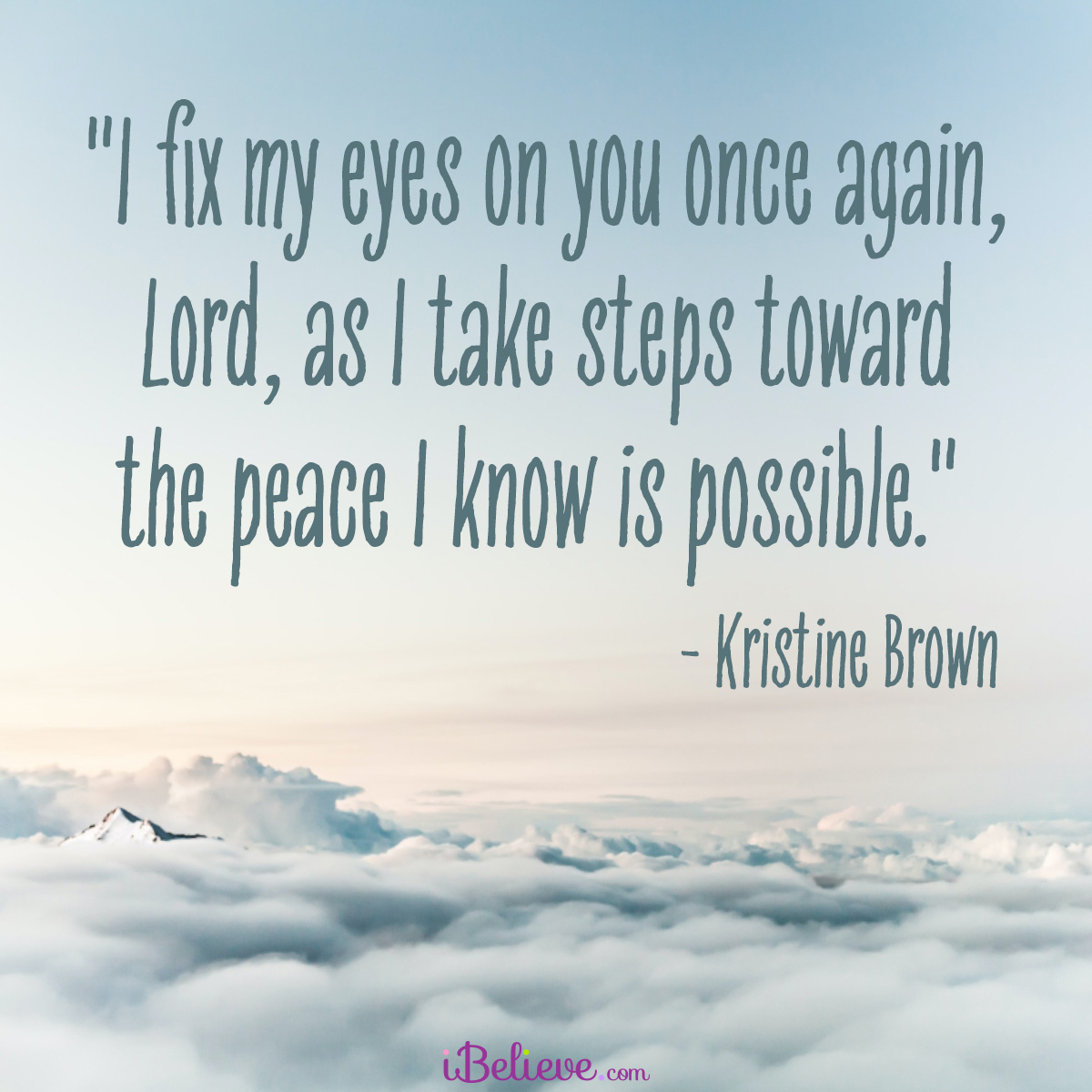 Let's pray for God's help in bringing peace to our relationships today.
Dear Heavenly Father,
Thank you for leading me on the path to everlasting love, peace, and joy. Sometimes I let my circumstances steal my peace, which affects my marriage and other relationships in my life. When that happens, I pray you will search my heart and begin to renew me from the inside out. I fix my eyes on you once again, Lord, as I take steps toward the peace I know is possible.
I will not allow life's daily frustrations to cause division in my relationships. Even in the most uncertain times, I can hold fast to your promises for my life and my loved ones. Remind me to keep you at the center of my heart and home at all times, so my relationships will honor you.
When I feel like I've been wronged in a relationship, help me discover ways to work on my own thoughts and attitude. Develop me into a better person through Your precious Holy Spirit. Guide me in the truth of Your ways and keep me on the path toward peace.
In Jesus' name, Amen.
Photo credit: ©SalemDesign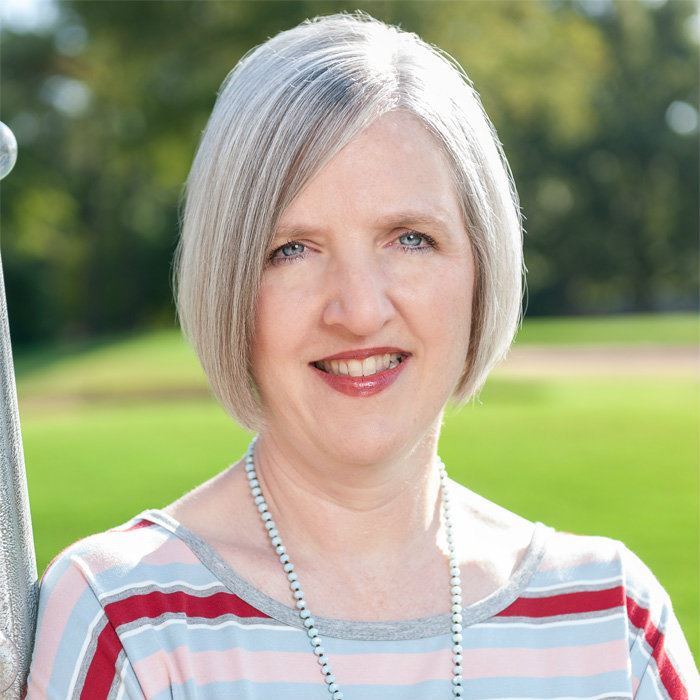 For more spiritual growth resources, check out the 5-day email study Walking with Rahab by today's devotion writer, Kristine Brown. You'll find weekly encouragement to help you "become more than yourself through God's Word" at her website, kristinebrown.net. Kristine is the author of the book, Cinched: Living with Unwavering Trust in an Unfailing God, and the companion workbook.
Teach Us to Pray is a FREE prayer podcast hosted by iBelieve writer Christina Patterson. Each week, she gives you practical, real-life tips on how to grow your faith and relationship with God through the power of prayer. To listen to her episode on What to Pray in the Morning for a Worry-Free Day, click below!


Now that you've prayed, are you in need of someone to pray for YOU? Click the button below!
Visit iBelieve.com for more inspiring prayer content.
Originally published Sunday, 18 September 2022.