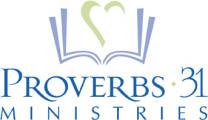 December 30, 2003
Encouragement for Today
Go to the Rock
Luann Prater
Key Verse:
I love you, O Lord, my strength. The Lord is my rock, my fortress and my deliverer; my God is my rock, in whom I take refuge. He is my shield and the horn of my salvation, my stronghold. Psalm 18:1, 2
Devotion:
Last year I took my teen group to Hanging Rock State Park in North Carolina. We hiked the trails, climbed the rocks and played in the waterfalls. There was one spot that stands out in my memory. We trudged along a steep uphill grade, each girl offering her hand to the next in line, supporting one another. As we approached the summit, we were winded and weary. We paused to rest. In the distance, we saw it, an almost perfectly carved hole in the rock that seemed to beckon us closer. Our fatigued feet found new energy, as we sprinted up the last stretch.
The first girl to arrive peeked through the pierced rock and squealed. The others quickly rushed to her side. As I approached I saw the cause for all the excitement. Through the window in the rock I discovered a cool trickling stream flowing from the burrowed out cavern. Many of the girls jumped through the hole and into the stream, while others found their peace nestled in the cradle of the rock.
Through the years I've known the flood of emotion, riding the rollercoaster of extremes. In one year, my dad suffered a heart attack, we lost my brother to Leukemia and I gave birth to my first child. Life is a continual ride of highs and lows and now matter where we are right now, we know it is temporary. If we are in the valley, the climb to the mountain top will teach us a new lesson. If we are on the mountain, hold on because trials will come.
During one camping adventure with my teens, a storm began to brew in the middle of the night. What seemed like a perfect night beside the fire, turned quickly into a raging nightmare. The stream burst over the banks carrying our tents downstream. We picked up everything of value and scurried to the van. As we waited for morning's light to push away the clouds, the comparison hit me. This life is like the tent. It shelters us to a point, but it's flimsy, temporary and can be carried away by trouble. Our true home is built with brick. It's sturdy and solid and can't be blown away by the storm. So it is with life. We are in a temporary existence, but oh what God has in store for us on the other side is permanent!
I sat curled up in the hollow of the rock that day thinking about the storms of life and remembering. When I grow weary from being tossed and tumbled, I turn to the one place I can always find refuge, in my rock, my fortress, my stronghold, my Lord.
My prayer for today:
Thank you Lord, for always providing a place of peace and comfort, in your rock.
Application Steps:
Take a moment to thank the Lord for providing a place of peace and refuge during the storms of life.
Reflection Points:
Where can I see God working in my life today?
How has He delivered me in the past?
Who needs to hear these words of encouragement from me today?
What is God protecting me from today?
When will I give Him the praise for all of the blessings in my life?
Power Verses:
Psalm 107: 29 He stilled the storm to a whisper; the waves of the sea were hushed. (NIV)
Luke 8:24 He got up and rebuked the wind and the raging waters; the storm subsided and all was calm. (NIV)
2 Samuel 22:17 He reached down from on high and took hold of me;(NIV)
2 Samuel 22:20 He rescued me because he delighted in me. (NIV)
Nehemiah 9:28 You heard from heaven, and in your compassion you delivered them time after time. (NIV)
Additional Resources:
Radically Obedient, Radically Blessed by Lysa TerKeurst
http://www.gospelcom.net/p31/resources/radical.html
At Home With God by Sharon Jaynes
http://www.gospelcom.net/p31/resources/athome.html
Where is God When Bad Things Happen by Mary Southerland
http://www.gospelcom.net/p31/resources/badthingsset.html
P31 Woman Magazine by Proverbs 31 Ministries
http://www.gospelcom.net/p31/resources/newsletter.html
Originally published Tuesday, 30 December 2003.