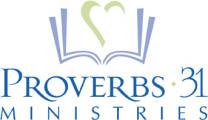 December 11, 2003
Encouragement for Today
In My Garden and His
Ramona Davis
Key Verse:
"Therefore, if anyone is in Christ, he is a new creation; old things have passed away; behold, all things have become new." 2 Corinthians 5:17 (NKJV)
Devotion:
Isn't the life cycle of a flower garden fascinating? I love to watch the flowers and plants change into new creations each season. In spring, everything is fresh, joyful and alive. In summer, gardens thrive, teeming with blooms as their bright and colorful faces follow the sun across the sky each day. In fall, flowers fade and plants get ready for the winter's rest. Winter brings cold and frozen ground. Even though growth or activity is impossible to see with our eyes, the plants and bulbs are changing and growing, preparing themselves for spring.
Getting my hands and knees dirty digging and carefully placing plants in prepared soil is one of my favorite hobbies. Taking time to water my garden thoroughly ensures lush, healthy plants. Taking time to pull weeds before they steal nutrients, kill my plants, or worse, destroy my garden is necessary. Sharp pruning shears clip unnecessary limbs so my plants will be stronger. Finally, I make note in my Garden Journal of growth and record what adjustments I need to make to ensure that my garden is healthy and abundant.
What I love best about my garden is that it reflects the truth that I am a new creation in Christ. I need to keep my eyes on Him. He teaches me to cling to Him even when I don't see His activity. As He prunes activities that He has not called me to, I can hear His voice more clearly. He weeds my sins of pride, selfishness, gossip, envy, discontentment (my list goes on) and the old things pass away. When I am on my knees in the dirt, He tells me it is important to stay on my knees in worship and prayer. With my trowel in hand, He reminds me that it is vital to dig in His Word and let it take root deep in my heart. Even my Garden Journal parallels my Spiritual Journal. Recording the spiritual markers in my walk with Him has been a great source of encouragement and helps me see more clearly, the path where He is taking me.
God lovingly speaks to us through His gardens in scripture. The third chapter of Genesis describes a beautiful and perfect garden, which was the Garden of Eden. God desired a close and personal relationship with Adam and Eve and He walked among them there. God created them for a close and personal love relationship with Him. He created us and desires a close and personal love relationship with us through His Son, Jesus.
In Matthew 26 we are allowed into the Garden of Gethsemane and hear the incredible prayers of Jesus as Son of man and Son of God. It was here that He was arrested. Judas knew exactly where to find Him because Jesus often took His disciples there to pray. God desires us to be in close contact with Him through prayer especially when our will is battling His. We all need a close-knit group with whom we can pray.
God must love gardens a lot because He buried His Son in one! (John 19 & 20) When a distraught and grief-stricken Mary Magdalene stooped to look in the tomb for the body of Jesus, she saw someone standing behind her. Mary thought it was the gardener. Then, Jesus called her name and that's when she recognized her Lord. Many times in our problems, pain, and grief we don't recognize Jesus but He is right beside us calling our name.
Mary wasn't totally wrong; Jesus is the Gardener and He desires to be the Master Gardener of our hearts. Just as a bulb is planted in the ground and later rises through the earth to become a new creation, Jesus was dead, buried and rose again so we could all become new creations in Him.
My Prayer for today:
Dear Lord Jesus, help me cooperate with You to live each day as a new creation in you. Help me to allow all my sins and negative habits to pass away. Help me to rejoice daily as Your child, a new creation. Amen
Application steps:
Evaluate your heart to see if there is any area that needs pruning or weeding which you have not submitted to The Master Gardener.
Prayerfully ask God to create a close-knit group with whom you can pray.
Take time today to be still before Him and listen to Him call your name in the midst of your struggles.
Reflection Points:
What steps can you take to promote a deeper love relationship with Jesus?
What are we called in 2 Corinthians 2:14,15?
Do you schedule time to be in prayer daily? In the Garden of Gethsemane, Jesus gave us a warning regarding prayer. What is it? (Matthew 26:41)
Do you believe He cares about every detail of your life? Read Isaiah 49:16
Power Verses:
Psalm 46:10 Be still and know that I am God. (NIV)
John 15:5 I am the vine, you are the branches. He who abides in Me, and I in him, bears much fruit; for without Me you can do nothing. (NKJV)
Galatians 5:22-23 But the fruit of the Spirit is love, joy, peace, patience, kindness, goodness, faithfulness, gentleness and self-control. Against such things there is no law. (NIV)
John 10:10 The thief comes only to steal and kill and destroy; I have come that they may have life, and have it to the full. (NIV)
Additional Resources:
Radically Obedient, Radically Blessed by Lysa TerKeurst
http://www.gospelcom.net/p31/resources/radical.html
Ultimate Makeover by Sharon James
http://www.gospelcom.net/p31/resources/makeover.html
How to Live a Life of Victory by Mary Southerland
http://www.gospelcom.net/p31/resources/victoryset.html
Originally published Thursday, 11 December 2003.