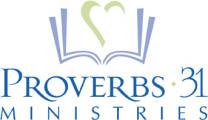 January 8, 2004
Encouragement for Today
Sustaining Love
Micca Campbell
Key Verse:
Who shall separate us from the love of Christ? Shall tribulation, or distress, or persecution, or famine, or nakedness, or peril, or sword? (Romans 8:35, NKJ)
Devotion
:
Motherhood can be draining. You give, you cook, you sew, you drive, you cheer, you read, you cry, you encourage, you discipline, you referee, you nurse, you clean, and then you clean again. You teach, you preach, and then you die.
That's what life felt like to me when my children were small. I got up, did the same routine day after day, and asked myself, "Is this what life is all about?" Eventually, I became desperate for a fresh touch from God. I wanted to climb into His lap, fall asleep in His arms, and sleep until I couldn't sleep any more. As my children were growing up, I was growing tired. Not of them, but of the stress and demands of motherhood. Ever found yourself empty, depleted of all your resources?
God has a way of restoring the weary when life has drained every ounce of energy we have. He is our refuge and strength. There is power in the shelter of His love. God doesn't leave us in our times of weakness, distress or trials, because He is devoted to us by His great affection. His love is a pledge that no matter what we encounter, our Father will be with us helping us along the way. It's in the discovery of God's great love that we find a strength that endures.
The apostle Paul understood that the might of our strength was found in God's love as he penned these words, "Do you think that anything can drive a wedge between us and Christ love for us? There's no way! Not trouble, not hard times, no hatred, not hunger, not homelessness, not bullying threats, not backstabbing, now even the worst of sins that are listed in Scripture." (The Message, Romans 8:35) Nothing can separate us from the love of God not even the trials and stress of motherhood.
There's something about knowing we are loved that strengthens us. We know that the person who loves us will support us; they will help us and care for us until we are completely strengthened once again. Love from a spouse or friend encourages us to endure and press forward through the most important job will ever have-being a mother. We can depend on the love of that person much like a child depends on its mother's love to care for him.
I don't like for my children to get hurt. Yet, I can't always prevent it. So, when one of them gets hurt, I care for them out of love. I stay near by. I cry when they cry. I nurse them to health, and rejoice when they are well again. Likewise, our heavenly Father loves us in the same way. When we are burdened and weary, He is near. Motivated by love, the Father cries when we cry, nurtures our pain, and rejoices when our health is renewed.
We all need a helping hand when the pressures of life invade. While God doesn't prevent us from experiencing them, He does promise to go with us through them. His love is dependable and nothing can separate us from it.
Motherhood can be challenging, still its rewards are many. One of those rewards comes when we realize that we can endure, rise above and conquer its demands-by the way of God's sustaining love.
My prayer for today:
Dear Lord, I trust that no matter what I face that I am wrapped in your unending love. If life is good one day or bad the next, your love is always the same and nothing or no situation can change that. Help me to hold on to your love.
Application Steps:
Take a sheet of paper and write down the times that God's love has strengthened you. Then, thank Him for those times and trust Him to be faithful again.
Reflections Points:
How do you allow the love of God to comfort you in times of stress?
In what ways can His love strengthen you?
Do you believe right or wrong God loves you and nothing can change that?
How do you live that truth out in your situation?
What ways can God's love bring you peace and comfort?
Power Verses:
For the mountains shall depart and the hills be removed, but my kindness shall not depart form you, nor shall my covenant of peace be removed. (Isaiah 54:10, NKJ)
I have loved you with an everlasting love; therefore with lovingkindness I have drawn you. (Jeremiah 31:3, NKJ)
And we have know and believed the love that God has for us. God is love, and he who abides in love abides in God, and God in him. (1John 4:16, NKJ)
God demonstrated his own love for us in that while we were still sinners, Christ died for us. (Romans 5:8, NKJ)
Finally, brethren, become complete. Be of good comfort, be of one mind, live in peace; and the God of love and peace will be with you. (2Corinthans 13:11, NLJ)
Additional Resources:
The Ultimate Makeover by Sharon Jaynes
http://www.gospelcom.net/p31/resources/makeover.html
Who Holds the Key to your Heart by Lysa TerKeurst
http://www.gospelcom.net/p31/resources/key.html
Coming Out of the Dark by Mary Southerland
http://www.gospelcom.net/p31/resources/outofdark.html
Originally published Monday, 12 January 2004.