Learning to Love like God
By: Anne Peterson
My command is this: Love each other as I have loved you. - John 15:12
"I didn't know it was going to be like this."
Have you ever said this to yourself? You got married and somehow you had a picture in your mind of what it was going to look like. And lately, you wonder if you'll ever get there. Sometimes little things we do can start to eat away at our marriage. Things like making comparisons.
I married an artist. He is an artist through and through and I love that about him. And except for knowing he played the guitar, his being an artist was a surprise to me. No one can draw trees like Mike can. He usually has a pencil in his hand, even when reading. He'll sit there and make notes, or even draw little pictures as he's reading. Yes, my husband is an artist. But unfortunately, unless I want him to draw a picture of something that breaks down around the house, his being an artist doesn't help at times.
Before I knew it, I began noticing how my friend's husband could fix things around the house. Comparing my husband's abilities with others was wrong and I knew it. But sometimes knowing something is wrong doesn't always convince us to stop.
Satan, the enemy of our souls, loves to accentuate what we think is missing in our relationships and he's always looking for opportunities to point things out. And of course, I wasn't as aware of all my shortcomings or areas of weakness. This wasn't about me. This was about my husband.
Comparisons are dangerous. Either we will feel superior to the one we're comparing ourselves to, which of course is pride, or we will feel less than. I was in this place of comparisons, but I couldn't remember how to get out of it. And until I did, I would only see the flaws my spouse had and be blind to his best qualities.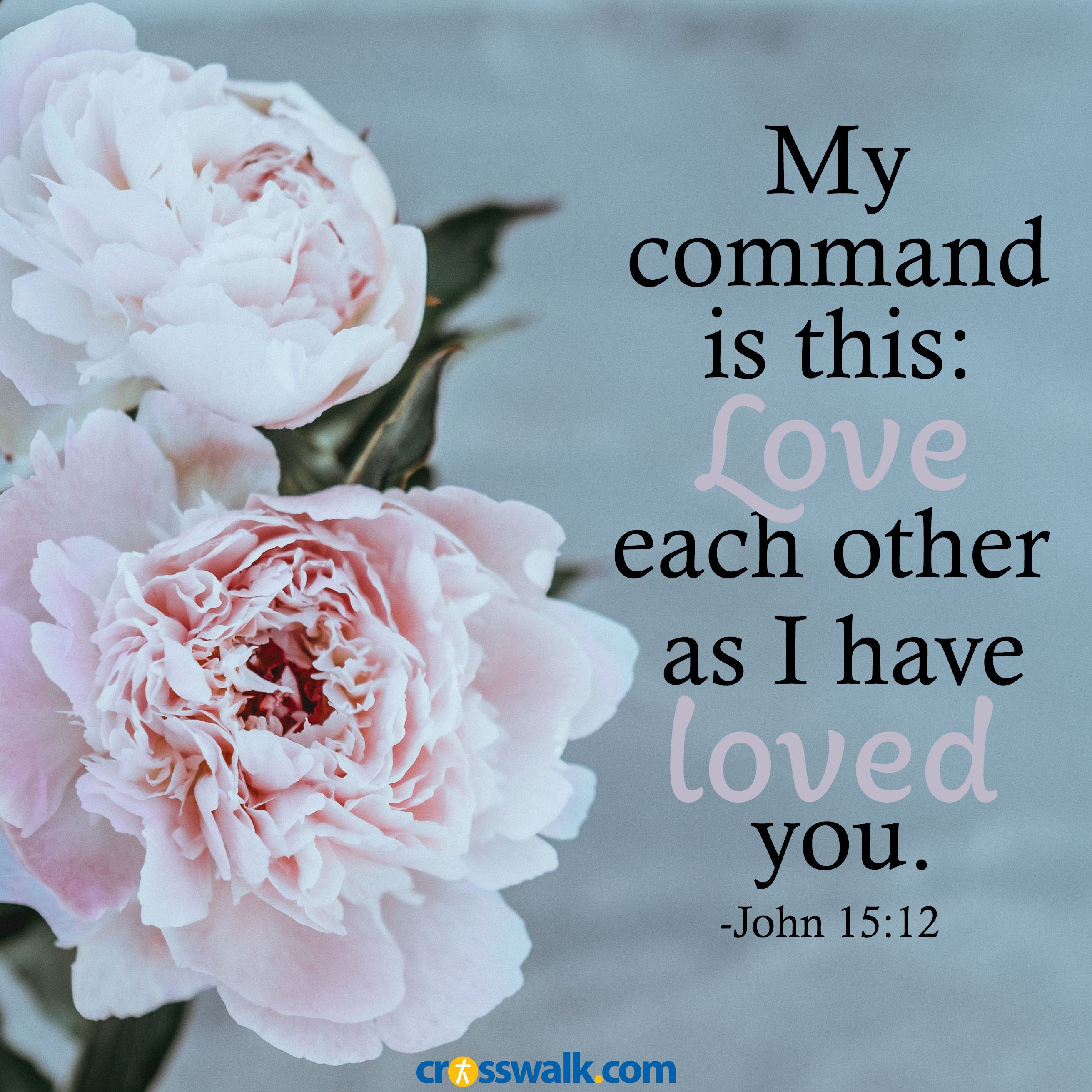 I love my husband. I love so many things about him. The way he loves our two children, the way he is sensitive. But at times, I wanted him to be who he was, and then some. But when I read the command about love, I had to stop and think. How does God love me?
God loves me just as I am. In fact, when I blow it, God still loves me. His love is without conditions. And the truth is, I cannot do everything. In fact, there are more things I cannot do than those I can. Still, God looks at me, puts his arms around me and says, "You are my daughter, and I love you completely."
When I look at my children I remember how much I love them. And somehow when they were growing up, my love was not dependent on what they could do. I just loved them where they were at. It was like this special reservoir of love given to me just for them.
If I am to love as God loves me, I needed to embrace that. I need to get rid of my list of expectations written on the walls of my mind. To get rid of the list of disappointments tucked away in my memory. Disappointments in my marriage, disappointments with my mate. Those disappointments were like little holes in the bottom of our boat that would allow just a little water to come in. Just a little.
No. If God commands us to love as he does, then it's not a suggestion. Nor is it something he expects without empowering us to do it. Satan wants us to see imperfections. He is first to point them out to us. To shine a spotlight on them. But God loves us in spite of our shortcomings. God's love is like a huge wave that washes over us drenching us completely. His love is exhilarating, refreshing and never ending.
The truth is, God has joined us together in marriage. And when I love my husband, I am pleasing my God. After all, marriage was God's idea.
---
Anne Peterson is a regular contributor to Crosswalk. Anne is a poet, speaker, published author of 14 books, including her memoir, Broken: A story of abuse, survival, and hope. Sign up for Anne's newsletter at www.annepeterson.com and receive a free eBook. Or connect on Facebook or Medium.
Originally published Friday, 27 January 2023.