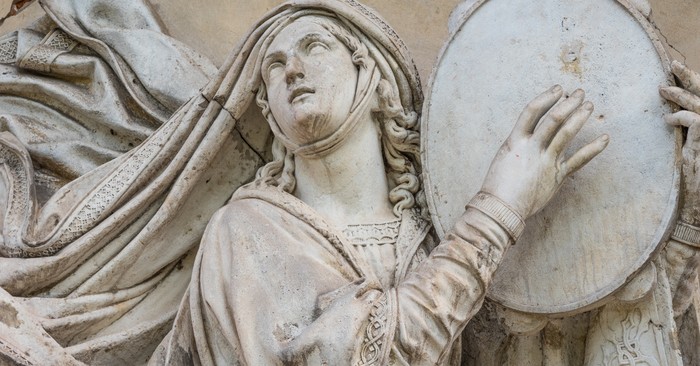 Ask how you can lead your children, family, and friends with intention and purpose. What are you passionate about? What is God laying on your heart to do? Is there a place to serve others? Soften your heart and open your mind to be an ambassador for Christ.
"Whatever you do, work at it with all your heart, as working for the Lord, not for human masters." Colossians 3:23
While there has been great controversy about whether women can teach in the church or make an impact as religious leaders, I can assure you that God has a special place for women to live out their faith and share it with others. And let me say this: our God can and will use women to do extraordinary and remarkable things, often showcasing the beautiful way He designed us.
So, yes, God calls women and can call you to fulfill a leadership role in a special and unique way. But, before we dig into women leaders that are weaved throughout His Word, let's unpack the characteristics found in a Godly woman:
Ten Attributes of a Faithful Women Leader
1. She is prayerful (1 Thessalonians 5:16-18).
2. She Is diligent (2 Peter 3:14).
3. She is humble (James 4:10).
4. She walks by faith (Hebrews 11:1).
5. She seeks wisdom (Proverbs 4:5).
6. She is passionate (Romans 12:11).
7. She is dependable (1 John 2:5-6).
8. She is servant hearted (Galatians 6:2).
9. She is courageous (Joshua 1:9).
10. She is compassionate (Ephesians 4:32).
This may seem like a lengthy (and even unattainable) list, but when a woman abides in God, she will be used to do His work and lead others as she is called to do so. Leadership is also not meant for all women (or men for that matter) as God uses various people that hold different gifts and talents to work and to glorify Him and His kingdom (Colossians 3:23). Yet, we are all called to spread the good news and make Jesus' name known. The traits above can help us in doing just that!
As we learn to grow in our faith, remain steadfast, and offer our hearts in prayer, we gain the tools necessary and become well-equipped to become servants of the Lord. With that in mind, let's learn about some women in the Bible that were called to be leaders and what kind of attributes they have to fulfill this calling. Better yet, let's see how we can use their examples to seek God with an open mind and willing heart, asking how we can serve Him.
Miriam
The beloved older sister of Moses. The girl essentially saved her brother's life as she watched him drift as a baby in a basket along the Nile River (Exodus 2:4). But her story was far from over at that point. She accompanied Moses as he grew older and witnessed the many amazing miracles of God. From the ten plagues thrown upon the Egyptians to the parting of the Red Sea, this prompted Miriam to worship the Lord with praise and songs (Exodus 15).
Miriam is the first prophetess mentioned in the Bible, leading, and teaching many women the Torah (Exodus 15:20). However, her main flaw was that she grew jealous of her brother Moses and wanted more power and sway over the Israelite people. She began to question God and complain about Moses. Because of this, God punished her with leprosy (Numbers 12:1-10).
Miriam shows us that God can use us to teach others the Word when called to do so, but we must trust where He places us and respect those He places in leadership over us. Miriam was courageous and bold in living out her faith; she wasn't afraid to be proactive in protecting her brother at a young age and then sharing the Word of God as she got older. We can do the same as we protect our children and show them how precious it is to praise and worship God with our song and worship.
Mariam was courageous, prayerful, faithful, and passionate.
Deborah
This woman holds several bold leadership titles. She started as a judge, grew to be a warrior, and was also a prophetess. Also known as "the mother of Israel," most likely due to her noble character, bravery, and motherly love for her people, Deborah's story is one of love and compassion for her people.
During her time as a judge, the Israelites had once again fallen into their own sinful ways, and the Lord hand-placed Jabin, a corrupt king, to rule over them with oppression and cruelty. This lasted for twenty years (Judges 4:1-3). Deborah, however, was a woman of faith and sat under the palms to listen to the people who came with their issues and disputes, and then offered them wisdom, guiding them to resolutions, all while teaching about God (Judges 4:4-5). Not only that, but Deborah trusted the Lord and even quickly obeyed His command to fight the Canaan army when the time arose. She was not fearful and was willing and ready to fight for her people.
Deborah teaches us that we can be leaders starting with our own families and "people." The love she had to lead her people provides us with a beautiful example of how we too can love and lead our families to know Christ. You are a spiritual leader in your home!
Deborah was faithful, wise, courageous, and compassionate.
Rahab
This infamous (and scandalous) Canaanite woman who lived in Jericho. While her lifestyle wasn't necessarily honorable, God spoke to her heart, creating within her a new desire to seek wisdom and understand her true worth. She is often known as a biblical heroine for her bravery and willingness to obey a God she didn't know much about, but she had heard of the miraculous stories and was open-minded (Joshua 2:9-11).
As a leader in her house, which was more so a brothel, we see that Rahab must have lived a rough life. The men in her city were abusive and harsh and fearful of godly men (Joshua 2:11). Yet, she boldly hid two spies that Joshua sent. From them, she gained an understanding of their God and begged for her and her family to be saved.
Rahab teaches us that we are never too far gone to be restored and that our worth is found in God alone. Rahab was not afraid to stand up for her family and lead them to a God who would offer safe refuge. We must remember our value and live boldly as we strive to protect our children from the dangers of this world.
Rahab was courageous, servant-hearted, and sought wisdom.
Lydia
The successful businesswoman and notable influencer. While her story is short, it is indeed powerful. We meet her in the New Testament as she crosses paths with Paul in Philippi. She sold purple cloth, which often conveyed the meaning of wealth, prosperity, or royalty. Lydia was also a worshiper of God and had opened her heart to receive Paul's message (Acts 16:14).
She wanted to profess her faith for the world to see and proceeded to be baptized, along with every member of her family. This called for a celebration, so she invited Paul and Silas to her home and treated them with great hospitality (Acts 16:15). It is said that her home became a meeting place for believers.
Lydia teaches us that we can be leaders and diligent in our careers by allowing our faith to be the catalyst for our success. She provided a perfect example of how to work hard for God while loving others. We can do this in our workplace, as well as our homes.
Lydia shows faithfulness, diligence, humility, and a servant's heart.
How Can God Use You?
There are countless stories in the Bible of women that portray leadership skills and are called by God to do bold things in His name. These stories merely scratch the surface, but I encourage you to dig deeper and really see how God used each of them. Also, discover other women in the Bible with similar and powerful stories, such as Esther, Anna, Priscilla, and Phoebe, just to name a few others.
Then take your heart to the Lord and ask that He reveal how He can use you! Ask how you can lead your children, family, and friends with intention and purpose. What are you passionate about? What is God laying on your heart to do? Is there a place to serve others? Soften your heart and open your mind to be an ambassador for Christ. Your simple acts of faith will make more of an impact than you may ever know!
Photo Credit: ©Getty Images/Stanislav Ostranitsa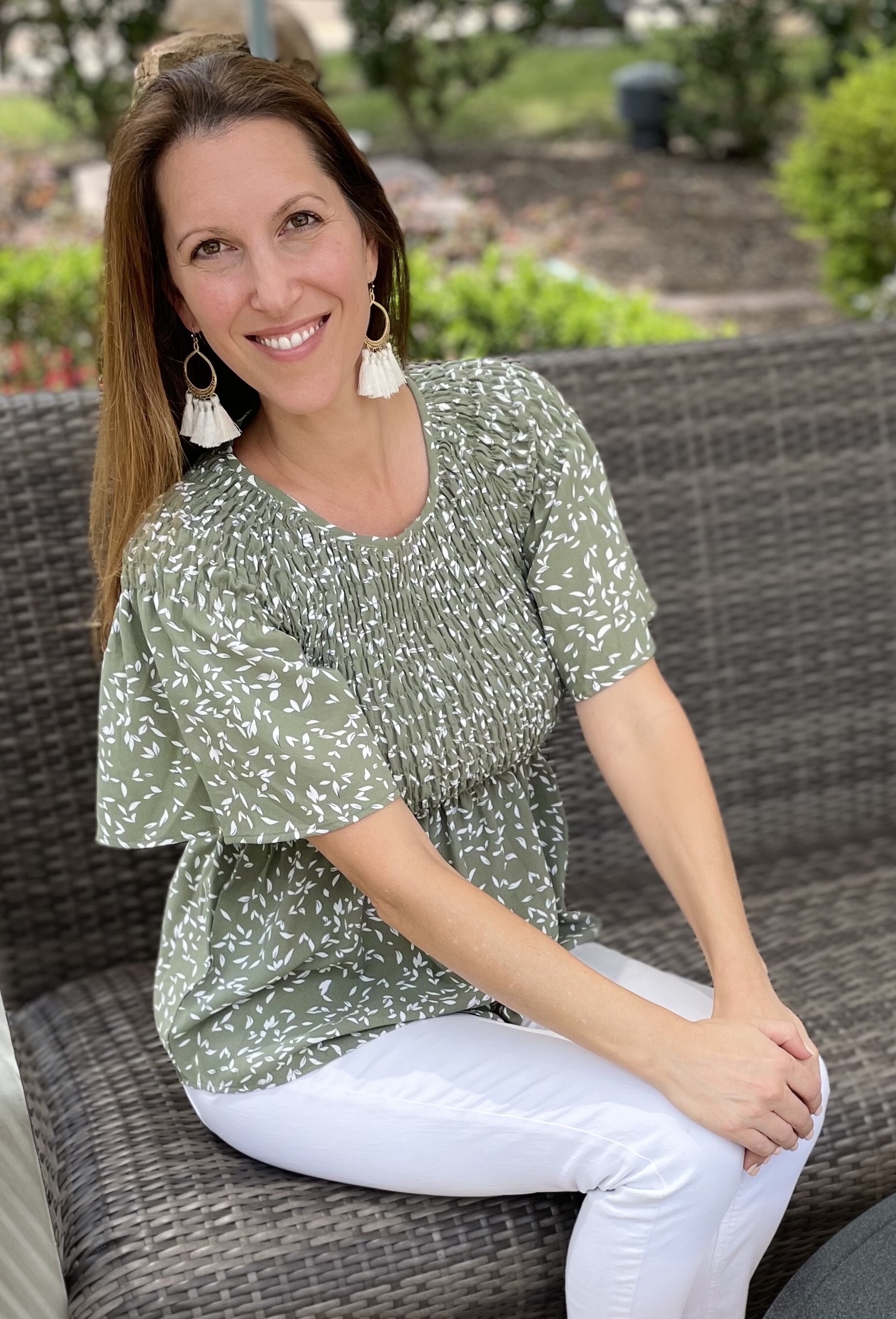 Alicia Searl is a devotional author, blogger, and speaker that is passionate about pouring out her heart and pointing ladies of all ages back to Jesus. She has an education background and master's in literacy. Her favorite people call her Mom, which is why much of her time is spent cheering them on at a softball game or dance class. She is married to her heartthrob (a tall, spiky-haired blond) who can whip up a mean latte. She sips that goodness while writing her heart on a page while her puppy licks her feet. Visit her website at aliciasearl.com and connect with her on Instagram and Facebook.
---
---